How to Make Money Selling Digital Products Online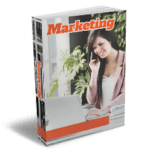 To make money selling digital products online has been the dream of many of us. But it is not as simple as we may think. So, having gone through the process myself, I have decided to write this tutorial for those who are interested in embarking in this most lucrative way of making money online.
What comes to your mind when you hear the term "digital product?" Well, digital products are not the type you can hold with your hands; but they are intangible products that exist in digital form.
In most industries, digital sales are higher than physical sales. According to various reports, digital revenues accounted for 50% of the recording industry's sales in 2016; and just 34% came from physical sales.
Besides selling music online, there are many other products entrepreneurs sell on the internet. So if you feel it's impossible to sell digital products from the comfort of your home and make money, think again. You might be amazed by the outcome.
And if you have been successful in selling physical products directly to your customers from your office or store, now is the time to take your business online and diversify your streams of income.
To know how to make money selling digital products online, you have come to the right place.
What Are Digital Products and How Can You Make Money Selling Them Online?
---
It's crucial you know what a digital product is before you learn how to make money selling digital products online.
So let us begin. Any product you can sell digitally (electronic files or website access) is a digital product.
There are some types of benefits digital products usually offer, be it information, entertainment; or a process that can satisfy the needs of an end-user.
EBooks, digital graphics, stock photography, online courses, videos, fonts, and letter forms are typical examples of digital products. The examples mentioned offer value to users/consumers even though they lack physical properties.
Also, we can describe a digital product as a piece of intellectual property. Until you sell the product to another, you remain the owner. As a seller, you can sell digital products, like a custom video, and transfer full rights to the person paying for it. On the other hand, you can still license the same digital item to generate income passively over and over again.
Digital products, in other words, are more versatile if you compare them to physical products. From selling digital products, you can achieve better and faster success and earn from the comfort of your home than selling physical products.
Is it Right for me to Make Money Selling Digital Products Online?
---
Have you for once attempted to create a physical product? You need to have money, infrastructure, gumption, and limitless partners. You won't face most of these barriers when building a digital product. There is no need for a production plant or logistics partners.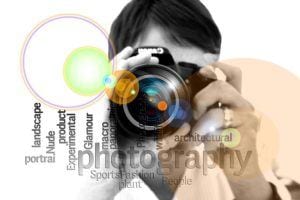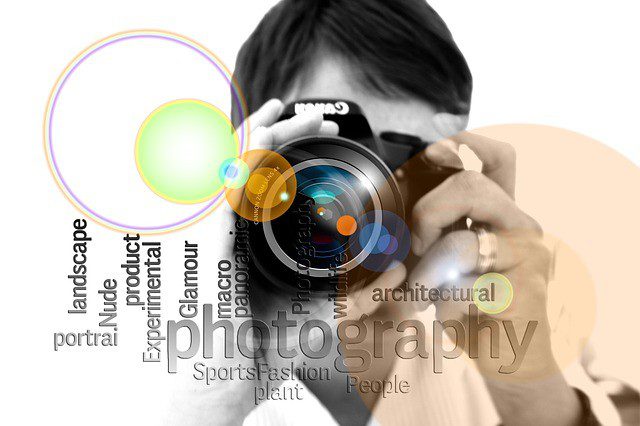 In short, the only thing you need is you. A lot of people fail to realize that they have unlimited knowledge and experiences to share with the world. And the most important thing is that they can make money from the skills they possess in the form of a digital product.
For instance, if you are a photographer, you can offer your photos on stock photography sites to earn licensing fees and build followers. And you can also offer your services as nature, portrait or wedding photographer at the same time. With digital products, diversifying your streams of income is a guarantee.
In the same way, you can allow people to benefit from your knowledge/wisdom by teaching online courses. You could create an online course on starting a business; preparing meals at home; building and adapting to an effective workout routine; creating design assets, and so on to teach people how they can do the same; just as you are about to learn how to make money selling digital products online in this article. 
Also, if you are knowledgeable in online marketing, you can offer your services to help other online marketers with their marketing; or to send high quality traffic to their websites, like I do on Fiverr.
So yes, it's absolutely right for you to sell digital products. If you have a skill you feel you can market, now is the time to convert that skill into a product people can own digitally.
5 Benefits of a Digital Product Business Model
---
Knowing the benefits of a digital product business model will give you insights on how to make money selling digital products online. Continue reading to know these benefits …
1. Minimize overhead
As stated earlier, the amount of liquid capital required for a digital product business model is less compared to that of a physical product. Most creators of digital products only spend cash on some essentials … 
A place where they can sell their digital product, like a website
Advertisement and marketing
Supplies required in creating the products; for instance, building materials when teaching a do it yourself (DIY) course
A cloud-based solution or software that can improve the business
Equipment and tools required to create digital products, like a computer
Besides the basics, your time is the only investment that you will require for your digital product. You can pump more funds back into your business after you start generating income through your digital product business.
For example, you may want to hire the service of experts to create your products; or you may want to optimize or enhance your paid social advertising.
Understand that the money you spend is at your discretion. If you prefer saving your money or you don't have the funds, you can still generate revenue.
2.  Sell the same products over and over again
As stated above, digital products can help you earn passively. After creating a digital product, you can offer it for sale to a lot of individuals with little or no effort from you.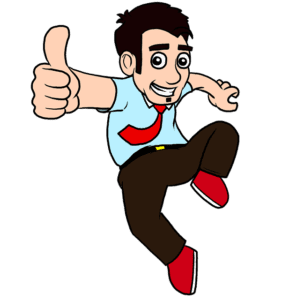 It's similar to the music illustration we mentioned earlier. As a recording artist, for instance, all you need to do is put your album together. Then you make this album available for sale to anybody interested in listening to your music.
The same applies to online courses/tutorials. After creating the material or course, you can sell it to anyone interested in learning the topic you are shedding more light on.
Once you become successful as an entrepreneur in the digital market, you no longer have to continue spending money on production, transportation, or logistics.
Also, you can create new products from past products. Most entrepreneurs, even the popular ones we know about, have leveraged on courses on the internet to create fresh courses.
These new courses might be labeled as part 2 or part 3. Or, create a similar course for consumers based on their knowledge/experience, like courses for amateurs, intermediate and advanced users.
Everything is dependent on how your digital product business model is set up. In any case, you can count on passive income when it comes to securing your future finances.
3. Measure any metric you want
Metrics can be measured with physical products, but tracking digital products are easier. There are different less expensive and free tools you can use online to monitor sales, conversion rates, revenues, bounce rates, and any other thing you feel might be useful in generating more income.
With a generalized platform, such as Wealthy Affiliate, it's possible to track your success straight from your dashboard. You can keep track of your email marketing metrics, sold courses, and any other analytics that makes it better to understand the model of your business.
You can easily and quickly learn that revenues are driven by metrics as an entrepreneur online. Making adjustments on the go won't be a problem, provided you know your numbers. Making such adjustments takes time to implement when dealing with physical products (weeks, months or years).
There is no need to hesitate when such changes can be implemented within seconds. A digital business model eliminates the need to wait for the action or approval of anyone; and it also gives you the ability to observe your metrics in real-time.
4. Collaborate and link up with other creatives or like-minds
One of the best place or platform for collaboration is the internet. It gives you an instant connection to anyone, regardless of their location. And one of the surest ways to be able to access new audiences is if you partner with other professionals and brands.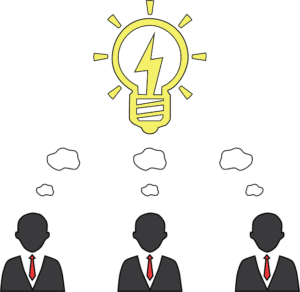 For example, imagine you created a fitness course that can teach people how to use resistance training to lose weight. When done, you make it available for sale and watch as people benefit from these amazing weight loss courses you have created. Now, you are set to grow as an online entrepreneur. But how to leverage the success of your first digital product?
You can decide to create an online course similar to it that targets a different audience or a course that builds upon the first course you created; this is possibly the best option to take. However, it's also possible to partner with a nutrition expert and work together in creating a course that combines a healthy diet with weight training that can help people attain better results.
A collaboration like this offers you and your partner access to each other's audiences, increasing the potential of your revenue. In addition, it saves you more time and effort when working on your next online course.
And the best place that I know where you can benefit from all that under one roof is without any shadow of a doubt at Wealthy Affiliate!
5. An excellent way to diversify your income streams
Most successful entrepreneurs at Wealthy Affiliate sell more than online courses. Some of them are chefs, photographers, marketing executives, life coaches, and personal trainers.
You cannot diversify enough as an online entrepreneur. The more you build more income streams, the more you are able to reach more audiences and create more stability for your business online. 
Another exciting thing about this is that it grants you access to clients who might not show interest in other business models you offer. Let's say you are a photographer, for instance. It's less likely to be hired to cover a customer's wedding living 3000 miles away. However, this same customer might purchase your photographs to hand in their home.
Also, you can use different digital products to diversify your revenue stream.  For instance, you could create stock photography and sell them, and then create a course that will teach people how to operate their new cameras.
Make sure you leverage your skills as an entrepreneur online in new, different ways. With digital products, there is almost a limitless opportunity to market your talents and skills.
Selling Digital Products Online Vs Selling Physical Products Online to Make Money
---
Physical products are sold online by e-com entrepreneurs. They create an online storefront or sell their products using established platforms. Well-known e-com platforms like Amazon, eBay, Etsy, and others allow people to sell different physical products. However, the seller needs to put in more effort and work when selling physical products online.
Sellers have to:
Source the merchandise
Maintain inventory
Package items for delivery/shipment
Update customers on shipping progress
Deal with returns and exchanges
Store excess inventory
You won't pass through any of this when selling digital products. There is no inventory besides the files saved on your PC. And it eliminates the need to send your clients' products physically.
If you are running an e-com business from the comfort of your home, you might notice that your room space is choked up with shipping labels, merchandise, cardboard cartons, and so on. Also, you might get backed up and disappoint your customers if you have too many orders to attend to.
When you have chosen the path to be an online entrepreneur, you need to consider not just the countless opportunities but the risks involved. When selling digital products, the risk is less compared to selling physical products online.
Also, selling digital products takes away the stress of switching vendors, approaching venture capitalists, or tracking SKUs. You can employ people to work for you as your online business grows and flourishes or you can decide to handle your activities yourself. The scalability is infinite, but managing it is possible, and easily automated, depending on the specific goals you want to achieve.
Is it Possible to Make Money Selling Digital Products Online?
---
Jeff Haden, a contributor to Inc., describes digital products as "the most attractive online business model." He made mention of a case study in which an entrepreneur made $220,000 from selling his first online course.
You want to know how to make money selling digital products online? Is it possible? Definitely! Also, you can start earning instantly, provided you apply some key strategies.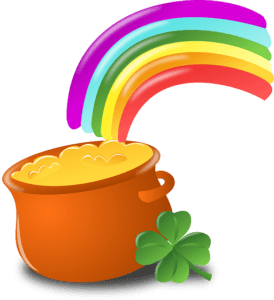 Look for your audience. Instead of waiting for people to find you, get engaged on social platforms, write blogs on areas you find interesting and have knowledge of, and guest blog to other publications. Get your brand, name, and product out there.
Prefer quality to quantity. If you can remember, people made a lot of money from writing short blogs and placing ads on their blogs. Currently, this approach cannot generate the money it did in previous times. What customers are interested in nowadays is high-quality digital products. Do not rush, take your time and come up with the best possible type of products even before your audience gets to know about it.
Set a reasonable price. You will only outprice people interested in your product and end up with a small income if you want to sell your digital products at a higher price. This does not mean your price should be very cheap. Underrating your products will make your consumer feel you think less of them and that they should expect a low-quality or mediocre work.
Don't just make new customers, keep them informed and in touch. Use social media, SMS marketing, and email marketing to maintain contact with your customers. Always listen to their feedback and reply their messages/comments on your blog. As long as you develop good communication and relationship with your consumers, they will keep coming back for more, ready to spend.
5 Most Profitable Digital Products You Can Make Money Selling Online
---
To know how to make money selling digital products online, you need to direct your focus to products that sell perfectly well. Although there are different digital products you can choose from, the most profitable digital products include:
1 – Courses and Videos
You must have noticed that the world is gradually becoming a society of learners. What are the actions to take when you discover that a piece of equipment or tool in your home stops functioning all of a sudden? You head straight to Google to find a quick fix, right?
If you need instructions on operating a new software you installed on your computer, the next thing to do is visit the website of the developer for instructions, tutorial or manual. Everyone is interested in learning. Thus, you can start from there, give people what they want or give them something they will interest them.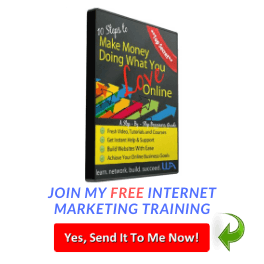 Nowadays, most people have high expectations of finding useful information on the internet, but they are more interested in finding high-quality information concentrated in a particular place than searching all the links on Google for useful info.
For example, I have created a free Internet Marketing course especially for my readers. You are welcome to have it for free by clicking on the image on the right.
By creating videos and courses, you can share what you know with the world for money. You can write a course, video tutorials, or an illustrated course and offer for sale at a reasonable price to anyone willing to pay for it. Pick a topic or skill you are more familiar with.
If creating an instructional or educational video is the plan, don't just upload it for people to view on YouTube free of charge. Instead, monetize your knowledge/skill and create an online course that will teach people what you know.
2 – EBooks
An ebook is a digital file that gives people access to read information created by you. They can use their computers or smartphones to read this file or any device that supports this file format.
Reading an eBook on a smartwatch is possible, but we doubt you will enjoy the experience. Self-publishing is now the current trend; however, most people still use traditional publishing, like through the traditional publishing houses, and most want to retain control and enjoy all the profits.
There are other platforms you can sell your eBook besides your website; you can sell on BN.com, Amazon, and any other online book retailers. Also, you can split the content of your book and offer it as an online course.
You will end up having 2 distinct products. However, you need to be transparent if you take this approach; you don't want your customers to feel cheated when they purchase both versions.
In as much as you can make easy money online from selling eBooks, they are less profitable compared to online courses. Most people sell courses online for as much as $100, while self-published authors can go as low as $0,99 on Amazon.
Before you decide on how you want to present your instructional or educational material, you need to carefully think about your revenue stream options.
3 – Photographs
Websites or platforms that offer stock photography are always growing. People who pay for stock photos really don't have time on their side to shoot a professional picture.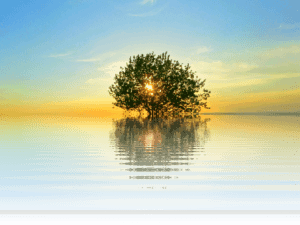 If you are an expert in photography, you can decide to sell your best pieces online. You can sell your work straight from your site as fine art, submit to stock photo websites, go into partnership with a printer or manufacturer or greeting card, or look for another different way to sell your shots.
You can also make use of photos in your online courses/training to make them more actionable and engaging. A lot of photographers already have an online course that teaches people about composition, lighting methods, and post-production. Look for an aspect of your skillset that others might pick interest to learn, and create an online course to teach them.
4 – Music
Selling music does not mean you need to be on a record deal or participate in a music talent show. A lot of people are earning from the music they produce and sell using mobile and desktop software.
And before you know what's happening, people are already streaming your sounds/music online through their devices and recommending your songs to others.
Also, you can teach people how to create their own sounds or music. As an entrepreneur on the internet, you could earn passively from your expertise and authority, paving the way for future musicians to do much better.
5 – Graphic Web Elements
Graphic web element is something most businesses are hungry for, be it mockups, icons, logosand corporate packaging. Performing this task is something most companies prefer to hire a graphic designer than doing themselves, or they prefer to pay for media kits on the internet.
You can think of creating a web asset to sell. You can go for a theme, like health care, and create different digital assets around this theme. Hospitals, health care bloggers, medical practitioners, and others in the industry can download (at a reasonable price) and use it.
You can also teach people how to create digital assets with their graphic skills. A lot of artists have keen interest in learning how to sell their graphic web elements; thus, you can make money by creating a course that will teach them how to do so.
Also, you can create an online course to teach ambitious artists how to use a particular design program, like CorelDraw, Adobe Photoshop or Illustrator, and so on. The options available are nearly limitless.
Examples of Digital Products You May Be Interested in Trying 
---
If you are still skeptic on how to make money selling digital products online, I can get you a little inspiration from some of Wealthy Affiliate successful entrepreneurs who have started with just an idea.
Many of the Wealthy Affiliate members have made thousands dollars sharing their ideas and passions online.
Many of them have made more money (7 times greater) than what they would be earning from their day jobs in a whole year within a few months of launching her first website. Other successful Wealthy Affiliate business owners are:
Jerry Huang from Taiwan, a college dropout who joined Wealthy Affiliate in May 2016 which completely changed his life.
Nathaniell joined Wealthy Affiliate while in China and is now a full time business owner living in the US.
Eddy Salomon who created several highly successful websites thanks to the Wealthy Affiliate training.
Dylan Rieger who learned how to build highly productive websites and just sold one of them for $30,000 after six months
From their short stories, you can tell that entrepreneurs who are into digital products come from different fields. Their experiences, interest, and level of education differ. However, there is one thing they share in common; they are not afraid of becoming an online entrepreneur.
Selling digital products could be the perfect solution if you don't want the bear the risk associated with selling physical products.
How to Use Wealthy Affiliate to Sell Digital Products Online?
---
Once you are set to start selling your digital products on the internet, you will need a way and platform to link you up with your target audience. With Wealthy Affiliate, which is a multi-purpose system, you can start running your online business instantly.
You don't need to be a computer guru or worry about the type of plugins to use for your business when following the training. It teaches you everything you need to know to create your own online business and share your passions with the world. And you can start for FREE !
To learn how to be successful in selling your products with Wealthy Affiliate …
Follow the steps below:
Create an account with Wealthy Affiliate. Signing up is easy and fast. You are offered a trial for free to see how it works, and you can create your first website with it. With the intuitive interface offered by this platform, you assign a name to your website and begin its creation on the platform. You can add images, videos, text and other exciting features to make your website more interesting and engaging.
Choose a theme. There are different fantastic themes up for grasps when using Wealthy Affiliate. These themes are very easy to customize, depending on your brand. You can give your products a better user experience and increase its visibility using the themes this platform offers. As time goes on, your customers will be able to identify your brand and see you as someone trustable and reliable.
Price your digital product. Pick a price point that will reflect the quality, complexity, and depth of your digital product.
Launch a video. Create a clip that matches your online course and upload it on the platform, which will help deliver your video to your target audience or customers.
Build an online community. Stay connected to your customers directly or in group sessions. Building a healthy relationship with your customers will promote your brand's credibility and loyalty and also make your product more appealing and engaging.
Drip your content. Do not be in a rush to release your course modules; do it slowly so your students will be eager and anticipating to have the next part of the course.
You will market or promote your products. You will learn how to create your email list, attract followers on social media, do blogs, and let your message out to a larger audience using third-party services.
Start this process afresh after creating your first online course!
Being able to retain previous customers creates an automatic channel for income as your consumers await the release of your next product.
Conclusion
---
If you don't want to go through the stress or problems associated with the sale of physical products as an entrepreneur, then making money selling digital products is the best way out. And if you have a skill you can sell it as a digital product, you are already a step ahead in learning how to make money selling digital products online.
You should be able to leave a mark or make your presence known on the internet as an entrepreneur, and a nice way to achieve this is by selling digital products.
Picking digital products over physical products is very simple, the risk is less, you are completely in charge of your creativity, and the money involved to get started is on the low side (no debt involved).
To get started on how to make money selling digital products online, you need to get to work. You have to first learn how to put things in motion. I am always interested in helping people succeed by sharing my over 19 years experience in marketing online. For that I am inviting you to join my free Internet Marketing course. Just click on the banner below and get started in a few minutes …

Thanks for reading this tutorial on how to make money selling digital products online.
---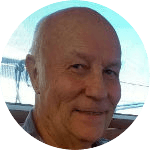 If you are looking for an honest way to make a living online, and to start for free, just like I have been doing for years, I recommend that you first learn more about Affiliate Marketing, it will cost you nothing. 
You can even start at your own pace if you don't have much time to spare. All you have to do is join my FREE Internet Marketing Training by clicking on the banner below …