How to Convert Traffic Into Money? – It can be Quick and Easy …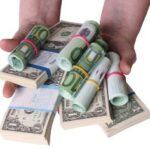 To convert traffic into money is every online marketer's dream, isn't it? But did you know that most traffic can convert if you know where you get it from and what to do to make the magic happen?
The following guide will help you tap into new sources of lead generation such as Push Ads, Popup Ads, Pop Under Ads, Link Exchange Networks, and/or Sponsor Networks, and more. So, stay with us and for some great revelations …
When it comes to building an effective online marketing campaign, one of the most important things to have is the ability to convert cold traffic into warm or hot traffic. To help you accomplish this, I will explain what hot and cold traffic is, how you can convert cold traffic into sales, and the main differences.
A conversion rate of up to 20 times higher than the market rate of traffic is said to be worth a great deal of money to many online marketers. The problem is not that there is too much traffic, but that you don't know how to effectively promote each source and send them to the right places, resulting in fewer sales.
For cold traffic, from cheap sources such as Simple Traffic help you to convert your traffic into money because they warm up your prospects to your offer. They even give you a free trial to see for yourself …

It is easier to create a strategy for higher sales conversions once you understand the key differences between different types of traffic.
What is Cold Traffic and How Does it Convert Into Money?
People who visit your website but don't know anything about your business or the products or services you offer are those know as the cold traffic. When you're new in the online business, cold traffic constitutes the vast majority of website visits.
Traffic often comes to the site via pay-per-view ads or PPV, which can lead to no conversion. Because there is no trust or loyalty between the company and the customer, they are difficult to convert into customers.
Typically, when dealing with cold traffic, you have two options:
Free offers may be of little value but can help the customer gain information.
How to Get Visits to Convert Into Money When Traffic is Cold?
---
In order to sell to cold traffic, you can do things to make your visitors "feel warm", and thus increase the chances of them becoming customers in the future. An additional aim of this technique is to inform visitors about your product or service, while avoiding the pitch.
The more visitors you have on your site that have heard of the benefits of your products or services and have also been recommended by a third party, the more trusted your site will be. When it comes to your videos or articles, aim to host them on well-known third-party websites like YouTube, Medium, or Buzzfeed, and then direct the traffic to your website to reach it in a more natural way.
In addition, make sure any content you send traffic to covers:
Your product's benefits
Your product or service solves the problem your visitor is trying to clear up
A step-by-step guide on how to use your product or service
Your website receives a recommendation or endorsement
A link to your website that works
Also, you should avoid using any sales pitch and make it appear as if it is the most natural thing.
Videos on YouTube Can Convert Cold Traffic Into Money
---
The video course below will help you land your first sale. Building highly converting landing pages from scratch using a complete video course …
People have a lot of trust in YouTube, so it's a good idea to send cold traffic to a YouTube video to begin with. People can learn how to use your website by making a simple review or how-to guide video. Mention your website in the description so people can visit your site.
Blog Tutorials or Product Reviews
---
Use cold traffic to send visitors to an article on a problem your website solves, then direct them to your website to find the solution. This method works especially well for niches such as "Make Money Online," "Weight Loss," and "Dating" because it addresses these problems with excellent results.
Website trust increases the likelihood of the visitor making a purchase. Fiverr offers you the opportunity to be published on many Social Networks and other news sites for a cheap price.
Use Free Lead Generation Magnets!
---
You can warm up your cold traffic by sending visitors to a page that provides something of value to them, such as a free product, e-book, money making marketing course, or a resource they want. If you can do this, then their information will be promptly provided.
You need to send targeted information to them after you have their email address. To increase trust and confidence in your brand, you can use a traditional newsletter or a drip campaign. Success with building relationships comes from nurturing these interactions over time; to the point where individuals eventually decide to become customers or clients.
Sales From Warm and Hot Traffic
---
In addition to people who come to your site as a result of a subscription, a discussion, or because someone has recommended it to them, warm traffic consists of people who return to your site because they were engaged on another site.
Your customers already know your products and site, which makes it easier for them to take advantage of your offers. In addition to your efforts, they can become both warmer and hotter, dependent on how much they are associated with your website.
Because people who are already interested in your products or who have already signed up have received gifts or interacted with your content, they are likely to be far more receptive to requests for new content. They are more likely to buy more when they like and trust your company.
In addition, warm and/or hot traffic is particularly sought after because of this. Your existing business relationship gives them the confidence to use your website and buy from you, and this reduces the chances of customers requesting a refund.
When Approaching Cold or Warm Traffic, How You Approach it Makes a Very Big Difference
---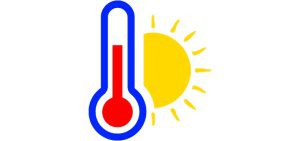 The way you tailor your approach to each type of customer is important. A cold traffic sales pitch should explain how you can help the customer immediately. To be succinct is the goal. If they need this product or service, they need to act immediately.
Drive cold traffic to a landing page, and you'll lose possible customers. The overwhelming majority of visitors find this off-putting because they feel they are being sold to.
So as long as your site's traffic is warm, you can have a less-refined approach in your marketing, as they are already interested.
As traffic gets hotter, you want to make sure you are able to upsell your product or service, and as your customers have previously used you, it increases the likelihood of them purchasing again. Make an attempt to sell something else, and if they buy it, try to sell them something even more expensive.
If they have fallen away, you need to draw them back in by offering them relevant information targeted to their previous purchases and your analysis of their past behavior.
Once a customer has already proven their dedication to your product, you must continue to remind them of how much they value your solution and how amazing it is.
PPC advertising and sending the customer to relevant sales and landing pages are both good options.
Segmentation Helps to Convert Traffic Into Money
---
In order to properly focus on your target audience, segmentation is a must. This will allow you to group people by age, gender, and other characteristics; and examine different behaviors based on these characteristics. In order to reach their target demographic, advertisers must first determine what their audience is clicking on; and then provide with the information they will find relevant.
Pay attention, and monitor your cold traffic. Then send them relevant content that will make them more likely to subscribe. You can then quantify the effect by calculating the difference in leads and sales. Keep in mind that people will most likely have an interest in the blog posts that you're sending them to.
"Power posts" can come in different sizes and formats, but they must be relevant and valuable to the demographic they are aiming to reach. These people need to show increasing interest in what you have to say in order for you to move on to a more personal relationship.
The targeting you can perform by segmenting your audience even further is an excellent way to drive even higher conversion rates. When people share their interests, it makes sense to provide information that meets their needs. Doing so will lead to greater engagement with your content. It will increase the likelihood that they will sign up for your newsletters, guides, or e-books.
Using Re-targeting to Increase Sales
---

Website visitors can be re-targeted. One of the most important marketing strategies is re-targeting. You must make sure all of your content is targeted and relevant to your customers' needs. A good starting point for creating a targeted message is to look at things people have purchased in the past; or items that remain in a shopping cart.
You must install a tracking code on your website so that you can identify the visitors and allow you to market to them over and over again.
While Google Ads and Facebook Ads are two of the three major companies offering visitors re-targeting, both of them only provide you with a tiny bit of code you need to place on your website. Targeting your website visitors with Facebook, Instagram, Google, YouTube, and blog advertisements is possible using the code provided.
So it encourages bringing customers and abandoned carts back to your website, where you have a much better chance of getting them to buy something.
Targeting is often more expensive per visitor, but has a tremendous ROI due to the target's hot nature. If you have sent traffic to your landing page that is very cold, direct warming is a great way to warm it up.
Chatbots and Live Chat
---
While customers typically prefer to speak to a live person, phone sales calls are both expensive and nearly not possible to implement. It's often best to use live chat for this.
Your company gains a warm relationship with your users when you use live chat. This means the more people can feel comfortable and trust you, the greater the likelihood that they will agree to purchase your products or hire your services and you will have the opportunity to convert a cold lead into a warm one.
The benefit of live chat is that it helps people overcome many of the barriers that keep them from buying online. You can close more deals and help them stay in touch with you over time by making them part of your email list.
When someone visits your site for the first time, they are unlikely to purchase anything. Therefore, it is always worth keeping in mind that your aim is to encourage visitors to sign up so you can grow your relationship with them. It will all come together in the end.
A Game-changer for Conversation is Chatbots
---
Because chatbots automate the service, they can conduct live chat without having any of the drawbacks that come with it. Making an effort to connect with customers on the site allows businesses to both save money on the costs of setting up a whole new customer service team and it offers a more personalized experience.
A chatbot is an automated customer service assistant similar to a human employee. The bots have learning capabilities, which enables them to continue to improve and answer any of your customers' common questions. In the future, social media could possibly replace personnel and mobile apps and could even be incorporated into an existing social media strategy.
It may be a challenge for smaller companies to get the hang of chat-bots, but even for those without technical expertise, they are simple to implement. Their time and effort is well-spent because of the enormous gains in customer engagement that will result.
No two customers are alike, and knowing how to tailor your strategy to meet the needs of the various segments of your audience is a valuable skill for any marketer in the digital age. If you aren't specifically tailoring your communication to different target audiences, you're missing out on numerous opportunities to build long-term customer loyalty.
Use the money you've allocated for advertising to fuel your attempts to get your 'cold' traffic warmed up and to see better results in your conversions.
Are You Ready to Begin Working With Cold Traffic?
---
At this point, you should be eager to begin increasing the amount of traffic you send to your website. To increase your cold traffic and convert it into money, it's not rocket science, you can use these online resources:
Simple Traffic: Instead of sending your site visitors from one individual domain to another, send them from a larger network of domain names. Starting at $0.36 / 1,000 targeted visitors, PLUS a free trial!
Adfly: It shortens your URL and shows your site for five secs. before sending the visitors to your shortened link. There are different pricing tiers, starting at $1 / 1,000 visitors – NO free trial!
RapidHits: Uses your site's connection to news and blog sites to send it out to the masses. The prices begin at $1 / 1,000 website visitors – NO free trial!

If you found this tutorial useful, why don't you share it with your Twitter followers? …
… can it be easier than logging on to your favorite Twitter accounts, then click on the bar below. This will automatically share this guide with your Twitter followers. They will love you for doing that …
How to Convert Traffic Into Money? Quick and Easy … #marketing #MarketingStrategy #AffiliateMarketing RTplz
Click To Tweet
Thanks for reading this tutorial …
---

I hope that you enjoyed reading this step-by-step guide and that it will help you to convert your web traffic into some serious money. Remember to claim your FREE 2,500 visitors to your website as soon as possible as this special offer may not last.

If you have any advice on the topic, please let us know. You may also send me a message if you have any questions. If you enjoyed this article, please share it socially using the buttons below, and don't forget to leave a comment as well! I will greatly appreciate it.

John