The Beginners Guide To SEO (Seduce Google in 4 Key Points)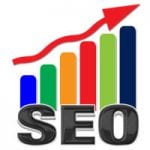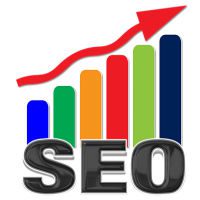 You will certainly enjoy The Beginners Guide To SEO (Seduce Google in 4 Key Points). This simple guide will help you assimilate the workings of SEO in a clear and easy to understand manner.
Search Engine Optimization (SEO) seem to be a brick wall that most newbies find themselves to bang their head on. Many of them simply give up, and that doesn't have to be. It is not that difficult to make sense of it.
The reason why it appears to be hard to understand is that most so called gurus make it unnecessarily complex for newbies. Their selfishness and fear of competition is a proof of their incompetence. Also, Google is often changing their algorithms. This causes SEO to be difficult to follow, by the already experienced webmasters, so, never mind the newbie.
Because of the latter, SEO (Search Engine Optimization) quickly became a major issue for most companies, big or small.
The set of techniques you will find in The Beginners Guide To SEO are aimed at optimizing the natural referencing. It allows to increase the notoriety and the visibility of your website on the search engines. To be positioned as well as possible in the searches resulting from the queries entered by the surfers.
The traffic generated by search engines is extremely important, and Google is undoubtedly the main route to accessing your site. So it is important to rank well on the keywords scale in relation to your activity. You want to get known on the web and acquire qualified traffic.
A successful SEO strategy will convince Google that the content of your site is more relevant than that of your competitors. Understanding globally how search engines work is therefore an essential prerequisite for being among the lucky ones who appear on the front page.
The Beginners Guide To SEO should help you to better understand the mysteries of Google. In the following 4 key points, or steps, I will show you how to improve the natural SEO of your website and thus attract more prospects. So let's get started.
The Beginners Guide To SEO
Step 1: Find the right keywords
---
Semantic optimization is the starting point of any SEO strategy. This is to select the words and phrases to use in your content. Not only to help the users find you but also so that Google places you among the first results.
Searching for the right keywords is not an easy task. You must both consider your target and determine which queries they are most likely to type, and also think of the competition. Indeed, positioning yourself on too competitive expressions is likely to be long and difficult. Instead, prefer precise or long-term requests.
If this first step already frightens you, don't worry, help is on the way! I am using the best keyword research tool available on the Internet today. It is called Jaaxy. It is the most accurate keyword research tool that you can find.
But returns ONLY the information that your need. Not loads of unnecessary graphics, data, that no one is interest in, or knows what they are for, just to impress the buyer. And guess what? Jaaxy is totally FREE!
⬐ You can even try it here also, for FREE ⬎
Step 2: Look after your content
---
For Google to improve your ranking in search results, you need to optimize your content. It must be both readable and interesting. Your content must meet the expectations of the Internet users while being sufficiently broad and relevant to your keywords.
I suggest that you write a minimum of 250 words per page, but I believe that the search engines presume that if the text is long enough, you have interesting things to say.
Also beware of duplicate content, and try to present your products or services in the most original way possible. In other words, you must not copy and paste someone else's article, it is Plagiarism. This can have heavy consequences on your future, it will damage your reputation.
Google might ban you. The person or company from whom you have copied the article could take legal action against you, etc. So DON'T DO IT, simple as that. It is best that you write your content in your own words, or hire the services of freelancers which you can easily find on Fiverr for example.
Step 3: Master the technique
---
For Google to find you, you must focus on the technical optimization of your website. After all, you are dealing with robots, who must determine if your site is well structured, clear and relevant before putting it forward.
To do this, you will have to go through an optimization of the source code and the addition of tags and configuration files. Also make sure that the loading time of your pages is as short as possible, in order to make their consultation more pleasant for your real and virtual readers.
Step 4: Create links
---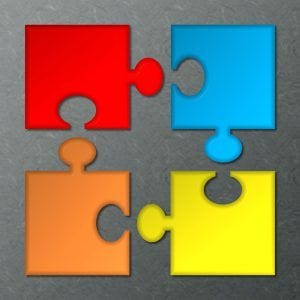 Accounting for links to your pages is the best way for Google to calculate the popularity rating of your site.
If a large number of sites point back to yours, it is because you are trustworthy by deduction.
However, these links are not analyzed blindly, and quality counts as much as quantity. A popular site linking to your website will therefore have far more impact than coming from an obscure blog for the purpose of making you win places.
To increase the number of qualified links to your site, you can rely on directories, social networks and partner sites.
You now have the basics to improve your natural SEO. Be aware that getting to the front row may take some time. You will have to arm yourself with patience to enjoy the first effects of your SEO strategy, but rest assured: the game is worth the effort!
I hope that you have enjoyed The Beginners Guide To SEO. Making good use my suggestions will get your website or blog showing up towards the first page of the major search engine.
If you wish to learn more about starting your own online business from home, click on the banner below …

You might also like to read the below articles that I have selected for you:
And remember that you can subscribe to my newsletter so that you will be instantly notified by email when a new article is made available for you to read. Just follow this link ~~> Subscribe to my Newsletter!
Thanks for reading The Beginners Guide To SEO …
---

Any questions? Please use the box below and I will respond as soon as possible. If you enjoyed this article please share it socially and leave a comment below, I will hugely appreciate it!
Click on the button below and I will be your personal mentor at Wealthy Affiliate for FREE …