Things To Write About On A Blog – 10 Great Tips + Bonuses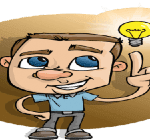 To find ideas to write about in a blog is not something that everyone of us here can do easily. We have all been there and fortunately many of us have managed to develop that skill. The good news is that it is within the reach of all of us bloggers to acquire this skill.
So this article is for all those who are painfully staring at their computer screen for hours, trying to find ideas to write about in a blog. Are you one of those? …
We will not come back on the interest of having a professional blog. We know that it is a way to both demonstrate your expertise, the usefulness of your services and/or products and naturally attract your prospects to you!
But once you have taken the plunge, created your website or blog the way you like it, then comes the problem: what on earth to write on your blog ???
By the way, if you do not yet have a professional looking blog or website yet, I highly recommend that you have a look at ➸ Wealthy Affiliate it is where I learned how to create this blog. So do not stay with the fingers hanging on the keyboard!
I will give you a little help! Your blog must be a clever mixture of:
sharing your knowledge
facilitating the work of your readers' research
and to filter the best of your industry …
Where to find ideas to write about in a blog? …
Here below I have listed 10 places from where I draw my inspiration. There are many more, you might even have your own, in this case we would like to hear from you. So, please share your ¨secrets with us in the comments´ section at the bottom of this article.
So, here we go …
1. The exchange with your entourage
---
All inspirations are good to take and, especially those that are free!
Discussing your business with your customers, friends, family, partners / colleagues will naturally bring you a good bundle of questions that can be the subject of a blog post.
What's better than your mother's or grandmother's questions about what the heck do you do as a job, all day long behind this computer, to put yourself in your customer's shoes? These are the same questions that your potential customers are asking themselves!
2. The tutorials
---
Tap into your own know-how. These are probably the simplest ways to get ideas for your articles. It have discussed already in one of my previous articles: How To Write The Best Blog Titles – 10 Formulas That Work Every Time that you might also like to refer to. They are the type of articles as "HOW …".
Readers in general, and your readers looove to learn.
Remember: people are on the Internet for 2 things: learning and having fun. And if they read your stories, it is because they want to get to where you've come from in this area. So show them how they can achieve the same results as you!
3. Success stories and customer testimonials
---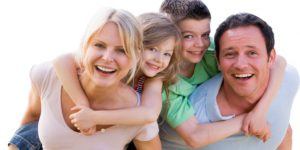 Start with the situation your clients were in, or similar profiles, before using your product or service.
And tell them how your offer to help them solve their problem and reach the situation they are in today.
What's more convincing for your future customers than to identify with people like them (your former customers)?
4. Read reports about your industry
---
We all love studies, reports and other statistics on the areas we are interested in. Then relay the news of your sector of activity while, if possible, bringing in your comments and your personal touch! We often tend to think that we do not necessarily have the knowledge or experience to give our opinion, or that it will not be of interest to anyone. But think again! If you have some readers, it's because they want to know what you think.
5. Your experience feedback
---
Have you recently read an interesting book? Uh … Warning, we are not talking about the "50 shades of gray" but rather a book about your sector of activity. Have you also been to a conference or a seminar lately?
Have your readers to enjoy your experience! And also, give your opinion! What you liked, dislikes, what you did to gain from the development of your business etc …
6. Develop your expertise and those of your readers
---
Interview other professionals in your sector of activity: an influencer of preference, a reference in your sector of activity … So you wil learn and your readers too! Two birds with one stone.
Ideally people who are not in direct competition with you but rather complementary to your area of ​​expertise. It is also an opportunity for you to develop your own relationships and partnerships. In short, perform your networking online!
7. Share your resources, what feeds you
---
Share your toolbox, your watch on your sector of activity, the websites and blogs you find interesting to read … Turn your blog into a digital media open to the world, or at least on the web! Even if it may sometimes seem unnatural, the more you will be open and generous with the information you are sharing, and not just focus on your small world (your blog, your products, your services …), the more you will see the number of your readers increase!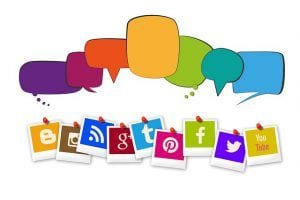 Do not hesitate to share on social media!
But keeping the eye open for good information to share is not always enough, because it is then necessary to have a point of view or comment to bring in. Also, just about anyone is able to share information found on the Internet. It's all about transform it in such a way that it becomes your own.
This is where you will make a difference.
8. Frequently Asked Questions (FAQ)
---
Answer clearly and fully to the questions asked by your readers, prospects and customers in the comments' section of your blog. And why not take this opportunity to quote them and their site and put it in the spotlight on your blog? It is also a great way to thank them for their time.
List the questions most often asked by your customers. Each one of them could be the subject of an article. And within your blog, use the subject of a FAQ to which you can redirect your customers rather than answering the same questions over and over. This will save you time.
All major brands, from Facebook to Google, do it so why not you?
NB: It may be that you just started your activity and do not have in mind all these questions? Simply because you might not have customers (yet)? No problem ! This is the opportunity to launch your own survey and submit it to your registered readers! To begin to engage with them and find out what is troubling them: what are their problems and how can you solve them?
Remember the 3P rule in business?:
People are looking for a solution to solve their …
Problem and you have identified the problem and have the …
Product that will help them solve their problem!
Any activity is born of a problem brought to a solution.
9. Trends
---
If you are not a trendsetter, and you are waiting to be a very influential person in your sector, just surf!
This is called "growth hacking" (which is to take advantage of the strong influence of others to bring it back to oneself):
Start with an article / study / problem that has had great success on the internet (which means that the subject in question necessarily interests many people) and enjoy the buzz by commenting, bringing in your point of view or personal touch!
10. The straw man
---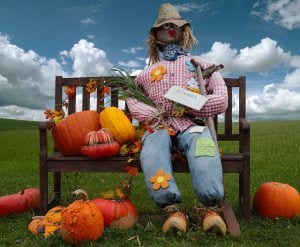 This is called in the jargon the "newsjacking": playing on the provocation !
That is to take the opposite of an opinion assumed by most. Or present in the title of your article a point of view voluntarily against your thought (and the common thought) and then refute it in the body of your article.
Playing on the controversy to make you stand out has its advantages, but only if the idea of your article is worth it!
If you present an original point of view, you better know how to argue it ! Otherwise it will only serve you to lose credibility.
BONUS: Recycling your old items
---
If you are really short of time and ideas, you can always recycle your old articles, by simply changing its format: for example, include an interview on YouTube, turn it into a podcast or transcribe it in writing on your blog.
Or think about the lists format again: people love it! And for you, it's faster. For example, you can write, punctually, "the top 5 of your old articles", a category of your blog, or the best articles that you have read during the week ("the top 5 of the best articles of the week"), the 5 tools in your toolbox that you can recommend to solve a particular problem, or, 3 Great Tips To Get Traffic To Your Website (Really Easy!), etc …
Things To Write About On A Blog – 10 Great Tips + Bonuses #contentmarketing #contentwriting #blogging RTplz
Click To Tweet
Continuous work …
---
Last tip: Write down your story ideas as they come! Once again, the organization is often key in the development of your activity: take advantage of moments of inspiration to annotate all your ideas in advance!
So do not hesitate to take a note of the ideas that go through your head as soon as you receive them:
on the notepad of your iPhone
by registering with the dictaphone of your smartphone
or, like in the old days, by always keeping a small notebook and pen at hand
You will take the lead and compensate for the moments of lack of inspiration!
But, if by any chance, you are still find difficult to come up with a story to post on your blog, don't worry, there will always be help, somewhere, such as by clicking on the banner below ⬎
If you wish to learn more about starting your own online business from home, click on the banner below …

You might also like to read the below articles that I have selected for you:
And remember that you can subscribe to my newsletter so that you will be instantly notified by email when a new article is made available for you to read. Just follow this link ~~> Subscribe to my Newsletter!
Thanks for reading
---

After reading this article, some ideas to write about in a blog should start to flash in your mind.  If you have any tips on the subject we would love to hear from you. And, if you have any questions, please use the box below and I will respond as soon as possible. If you enjoyed this article please share it socially and leave a comment below, I will highly appreciate it!
I am a Premium Member of Wealthy Affiliate, where I have learned how to share my passions. I am inviting you to join my team and learn how to become successful in business and retire early. It is 100% FREE to join, learn and earn! Click the button below and I'll see you on the other side …

Here are some interesting material I have selected especially for you ⬎