What Is Duplicate Content In SEO – Can it Affect Your Ranking?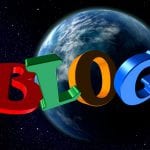 What is duplicate content in SEO? It is having the same content as your neighbor (or yourself!) on your website or blog. That is, the same text is on two or more web pages, whether on the same site or on two different sites.
Do you remember your high school days, a few hours before the return of a homework assignment on Maria Chapdelaine, you were frantically searching on Google to complete your work? Surely you have copied an entire block from a website without embarrassment! This is the definition of duplicate content. Because in the case where we end up with the same text as another page, it is either theft/plagiarism or copy/paste from you!
What is duplicate content in SEO?
---
SEO comes into play at that time. For the sake of quality natural search results-that is, SEO (Search Engine Optimization) – Google or any other search engine heavily penalizes duplicate content. This means that a website with too much duplicate content may end up very far in the search results, or even disappear completely from the engines.
Duplicate content on multiple pages of the same site may be the result of human error; indeed, the same content, such as an image, a text or a link can be found on two different URLs of the same website. This happens frequently in the case of using CMS (Content Management System). In the case of WordPress for example, the same articles may be available at different URLs because of the tags or categories applied. We must therefore pay great attention to the parameterization permalinks.
Duplication of content is also often the case of a technical error. It is indeed common to have thousands of duplicate pages in the case of e-commerce sites. The error is explained in particular by the faceted navigation that is to say the multiple filters that allow access to the same product with different URLs. The problem with this kind of case is that robots spend a lot of time crawling the thousands of pages generated by dynamic navigation and this can negatively affects your SEO.
Where do we mostly find duplication of content?
---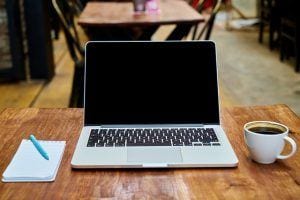 However, most often duplicate content is present on different sites. This varies, from an article too similar on two e-commerce sites, to the resumption of excerpts of a text already seen on another site. Indeed, this often happens when websites hire the same content provider! This quickly becomes disabling because it prevents the website from being high in the search results.
We know that it is time consuming and tedious to personalize content when you have hundreds of products, but it can really save your search engine ranking. If you are a tire dealer for example and you have exactly the same description on your site as on the Pirelli website, who do you think Google will favor? It is therefore imperative to value original content.
There is another possible case. RSS feeds can be retrieved in XML format and are displayed on sites across the web. It is also possible that plagiarism is voluntary! Indeed, in some cases, the content is deliberately duplicated between domains to manipulate the ranking of the site on the search engines and to increase traffic. Naturally, SEO will be heavily penalized. In addition, plagiarism is legally sanctioned when proof of intellectual property is provided.
There are many other reasons for having duplicate content: a site in http and https, a site with and without www, a site duplicated because the development site is online etc.
How to avoid duplicated content?
---
Regularly check the URLs and pages of your site.
If you redo your website, use 301 redirects "Redirect Permanent"; it redirects users and Googlebot to new URLs and not old ones!
Use "canonicalization"; sometimes several URLs have the same content, but are different. It is enough to adopt the canonical URLs which specify which URL is the original one among several very close URLs. The tag is: <link rel = "canonical" href = "url" />. Put it in the HTLM header of your page, between <head /> and </ head />.
Check regularly on Google that you have not been stolen some of your content. Copy a few lines of an article from your website and paste them into Google. This will take care of finding the wrongdoer!
Before you buy content from a third party, state in your contract that they must only write original content. If this is not possible, rewrite all the content in your own words, modifying it seriously.
Limit similar content. Imagine that you are a travel agency: if you have two pages on two countries formulated in the same way, consider grouping them in one page to avoid duplicate content, or simply rewrite them.
Use Search Console to tell Google how to index your site.
Is duplicate content your worst enemy for SEO?
---
As a result, duplicate content does not have too negative consequences if duplication is not voluntary because it is editable. However, Google takes care to identify sites using deceptive techniques to permanently evict research results, a heavy penalty for an e-commerce site!
You can, however, ask Google to review your website if it has been banned for duplication. Go to Google Webmaster Tools for that. You also have the possibility to file a claim for infringement of your copyright on this site.
Follow my advice so that you do not lose your place in search results, and most importantly, write original content. Now that you know how to avoid duplicate content, learn how to leverage local SEO!
If you wish to learn more about starting your own online business from home, click on the banner below …

You might also like to read the below articles that I have selected for you:
And remember that you can subscribe to my newsletter so that you will be instantly notified by email when a new article is made available for you to read. Just follow this link ~~> Subscribe to my Newsletter!
Thanks for reading
---

I hope that you now know what is duplicate content in SEO. If you have any experience on the subject we would love to hear from you. And in case, if you have any questions, please use the box below and I will respond as soon as possible. If you enjoyed this article please share it socially and leave a comment below, I will highly appreciate it!
I am a Premium Member of Wealthy Affiliate, where I have learned how to share my passions. I am inviting you to join my team and learn how to become successful in business and retire early. It is 100% FREE to join, learn and earn! Click the button below and I'll see you on the other side.

⬐ Here are some great material that will make you more money ⬎
 Easy to Retire – Copyright © since 2017 to date!