10 Digital Marketing Lessons Businesses Should Learn from in 2021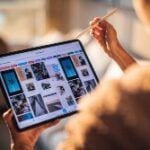 If you're in business, 2021 must have taught you some of these 10 digital marketing lessons businesses should know, or learn about the importance of digital marketing on top of what you've already known.
So, it is no secret that competition and business wars have gone online. Now more than ever, digital presence is a must. 2021 has been tough, and, so far, only businesses with strong digital marketing strategies have been able to weather the storm. What have they been doing?
To keep you informed and be ahead of the curve, we discuss …
10 Digital Marketing Lessons Businesses Should Learn from in 2021 …
1 – Featured Snippets
---
Whenever people talk about digital marketing, they speak about SEO and SERP. However, the changing search activities mean that being number one in SERPs shouldn't be your business' primary goal. Businesses are aiming for featured snippets on the search results, a position before the SERP organic listings when an individual keys in a search.
This position is called "position zero" and is highly coveted. Google shows that over 60% of search results are now positioned with zero results.
Brands are learning how to achieve the position zero listing because it requires different SEO techniques than the usual employed for normal SERPs. So, this is the number one lesson businesses must learn in 2021.
2 – Content increases Visibility
---
Content marketing is the strongest pillar of digital marketing. It's a also simple fact that the more content you create and post online, the more visible you're to your target audience. 
You need to keep your target audience engaged all the time, and the only way to do that is through content creation. Your audience needs to read about your brand, hear, listen, and visualize it whenever they go online. Therefore, you must tailor content more precisely to meet their needs.
Besides, Google is getting smarter with its algorithms and now gives preference to accurate, in-depth, current content that aligns with user intent.
3 – Creative and Interactive Content
---
Businesses shouldn't settle for the bare minimum, at least 2021 has shown why. Your content must therefore be creative, interactive, and out of the norm to make your brand noticeable.
Interactive content can include virtual reality and augmented reality content, polls, 360-degree videos, and quizzes. Let your audience feel connected with you and want to contribute to your content.
4 – Omnichannel Marketing is Vital
---
It doesn't matter how great the content you create is, your content must now be present in multiple digital media platforms. Ensure you are present on all the social media platforms, your website blog, and apps.
Deliver a seamless, consistent, and cohesive brand message across all these channels to generate better results. Omnichannel marketing will give you over three times more engagement and visualization.
You will also experience more average order value, customer retention, and purchase frequency when you have multiple media or channels.
5 – Video and Visualization Increase Engagement
---
Video and visual content is no longer an option in business. They are easier to view and increase engagement from the audience.
People prefer visual content to plain text. More than 50% of your audience are likely to seek product-related videos and visual content before making a purchase. The evidence is in the growth of video and image-focused social media platforms such as Pinterest, YouTube, Instagram, Snapchat, and Tik-Tok.
6 – Personalization
---
You must personalize the content you share. Your brand needs to forge a connection with the audience and target market.
Consumers are likely to transact with a brand that offers a personalized experience, or seems to understand what they need. Reality has caught up with the future in 2021, more consumers relate to brands that understand them and their content needs.
Marketing personalization is no longer about changing the name of your audience in an email. Increased data collection and insights combined with technology improvement, such as AI have made it possible to hyper-personalized content and product design.
7 – Chatbots
---
Chatbots are expected to dominate customer service. If 2021 was a company, it would be operating with chatbots right now because everyone is at home. Chatbots offer personal assistance without the personnel. In 2021, chatbots have become more popular than the previous years.
Chatbots are so popular because of instant responses to inquiries, available 24hrs, and the ability to answer questions intelligently. Chatbots can also work alongside human operators, which makes them more useful.
With AI and machine learning natural language processing, the future of chatbots may include such daring roles as closing deals, processing orders, and issuing refunds.
8 – Voice Search
---
Voice search is increasingly changing the digital marketing landscape. The internet has over 40% voice searches. As more people adopt digital assistants such as Alexa, Google, or Siri, SEO is continually leaning towards voice searches, with keywords focusing on how people talk, and not typed messages.
Businesses must learn to take advantage of this increasing interest in voice search, and create more audio to complement their text and video content.
9 – Direct Messaging
---
Direct messaging (DM) is almost equal to emailing but occurs on social media apps such as WhatsApp, Facebook, Instagram, or Twitter. 'DM,' as it is known, is the new norm and will likely level up with other channels. 2021 has given businesses a lesson; never to leave anything untouched.
DM gives brands a direct connection with the audience, making the conversation more personal. DM has become one of the hottest digital marketing trends of 2021; as a means of assisting in sales and streamlining customer service.
10 – Influencer Marketing and Hashtags #
---
Influencers have become the in-thing in digital marketing. In 2021, they've helped push so many hashtags campaigns. Hashtags are powerful and help increase brand awareness; and if the influencer is highly famous, and the hashtag is compelling enough, you can build a strong brand and customer base.  
Hashtags are applicable in any social media platform, including Twitter (most popular), LinkedIn, Facebook, and Instagram.
Influencer marketing partly works because people trust other people more than corporate brands. This is just human nature and social engineering that businesses should learn and apply.
Conclusion
---
Learn and get involved or get outdone. These are the 10 digital marketing lessons that businesses should learn from in 2021.
As you can see, the digital marketing world is changing so fast. This is no time for any business to stand still. The tech-savvy consumers and younger demographics of today want a connection with brands in new, easy and exciting ways. If you want other more informative information about digital marketing, PC tips and tricks, and PC repair, you can check out Software Tested. 
About The Author:

Jessica Bullet (Jess) writes and edits as a professional for the information technology website "Software Tested".

She writes on all kinds of technology subjects under this sun. As a skilled computer programmer, Jess has no problem drawing from her expertise in regards to computers or gadgets in order of helping her readers to sort out their tech issues.
Thanks for Reading "
10 Digital Marketing Lessons Businesses

Should Learn from in 2021″ …

If you enjoyed this article, please share it with your Twitter followers. To do that, first log into your Twitter account and click on the bar below …

10 Digital Marketing Lessons Businesses Should Learn from in 2021 Click To Tweet