How to Build Your Own Website with WordPress – A Step by Step Tutorial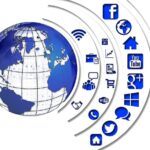 To build your own website with WordPress is not as difficult as you may think; or how malicious people may make you believe in order to make themselves important; or to sell you a program or a course, or whichever reasons.
So, in this free tutorial, I will show you how you can easily build your own website with WordPress from scratch and turn it into a money making machine, okay?
If you've never done anything like this before, setting up a WordPress website might be a difficult undertaking. One of WordPress' greatest assets is its ease of use and intuitiveness. A wide range of people are capable of completing the project.
As I said, a WordPress website is not difficult to set up. But figuring out what to put on it and making sure it works for you might be.
Before we start, let's talk about what a WordPress website is; why it's a good option, and what to keep in mind as you get ready to start developing one, so …
Why WordPress and How to Build Your Own Website?
---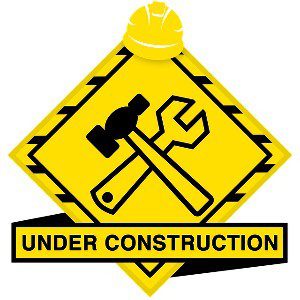 Because it's free and easy to use! WordPress is a free and open platform, a website builder, where you can create simple and easy websites for your businesses and blogs.
WordPress has a wide range of capabilities, including templates that allow you to simply plug in your information and create a website, plugins, add-ons, multiple themes, and more. It's possible to create websites using alternative platforms, but WordPress has always been the most popular and widely used open-source platform. Have you ever wondered why so many people choose WordPress over any other type of blogging platform?
Making a Website with WordPress Has Many Benefits. Despite the fact that WordPress was originally created as a blogging platform, one-third of all internet sites are currently built on it, owing to the numerous benefits WordPress provides to website owners, such as:
The ability to change course when necessary:
---
WordPress is a flexible platform that you can use for everything from small enterprises to e-commerce sites. It doesn't matter what you decide to do, WordPress will be able to handle it.
It is User-Friendly:
When it comes to launching a WordPress website, it doesn't matter if you have any knowledge of web development. Domain names and web hosting accounts are all you'll need to get going on the internet.
It offers many Plugins and Themes:
In addition to WordPress themes, plugins are the specialized functionalities that cater to the specific needs of your website, such as shopping carts and contact forms and galleries.
WordPress is Top-Rated:
As a result of the large number of WordPress sites and the wide range of plugins and tools available to assist them produce regularly updated and optimized content. WordPress sites frequently outrank non-WordPress websites in search engine results.
With these advantages, WordPress has much more to offer; including the fact that it's mobile-friendly. It has an in-built blog and provides topnotch customer care.
Now that you're aware of the benefits of using WordPress, you should also be aware that WordPress.com and WordPress.org are two separate entities. See below for details …
WordPress.com vs. WordPress.org – Which One is Better?
---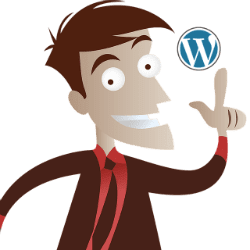 The.org and.com versions of WordPress are frequently confused as being the same.
With WordPress.org, you have complete control over the look and feel of your site's design, making it a good choice if you're already comfortable with WordPress. You'll be able to use the most flexible website builder available if you host your own website.
WordPress.com, on the other hand, is when WordPress.com takes care of your website, including hosting. Consequently, your web design options are constrained. However, it is simpler and easier to use, thus I do recommend it for those who are just starting off.
After learning about the history of WordPress; and the ease with which you may create a website, let's start with building a WordPress site.
To Build a WordPress Website, Follow These Steps …
---
You can build your own website and have it to rank in less than a minute with WordPress in just ten simple steps. Yes, in less then a minute of your time and you'll be up and running …
Watch me doing it live …
1 – The first step is to decide what kind of website you want to have.
The first step in getting started with WordPress is determining your target audience. It's pointless to create a WordPress website about something that's already been done a thousand times. Choose a topic that you enjoy writing about so that updating your site will not feel like a chore now or in the future.
2 – The second step is to select a domain name for your website.
Users will never forget your domain name; so make sure it's relevant to the niche you've chosen in step 1 of the process. You may also want to conduct some online keyword research. Why can't I use the name I want because.com is already taken?
3 – Web hosting is the final step in the process.
Find a web host that can handle your site's needs. Wealthy Affiliate provides industry-leading servers and infrastructure at a reasonable price. Customer service is available by chat, email, and phone; they also have a comprehensive knowledge base and video training.
At this point, whether you are a beginner or an experienced Internet marketer, I would suggest that you go for a firm that has it all in one place. It will save you a lot of time, money and headaches if you were to separate each of the above and below steps.
Wealthy Affiliate has all the high quality components that you need! …

How do you decide between a shared or a dedicated server?
---
For the vast majority of people, shared web hosting is a great option. Find out more about the many kinds of web hosting in the sections that follow …
Hosting Services That Are Offered to Multiple Clients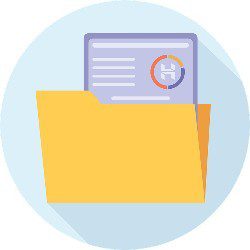 In terms of web hosting, shared hosting is the most basic option. It's like sharing a house with a few roommates, except that instead of a couple, there may be thousands of people using the same server. Your company's domain and all of the other websites hosted on the same server as you will be shared when you choose shared hosting.
In terms of cost, shared hosting is the best option for most people. When a server is shared by thousands of customers, the cost of running the server is reduced, allowing service providers to keep their prices low. Second, shared hosting is basic and straightforward, making it ideal for newcomers.
Despite the benefits of shared hosting, it is possible to experience poor speeds or outages as a result of a bad neighbor effect. Even the phone lines for customer support are clogged.. In addition, you are unable to change your web environment, which would have an impact on other websites. As a whole, shared hosting is not the best option.
Hosting on a Virtual Private Server (VPS)
In comparison to renting a room in a shared apartment, VPS hosting is more like renting a whole apartment.
There are numerous reasons why VPS hosting is more attractive than shared hosting, such as its capacity to increase resources at any time and its potential to be more reliable.
The cost of VPS hosting, on the other hand, varies greatly depending on the web hosting company.
In-House Servers, or Dedicated Hosting
Dedicated hosting is most commonly used by major corporations with several websites, such as Google and Facebook. Dedicated hosting gives you access to a dedicated server with all of its features. Bad neighbors are non-existent, and there's no security concern. You can also do whatever you want with this system.
Not everyone needs dedicated hosting, especially if they're just starting out in the industry. The price and complexity of dedicated hosting are simply too high for those who lack the necessary expertise. As a second disadvantage of having everything on one server, a tiny security breach might compromise the integrity of your entire server, including your website and its data.
Cloud hosting, reseller hosting, and self-serve hosting are just a few of the different forms of hosting that are out there, as well. I do recommend that you start with shared hosting while building your new company's website from the ground up.
But as I said earlier, you won't have all this problem with creating your website and hosting it on
4 – Set up WordPress on your computer.
Installing WordPress and getting it going is as complex as finding a web server and registering your domain name. You can save yourself an enormous of headaches and money at the same time by opening a free account at Wealthy Affiliate; and you can be sure to beautiful WordPress website running perfectly without any hiccups 24/7.
5 – Select a WordPress theme.
Choosing a WordPress design theme is the next step. It's possible to find a theme for any price range, from free to hundreds of dollars. Try to select a theme that is appropriate for both the subject matter of your site and its layout and content.
WordPress free and premium themes are part of the many pre-built themes available when building your website on Wealthy Affiliate for use with WordPress. This includes industries such as business, services, beauty, fashion, photography, education, and so on. It is possible to build the website of your dreams on any of them.
My favorite WordPress plugin is …
WP Empire Builder 3.0 WordPress Plugin – by George Katsoudas
6 – Activate the WordPress Plugins
A WordPress Plugin is a piece of PHP coding that enhances the functionality of a WordPress blog or website. There are a wide variety of useful WordPress plugins that allow you to customize your site and make it more user-friendly for your visitors.
After a while, you'll notice that WordPress has a lot of useful plugins that can help your site. The JetPack and Yoast SEO tools are two of my personal favorites. From the WordPress admin panel, you can access the Plugins option. These are also a suggestion when you create your website with Wealthy Affiliate.

7 – Finish your administration pages
Your contact page, about page, privacy, and disclaimer page are some of the most important pages on your website. It's easier to add these now than it is to add them later, after you've published all of the other, more exciting things, so get them done first! In addition, the information on these pages is there to keep both you and your site's users safe.
8 – Now you are ready to publish your WordPress site
As soon as you've published the most significant administrative pages, you may begin adding intriguing content to them. For your viewers, it's important to provide a lot of high-quality information in your posts, no matter what your niche is. Keep adding new material to your pages on a regular basis and make it a priority.
Your content calendar will ensure that you publish your posts at the proper time and in the right place every time.
Every blog post should include at least one image. This not only gives your viewers something to post on social media, but it also improves the overall appeal of your content. If you are not using your own photos, it is of most importance that you use images that you have to permission to use. There are a lot of copyright free images available out there. You can make a Google search for these websites. My favorite is Pixabay at https://pixabay.com
9 – The marketing is important, so don't forget it!
It's a two-pronged approach to promoting your new website. There are a few things to keep in mind when it comes to SEO (search engine optimization). Make the effort to advertise your website in any manner imaginable. There are no costs when using social media sites and forums or sending out a weekly email newsletter.
It's also a good idea to guest post and comment on other people's blogs or forums to expand your network and increase your link popularity.
For a new blog to get the attention of the search engines, it is very much necessary that you receive regular and high quality traffic. By ignoring this very important task, you may never see your website / blog to rank, ever.
Personally I use My Lead Generation Secret!
10 – Create a backup of your website
The most important thing you can do to protect your website is to back it up. In the case of a blog crash, this implies making a copy of your blog's material so you don't have to start from scratch. There is a good chance that it will take you a long time to recover if you do not back up your content, plugins, and affiliate links.
When it comes to regular site backups, your web host should provide an option for you if you lack the necessary time. If you build your WordPress website on Wealthy Affiliate, there is no need to worry about backing up your website ever again as a fantastic automated website backup service is included on their platform.
In addition, many people are put off by the cost of building a website. Despite the fact that WordPress is free to use if you don't want to pay for additional services, we nevertheless talked about constructing a website using WordPress.
That's all there is to setting up your WordPress website in ten simple steps!
Did You Enjoy Reading This Tutorial?
If yes, then don't keep this guide to yourself, share it with your faithful Twitter followers simply by clicking on the bar below once you have logged in to your best Twitter account …
How to Build Your Own Website with WordPress – A Step by Step Tutorial …
Click To Tweet
Thanks for doing that, here is a free gift that will help you build your own WordPress website from scratch …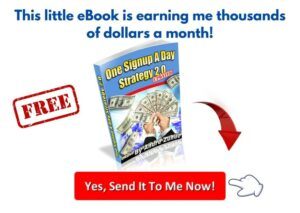 More articles that will help you build your own WordPress website …