How To Retain Existing Customers – 4 Simple Methods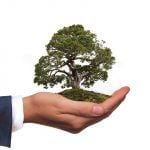 How to retain existing customers should be the number one goal of any business, big or small. By searching for solutions to find new customers, we often tend to forget the ones we already have … But if finding new customers is the basis of our activity, we would be wrong not to look at the loyalty of our old customers.
On the one hand, because selling something to a new customer is much more expensive than selling to someone who already knows you (in time and energy). On the other hand, because it is your satisfied and regular customers who will then find you new customers via word of mouth.
NB: According to the famous Pareto Principle, 20% of your customers generate 80% of your turnover on average!
How to retain existing customers
---
Here are 4 simple and fast ways to put the odds on your side in the loyalty of your existing customers.
Ready ? Let's go !
1. Your social networks
Your social networks are the best way to build a lasting relationship with your customers. Share on your social networks, but for your social networks to help you retain your customers, you'll have to pay attention to several things: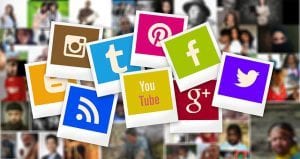 – "Drop the mask": On your social networks, just talk. By making them discover who you are, by occasionally revealing a little bit of yourself, and by showing the "backstage" of your business, you will be better able to retain your customers. By sharing your values, telling your story, your customers will identify more easily with your business; and they will want to create a lasting relationship with you.
– Distribute publications dedicated to your existing customers (for example, a special promotion for them), so that they feel privileged. It is important not to put all your readers "in the same bag" and to favor those who have already trusted you from those who have not yet taken the plunge …
In short, make your customers feel special, whether through promotions, privileges, access to your "community" of customers, obtaining a certificate etc.
– Broadcast publications allowing them to share their suggestions, doubts or possible complaints. If your offer holds, do not be afraid of criticism! Nobody is perfect 😉 By recognizing "your humanity" and knowing that you are listening, your customers will be much more conciliatory with you. On the other hand, you will probably be surprised at the advice and recommendations of your customers; from the moment you are willing to listen to them …
In a nutshell …
Make fun of yourself, admit your mistakes! Leave aside the smooth and "corporate" language and show that you are a human too. This will not make you look less intelligent, only more humane 🙂 Committing an error with a client is not necessarily a bad thing if it is repaired and compensated. Well addressed, it can be on the contrary the opportunity to strengthen your links with them.
2. Your e-mailings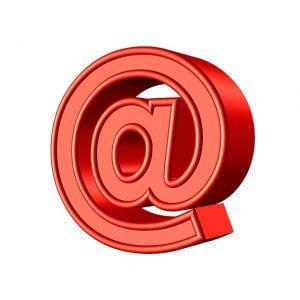 We often hear that "e-mail marketing is dead", but in reality, it remains a very powerful channel, if not the most powerful way to revive your customers. And the better you have previously segmented your database, the more effective this tool will be. The first sorting you need to do is to separate your existing customers from your future customers (prospects). Then, if you can, sort your customers by interests (types of products or services purchased). E-mailing will not only remind your old customers of your existence, perhaps at the precise time that they may need you. But also to offer them products or services complementary to those they have already purchased from you.
The ideal way to go about it, is to get help from an auto-responder that will help you automate the process when your customer base grows and you will not be able to do it manually. Even better, a CRM software (a software that allows you to have a track and history of all your customers), will help you automatically detect all your inactive customers for x days / months.
NB: Pay attention to the sales cycle related to your sector of activity! For example, in the case of a long sales cycle and / or high prices, such as that of a consultant, coach, photographer or lawyer, it is better to send an email case by case …
3. Surprise your customers
Exceed the expectations of your customers with little surprises or gifts (without having announced them before). Surprising your customers with small attentions will make you feel the difference with those who offer the same services / products as you.
For example, an "upgrade" offering them the higher version of your offer than the one they bought, a bonus etc. It can also be sending a card at an important time of the year; a small gift for their birthday; the birthday of your activity; or even that of your dog … any excuse is good to surprise your customer positively! Through specialized media printing sites, such as Saxoprint, Prontaprint, or anyone dealing in your country of operation, or worldwide, it will make it easy to send gifts by mail by customizing the packaging for every occasion.
A gift that I like to send out to my customers, which is very much appreciated, is my "One Signup A Day Strategy" eBook (which you can have as well, and give away to your customers if you wish to do so).  Click on the book to get your FREE copy ➸
Loyalty programs are also part of the process of personalizing the customer experience. They will receive rewards for their loyalty, in the form of discounts or promotions. You will be able to stimulate "the competition" between your customers by different levels of customers (basic / premium, bronze / silver / gold etc. according to the accumulated number of points). Because your client will naturally want to go to the next level …
4. Your customer service
Effective customer service is what will guarantee the good reputation (or not!) of your business. So rely on an irreproachable customer service, able to answer their questions and / or critics quickly and efficiently. Your customers will become not only loyal but will then become true ambassadors of your brand. These ambassadors might even, in turn, recommend your activity without even asking them 🙂
Learning how to retain existing customers can in fact be quite simple and with time and practice you will become an expert in creating an excellent customer relations service.
Finally, do not forget that in the end the quality of your services and/or products, its execution and the results your customer will obtain thanks to them; is the best way to retain your customers!
A successful and profitable business involves loyal customers who accompany you along the way. And at a certain stage of your business, it will be of benefit to the loyalty of your old customers that the generation of new ones will assure you a healthy activity. Remember that in business, like "in real life", loyalty is something which needs to be worked on every day. By simple small gestures towards the people who really matter to you.
If you wish to learn more about starting your own online business from home, click on the banner below …

You might also like to read the below articles that I have selected for you:
And remember that you can subscribe to my newsletter so that you will be instantly notified by email when a new article is made available for you to read. Just follow this link ~~> Subscribe to my Newsletter!
Thanks for reading
---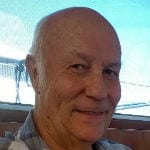 I hope that after reading this article you will know how to retain existing customers.  If you have any experience on the subject we would love to hear from you. And, if you have any questions, please use the box below and I will respond as soon as possible. If you enjoyed this article please share it socially and leave a comment below, I will highly appreciate it!
I am a Premium Member of Wealthy Affiliate, where I have learned how to share my passions. I am inviting you to join my team and learn how to become successful in business and retire early. It is 100% FREE to join, learn and earn! Click the button below and I'll see you on the other side.

Easy to Retire – Copyright © since 2017 to date!