Top 10 Search Engine Optimization Tools – Are You Ready for 2020?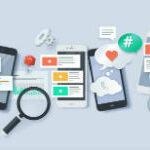 Do you know what are the top 10 search engine optimization tools that you will need in order to be competitive in 2020?
No? Then you better read what follows …
When consumers want to buy something or want to learn about a specific item, the first thing they do is do a Google search. Users do a search on their computers, on their smartphones, on their tablets, and other smart devices. They can even do a Google search just by speaking a command to Siri or Alexa. 
The bottom line is, people rely heavily on Google search to get the information they want.
In fact, Google receives more than 63,000 searches per second every day. That's 5,443,200,000 searches per day. 
And these searches are so effective because more than 70% of customers who did a local search end up visiting the store they found within five miles.
This is why businesses are competing heavily to be in front of those customers who are actively looking for information, products, or services. 
This is how search engine optimization or SEO was born.
SEO levels the playing field where small businesses are able to compete with big brands in terms of marketing. The race to be on Google's first page is a complicated battle of SEO and various marketing techniques. 
This guide will explain what SEO is; how it works; and what tools can help businesses achieve their SEO goals in the coming year.  So …
What Are These Top 10 Search Engine Optimization Tools?
But before we get to that, for those who are not too familiar with SEO (short for Search Engine Optimization), let us first understand the following …
What Is SEO and How Does It Work?
---
According to marketing website Ahrefs, search engine optimization (SEO) is defined as "the practice of optimizing content to be discovered through a search engine's organic search results" with the goal of providing free and passive traffic to your website every month. 
A recent industry study reveals that 60% of all web traffic starts with a Google search. And if you take into consideration the traffic generated by other popular search engines, such as Bing; Yahoo; and YouTube, the total traffic that originates from search engines rises up to 70.6%. 
So, how does SEO improve your search ranking?
Google's algorithm looks at various ranking factors, rumored to be around 200, to determine your website's worth. These factors include content, meta-description, H1 and H2 tags, loading speed, mobile-friendliness, domain age, authority, user experience, links, social signals, and a lot more. 
Based on these signals, Google ranks every web page according to keywords.
For example, if your product is a PC cleaning software, you might want to rank for keywords such as PC repair; PC repair software tools; PC repair guides; or PC tips and tricks.
When a user searches for "PC repair software tools", Google ranks the websites according to the ranking signals and shows the user the best and most relevant results on the first page.
So, if you want to rank for these keywords, you need to optimize your website with various SEO techniques.
Why Should Your Business Invest in SEO?
---
A lot of businesses have realized the benefits of doing SEO. But there are still a lot in the dark; particularly those brick and mortar businesses that have been used to traditional marketing methods. They are hesitant to join the trend because of their fear of new technology.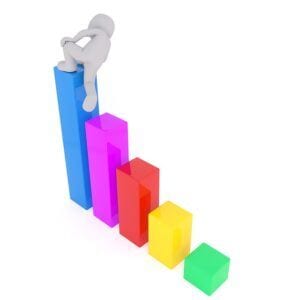 Some businesses also don't see the point of switching to a new method because they think that what they are using still works. What they don't realize is that they're missing out on a lot of opportunities because of their reluctance. 
Is SEO worth it? Definitely. SEO is a passive marketing technique that would benefit your business in the long run. If you have a new website, don't expect to get results immediately. If done right, you'll see results within six to 12 months of your campaign; but you'll be able to enjoy long-lasting SERP ranks. 
Another benefit of doing SEO is that all your traffic is organic; which means that they are all from search results. Most consumers, almost 80% of them, usually ignore paid ads. Because of this, SEO has five times ROI compared to paid search. 
If you run a jewelry business, for example, and you want to rank for the keyword "jewelry" which has 132,935 search volume every month, you'll be getting 26,587 extra visits if you're on the first page of Google.
This is because the first page results get 20% of the clicks. That's 26,587 free traffic brought in by SEO.
Who doesn't want free traffic? 
SEO Trends for Businesses in 2020
---
SEO is a constantly changing industry because Google regularly updates its algorithms. What might be working this year may not work in a few months or next year, so businesses have to stay updated regarding the latest SEO trends to get the best results. 
Here are some SEO trends businesses should watch out for in 2020:
Voice search – The growing popularity of voice assistants, such as Siri, Alexa, and Cortana, has paved the way for voice search. Instead of typing their query, users just have to speak a command to search for particular phrases. Voice assistants usually get their answers from featured snippets, so the competition for that Position 0 will be more intense next year. 
Rich snippets – These small excerpts of the website content that show up on SERP is not only important for voice search, but for mobile users as well. With just a few clicks, users are able to see important information about your website, which is ideal for devices with smaller displays.
High-quality content – The purpose of people using the internet is to get information, and the best way to give them what they need is by providing high-quality content. We're not just talking about text and articles, but other types of content as well, including videos, images, infographics, animation, etc. 
User experience – This is one of the most important ranking factors for Google. Providing a good user experience involves the performance of the page, the usability of the UX, the speed at which content is delivered, and the quality of the content. So, if your visitors love going around your website and reading your content, that sends a good signal to Google. 
AI – Artificial intelligence is going to revolutionize a lot of industries in the coming years. In fact, Google is already using AI to run its algorithms since 2015. Rankbrain, Google's self-learning algorithm, takes care of at least 15% of all queries. And the use of AI is only growing in the coming years. 
How to address the subject?
Adapting to these changes in the SEO landscape requires dedication and a lot of work hours. You need to constantly monitor your performance while regularly adjusting your campaigns to make sure you're still on the right track.
Fortunately, there are a lot of SEO tools that help businesses in their struggle for Google's first page. 
10 best Search Engine Optimization tools to nail your goals in 2020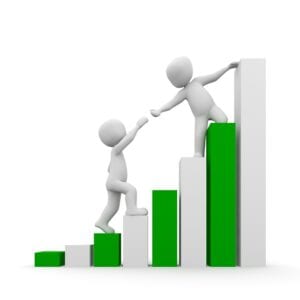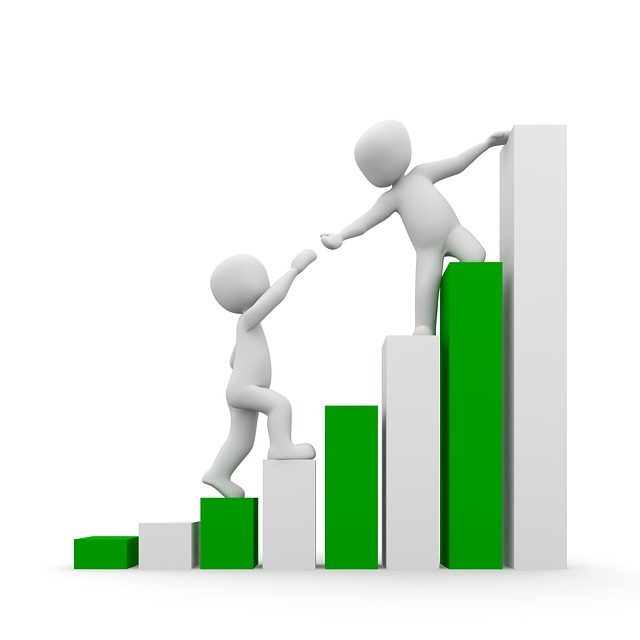 One of the disadvantages of doing search engine optimization is that it is a time-consuming process.
You need to spend hours every day to ensure your website is optimized and you need to track the results regularly.
Using SEO apps, however, cuts down down time and minimize possible human errors. 
Here are some of the 10 most useful Search Engine Optimization tools every business owner or SEO marketer should have in his or her marketing toolkit. 
1. Ahrefs
---
Ahrefs is one of the most popular suite of SEO tools with a huge database of indexed pages.
This SaaS-based SEO tool claims to crawl 5 billion web pages every single day, providing valuable insights for marketers. 
Ahrefs suite of features include Site Explorer, Keywords Explorer, Rank Tracker, Site Audit, Domain Comparison, Content Gap, Backlink Checker, Website Authority Checker, SERP Checker, Keyword Generator, SEO Analyzer, Broken Link Checker, and YouTube Keyword Tool.
You can also download the AHrefs toolbar to access critical SEO metrics within SERPs.
The most important Ahrefs tools are the various link checkers and the site audit tool. Ahrefs allows you to check your own backlinks and the sites linking to your competitors. This helps a lot in getting your own backlinks.
The site audit tool, on the other hand, shows you if there are any SEO concerns you need to address on your website. 
Ahrefs comes in four different plans (Lite, Standard, Advanced, Agency), but you can take advantage of the 7-day free trial to understand how the various tools can help you. 
2. SEMRush
---
SEMRush is an SEO tool similar to Ahrefs. You can use it to do a full SEO audit, comprehensive keyword research, social media marketing research, backlink analysis, PPC research, and a lot more.
Its position tracking tool allows you to monitor your ranking keyword position so you know what to improve on. 
Domain vs Domain is a website comparison feature that is unique to SEMRush. With this tool, you can compare two domains side by side and see their statistics. This is useful when doing advertising research because you'll be able to see your competitor's ad campaigns and budget and analyze their display ads.
This tool also helps you discover new competitors in Adwords that you might not be aware of. 
SEMRush also comes in four plans: 
Pro – $99/month
Guru – $199/month
Business – $399/month
Enterprise – Unknown
But SEMRush has a free version you can use to get an idea of how it works. 
3. Google Search Console
---
Formerly known as the Google webmaster tool, the Google Search Console is one of the must-have tools for search engine optimization. This collection of webmaster tools helps you monitor how your website performs in the Google search index. You can see your search traffic, search appearance, average position, technical issues, backlinks, crawl data, mobile usage, and other statistics. 
When you add your website to the Google Search Console, it submits your sitemap for indexing. Once your web pages have been crawled and indexed, you will then be able to see some actionable data. 
4. Google Analytics
---
Google Analytics is another critical tool for SEO. This tool was especially designed to gather as much data from your website. Google Analytics has various sections that show the different aspects of your site.
You can see your Pageviews, bounce rate, average time on page, information about your audience, and real-time traffic on your website. If you're running a campaign, the best way to track conversion is by looking at Google Analytics. 
5. Similar Web
---
If you want to analyze a domain's website traffic and discover where the visitors are coming from, Similar Web is probably the best traffic analysis tool out there.
You can see traffic by countries, main traffic sources, top referral sites, organic keywords, and top ranking keywords, and other important metrics. You'll also have access to important SEO data, such as total visits, average visit duration, bounce rate, and the pages visited.
Similar Web has a free and paid version. You can also download their browser extension that reveals important SEO metrics when clicked. 
6. Yoast SEO
---
If you're running a WordPress website, Yoast SEO is the best SEO plugin for your website. Yoast SEO has more than five million active installations and handles most of the on-page optimizations that you need. It helps you add meta-descriptions, slug, title, and other on-page aspects of your post.
It also provides recommendations as you edit the post, so you can correct any issues before publishing your work. Yoast SEO also automatically creates and updates the XML sitemap of your websites for search engines. 
7. Ubersuggest
---
This tool wasn't powerful at first because it was lacking in features. But the tool was re-launched recently with a new arsenal of features that you'll only have access to when using the paid versions of other SEO tools.  It has a traffic analyzer, keyword analyzer, and SEO analyzer tools to help you break down the important aspects of your campaign.
 Ubersuggest has recently added a competitor's domain analysis tool that will give you insights on the keywords they are using, total organic keyword ranking, monthly organic traffic, total number of backlinks, domain score, top ranking pages, and social share count. Their backlink analysis tool also allows you to find backlink opportunities by analyzing your competitor's website. 
8. Google's Mobile-Friendly Test
---
In 2018, 58% of website visits were from mobile devices, finally bypassing desktop traffic. Google has also updated its mobile-first indexing algorithm, putting more value on mobile-friendly websites.
Because of these changes, optimizing websites for mobile use has become a critical aspect of a website's SEO strategy. To check if your website is optimized for mobile, you can use Google's Mobile-Friendly Test tool. It will show you any page loading issues on your website, and how you can improve them. 
9. Pingdom
---
Page loading speed is one of Google's important ranking factors. To test your website's speed and performance, you can use the free tool, Pingdom. Just go to the Pingdom website, type in your website URL, and run the test. You may also indicate the location you want to run the test for. 
Pingdom will show you various statistics about your website, including page grade, page loading time, page size, performance grade, and requests. It also offers suggestions on how you can improve various aspects of your website. 
10. Website Grader by Hubspot
---
If you want to know your website's overall performance, the best way is to find out your website's performance grade is by using Hubspot's Website Grader.
This free website analysis tool scans your website, gives it a grade, and provides recommendations on how to improve it. You will also get data on the website's various page metrics, including page size, page speed, page requests, mobile friendliness, SEO, and security.  
Summary
---
Search engine optimization is a time-consuming, and sometimes boring task. But if done right, the results can be rewarding and long-lasting. It brings passive website traffic to your website, which results in higher sales and conversion. 
Luckily, you can use some of the 10 Search Engine Optimization tools or apps listed above to automate some of the tedious SEO processes and save you some precious work hours.
Some of these apps can be installed on your device, while others work on your browser only. It helps to optimize your device by running a PC cleaning software to prevent any installation problems. 
Once you're all set up, all you need to do is monitor your campaign and see the results of your hard work coming in.
The author of the top 10 Search Engine Optimization tools: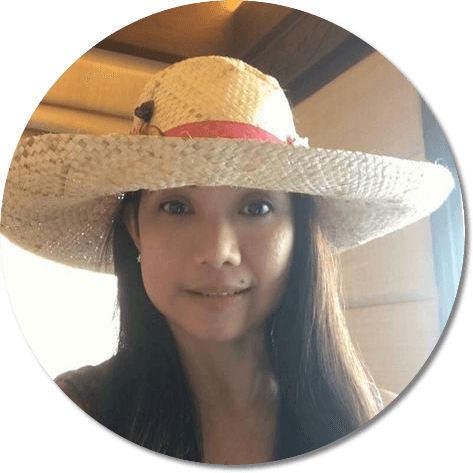 As a Journalist by profession, April Reyes has extensive experience in writing about various topics under the sun, including technology, gadgets, travel, social media, and digital marketing. If she's not writing articles for Software Tested, she's either watching her favorite TV series or playing video games.
If you enjoyed reading this article, don't keep it to yourself, instead invite your Twitter follower to benefit from it as well. To do that, first login to your best Twitter account and then click on the bar below. That's it!
Top 10 Search Engine Optimization Tools – Are You Ready for 2020?
Click To Tweet
Thanks for doing that, and if you have several Twitter accounts, you can repeat the operation in turn. 🙂
Thanks for reading this review of the top 10 search engine optimization tools!
---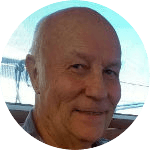 If you are looking for a great way to make a living online, just like I have been doing for years, I recommend that you first learn more about Affiliate Marketing, it will cost you nothing. 
You can even start at your own pace if you don't have much time to spare. All you have to do is join my FREE Internet Marketing Training by clicking on the banner below …