How To Generate Revenue From Website Traffic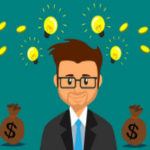 You have created a website and you hope to generate some decent revenue from its traffic. You are wondering how to monetize your website at best to benefit from your work.
In this article you will discover the main methods to get income quickly with your blog or website. There are many solutions to achieve good income. We do not necessarily talk about becoming rich as some people promise you, but at least having a good income from home or a very good salary supplement.
How to generate revenue from website traffic
The purpose of this article is to introduce you to the many options that you have to monetize your website.
How to monetize your website?
The methods below are known and proven to work. If you are wondering how to monetize your website, you will find some inspirations in this list.
It is very important to keep one thing in mind … you must diversify! The principle is the same as when investing in the stock market. Indeed, you will never put your savings on one and the same stock market value. You will buy different stocks in different sectors. This reduces the risks.
Here, the principle is the same. Let me give you an example:
You develop the monetization of your website only from advertising. It does not matter the management. Your traffic is growing, you start making money. Time goes by, your traffic is becoming important and you are within a topic that relates well to CPM (Click Per Thousand) and PPC (Pay Per Click).
Methods to monetize your website
You are starting to earn more than $1,000 per month. One day, the control office sends you an email to inform you that you have broken the TOS rules and that your account is temporarily suspended. Total panic!
Your only source of income flies through the window with no certainty that your account is going to be reopened. Sometimes you did not even know that such rule existed in the regulations. You consult several forums and discover that some webmasters found themselves in this situation.
That's why you have to DIVERSIFY your field of operation. This is essential to sustain your development. Indeed, if in the previous case advertising had accounted for 15% to 20% of your turnover the impact would have been significant, but much less.
After this short example, here is the list of actions you can take that will allow you to monetize your website.
Google AdSense
Certainly one of the most used and fastest solutions to monetize your website. You just need to have a Google Account and sign up for the AdSense program.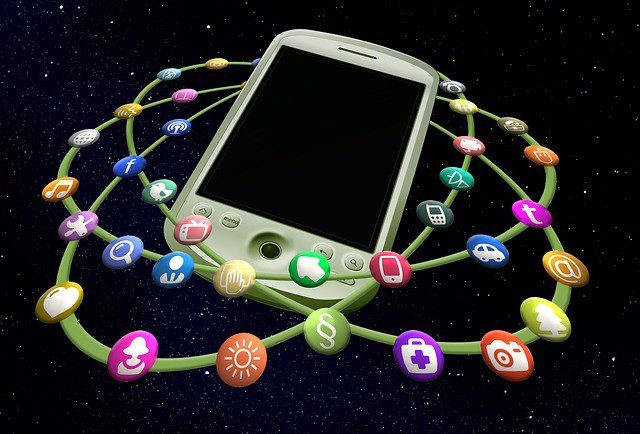 Once registered you will have the opportunity to display advertisements in the form of banners or text at different places on your site. The usual ways to earn money through the platform are PPC (Pay Per Click) and CPM (Cost Per Thousand Views).
Both are variable depending on the subject of your site, but count between $0.7 to $1 for a thousand views at the CPM. It depends on the competition of the advertisers concerning the sector of your site. Imagine a site that makes 100,000 visits per month, if you earn $1 for views you will make $100.
Product Affiliation
It is one of the best known methods to monetize your website. Popularized among others by Amazon, it consists in offering a product or service on your website that has been created by someone else. For example, an article on video editing software can be presented.
The most popular and rewarding online today, is Wealthy Affiliate. Plus it is 100% free to learn the system and start earning.
You can place a link on your blog or website that redirects the reader to the site selling the product. If your visitor buys the product then you will earn a commission on it. Depending on the products, the rate can range from 2% to more than 50%. So it is a great opportunity to quickly earn a substantial amount of money without having the trouble of creating and handling the product.
There are many platforms that will offer you to sell affiliate products. Some companies even offer their own affiliate platform to go live. So you can select the products. But there are also many scammers in this industry, so beware.
If you want to learn how to become an affiliate marketing expert, without being scammed, I suggest that you join my free Internet Marketing Course.
Just click on the banner below to get started immediately …

Sell ​​your advertising space

You can use advertising placements for a platform like Google AdSense that we have talked about earlier. But you can also reserve some particular spots on your site to sell directly to companies wishing to promote their services or products.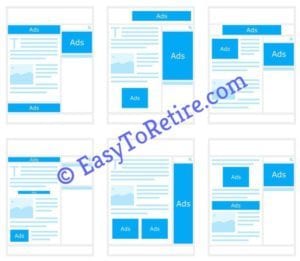 As for AdSense, you can offer a payment to CPC, CPM or a payment over time (e.g. $500 per month). There are platforms that connect buyers and sellers. The number of visitors to your site is therefore a very important metric.
Sell ​​a digital product
You certainly have a specialty, an area where you know more than the average person. It can also be a passion. So you could write an ebook or an online course. For example, how to improve your golf swing?
But, both these two methods will have specific categories which we are going to discuss later on in this article. By digital product, we can think of some applications that get your users hooked, or, themes for website, etc. …
The main benefit is that you will be able to keep almost all the income for yourself. You will be able to sell it directly on your website. You can set up a landing page to improve your sales.
In the previous methods, you displayed other people's products or services on your website. In this case, you will certainly advertise (Facebook, Twitter, AdWords …) to increase your sales. Revenues can be very important especially if you find a niche. Consider selling additional products if possible.
Request donations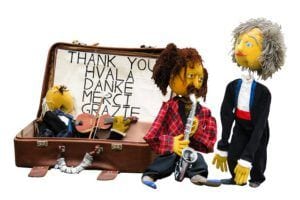 You will certainly not make a fortune and you will need a large community to generate income.
This is a practice that has become commonplace on the YouTube platform with many videographers who have asked their community to support them through donations on platforms like GoFundMe®.
If you bring something to your community, it will not hesitate to support you. Everything will depend on the size of it.
Post sponsored articles
Sponsored articles have for a long time been taboo to monetizing a website. Indeed, they are still often poorly regarded in some countries. Some bloggers have even wasted their time, money and damaged their good reputation while trying the experiment.
This is often linked to a lack of transparency on the part of those who use the process. Moreover, in view of the vagueness surrounding the practice, a law now requires you to inform the visitor that it is a sponsored article in the title.
If you present things well, you can win large amounts of money. It is not uncommon for brands to pay several thousand dollars (especially in fashion) for you to present their products.
Generate a leads database
The practice of generating leads means that you will collect information about a prospect in order to transmit it to a customer. This is often the email address or phone number.
But the more complete and precise the contact details are, the more valuable your database will be. This is a very commonly used method to monetize a website and by which you can get earn good money.
A good example is to create a "lead database" for insurance companies through a form. You provide the results to them, they pay you and they take care of contacting the prospect. Some sites are even specialized in presenting you offers.
Create an e-mail list
You will often hear this sentence in the webmarketing world: "The money is in the list". Indeed, you will eventually build a loyal readers' list. Visitors who will follow your evolution and your work.
For example, if you enjoyed this article, you might like to be notified when the next one has been posted right? For that, all you have to do is to click on the image below and subscribe to my mailing list.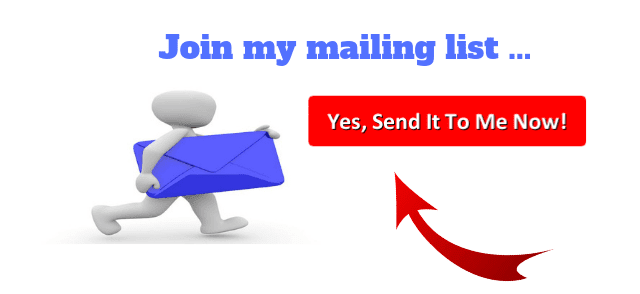 If, in the unlikely event, you do not like the future articles, you can unsubscribe in just one click, at any time. And of course, your details will never be shared with anyone, this is a personal guarantee!
Create a newsletter
This chapter comes naturally after the above. As, what to do once you have your mailing list? Simple: Create a newsletter!
Thus, you will always have a list of people potentially interested in your articles, products or services. You will be able to write regular e-mails to inform them of a new content you have posted on your blog. A new product or an update of one of them. You will be able to get immediate purchases without spending anything on advertising. This is an almost obligatory step to monetize your website.
It is a very important long-term strategy. I do not recommend buying email lists that can be found online. Creating your own list, in time, will be very beneficial.
Create an e-commerce site
This is an obvious solution, but it still needed to be indicated. Creating your e-commerce has become very simple nowadays with the many solutions that exist. I can think of (without any particular endorsement) Woocommerce, Prestashop, Virtuemart, Shopify …
You can set up a strategy for your website to develop your sales. Webmarketing will help your business prosper. There is also much talk of Dropshipping or Amazon FBA (Fulfilment By Amazon) to improve your sales and facilitate management.
If you find a niche, it will allow you to position yourself more easily. An e-commerce remains a quick solution to make money on the internet and monetize its website.
Sell ​​your website
It is not a question here of monetizing your website strictly speaking, but of selling it. This may seem surprising at first in this article. Yet this method also has its place. Indeed, you can create a website, to get it up in the search engine results, buildup a community … for that, do a simple development with the sole purpose of selling it once it has reached a certain level.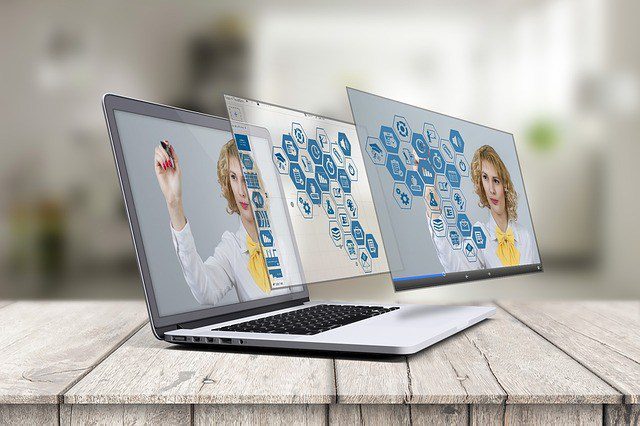 According to the theme, the traffic, the notoriety, etc., the value can reach thousands of dollars. It's the same principle as selling a business. We normally take into account the turnover, the customers, the good, etc., of the latter to determine a price.
Let's take an example: You can create a content site on the specific theme of photography and sell it to companies or individuals who sell on this theme. They will have every interest in buying it back from you.
You can also create an e-commerce site, create a product line, select suppliers, create an audience and sell it. It's even easier if you already have the habit of creating e-commerce sites and looking for suppliers. So you sell a turnkey business that will be of great interest to people who want to start doing business on the web, but who are new to it.
Create a premium member area
The creation of a member area can be very interesting and it is a method very much used to monetize a website. You can create an article, you leave the first part (more than 300 words) free for all to read, then, to be able to access the rest, they have to subscribe and pay a fee.
Create premium content
A bit similar idea as the above. This allows the search engine to reference the accessible part of the article and your potential customers to get an idea of ​​the topic. To access different articles that are of the same topic (only the beginning of the article is accessible), your visitor must become a member of the site (subscription, single payment …).
This is the principle used by many press sites. Some of the articles are available, but if you want to see all the articles, you must become a member through a subscription.
Write blocked content
You can create a quality article that will interest many people. For example the secret recipe to sell your product in a flash. You are sure to grab the curiosity of your readers. On this one, you can expose this famous method.
At the time of the key explanation in the article, you can block the content by requesting a payment for it to appear. You make the reader's interest increase. You mount your article as a puzzle. But the last piece of the latter, the one that allows you to finish and discover the key trick is paid.
If you have sufficiently tickled the curiosity of your prospect and the price is in line with his expectations, there are great chances that the prospect will buy the last piece of the puzzle …
Organize a webinar
The webinar option is very often used in webmarketing. It is one of the great solutions to monetize its website. Indeed, it offers many benefits. The first is that you will not have to move. You can be at home, just use a webinar tool.
You can engage your audience to present your work. The advantage is that you are not limited in the number of places as in a room.
Another benefit is that once your webinar is over, it will still be available for replay. You will be able to communicate with the people following the webinar.
These will allow interactivity and greater commitment on their part. In addition to the webinar, you will be able to present your various courses (additional sales).
Create a training
Creating a training will allow you to obtain recurring revenue. As for an ebook. A training, once you've created it, it can be sold over and over (if it is video).
Another advantage is that you will get a lot of revenue coming from it (depending on the platform where you will publish it). If you publish it on your website through your own means, you will even keep all of the profit. So it's a great way to get additional income
You can also do physical training. Moreover, many websites offer training that takes place in a training room or on the premises of a company. You will have to register as a training organization.
Sell ​​the trainings of others
We just saw that creating your training is a great way to monetize your website. But maybe you do not have the time to create a training. Indeed, it requires several hours of work and preparation.
In this case, it is possible to sell the training of others. It must of course remain in the theme of your website. You are not going to present a webmarketing training on a site specialized in yoga.
The system is based on the affiliation we saw previously. But I wanted to present this possibility, because it is quite specific and the commissions are generally quite high.
Sell ​​an e-book
You can create an ebook to sell your knowledge in your area of ​​expertise. You can promote it through advertising or your mailing list. Moreover, you will notice that selling ebooks is a common and easy method when you want to start on the web.
It is possible at first to offer a free ebook so that your potential buyers can discover how you write and explain the topics. Then create a more successful ebook that goes further, bringing more information to your customers.
Advertising in pop-ups
Some hate pop-ups, some don't mind, and some use pop-up blockers. But the reality is that they do work, depending on the purpose of it been created. As you see (if you do not have a pop-up blocker activated), I have a couple.
I would not recommend setting one up on your website to sell a product or service directly, but rather to collect contact details for your mailing list, giving a free gift of value in exchange.
Even if some will say that it allows to obtain good results, I suggest that you do not abuse of it. It must not become a nuisance.
First of all, a majority of visitors (which are those who will not buy) will have an impression of aggression, the risk is that they will leave your site quickly and never come back. This will also have an impact on your bounce rate which will increase and so it will impact your SEO and your results in the search engines.
Offer consulting
Do you have a good knowledge in your field? You can sell ebooks or trainings as previously explained. But you can also do consulting. Indeed, you can offer your services to allow your customers to personally benefit from your skills.
If you specialize in SEO, you can offer personalized support to help your customers improve their website. You will be able to determine the price of your services.
Being an Affiliate Marketing expert, I am offering a free Internet Marketing course and consulting. If you click on the banner below, you can subscribe to it:

Well, I think that's it for now …
Thanks for reading
---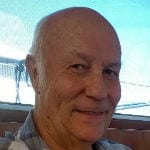 I hope that you enjoyed reading this article and that you will find something in it that will help you generate some revenue from your website traffic.
Should you have some recommendations to make concerning this particular product, we would be happy to hear about them. And, if you have any questions and wish to have an answer, please make use of the comments box below. I typically respond within 24 to 48 hours.
If you found this article useful, please share it socially and write your valuation as a comment below, I will be most grateful!
As a Premium Member at Wealthy Affiliate, I learned how to share my passions with the world. You are very welcome to become part of my team of very successful netpreneurs and to become a successful business owner and to live your laptop life. I will be your personal mentor for FREE. It is 100% FREE to join, learn and earn! Click the button below and let's …