What is a Text to Voice Software? – A Speechelo Review and Special Offer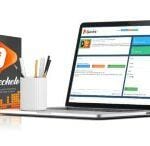 My own experience with this software inspired this Speechelo text-to-voice software review article. Speechelo made it possible for me to write my thoughts below.
Speechelo is made by the very company that created lingo blaster, thumbnail blaster and the famous video marketing blaster.
The options for doing a voice-over include using your own vocalisation, or hiring a professional voice-over artist. The thing to remember here is that we'll be talking about the software program known as 'Speechelo'. It is the one I have been using for a while for my various businesses. Which is the one that I can highly recommend as I have been able to compare it with other text-to-voice software available on the market; and I must admit, none of them come any near Speechelo for reasons I am going to explain below.
What is a Text-to-Voice Software? How Does it Work?
YouTube content creators want to sound like Anderson Cooper or Oprah Winfrey; but they don't have that professional broadcaster or news anchor voice. Because of that, as I am not a professional voice-over artist myself, I tend to use captions on images in order to avoid using my personal voice on YouTube. That is a considerable amount of work, and I tend to finally give up.
There were a lot of experiments and techniques that I tried in order to grow into a YouTuber who has a relatively good voice, avoiding using my given voice. Although my written English is quite good, I not a native English speaker. My English may be difficult for others to comprehend. Also, many of my readers will relate to that: I am not brave enough to take the plunge.
How did I Find Out About Speechelo? …
---
I learned about the Speechelo text-to-voice software from a Facebook advertisement that featured a text-to-voice service that allows the user to speak as if he or she were a real person. This immediately captured my attention, as I have always wondered if one day someone would finally come up with something worth investing in, while remaining affordable.
When I visited the website, I learned everything there is to know about it, as well as how it functions.
The words of Speechelo are different from those of its various alternative software which I have tested; in that the software it utilizes has no video footage and serves solely as a voice synthesizer.
In addition to English, Speechelo offers a set of voice generators for a few other non-English words and phrases. Introverts and / or non-native speakers wanting to use the tool's professional voice feel will find it extremely useful.
Manually altering the chosen voice, with "breathing," "emphasizing" some words, and adjusting the reading rate, sounds fascinating to me. Yes, it definitely makes it very appealing.
I like Speechelo because I only have to pay for it once instead of paying a monthly charge. It was expensive at $100 but if you hurry, before they change their mind, you can have it for only $47; that's a massive 53% discount! You can purchase Speechelo if you like by clicking the button below. The discount has already been applied …

And if you want to do your friends a favor (I'm sure you do), then share this article with your Twitter followers. All you need to do is to log on to your Twitter account and then click on the bar bellow. That's it …
Get Your State of the Art Speechelo Text-to-Voice Software for ONLY $47 – That's 53% Discount! – This Very Special Offer May Not Last! – And RT Please #voiceover #speechelo #YouTuber #VideoViral
Click To Tweet
How Much Does this Text to Voice Software Speechelo Costs?
---
Right now, as they are launching this new product, they are running a VERY limited special offer for a SINGLE TIME CHARGE of only $47. Once this special launch ends, the Speechelo text-to-voice software will be available for $100 one time payment or $67 a month!
So the choice is yours:
Either you grab this deal now and get more quality jobs done at an unquestionable steal …

Or you think about it and come back here later, taking the risk that the special offer is no more!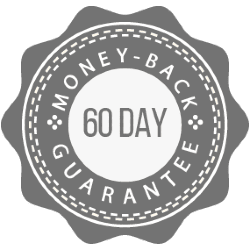 Speechelo is even making it RISK FREE in order to help you make this decision!
If you can tell that the voice that you have created doesn't sound human, Speechelo will let you keep all of the voice-overs that you would have created during that time; and they will refund all your money.
So, now that you have NO RISK, then you have NO EXCUSES to purchase it while the special offer is still on!
This Speechelo text-to-voice software does of the following (and mush more) …
It transforms any text into speech
Including male and female voices
It is the only text-to-voice software that adds inflections in the voice
It also works in variants of the English languages and 23 other languages
With more than 30 human-sounding voices
It can read texts in 3 ways: normal, joyful and serious tones
No more of these expensive voice-over artists and unreliable freelancers
It works with any types of video creation systems: Adobe Premier, iMovie, Camtasia, Audacity, etc.
Personally I like the US English AI voice, but I also often use the British female or male joyful voices, and of course, being French myself, I find the French normal voice very useful for some of my businesses.
Also, there are no limits on the number of voice scripts that you can create.
Speechelo is a Feature that Makes Unlimited Voice Generation Possible
---
It includes more than one language and text source. Speechelo's fundamental language being English means that you can use multiple other foreign languages as the AI voice of your narration.
You don't need to pay for an expensive freelance voice-over artist anymore. Free Agent YouTubers who have a small budget will greatly benefit from it. If you wish, you can alter the voices in whichever way you desire.
It takes only a few seconds to import the text, select the voice category, and select an accent. The software then does the rest of the work on its own.
If you go on the Speechelo website and scroll about halfway down the page, you can enjoy some samples of breathtaking voices created on the Speechelo's text-to-voice software.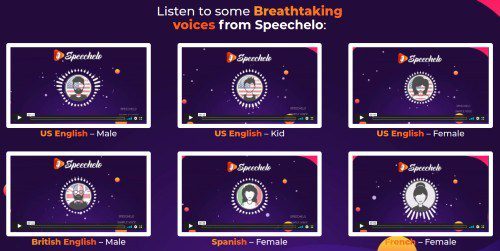 Incorporating a term like "Breath", "Pitch leveling", and "Emphasize" gives Speechelo a unique voice that sounds very close to a real human's voice.
Accepted Languages: Dutch, Arabic, French, English, Mandarin, German, Danish, Italian, Polish, Icelandic, Korean, Japanese, Norwegian, Romanian, Portuguese, Russian, Swedish, Spanish, Welsh, Turkish, etc..

From Speechelo text to voice software.
This Text-to-Voice Software Makes Captions Out of Videos
---
To incorporate the best features of converting any other video into captions for re-purposing, Speechelo now offers captioning in every video it converts. The program will look at YouTube and automatically detect of which language the the video is, then translate the video to English and to the foreign language chosen by you.
Speechelo will create an AI Voice out of the translated scripts.
This unique feature is very handy if you use multiple languages as part of your channel.
Speechelo has all of the features you should know about. It's definitely well worth the money you're paying for it.
The videos can be made without you even using your respective voice, which is the whole idea, isn't it?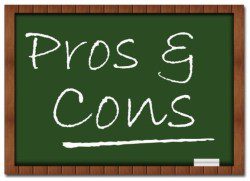 Every programs, software or applications that you may be interested in will have its share of pros and cons. I have to date never come across a system that had zero pros or no cons at all.
If I did, it would be very superstitious to me, as there is no perfect or totally bad program, software, or system.
Whichever side that weighs the most in one side of the balance is to be taken very seriously, and / or researched further.
As you probably know, some unscrupulous bloggers are seriously dragging down some products, which products in fact would be highly recommended, simply to promote another of lesser, or even poor quality for which they are earning a commission for their sale. So be aware of that friends!
The Pros
---

Easy to use: Speechelo is a user-friendly text-to-voice software with 3 simple mouse click or keystroke.
Non-English languages: Including languages other than English.
API-free: No APIs required, no coding is required, and there are no Amazon Polly APIs or Google API required to run the Speechelo software.
Simply adjust speech by applying breathing, pitch levels, and emphasis in order to imitate the sound of a natural person.
Capture the audio from any YouTube video and then have it transcribed.
The Cons
---

At the time of writing this review, Speechelo has only about 30 languages in the software, but more are added from time to time. As far as I am concerned, 30 is more than enough for what I do.
Now, if you really need extra languages, or a particular language that Speechelo doesn't cover (yet), there are a few more voice software available online offering more languages and perhaps extra capabilities.
However, what I love the most among all the text-to-voice software that I have tested, is that Speechelo returns a perfect human voice. And also that at the price it is available at the moment, it is a real bargain …

Some users argue that the voice that speaks like French does not have a "good machine-learning-based AI". I have tried to understand what could be their issue, but myself being French, I don't really see the point.
To Summarize
---
In my point of view, and being a user myself, after having personally tested several text-to-voice software, Speechelo is nearly a flawless voice generator program that comes comes very close to replicating a real person's voice. Adjusting it at the normal mode manually will make it to sound more lifelike and almost everyone can't make a difference.
I recommend using the Speechelo software as a part of the voice-over tool to produce your own content if you happen to be a non-English-speaking person or if you don't think you have a nice voice.
Speechelo is a cloud-based software that doesn't require downloading and installing. The software is available to everyone, wherever they have a computer and / or a smartphone …

Why not share this wonderful Text-to-Voice software with your Twitter followers? …
… nothing easier: simply log onto your favorite Twitter account, then click on the text below. This will automatically share this blog post with your Twitter followers. They will thank you for doing that …
What is a Text to Voice Software? – A Speechelo Review and Special Offer … RTplz #Fiverr #freelancer #voiceover #translate #languages
Click To Tweet
Thanks for Reading this Special Text-to-Voice Software Review …
---

I hope that you enjoyed reading "What is a Text-to-Voice Software?" and that you will take advantage of the very special offer that Speechelo is presently having. Remember that it is a time limited and very special deal!

If you have any advice on the topic, please let us know. You may also send me a message if you have any questions. If you enjoyed this article, please share it socially using the buttons below, and don't forget to leave a comment as well! I greatly appreciate it.

John