Why Is Content Writing Important for eCommerce Websites?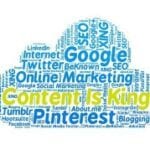 Content writing is extremely important for eCommerce businesses to empower their websites and boost their effectiveness. If you're not sure how it all works and why content writing is so important for your eCommerce website, just keep reading.
When you're running an eCommerce website for any niche or industry, you need to be aware of your competition. Whether you're selling gaming equipment or baby clothes, your competitors aren't playing any games. So, this is why you need to use all the tools and assets available to fight for your spot on the market. And one of the most important instruments you need to employ is content marketing and content writing.
Here's everything you need to know about content writing for an eCommerce website …
Let's take a closer look:
Before we dig any deeper into the benefits of content writing for any eCommerce websites, we should try and define it to ensure we're all on the same page.
So, what is content writing in general?
Content writing is the process of planning, creating, and publishing content that is a core part of a digital marketing strategy. That includes blog posts, articles, videos, social media posts, podcasts, e-books, etc.
So, content writing is all the content that marketers produce with the aim of advertising a product or service.
What about content writing for an eCommerce website?
Well, the content you create for your eCommerce website will boil down to:
blog posts
tutorials
long-form articles
product reviews
how-to posts
etc.
Writing quality content for your eCommerce website can work wonders for your overall online presence and bring other benefits that we'll discuss below.
Why is Content Writing Important For eCommerce Websites?
Content writing is the core of any content marketing strategy. It is also one of the strongest marketing tools an eCommerce website can use.
So, to help you understand the potential power of content marketing, we'll discuss different goals you can reach using it and the different ways you can improve your business strategy and success. 
Here's what we'll cover:
1 – Raising Brand Awareness
2 – Reaching Your Target Audience
3 – Gaining Credibility
4 – Advertising Your Products
5 – Showcasing Brand Personality
6 – Gathering Leads
7 – Improving Your Website SEO
8 – Showcasing Your Videos
9 – Creating Shareable Content
10 – Solving Customer Pain Points
Let's analyze it, one by one …
1 – Raising Brand Awareness
---
When you're running an eCommerce website, one of your major goals is to have as many people as possible discover your business and your brand.
Content writing can help you raise brand awareness and also to get more people to recognize your name.
Let's consider a simple example:
a person is searching for "the best gardening tools" in their Google search box
you happen to sell gardening tools on your eCommerce website
you also wrote an article titled "How to Choose the Best Gardening Tools for a Small Garden?"
this person sees your article in their page results
they want to read more, so they click it
And suddenly, they are on your eCommerce blog, reading an article that you wrote. Luckily, you also included links that take them directly to your online shop gardening section.
Meanwhile, you helped this person discover your business, and now they might even become a customer.
It's that simple yet that effective.
2 – Reaching Your Target Audience
---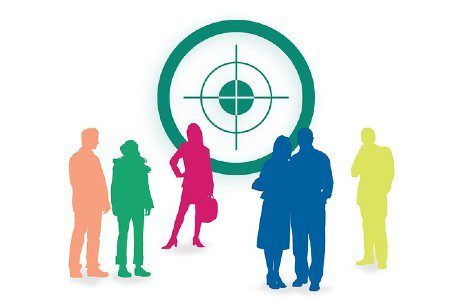 As a business selling things online, you must know exactly who your target audience is. You need to define them according to their characteristics, such as:
age
sex
online behavior
interests
buying habits
etc.
And, once you define them and turn this data into a typical buyer's persona, you get the chance to reach out to them using content writing.
You can also create content that your target audience will want to read and will find interesting and beneficial.  So, here's what to ask yourself:
What are their pain points?
What are their interests?
And, what do they want to learn/discover/solve?
This will help you write content that hits the bull's eye with your target audience and helps you reach out to them. 
So, if your target audience is young moms with toddlers, you will write about "Choosing the Right Stroller" or "Organic Baby Products" because they'll want to read about it.
This is how you reach out to your target audience using content writing.
3 – Gaining Credibility
---
Content writing can help you show just how professional you are. It can also help you gain credibility and have your customers trust you more.
All you need to do is write quality, professional blog posts and articles.
Here's what that implies:
credible information
useful data
statistic
facts
numbers
You need to become the go-to source of information that your potential customers will love referring to whenever they have questions or doubts.
This way, you're gaining their trust. This will encourage them to become loyal customers and also have a long-standing relationship with your brand.
In case you don't have much experience sharing this type of content, make sure to visit GetGoodGrade.com. They can help you write professional articles your audience is going to love.
4 – Advertising Your Products
---
Above all, content writing is giving you a platform to advertise the products that you're selling on your eCommerce website. You can also create content about specific products, making them more prominent and popular among your potential customers.
This is important for so many reasons:
you help customers who don't have a clear idea of what they want to buy
you also boost products discovery
and you guide your customers' shopping process
You can write content such as:
product reviews
product top lists
favorite products 
customer testimonials
tutorials on how to use your products
So, if you're selling gaming equipment, you could do blog posts such as "The Best Headset For the Money in 2020" or "Our Top Picks for Gaming Keyboards in October."
Your customers will get to read it, get informed, learn something new, and as a result buy it in the end. 
5 – Showcasing Brand Personality
---
It is so important that your customers get to like you on a more personal level.
Think about your favorite brand right now. You feel like you know them, and that's one of the reasons you love shopping with them, right?
You need to make sure people feel close to your eCommerce and your brand. Luckily, content writing can help you build stronger relationships with them.
Use content writing to show your brand personality by being consistent in:
writing style
tone & voice
vocabulary
You will use content writing to give your brand a personality and have your audience feel like you're this person they know so well.
This will also help them trust you and love you more.
Your brand personality needs to be visible in everything you do, and content writing is a great opportunity to show it.
6 – Gathering Leads
---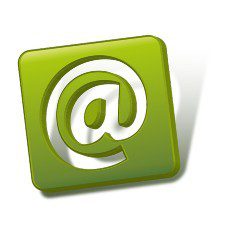 Regular communication between you and your customers certainly can help you increase sales, boost brand awareness, and build long-term relationships.
One of the best ways to establish regular communication is to build a strong base of leads for your email marketing campaign. But, people aren't just going to leave you their email addresses. Therefore, you need to earn them.
Content writing can help you out, and here's how:
you write high-quality, informative content
your target audience loves it
you ask for their emails to be able to notify them when you publish something else they'd love
they agree
They need a strong reason to leave you their email address, and brilliant content can do the trick. Once you gather leads, you'll be able to work on nurturing them.
7 – Improving Your Website SEO
---
Ranking high in Google search results is certainly important. There's no way you can end up in the first 10 pages of the results unless you work on creating and applying a strong SEO strategy.
With content writing, you have the ability to boost your SEO and also to rank higher in Google search results.
Here's how:
you choose a keyword to rank for
you write brilliant content around it
so, you add more secondary keywords
people love it and boost your website traffic
Also, you get to apply all the other SEO tricks, such as writing great meta descriptions, meta tags, and using the right images to accompany it all.
Without content writing, you won't have an SEO strategy. And without an SEO strategy, nobody is going to learn about your eCommerce.
8 – Showcasing Your Videos
---
The visual aspect of your online presence is important. And, for eCommerce, videos can make all the difference in the world.
Now, you can't just share videos and expect people are going to run into it and enjoy watching it. You also need to build a case around your videos to ensure they reach your audience.
This is why you need content writing:
you write a blog post or an article
you do the SEO magic
and, you include your videos as a part of that content 
This improves your chances of having your videos seen and also gives them greater publicity.
9 – Creating Shareable Content
---
Building brand awareness is not only done through your direct actions and the content that you share with your target customers. You can also inspire them to share your content with the people they know.
So, if your content is good enough, your target audience will share it on their social media or via messages, informing their friends to check you out.
All you need to do is create quality, shareable content. That implies:
valuable information
the unique point of view
entertaining writing
fun facts
targeted content
interesting stats
Anything that will make your target audience share your content is acceptable. 
Make sure you test out different content types and formats to see which gets shared the most. Then you'll know how to work around those numbers to provide even more shareable content.
10 – Solving Customer Pain Points
---
Yes, your customers have pain points, regardless of what your industry or niche is. They also have something they need to solve, improve, or upgrade.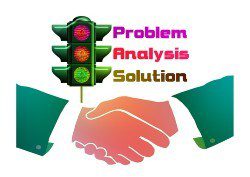 So, it's your job to recognize those pain points and provide unique solutions through your content writing strategy.
Let's say you're an eCommerce selling yoga equipment. Your target audience is people who are interested in yoga due to numerous pain points:
they want to improve their mental health
they want to find inner peace
therefore, they have physical health issues they want to solve
they want to be a part of a community
Once you recognize the major pain points, you'll be able to produce the right content and speak directly to your target audience. So, you could write articles such as:
Top 11 Reasons Why Yoga Will Help You Fight Depression
COVID 19: How to Reestablish Your Inner Peace With Yoga
Yoga For Digestive Help: 6 Best Asanas
Solving your customers' pain points is the best thing you can do to build trust and raise brand awareness.
Content writing will give you a chance to be there for your customers, help them grow, overcome problems, and become a better version of themselves.
Final Thoughts About Content Writing for eCommerce Websites …
---
Content writing is an extremely powerful and important tool for any eCommerce websites. It can help you achieve different goals, from building brand awareness to increasing your sales. All you need is the right strategy, and you're good to go. 
Hopefully, the tips and examples above helped you realize just how important content writing is. Create a strong strategy and apply it to all your future content writing for your eCommerce website.
And, if you liked this tutorial, don keep it to yourself, share it with your Twitter followers. To do this, simply login to your Twitter account, and then, click on the bar below. That's it …
Why Is Content Writing Important for eCommerce Websites? A 10 Step Tutorial … #contentcreation #seo #marketing
Click To Tweet
About the Author

Jessica Fender is an independent blogger, marketing consultant and a comb-shaped marketer.

She is keen on creating innovative and customer-friendly strategies for business growth. Featured on Freelancer.com and also on Addicted2Success.