How To Place Free Ads Online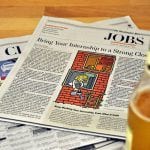 Do you know how to place free ads online? I mean … efficiently? If not sure, you should read this eye opening report and you will learn where and how to do it right. As a result, you will fully benefit from your advertising campaigns, trust me.
Why post a free ad online?
Today, we are in an era where selling between private persons is a frequent thing to do. Various means make it possible to buy or sell various objects by making it less expensive. There would not even be any expense if the individual chose to go through a free online classified ad site.
The relentless increase in the number of online transactions is largely due to such a site. Many thousands of people, businesses and individuals, exchange goods and services every day. Most are saying that they were satisfied with going through a free ad site online. The benefits it has achieved with this innovative communication system have been considerable.
So, here we go …
Free ads, an excellent advertising medium
---
If you want to start a business on the internet, first of all, you have to advertise. So why not place targeted free ads that will cost you very little or nothing at all?
Why publish a free ad?
Surprisingly, the most effective form of individual advertising to promote your website, products, services or affiliate programs, penny for penny, is the modest 2 to 3 line ad that returns the prospect to your site or personal email, or autoresponder.
Why ? Think about it … old habits are hard to lose!
For years, whenever people wanted to buy something, sell something, find a job or learn about the new opportunities that were on the horizon, they turned to ads i.e. classified ads, small ads, etc.
They still do it. Even with all the sophisticated advertising media available, the free ad is still the top. It is the targeted media par excellence.
Post your free ad on these specialized sites and you will be surprised by the response that you will have …
For how long do you have to post free ads?
Here is a question for you: if you were a steam locomotive driver, and you drove at 100 miles an hour, should not you stop shoveling coal in the boiler because the train is moving at the desired speed?
Posting ads is the coal that keeps the engine running. Therefore, the more you shovel some in the boiler, the faster the train will go. And, the LONGER you shovel some in, the longer the engine will provide the service.
Why organize your classifieds?
You need to organize your ads for three essential reasons:
To replace or update your ad before expiration,
In order to evaluate those that work well and those that work less,
To measure which classifieds sites are working well and which ones are doing worse.
Note: renew your ads fairly regularly because the first ads are always much more read than the last …
How to place free ads online successfully
---
It is always useful to write and place a classified ad to get sales on the Internet. But you have to develop a wide variety of classified ads.
A big part of the secret of successful advertising is, above all, through trial and error. You need to find the ads that work the best for your business and of course, the ones that work the least.
How to write an ad?
So, here are some good guidelines to follow:
Attract your reader with catchy words or phrases
Also, study other classified ads
Keep your classified ad file up-to-date
Use simple, short words
Then, tell the readers exactly what they will get
Do not sell the product in the ad: invite interested people to answer you
Use strong punctuation, such as the exclamation marks (however, some classified sites refuse this sort of practice)
Two important points to write a relevant ad:
1 – Write an attractive title
Once your title has caught the attention of your prospects, your next task is to convince them to ask for additional information: this must be done in the body of the classified ad.
A successful classified ad follows a very simple rule: To encourage the prospect to take action.
2 – A small ad must compel your reader to ask for additional information
In order to write a relevant and compelling classified ad, you must first know your purpose. Since all sites that allow you to post ads limit your space, it is not possible to present the entire program in your classified ad.
Your goal is to convince your potential customers to visit your squeeze page or request additional information so that you can send your documentation by email.
An interesting approach is to replace the address of your site with the address of your email. Your prospects will then have to give you permission to contact them. And then, you send them an email inviting them to visit your personal site. This approach offers a certain advantage: that of preparing your prospects to visit your site.
Post your ad to the right "target"
---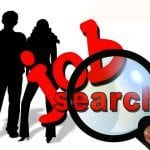 As an example: creation of a free classified ad "home business"
To be optimal, you need to find people:
that are already involved in commerce via the Internet
who already advertise on the Internet, who are looking for a job
interested in computers, Internet services, etc.
who want to make an extra income
wanting to become self-employed
Select the right category to post your free ad under
To post your ad, use the following categories:
Business Opportunity
Multilevel Level Marketing (MLM)
IT (service section)
Job offer (work at home, IT, Teleworking, sales / marketing)
To prospect on the Net, answer the advert posted by:
Job seekers (all types of job seekers)
People who offer "opportunities"
Your prospection must be done in two stages: start by asking them for information on their business, then in a second email propose your activity.
Note: Use US Free Ads or UK Free Ads or any other country where you wish to attract the attention on your business; go to "Search Ads" and start responding to ads in the section: Business Opportunities.
Sites where you can post free ads
---
Here are some interesting sites:
As mentioned above, you should give it a go at US Free Ads, UK Free Ads, Canada Free Ads, Australia Free Ads, India Free Ads, etc. They are very easy to work on which enables you to post your ads very regularly. Here is a short YouTube video worth watching ⬎
One that I love which has brought me a lot of success over the years is LeadsLeap. As the others sites I am reviewing for you, LeadsLeap is free to join and place ads, but if you want to see real results, I recommend that you upgrade to PRO.
Of course, there are plenty more websites out there, where you can post your free ads. So, you just have to make a Google search for "free ads" and can even narrow it down by specifying "work from jobs", "MLM". etc.
There, you will receive a large number of links leading to what you are looking for exactly …
Attention: Classified ads must not be misleading!
Misleading ads, even if the product or service you are promoting makes you the money that you are claiming, are illegal if you cannot guarantee the reader the income in question. Therefore, it is always best to include a disclaimer on the web page your prospect will land on. It is a common practice, and your reader will easily understand that. So do not worry about scaring them away.
This disclaimer should be placed in such a way that it is easily visible. It could be a couple of sentences placed at the bottom of your pages and / or articles, or, a full on disclaimer posted on a separate page of your website, or blog.
Errors to avoid:
---
To submit your free ads and wait for things to happen
Post your ads regularly on a large number of sites (minimum 100)
On busy ad sites, re-enter your ad every 2 to 3 days
To not being regular in the broadcast of these free ads
Post a minimum of 50 new ads every month
To not test your free classified ad
Optimize your titles and the text of your ads
Continue to test new titles and ads
Set up a tracking system
And finally, this ends my article. I hope that you have found it useful. If you have any questions, or need some clarification on any points, please feel free to post your questions in the comments section at the bottom of this page.
To make sure that you do not miss any of my upcoming articles and tutorials, do make sure to subscribe to my newsletter. The application form is situated on the right hand column, scrolling up the page.
Also, if you enjoyed reading this article, please do me a favor by sharing it socially. You will find the share buttons below. Thanks very much.
If you wish to learn more about starting your own online business from home, click on the banner below …

You might also like to read the below articles that I have selected for you:
And remember that you can subscribe to my newsletter so that you will be instantly notified by email when a new article is made available for you to read. Just follow this link ~~> Subscribe to my Newsletter!
Thanks for reading
---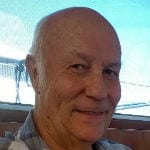 After reading this article, you will know how to place free ads online successfully. If you have any tips on the subject we would love to hear from you. And, if you have any questions, please use the box below and I will respond as soon as possible. If you enjoyed this article please share it socially and leave a comment below, I will highly appreciate it!
I am a Premium Member of Wealthy Affiliate, where I have learned how to share my passions. I am inviting you to join my team and learn how to become successful in business and retire early. It is 100% FREE to join, learn and earn! Click the button below and I'll see you on the other side.
 Easy to Retire – Copyright © since 2017 to date!
Photo credit: Kevin H. on Visual Hunt / CC BY-NC-ND