How to Get Paid to Write a Blog – There is BIG Money to be Made Here!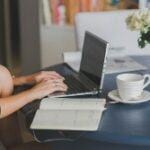 Would you like to write a blog … and to get paid for doing it? So far not one of my readers answered "no" to that question.
So here, I will give you a few tips to show you how I succeeded, over the last three years, to earn over $5,000 a month only from writing blog posts. And this income stream has steadily grown. For a few months now, it's been half of my total online income. Every month, blogging alone can bring in $5,000 or more.

How You Too Can Get Paid to Write a Blog?
First of all I badly needed to pay off my many credit card debts and bank loans, and make a living, and my ambition lead me to start my own blog which naturally drove me to write. One thing that I must share here, especially for those of you who would say that they can't even put two sentences together, is that I left school at age 10 and my mother tongue is not even English, so if I can do it, so can you, okay?
As the well known proverb goes: "Necessity is the mother of invention", by an unknown author, and as my wife often says (she is the published author of several books – they can be found on Amazon under Kate Fagalde), "If you can write a post card, you can write a book!".
Here are some things I do to get paid to write a blog …
---
I promote my services on Twitter and LinkedIn for the very least. You can also have yours shared on many other social platforms, and here is a great place to do that: Social Media Promotions
Would you need to inquire about the need for a blogger with present clients, using your own blog as an example? According to Entrepreneur magazine, the answer is yes!
I've often taken over as their primary blogger and now post three times a week. I have started doing that since a couple of years and it proves to be very rewarding.
Several small firms approach me after seeing my blog articles and request that I blog for them as well.
Simply put, you should be able to publish a large number of short, strong blogs posts that are well-linked, well-structured, and well-researched. And, there will never be a shortage of story ideas.
Learn everything you can about the technical aspects of blogging so you can demonstrate that you know what you're doing. I've also used a variety of platforms, including WordPress, Blogger, Movable Type, and others. But to be honest with you, Wealthy Affiliate is where I learned more about blogging for money and it is when I started to really to get paid to write blog posts.
Then pitch high-traffic sites and apply for compensated blogging jobs. Other consumers who seek the services of a professional blogger will find you if you write well. If you can figure out what they need to say and who they're trying to reach, you can extend your list of blogging clients.
Here's a rundown of my blogging activity throughout a typical month …
---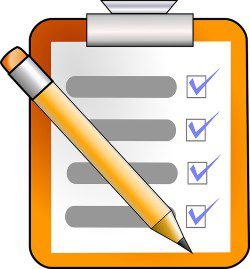 I thought it would be beneficial to provide an outline of what it takes to earn a living as a paid blogger and how to get started as a freelance writer to anyone interested in making money from blog writing fees.
I continue to expand my following to have a better understanding of what makes a successful blog post.
Without revealing how much blogging I do for paid clients in a month and without risking any client's privacy, this is how much blogging I do for paid clients in a month:
Entrepreneur publishes 12 stories per month under my byline.
Under my byline, MoneyWeek publishes roughly 22 pieces per month.
4 ghosted monthly postings for a small-business-finance customer, half with my byline, half without.
Several old blog entries updated in a pleasant blogging format for the same customer, complete with graphics, links, and other enhancements.
4 monthly posts ghosted for a small-business-finance customer
I authored 12 posts every month for a collaboration-software company, mostly as a ghostwriter for their staff.
I contribute money making opportunities articles on Medium.
There is a total of 58 blog postings, which make me about $5,100 total remuneration!
Just glancing at these figures never stops to flabbergast me! How on earth did I succeed to do so much writing? Me who left school (in France) a few months before my 10th birthday, to follow my parents for an English speaking country where there were no schools? Well, there was only two ways to go about it from there:
To learn English
To read books on topics that interested me and would teach me how to make money
Then, when computers came out, and then the Internet, things became easier for me to learn. And later I discovered Wealthy Affiliate, which I highly recommend to anyone wanting to learn how to create a money making blog and sell their skills. There are millions of people who need your services, trust me!
Of course, this rundown does not include the many blog pieces I publish on this blog itself, which adds another handful of new posts per month. To summarize, I have become addicted to researching for information and writing when it comes to blogging these days. I love it and live off it now!
What's next?
---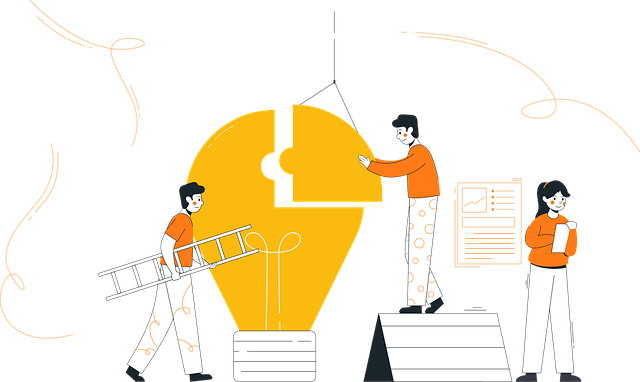 So, my goal in illustrating this is to show that even at fair rates, blogging is a grind. You'll need to create a lot of blogs if you want to generate a lot of money. However, a track record of submitting on a daily basis is undeniably highly beneficial.
Another point I'd want to make is that blogging for $10 each post is not a good idea. There are blogging jobs that pay well enough to support a family. Anytime a company or the media needs to communicate with a certain audience, there's an opportunity. Blogging can assist you in meeting your financial obligations … and then some!
Of course, this isn't the dream method of earning money that so many people looking for, i.e. monetizing their own website and earning six figures on autopilot, which would be more like buying a lottery ticket and pocketing the jackpot, but this is a sure way of earning money (a lot of) long term through blogging.
Simply put, I help media and businesses communicate effectively with their readers and customers. They need me and they pay me!
I take pleasure in writing long features, but I also enjoy having a go at the blog format. It's quick, witty, amusing, and well-connected. That's probably why I've been spending so much time on my blogs recently.
How to Get Paid to Write a Blog – There is BIG Money to be Made Here! reTweet Please #blogging #bloggingtips #MoneyTalks
Click To Tweet
What about you?
---
Okay, I know what you are thinking. Yes I know, because it is exactly what I thought surprisingly not that long ago:
"I hardly know how to write and I don't know what to write about"
Let me give you a hint: just about a year ago, in this very blog, I have written a post which might help you: "Where To Find Ideas To Write About In A Blog"
It's time to surprise yourself and finally make money doing what you love most doing, because no matter what your level is …

Thanks for reading "How to get paid to write a blog"
---

After reading this blog article, a few ideas should start to flash through your mind and encourage you to write and get paid for it.  If you have any tips on the subject we would love to hear from you. And, if you have any questions, please use the box below and I will respond as soon as possible. If you enjoyed this article please share it socially and leave a comment below, I will highly appreciate it!

I am a Premium Member of Wealthy Affiliate, where I have learned how to share my passions. I am inviting you to join my team and learn how to become successful in business and retire early. It is 100% FREE to join, learn and earn! Click the button below and I'll see you on the other side …