Is Paid Social Media Jobs Legit ? Or Is It A Scam ?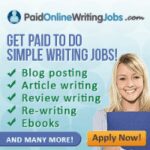 Is Paid Social Media Jobs legit? … Or is it yet another scam? This is what we are going to find out in this complete review.
I am often asked this question at marketing meetings and finally I made a promise to look into this money making program and post a review of what I have found.
If you search the Internet in order to find out if "Paid Social Media Jobs" is a scam, or a legitimate opportunity to invest your time and money into, you will find a huge number of different opinions. So, as you can imagine, it is very difficult to know who has really tested to product, and who is just trying to feel a page of content, not knowing what they are talking about.
Personally, when reviewing a money making opportunity, or any sort of business, it can take me up to a month to gather all the information I need. I question several users. Very often I even join at the top level, or purchase the product for me to use myself.
Whenever possible, I contact the owners to ascertain that  …
there are really people behind the site, and
that there is a support system in place.
Then, I search various social platforms to find some possible comments from people who have some connections with the product under review. Then, after collecting all this information I start writing my review.
So, when going through my review about Paid Social Media Jobs, you can be sure that you will know whether it is legit, or a real scam that must be avoided at all costs.
Well, let's get going then …
What is Social Media Jobs all about?
As it is more and more obvious that Twitter Facebook and YouTube are now the most popular and used social media platforms, and with time, they have become the most important business tools for communication, branding and remaining in contact with prospects as well as with existing clients.
We know that, to build up a business relationship and make a name for yourself, and / or your business, you need to share on social media … often!
It is very much time consuming, so what people and companies do these days, they hire the services of freelancers, like of Fiverr, to post Tweets, reTweet, Share and Follow for them. Which means that some people are getting paid for taking care of these companies' social accounts.
At the speed social media has developed in recent years, it is obvious that it is opening doors to many new jobs around this expansion. It gave birth a totally new an entire new trade.
Here, we are review in details what Paid Social Media Managers is all about and how this opportunity is already helping many stay at home moms, retirees, jobless or disabled people, make a living online, part time or full time. But, before we just jump into it head first …
Is Paid Social Media Jobs legit?
As you are probably a very busy person and might not have the time to read all this report. Below is a table that will help you compare Paid Social Media Jobs with my Number 1 Online Business Opportunity.
This will help you decide right away if this is your cup of tea or not …
If that's enough for you, you might want to click on the button below to …


But if you have a bit of time to spare, I would suggest that you read this review in its entirety.
Paid Social Media Jobs, according to all the reviews and testimonials I have come across demonstrate that many members are quite happy with it. Some claim that they are working on an excellent way of making money from home and are making a living from it.
They also assure that they have fond a nice way of connecting with a lot of great people. Many of them, that it say that it is giving them the opportunity of working from wherever they want and from whenever they are. But, this what any online business opportunity is about, isn't it?
However, what is important to retain here is that many Paid Social Media Jobs reviews indicate the encouraging mention from people who have been running social media management for a while already, that it is all "common sense". Something that just about anyone can work with. That it also gives newbies a sense of self-confidence, as results are almost immediate.
Some regular users social media who seem to know what they are talking about, with or without formal eBusiness and eMarketing training, assure that it is an easy program to work with on your own. All it require is replying to comments, responding to messages and posting promotional announcements on behalf of their clients.
However, I leave these comments for you to prove.
Most of the Paid Social Media Jobs users that I have questioned have been dealing with social media jobs before, as freelancers, remotely, at home, during their spare time, etc.  This program is said to open up a much larger range of opportunities to them.
Okay, let's take a brake now as we still have a lot to cover. In the main time, you might like to …

Thanks, and let's continue with our review about "is paid social media jobs legit" …
Paid Social Media Jobs key features
Considering the rapid development occurring within this relatively new industry, innovative and proactive groups have built around this new social media marketplace which results in providing a lot of part and full time job opportunities that can be operated from home.
Paid Social Media Jobs has been one of the leading ClickBank products from the time it was made available and they claim to be one that is helping thousands of people start a new income stream and career.
Personally, I must disagree with this statement. Indeed, after all the opportunities I have reviewed and joined during my over 15 years of marketing and earning online, one that can definitely, and by far, qualify for such tag, is the ~~> #1 business opportunity <~~ that I have reviewed earlier on this website.
Yes, Paid Social Media Jobs provide quite a complete training as a Social Media Manager, at least enough to get someone with no previous experience to get going, but I wouldn't say that someone who hardly knows what social media is could and could instantly make some money.
Okay, there is an increasing demand for these kinds of activities from all over the world, but the competition is also very fierce, and often dishonest. The Paid Social Media Jobs has a pdf course which they say provides enough guidelines for your training and "will get you working as an expert in social media management.".
Now, this to me is a bit of hype. The reason being that I have been using social media since January 2009 and I know very well that to create ads on social platforms that will convert, requires some learning, testing, and a lot of practice. But, that doesn't mean that Paid Social Media Jobs is a scam. It is definitely legit.
How does it work?
Upon joining the Paid Social Media Jobs program you will automatically qualify to perform certain tasks, for example, to post and respond to comments, upload videos and images, post promotional messages, get more likes and reTweets for your clients, etc. You will begin by performing basic tasks. Then, gradually, you will be allowed to increase your online communications as your marketing skills improve.
The system will show you all the tricks and tips of the trade to make you money and how to be paid immediately. Paid Social Media Jobs gives you "free access to their database" with hundreds of basic social media jobs that are made available for you to choose from.
Additionally, you will be taught how to obtain free products for you to try from the clients you wish to become their Social Media Manager. According to their guidelines, if you closely follow the course, you will be capable of setting up your very own online business and sell your social media skills.
Here are some of the most important tasks you have to take to succeed as a Social Media Manager:
Write your own very attractive resume to grab the attention of prospective clients. Which means a full on CV that must convince them that you are THE one and only one who is capable of managing their social media accounts. This is probably the hardest part of the job.
Sell your expertise. Clearly describe your powerful skills and aptitudes. Convince prospective employers that they need to hire your services.
Gain the confidence of prospective employers and get them to trust you enough to hand over their social media accounts to you.
Learn the legal features of the agreements that you will have to exchange between you and your client.
Understand how to manage the your clients' expectations and how to meet their demands.
Deliver the service as described.
Invoice the services you have provided.
Follow up on your clients in case of late late payments.
Paid Social Media Jobs is made up of 4 modules
Module 1: Understanding Social Media Clients – A 26 minutes video to introduce the kind of clients you are likely to encounter and their possible expectations for their social networks.
Module 2: How to become a good Social Media Manager – Everything you need to be aware of in order to become excellent at what you are doing and how to connect with your clients.
Module 3: A brief introduction to Social Media Management – How to develop your skills and capabilities to manage branding, marketing and communication with your clients.
Module 4: A Full Training Program – You will be made completely aware of the necessity to use social media for business marketing and you will receive up-dates with all of the social platforms and know how to create, manage and work with accounts and your clients.
And finally, you will learn how make your time profitable, you will learn to apply techniques to do more work done in less time.
Here is what a member (Annie Jones) has to say about her experience:


How much does it cost to start?
I have visited several websites promoting this opportunity and I found various prices. Perhaps, they are doing some split tests to figure out what would be the best price.
But it seems that the price that is the most advertise at the time of writing this review is $27 for a lifetime membership. This membership gives access to their platform to download the training and to search their latest database of opportunities. Then, it is up to you to apply for some of the vacancies.
Of course, being a product sold on ClickBank, you automatically benefit from a 60 day satisfaction guarantee. Under such condition, it may be worth giving it a try, as if during those 60 days you are not totally happy with your purchase for whatever reason, you can simply ask for your money back and no questions will be asked.
Personally, I can't say that Paid Social Media Jobs is a scam. The transaction being 100% secure with a ClickBank guarantee, there is no risk. All your information and data is kept safely and confidentially by ClickBank. But …
My honest opinion:
The first  thing to consider when looking for a money marking opportunity is how competitive it is, and Paid Social Media Jobs is highly competitive in the jobs marketplace.
Why?
Because social media management is a skill that just about anyone has already more or less, or can acquire with practice. Therefore, learning how to do it professionally is relatively easy for anyone. So, if that is something you would like to do to earn some money from home, just be aware that Paid Social Media Jobs is extremely competitive. I would hardly recommend it to people with very little social media experience.
On the other hand, if you are looking for a money making opportunity that you can run from home, and during your spare time, I can highly recommend my Number 1 Online Business Opportunity, no problem there. You can learn how to find your own niche with very low competition, and make loads of money with it.
All is there for you to succeed, starting with a real training and live support 24/7. And, all of that is FREE!
And you know what? When joining Wealthy Affiliate, you will be placed directly in my team of already very successful Internet Marketer and will benefit from (on top of everything else) my personal one-on-one mentoring. So, why hesitate any further. Click on the banner below and let's get started …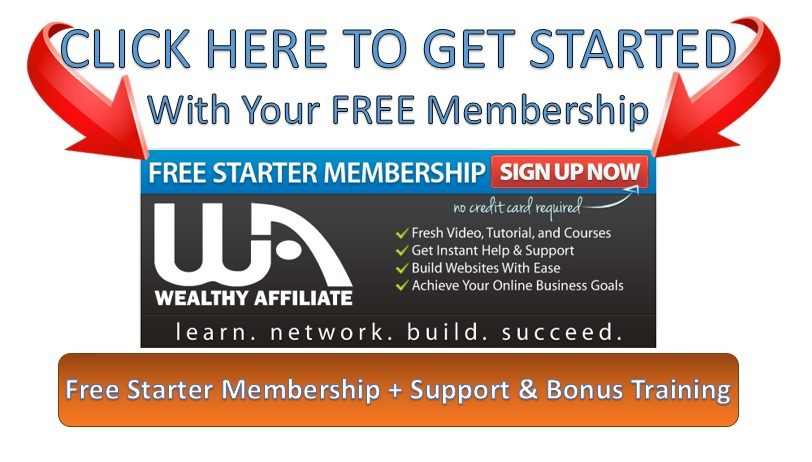 Conclusion
---
Is Paid Social Media Jobs legit, or is it a scam?
I shouldn't think so!
Should you give it a try? Yes, you could, but make sure that you understand that you are going against an extremely fierce competition.
Should you invest your time and money in this program?
To be honest with you, I personally wouldn't, unless you feel that your social media marketing skill are strong enough to stand out of the competition. If I were on the market for a money making opportunity long term, and had a choice, I would definitely go for the Wealthy Affiliate program.
With Wealthy Affiliate, you can start for free, and you can earn as you earn. Later, you can decide if you want to make it your full time income stream and upgrade to a Premium Member.
The training is 100% free! It contains hundreds of comprehensive lessons. It is designed with the newbie as well as the advanced internet marketer, and even the super affiliate marketer in mind.
There are weekly live webinars (really live), which are recorded to cater for those of a different time zone, who cannot attend the live sessions. They can always watch the recordings on their own time and as often as they want.
At Wealthy Affiliate, even the free membership contains 2 free domain names and hosting, a large number of WordPress themes, etc.. The member's back office is complete with reports and charts to help you track your progress, and improve on it.
And, one thing that you should keep in mind, is that if you decide to join Wealthy Affiliate, I will be available 24/7 to help you. Plus, you will have access to my private and FREE coaching.
So, what are you waiting for? You now know enough and want to start your free account immediately? No problem, it only takes a few minutes. Just click on the button below and let's get started …
Thanks for reading
---
I hope that you enjoyed reading my "is Paid Social Media Jobs legit" review. If you have any other tips in this particular field, my readers and myself would like to hear from you. And, should you have any problems, please make use of the comments box below. I will respond typically within 24 to 48 hours. If you enjoyed reading this article please share it socially and post your appreciation in the comments area below, I will highly appreciate it!
I am a Premium Member at Wealthy Affiliate, where I learned how to share my passions and successes. You are most welcome to join my team and learn how to become successful in business and retire early. I will personally mentor you for FREE. It is 100% FREE to join, learn and earn! Click the button below and I'll see you on the other side.
Easy to Retire – Copyright © since 2017 to date!