How to Advertise a Small Business on Facebook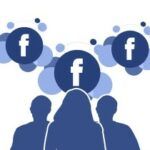 As of the third quarter of 2021, Facebook has approximately 2.91 billion monthly active users. A Facebook "active" user is one who has logged in at least 30 times in the previous 30 days. With such figures in mind, Facebook is definitely the place to advertise your small business.
Social media was not heard of until the development of Facebook. And now, all you can see are the multiple social media platforms, being used for a number of purposes throughout the world. Whether, to be used for spending your spare time on it or to do business, these platforms have been very viable for many reasons; and people look to use them as frequently as they can; either, to help their business grow or, use it as a getaway in free time.  
People are looking more towards the online business giants and how they have grown their business in the past few years. Digital media has evolved very much now; and one of the most frequently used and most accessed media is social media. Here you have many people that you know and many that you don't personally know; but can interact with them with your daily posts.
One of the most important aspects of social media in recent times is the business promotion through these platforms; so that you can reach a wider audience in a short period. Facebook in particular has been at the forefront of digital marketing through social media. Facebook allows you to promote your small business through multiple methods either by paying or without any payment, for free.
Why is it Important to Advertise Your Business on Facebook?
You can still use Facebook to promote your business very effectively without even paying a dime. But you will need proper guidance and find out exactly what are the ways to help promote your small business.
Here, we will discuss some of the ways to help you get your business to a wider audience. That being said, let's jump right into it. Following are some of the ways to get your product or business to reach a whole lot of people.
1 – Create a Facebook Page for Your Business
---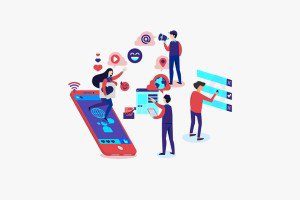 The first thing you will need is a business page, and what better than the Facebook business page. For that, you will need to go to the Facebook signup page and signup for your account on Facebook; and make a page for your business. You will need to select an engaging name so that the name can attract the audience just by reading it and it should relate to your business.
You can create a business page without doing anything else; but to make it more engaging you will need to make your page look more engaging. The following steps will help in that case:
Uploading a profile picture, whether a logo or not will not affect the page; but a professional logo always looks more appealing.
Complete your information on your page.
Make the first post on your page regarding your business.
Add photos to your page to make it more alive.
And then gain followers. To do that you have to promote your page. We will discuss exactly how can you promote your page to gain followers.
2 – Make Regular Posts on Your Page
---
To make your page look alive to the audience and for them to feel the page is serious about business and are looking forward to engaging with their followers, you need to post regularly on your page; and write engaging posts and post pictures according to your business. This will help the page to grow and people to believe in your business and your dedication towards it.
Now, when I say post regularly, I mean once per day at least. Because you should look engaged and not rushed. Facebook has so many features that allow you to engage with your followers differently and effectively. You need to post regularly to see the engagement of your followers on your posts. That will certainly help you evolve post by post.
You can also take advantage of Facebook Insights which allow you to see the engagement of your followers on your posts.
3 – Keep Engaging With Followers
---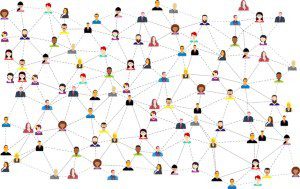 Now, you need to understand that, by just posting on Facebook, you will not reach your goals. As a social media platform, you need to make things interesting and engage with followers on your posts. You need to see what the customer or follower wants by organizing polls and getting your valuable opinion about your product or service.
If you keep the quality maintained in your posts, the followers will remain with you and help you grow automatically.
4 – Make it for Fans
---
This means you should provide your fans with special discounts and promotions. This will allow them to promote you by tagging your page on their posts. This automatically helps you find a wider audience and helps you grow in the process. This will engage friends of followers to interact with your page and business content.
5 – Facebook Ads
---
Other than free promotions, you can always opt for Facebook ads; and help your page and business to grow by paying some amount according to your need and interest in Facebook ads. In this way, Facebook will automatically advertise your business on multiple pages and on videos. This way, your business will reach a wider audience with that.
6 – Facebook for Mobile or Facebook on the Computer?
---
Are you using smartphones for social media and business growth and not getting the most out of Facebook for mobile? You should promote your page on a laptop that allows more options; as well as easy-to-use options and you can easily create a page, post on it, and reach a wider audience with easy interaction. And if you are not sure which computer or laptop will best suit you, you should visit this website, (https://laptopswiki.com/) to help you get the best-suited laptop for business.
By using a laptop for Facebook business, you will have all the available options on Facebook that allow you to promote your business and make your page to help you grow as a businessman as well.
7 – Add Variety to Your Posts
---
Make posts more engaging and alive, by not just writing about your service or product or business but also adding photos, videos, articles, gifs, etc.
You should ask your audience about your page more often or maybe after every post, about your business and page to help you grow more.
And as discussed before, you should give discounts and promotions to engage more customers in your posts.
8 – Using Facebook Groups and Tools to Promote Your Business Page for Free
---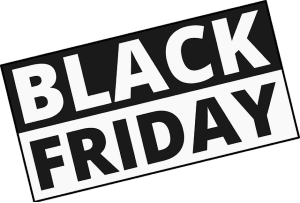 Another most important thing about using Facebook to advertise your business growth and promotion is that you are not bound to one option to do work and tasks, but instead, you have multiple features and tools to get your business to where you want it to be. Features like Facebook stories, Facebook live, help the page owner to interact with the customers differently and not only in conventional but in a more advanced way. These tools and features will be best suited while you use Facebook on a laptop.
Another important thing to notice here is that Facebook groups are another way of interacting with followers and gaining new followers and promoting your small business or page. Facebook groups have different types. Some are private and some are open for all. You can also create your group with the audience best suited for that group. For example, making a gaming group for certain game enthusiasts, and some making sports fan groups to celebrate their team and discuss between them the goods or bad.
So, if you can reach such types of groups then you can reach quite an audience for your business page.
All this depends on what type of business you run and what type of business page you make on Facebook and how you run that group.
Some of the other things you can do are:
Create your group and try to add your friends and then in return, they will also add their friends and then you can reach friends of friends. This will allow you to grow as a brand.
Next try to schedule events and promotions or even discount dates so that, the audience or followers remain intrigued by the brand and the page.
Regularly check your posts and remember to respond to the posts and reply to the customer queries on time to build a good customer-brand relationship. This in turn builds a solid mindset of customers towards your brand and will allow your page to be shared with a larger audience as well.
You also need to create and post stories on regular basis on Facebook to all followers to have a sneak peek of what is about to come to keep them fascinated about the upcoming product or offer.
Building a community always helps reach a wider audience. To do that, you need to make your page interesting and post engaging stuff, other than just conventional posts and build a business-related Facebook group to allow you to engage with the community more.
That is how you can advertise your small business on Facebook and help reach a large group of people. Having more followers on your business page will allow your business to grow more and have more customers.
How to Advertise a Small Business on Facebook – A Free Tutorial to Help You Beat the Competition #facebookads #socialmediamarketing RT please!
Click To Tweet

This article was provided by Moatsim …
Moatsim is a tech content writer. Writing is his passion and loves writing about products reviews & tech with in-depth research! – He contributed "How to Advertise a Small Business on Facebook".
---
If you are a blogger and wish to contribute to this website in order to gain high quality back-links to your website, you are welcome to visit my "Write for Us" page for details.
What about taking this opportunity to turn your passions into some well paid home business? Surprise yourself and earn money doing what you always wanted to do. For marketer of all levels …


Hopefully you enjoyed reading this tutorial, and a few ideas may be germinating into your head and motivate you to start writing to earn a lot for it.  So, if you enjoyed this article please share it socially and leave a comment below, I will highly appreciate it!
I am a Premium Member of Wealthy Affiliate, where I have learned how to share my passions. I am inviting you to join my team and learn how to become successful in business and retire early. It is 100% FREE to join, learn and earn! Click the button below and I'll see you on the other side …