How To Write A Blog For Money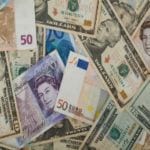 Want to know how to write a blog for money? Well, I have good and bad news for you. I don't want to frighten you off, but I will start with the bad news first:
The bad news is that it requires some work. To write a blog is the easy bit, but the money isn't going to poor in overnight.
The good news is that it can be done by following a some proven methods. And this is what we are going to talk about in this report.
Making money with a blog is a wish for many people. But why many do not succeed? Usually it is because they don't know how. They have no-one to show them how, or, they have not found the method that will honestly teach them, with nothing to buy in exchange of a few tips.
Below, I will be showing you how to write and make money with a blog. By following this tutorial and suggestions to improve on your skills, you will be able to make a living from your blog … just like I do!
And, towards the end of this article, I am listing some most useful links to extra information.
So, if you are ready, let's get started …
How to write a blog for money
Summary of the article:
1 – Create a niche blog
1.1 – Advertisement
2 – Create active and passive income to earn money with a blog
2.1 – Active income
2.2 – Passive income
3 – Affiliate Marketing
4 – Conclusion
1 – Create a niche blog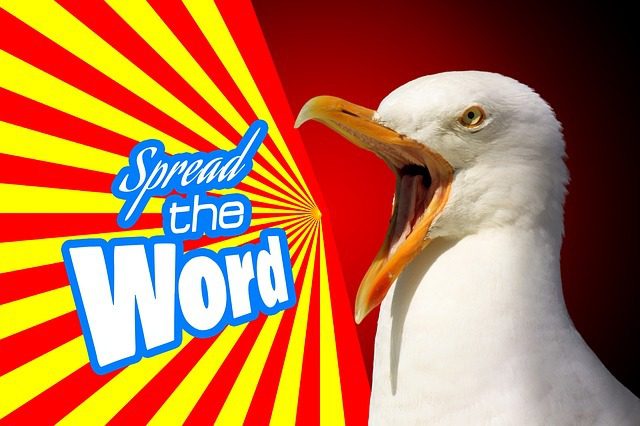 This is the only way to attract qualified visitors. The kind of visitors that are really interested in what you have to say and sell. These people will be coming to your blog because they know upfront that you have what they are looking for that will solve their problem.
And that will make all the difference with a classic blog. In fact, the first mistake many make when creating a blog is to cast their net as wide as possible (I myself made this mistake at the beginning).
Indeed, their goal is to have the most audience possible. For this, they expand the categories of their blog to gain a lot of visitors. This is a big mistake since it does not allow them to have a qualified and committed audience.
If a visitor notices that your blog only talks about a single subject, and that this topic interests him or her, they will want to come back to your blog to discover your content and stay informed about the latest topics (via a newsletter for example).
If on the other hand your blog concerns a very vast subject, they will not feel concerned and will leave your blog after having read (if you are lucky) the only article that interested them. Creating a niche blog is therefore the first essential stepping stone to making money with a blog.
1.1 – Advertisement
Okay, you will tell me: "with a blog without a specific theme, you can have a larger audience. Therefore, one can earn money by advertising and thus earn more money".
But I would say: "do not advertise to make money with a blog". Does that surprise you?
This will save you a insignificant amount of work that you will have to provide. Some live on advertising, but these are blogs that already have a very large audience, it is very difficult to reach these levels of audience.
To give you an idea, there is a rule of thumb with advertising, it usually runs around $1 per 1,000 views in terms of profitability. It takes 2 million views per month (not including ad blockers) to have $2,000.
Therefore, it is a very bad calculation to reason in this way and it is better to be very specialized to earn money with his blog as I will explain below.
2 – Create active and passive income to earn money with a blog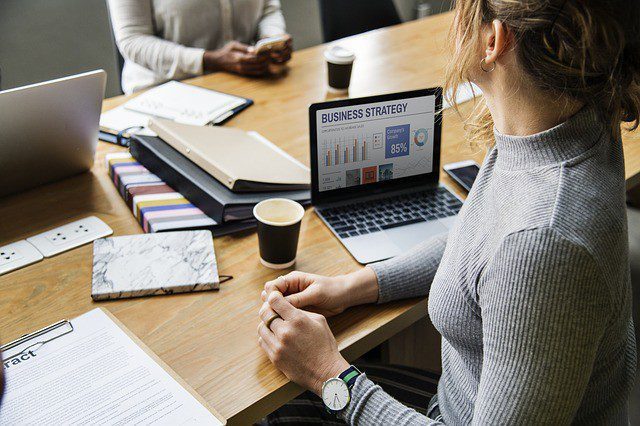 When you are going to write your blog, you will have to determine your strategy wisely in order to be able to make money with this blog.
One of the first questions you will have to ask yourself is whether you want to get active income or passive income (or both)?
2.1 – Active income

Without a doubt, on the Internet both are possible and within your reach. To give you an example of earning money with your blog and create an active income, is to write sponsored articles.
In other words, if a brand is interested in the content you publish, they may like to promote one of their products within one of your blog posts, in exchange for a sum of money. This can results in large sums of money. I know of some freelancers who charge up to $25,000 for each product placement.
But before you get too excited, to reach such large amounts, you will have to launch a blog that will interest a large audience around it.
The difference between active income and passive income is that for active income you will have to offer services.
For example, you are offered to make money with a sponsored article. You will have to create the content, and publish it. It is therefore your time that you spend to study the brand and not for your blog (to promote it, create other articles …). Moreover this income is a once off, in other words the client pays for one article only.
2.2 – Passive income

The difference with a passive income is that it allows you to generate income even if you do not do much on your blog. So this is a great way to make money with a blog.
Let me give you an example: you create a product that you will sell on your blog. This is a digital product, once it is created you no longer have to recreate it. For example, you write an e-book and put it on sale on your blog. You can sell it to infinity. This is the main advantage of digital products.
Here below, is a list of some of the main ways to make money with your blog. As you can see, it is not necessary to create and own your own product and sell it on your blog to make money. It is much easier and less time consuming to promote other peoples' products and services on your blog to make money, like I have been doing for years. Here are a few:
Google AdSense
Sell ​​your advertising spaces
Write sponsored articles
Create a premium member area
Create a training program
Sell ​​an e-book (not necessarily your own)
But everything depends on the purpose of your blog. Maybe you just want to make an extra income without necessarily living off it? Or, you definitely want to replace your 9 to 5 and horrible boss. All you have to do is to adapt the strategy according to the return on investment that we want.
3 – Affiliate Marketing

As I said in the previous section, the best and easiest way to make money with a blog is to sell other peoples' products. We call this "Affiliate Marketing".
Indeed, once you have found the kind of product you wish to promote, you can write a blog and make money out of it. Even better: you can select an unlimited number of products or services that you would like to talk about, and create as many blogs as you like to promote them and make some money out of them. The sky is the limit!
So it is a huge advantage compared to a product that you have created yourself. You do not have to create many products to make a living. Some products or services can become outdated, with affiliate marketing, it is not your problem, you can change supplier in an instant, and you do not have to adapt to the requirements of each customer as for the creation of a sponsored article.
But for that, you need to follow a proper training. One that is a bit more elaborated than this guide I have written here for you. So, if you are interested in learning more about affiliate marketing, and earn a full time income, from home, like I have been doing for years, I invite you to check on my #1 recommended money making opportunity.
4 – Conclusion

One thing that most newbies think is that to write more than one blog is a good way to make money. In their mind if one blog can earn $100, and another one $400, and then another one $200, why not continue creating more and more blogs?
This, might have been correct some years back, but search engines have become more difficult to satisfy nowadays. You have more chances of making some good money with one single niche blog than with a multitude of lower quality blogs that obviously have been created solely for the purpose of earning some money.
So, my advice is write one blog on a topic that you know very well, and then, and only then, you should start a second one, and a third one, and so on …
Your niche might be about anything very simple. Such as cooking, baking, travelling, your village, marketing, retiring wealthy, cat feeding, etc.
And if you want to learn more about making money online I invite you to join me for a free Internet Marketing training and mentoring by clicking on the button below:

So, that's all for today …
Thanks for reading
---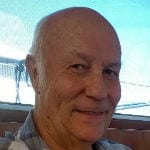 Now you know a bit more about how to write a blog for money. If you have any other tips in this particular field, my readers and myself would like to hear from you. Should you have any problems and would like to find a solution, please make use of the box below. I normally respond within 24 to 48 hours. If you enjoyed reading this article please share it socially. Also post your appreciation in the comments area below, I will highly appreciate it!
I am a Premium Member at Wealthy Affiliate, where I learned how to share my passions and successes. You are most welcome to join my team and learn how to become successful in business and retire early. I will personally mentor you for FREE. It is 100% FREE to join, learn and earn! So, click the button below and I'll see you on the other side.