What Is The WordPress Gutenberg Editor About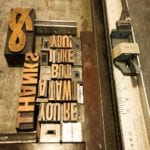 At the request of many of my readers, I have analyzed the new WordPress Gutenberg editor in depth. So here is my review and suggestions. Hope it helps, and if you have any questions, please feel free to ask in the comments section below this article. Enjoy …
Surely you have already heard about the "Project Gutenberg" that the WordPress community has been communicating to us for some time. 
Gutenberg is the future of the WordPress Visual Editor. Many of us thought that it was time for it to change. If you are a WordPress user, you must be conscious of what arrives. 
It will give you new sensations, very interesting, unique and very cool to write your articles. But, for the moment, everything is not all that perfect.
Like most new applications on the Internet, it needs some ironing at the beginning. For WordPress, it is no different, they depend on their users to give some feedback in order to clear up the bugs and improve their users' experience.
The WordPress Gutenberg Editor …
---
I have upgraded to the new WordPress Gutenberg Editor, the minute it was available. Many colleagues told me that it was a big mistake. I didn't know that one could still use the classic editor. I could have of course returned to the old version, but I was there, and knowing that anyway, one day or the other, there will no choice, as the Gutenberg editor will it and nothing else.
At first I thought, OMG, what have I done! It was really difficult for me to find my way around. But as WordPress was ironing the glitches, I found it more and more pleasant to use, and finally, much easier. Now, I would never return to the classic version for anything in the world.
Right now, I do not know what brought here. You may already be using the new WordPress Gutenberg editor, or you are planning to do but need to know more about it. Whatever the reason, this review is for you and I trust you will find it useful. So, let's get started …
Matt Mullenweg announced, in the last WordCamp, that he wanted WordPress to have a new approach when writing. The objective? …That adding content to our WordPress is something very simple and intuitive. 
Is there is a problem with that?
---
For some developers, yes. For me, of course not. I'm going to explain what Gutenberg is. I will talk about the pros and cons. How to install it, test it and a final reflection.
Now, let's take a look at this famous new WordPress editor. Let's see where it comes from, and what you can do with this revolutionary WordPress Gutenberg editor.
What is WordPress Gutenberg?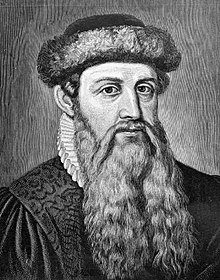 WordPress Gutenberg is a new version of WordPress that is in beta and was ready to go out in 2018. That name has been used as a tribute to Johannes Gutenberg , who invented the press with the mobile type more than 500 years ago, and assumed a before and a later in the transmission of knowledge. 
Without a doubt it is a declaration of intentions: simplify to create more and easier. 
Bravo! The final goal is that writing a blog post is now much easier to manage. It is a major change summarized in one sentence: "what you see is what you have." There is no more.
WordPress introduces the construction concept by «Blocks». No doubt this is like a small earthquake. That's why I'm going to also show you the effects that the developers see and the future compatibilities, or in the worst cases, the incompatibilities.
But how will Gutenberg affect the WordPress ecosystem?  If you feel like it, you can comment, leave your observations and ideas in the comments' block at the end of this page.
And if you want to learn more on this topic or on anything in regards to Internet Marketing, just click on the banner below …

Okay, let's come back to our subject matter …
Content creation with WordPress Gutenberg
---
From everything I have seen so far, without a doubt, the main inspiration is to drastically improve the experience of end users with the creation of WordPress content. The post editor that has us used WordPress till now has been frankly outdated.
I have to be honest with you. At first I was quite skeptical about Gutenberg. But after so many tests, I must admit, writing blog posts is now a real pleasure. In fact, you just can't believe that it was not invented long before.
It is very intuitive and easy to use
You can easily and quickly insert a text, a header or an image. It is really easy. There is hardly any distraction, since what we see on the screen is basically only what we are doing. That is very good.
You must try it for yourself. It is available on wordpress.org, and it is better to install it on a test site. How? It is very simple:
You can download the latest version of Gutenberg by looking for it in your WordPress Plugins panel and «Add new». Once again, I recommend that you install it on a test site, do not go rolling it because it can cause glitches to an actual website, which could be quite difficult to repair. Remember that it is Beta.
New technology in Gutenberg
Gutenberg is has a full-screen for the post editing area. Can it be extended to other sections of the web creation? For me, without a doubt.
Logically, if you help users in their text editing experience, a better SEO, better positioning, and better search results, they have to love it.
Pros of WordPress Gutenberg
---
So I think it is necessary that before anything, I leave you some positive observations I have experienced with the new Gutenberg WordPress editor:
1 – It is very flexible. Very much so!
2 – Intuitive. For publishers who prefer the most current style editing experience, they are likely to love the WordPress editor Gutenberg.
3 – Usability 100%.
4 – No distractions at the time of writing. Gutenberg offers you more space on the screen.
5 – The blocks are fun to use. You learn in 1 minute.
6 – It works very well on the mobile. Do you need to do a quick edit on your phone while on the street? No problem. Until now it was a pain just to login.
7 – The implementation for the insertion of the media files is very well executed.
8 – An API has recently been added to convert Word or our Google Docs into native WordPress blocks. This is incredible.
Cons of WordPress Gutenberg
---
And here are some drawbacks I found in the current Gutenberg editor. Remember, it is still in the testing phase, so many of these issues will probably disappear, or not, who knows:
1 – You have to click to align the blocks in the content areas, and sometimes it gives problems depending on the theme you use.
2 – Gutenberg is considering changing the Meta boxes. This will cause many plugins to stop working from the second one.
3 – The use of the inserted or embedded content seems messy to me.
4 – You must include a basic style sheet to control the design, since there are a lot of developers out there that you have to guide them.
5 – How will it be implemented when you have a lot of plugins? Will all appear in the insert menu? Will there be many blocks? It can be chaos.
It was a headache for me at the beginning. As I said earlier on, I first regretted switching over to the new WordPress Gutenberg editor as soon as it was available, but now I'm glad I did.
And don't be afraid to jump in as well, as by the time you are reading this blog post, most negative points listed above will most likely have been fixed.
I believe that everything should be extended to the standardization between platforms. A faster writing experience. Why not do simple things? Gee, it's still hard to sell that (if Steve Jobs raised his head).
How to install Gutenberg
---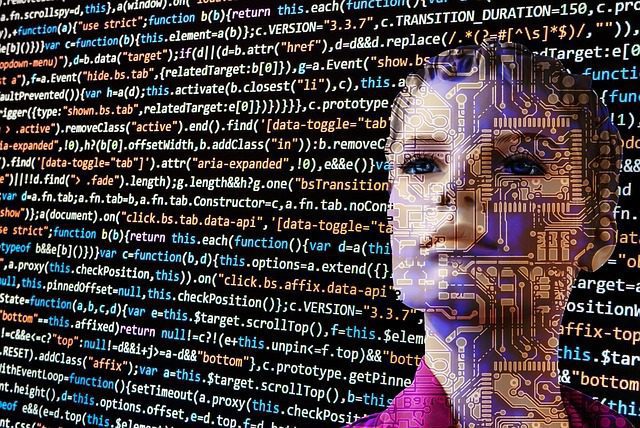 Let's get into the center of the action. It's so simple. It's like installing a normal plugin. They do not replace the WordPress editor by default, which is a good thing in my opinion.
It's great that during the testing phase you can change from one to another. As of the latest version, it is now also supported on the pages.
In your WordPress toolbar (on the left) you have a shortcut. Now, look, you can see that the editor is absolutely different. It's like a Page Builder which makes real sense, intuitive and direct.
Personally I think it opens thousands of opportunities to users. WordPress Gutenberg is focused on publications as the final goal. Therefore, Gutenberg is expected to be a good change, friends!  
It really focuses on "writing" and is trying to create an environment that does not distract you, so that you will offer "everything" to your readers at a glance. They want to lead (obviously) the path, the change towards a magnificent User Experience (UX) when it comes to writing articles.
How to use the new WordPress Blocks Gutenberg
---
Dragging and dropping the images
It continues with simplicity in mind. Now you can drag and drop images directly into the image block. This is very similar like when you do it to add new media in your library. 
At the moment it has not given us any failure and it works the same. The bright thing about this is that you could move it wherever you want.
Yes folks, now everything moves. Forget about the small window where I used to write articles for this blog only a few months ago. Now everything moves around your screen and you place it wherever you want. It's about adding and removing. Move and adjust.
And look how good it is because it gives us an option to insert our own CSS styles, which offers good compatibility with developers.
Adding appointments with Gutenberg
On the other hand, we already know that we have been using quotation marks to enter citations. Well, forget it. Now they have a new section to create them: «Appointment block».
With the WordPress Gutenberg editor, you can add two different types of citations at the moment, as below …
They also let you add the author of the appointment. I hope they let you do something else soon, because at the moment it is not much more customizable.
Add a Button with WordPress Gutenberg
This is an important novelty. You can easily insert a button or a Call to Action, which until now as you did not use a third-party plugin was not possible. 
This facilitates, a lot, the freedom to generate links by the authors to other pages or internal links and significantly improve the Link Juice of their blogs …
The Block Tables
Tables are an essential content when structuring content. For Google they are essential in indexing content. 
I think WordPress Gutenberg is on the right track for how they have focused it.
Let's see if it will soon be possible that we can stop using third-party plugins that slow down our websites or embed HTML codes.
Here they are constantly making changes, so do not despair if you do not find what you are looking for yet.
The Reusable Blocks
This is a great option that we can create in the Gutenberg editor. It makes our life a lot easier when adding other blocks that we are constantly using. It's very good.
Title
Let's continue with this amazing application. It is only my opinion, but it reminds me a lot of how to compose the Newsletters that Mailchimp uses. I think there was some inspiration there (if they copied it even more, nothing would happen.) What do you think? You can add your titles, change the font size, color …
Embedding options … and not only videos!
This is really the cherry on the cake to me. It was about time to make it easier to embed videos in an article, and it's done folks!
WordPress Gutenberg makes the integration of multimedia content very simple. No matter what platform you want to embed, it works perfectly: YouTube, Soundcloud, and Vimeo … what more do you want?
The Gutenberg text editor
While users and editors are happy, many of the plugin authors are on their nerves. Especially TinyMCE, as they will have to reimagine how they can integrate their plugin in this new interface.

The integration of Gutenberg with the rest
The point is that Gutenberg is written from top to bottom with JavaScript. The question is: how is Gutenberg going to integrate with the work that all developers of plugins, widgets and others have done?
Hopefully the Gutenberg developers will make sure that integrating new blocks is as relatively simple as integrating new short codes.  
In the WordPress editor Gutenberg you can click on «Settings» to remove the right sidebar. To switch between the visual editor mode and the text editor (code), there is now a drop-down list at the top left. You will also notice that there are now HTML comments at the beginning and end of each block.
This allows you to create the blocks directly from the text editor mode. However, it also adds a lot more clutter than is probably used if you're editing in this mode. It is not cool to write like that, but you know that you are able change the view.
Best of all, that's what it's about, there are options to easily move each block up or down with the arrows, delete it or go to the block configuration (little wheel). Simple, simple and useful.
It reacts super-fast. You can use Ctrl + Z too. It is perfect.
WordPress Gutenberg on the mobile
I was also surprised at how well it worked using it on a mobile. If you need to insert a quick image or add a paragraph before posting an article on your mobile, it seems that Gutenberg is going to make this very easy.
It was time. It is now clear to where we are going. Although it had arrived a bit late. We are in a world with more mobile than people, and speaking of Google, you already know the importance that it is giving to mobile usability.
What's up with TinyMCE?
According to what we have talked about at the beginning, you will notice that the toolbar TinyMCE, which we used to see for years, no longer exists in the new WordPress Gutenberg. Now it's replaced by a superior drop-down menu which you can see if you click on the "Insert" button.
Well, it seems that Gutenberg is trying to get away from this dependence on TinyMCE. There is a lot of controversy with this, and a lot of discussion about what incompatibilities it will offer. I'll update it.
Gutenberg and the creators of plugins
In general terms, the authors of plugins are optimistic, as we saw with the creator of Yoast. They are convinced of the facilities that the Insert command will offer them.
However, there are others who maintain a concern. If compatibility fails, will that be an absolute failure of Gutenberg? No doubt it could be the worst news for WordPress.
Conclusion
---
In general, I am very impressed with the new WordPress editor Gutenberg.  It is definitely something very good for all WordPress lovers. I encourage you to try it, right now, on a test site.
It presents a unique opportunity to help build the dream text editor. I encourage you to collaborate with the WordPress community. We can have the same experience as in the other favorite programs, but this time in our preferred CMS. It's enough to be happy, isn't it?
In addition, either by ourselves, or by how you help your customers to manage your blog or website, is an exponential change.
That is also positive, since very few will back down with something so simple to use. In addition, Yoast SEO is already running at full capacity. They have created a mega screen with suggestions for your writing and SEO. 
Everything is advantages! Have you tried Gutenberg? If so, I'd love to hear your thoughts, both good and bad.

And if you wish to learn more about how to make money online, just click on the banner below …

Thanks for reading
---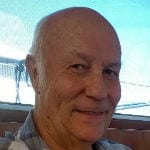 If you enjoyed reading this blog post and you have not done so yet, I hope that you will start using the new WordPress Gutenberg editor.
Should you have some suggestions to share regarding this particular post, it would certainly be a pleasure to hear from you. Also, if you have some questions, please use the comments' area below. You will typically receive an within the following 48 hours.
If you liked this article, please do share it socially and share a comment with us here below, I will be very grateful!
As a Premium Member at Wealthy Affiliate, I learned how to share my passions with the world. You are very welcome to become part of my team of very successful netpreneurs and to become a successful business owner and to live your laptop life. I will be your personal mentor for FREE. It is 100% FREE to join, learn and earn! Click the button below and let's …