1st Time Car Buyer? – Here Are 8 Useful Steps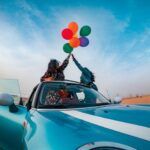 Being a 1st time car buyer is always an exciting undertaking. In fact, it can be one of your happiest moments in life. But it can also be daunting. There are many aspects to consider, and it can be difficult to know where to start.
And without the necessary knowledge or adequate planning, you might end up buying a car that doesn't suit your needs. To help you make the right choice and what to do and not to do I have compiled this simple and useful guide …
Here Are Eight Useful Steps to Help You Become a 1st Time Car Buyer …
Let's explore some tips to help guide you through the process:
Consider Different Financing Options
---
When you're ready to buy a car, there are a number of different financing options available to you. The easiest way to finance a car is to use one of the many car loan providers available online. You can also get a loan from a bank or credit union.
It's important to research all of your options before making a decision; so that you can find the best deal for you. Get multiple preapprovals so you can select the loan provider that gives you the best interest rates.
The preapproval is a soft check on your credit score. So keep in mind that it will not affect your credit score.
Do Your Research
---
Before you rush into buying a car, make sure you have a clear picture of what you are after. Start by researching the different types of cars available on the market; and figure out which one would best suit your needs.
Then, do your research on the different makes and models to figure out what's available and which ones fit your budget.
Compare Different Dealerships
---
Different car dealerships offer different car models, and their prices are also different. Before making your decision on which dealership to visit, make sure you compare their prices online and read reviews.
If you can decide which dealership offers the most competitive prices, you can visit them and pick a car that fits you. Not only will you be able to test drive a variety of models, but you'll also speak with a salesperson who can help guide you in the right direction.
As a 1st Time Car Buyer? … Talk to Family and Friends
---
Once you have a clear picture or idea of what you're looking for, it's time to start talking to family and friends about their car buying experiences. Ask them which model they would recommend; whether they've had any problems with that particular car model; or anything related to the topic. Such information will help you get a better idea of what you should be looking for when shopping for a car.
Rule Out the Cars That Don't Fit Your Needs
---
If you can't decide whether or not a certain car is right for you; it's always best to rule it out. There are a lot of great car brands on the market, but if a particular model doesn't fit your needs, then it is best to skip it altogether. If you do this, you will avoid wasting your time and money on something that's not going to work well for you.
Be Realistic About Your Budget
---
When it comes to car shopping, it's important to be realistic about your budget. There are a lot of great cars available on the market, but some of them can be quite expensive. Therefore, it is important to establish what you are comfortable spending and then stick to that budget when looking for a new car.
This way, you won't overspend or feel like you can't afford something because it's too expensive.
Don't Be Afraid to Test Drive Cars
---
Another way to determine whether or not a particular car is right for you is to test drive it. Test driving will help you get a feel for how the car handles, how comfortable it is, and whether or not you like its look.
By test-driving cars, you'll be able to find the perfect car for your needs without spending a lot of money on unnecessary features.
Being a 1st Time Car Buyer – Don't Be Afraid to Negotiate!
---
In order to land the best deal on a new car, don't be afraid to negotiate and get a lower price than what's advertised. Sometimes dealerships will give away discounts if you are willing to negotiate, which could help you save a lot of money on your new car.
Conclusion:
Buying your first car can be overwhelming, but with the above tips, you will be on your way to purchasing a great car that you'll enjoy for years to come. Understanding the basics of car buying will also help you get a good deal.
1st Time Car Buyer? – Here Are 8 Useful Steps That Will Help You To Smoothly Make The Right Choice …
Click To Tweet
About the Author of "1st Time Car Buyer? – Here Are 8 Useful Steps" …
---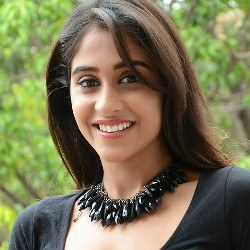 Regina Thomas's name may be familiar to you. She is a native of Southern California, having grown up in the area herself. She loves being a freelance writer and cooks for her family when she gets the time.
Regina is happiest when she's among her loved ones, whether they're nearby or not. She also enjoys reading and listening to music. Sadie, her Golden Retriever, is also a beloved member of the family. She also enjoys discovering new places and relishing the experience.
A couple of her accomplishments:
If you wish to submit an article to be published on this blog, please follow the instructions on ~~> "Write for Us".
Sponsored Ads:

If you would like to have a banner on this site, please email me at: yourbiztips@gmail.com