The Best Free Themes of WordPress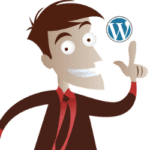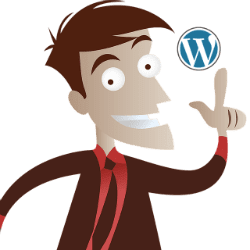 I am sure that you will agree with me that to find a free theme that will suit best your niche and its purpose among the thousands of themes offered by WordPress can be difficult and tedious.
In other words, choosing a WordPress theme closely resembles the choice of a web host for your site. You are certainly part of the people who want to take their time and consider the needs of your site before choosing your WordPress theme.
However, WordPress has a wide choice in terms of free themes, both on the directory of WordPress themes and on third party sites. Unfortunately, it will be impossible to give you an overview of all free WordPress themes available to enhance your site. Indeed, there are so far thousands of different themes.
What to look for on your free WordPress theme?
The best place to start your search is to go to the WordPress Themes Directory. In short, a theme is a series of files to define the way your website will appear. The theme will include the components of your site such as content and your extensions.
The WordPress directory allows you to find themes adapted to many websites, whether it is an online store or a showcase site, you will certainly find a graphic charter to meet your needs. Some themes are free as those that will be proposed below, while others are said "Premium" (containing more advanced features but paid).
When choosing your theme, it is essential to check its main characteristics and functionalities, reviews and user evaluations of the theme in question. It is also advisable to check if updates are frequent and if the theme has a good support system in place.
Before we get started, you might like to share this tutorial with your Twitter followers. To do that, just click on the box below …
The 30 Best Free WordPress Themes Especially Selected for You ...
Click To Tweet
What are the 30 best free WordPress themes?
The free WordPress themes highlighted below have been chosen according to several criteria including the variety of options available and the number of features available.
1 – Flash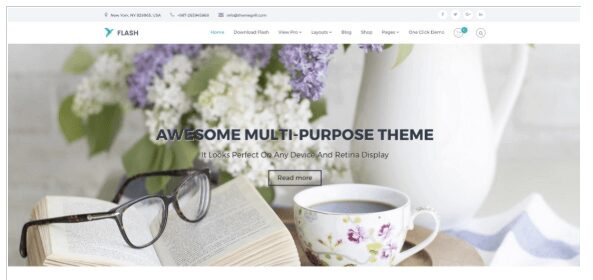 Eager to benefit from a theme full of features and fully customizable widgets, a drag-and-drop page editor, Flash should do the trick. So, this free WordPress theme offers multiple possibilities. In addition, you can install a demo on your website. This theme allows you to create a professional website, a blog or a portfolio.
2 – Airi
Airi is a brand new WordPress theme featuring a beautiful, broad design with loads of white spaces and a neat typography which makes it simple for readers to concentrate on your content. The full-width header zone is great for showing your business slogan or mission statement as well as a call-to-action to prompt visitors to fill in a request form. After that, you will see a section that lets you share a bit on your company history, plus another area where you can feature some testimonials, and more…
3 – Llorix One Lite
You need to build your website quickly but also need high-end features for it. So, Llorix One Lite is for you. Indeed, this theme has an impressive variety of plugins such as Woocommerce, bbPress to create a stylish website that meets your needs.
4 – Spacious
Whether you are a web agency, freelance or more, you can use Spacious to create your website. In other words, this theme has great versatility and allows you to change the layout in a few clicks. It also has 13 fully customizable widgets. So, you will be able to integrate social sharing buttons.
5 – Striker
It often happens that one is tempted by a theme with many widgets. However, it is sometimes better to stay sober and make simple when making his website. This theme is ideal for a beginner blogger. Striker puts at your disposal a theme with a simple but attractive design. It has options to add and modify its logo, the header and the background of your site.
6 – Optimizer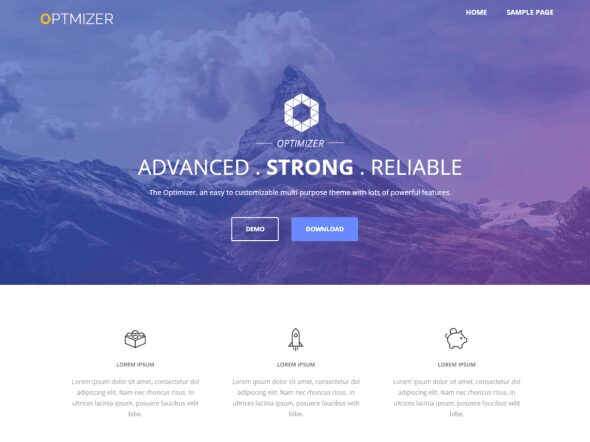 Built with the latest HTML standards (HTML5 and CSS3), Optimizer is optimized for the SEO of your site but also for devices such as tablets and smartphones. It allows you to create any type of websites and has a complete editor allowing you to modify your site in real time. The features offered by Optimizer can be helpful.
7 – Virtue
Whether you have concepts in website development or you are new, you will be surprised by the simplicity of this theme. Virtue allows you to create any type of site, from a personal blog to an online store, through a showcase site. One of the most useful features of this theme is the integration of microdata essential for a better SEO on the main search engines.
Let's take a short break and let me show you how I make a living with one of my WordPress blog …

8 – Corporate Plus
Corporate plus allows you to create an attractive site with an "About" section, a "service" section, and a contact form section to provide a fully functional, one-page site. . You can also create multiple pages using these features. You will certainly be happy to know that the theme is WooCommerce compatible and that it will allow you to sell physical but also digital products.
9 – Sydney
It is a business-oriented and largely customizable theme. This WordPress theme offers many features in order to benefit from a professional website. Therefore, it has all the Google fonts. You also have full control over all layout options and you'll be able to integrate social share buttons. As a result, this theme will allow you to set up a complete and functional website.
10 – Shapely
Shapely is a turnkey solution for WordPress. This is a one page theme that allows you to create a personal website using a widget or portfolio. This theme includes features that allow you to insert testimonials or information about products or services. A documentation allowing you to configure your theme is provided with.
11 – Customizr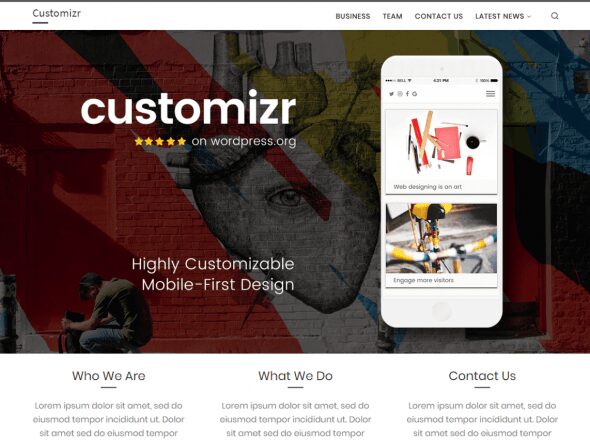 Suitable for beginners and professionals, this theme is largely customizable. You can create beautiful websites adapted to mobile browsing. It has high-end features for creating a blog, a showcase site or an online store. Many plugins are available on this theme such as Woocommerce or bbPress.
12 – Neve
Neve offers super menus for easy organization of your navigation. You can add all the pages you like without annoying your visitors. Neve is optimized for fast loading and is totally responsive. You have access to the help tutorials while installing the demo content in one click. Neve theme is worth taking a look at.
13 – IsleMag
IsleMag will offer you an elegant theme with a carousel of images and an advertising space. This theme is specially designed for news sites or a blog. Among the features, you will find the possibility to integrate social sharing buttons and a contact form. Other extensions are available to allow you to expand the number of features.
14 – MH Magazine Lite
MH Magazine Lite is, just like IsleMag, a free WordPress theme allowing you to create your magazine online. This theme has 13 widgets and modules to drag and drop so you can create your own layouts. MH Magazine is available in a paid version. However, the free version is ample enough to create your site.
15 – Moesia
Moesia is a totally customizable theme according to your needs, whether you are an individual or a company. This is an excellent beginner theme. This theme has 11 preconstructed blocks that you can integrate into your page by drag and drop. In addition, it has a large selection of Google fonts and options for integrating social media.
16 – Vantage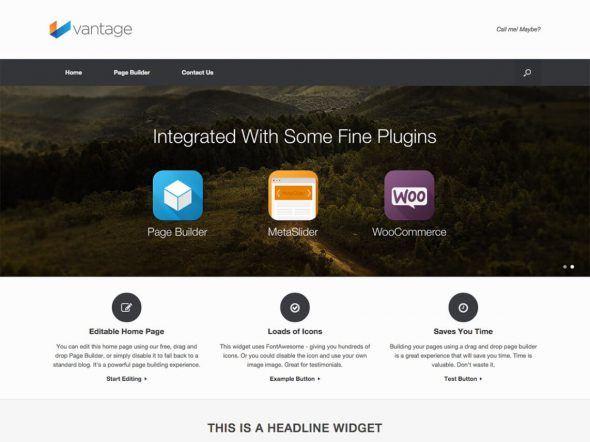 If you're looking for a flexible theme with powerful plugins like PageBuilder, Smart Slider or Woocommerce, Vantage will make you happy. This theme will allow you to start your business or online store. Other features include photographs or jobs you want to publish.
17 – Storefront
Storefront is one of the best free themes for WordPress if you want to start your online store. Designed by the developers of WooCommerce, it integrates perfectly with the latter and has many extensions including color customization and your online store. This theme allows you to embed a parallax wallpaper on your home page but also allows you to customize your products through different options.
18 – Writers
Give your readers the urge to read blog articles on a white and modern background. Writers is a simple theme and easy to set up. If you are a writer, an author or a blogger, this theme is ideal for you. We recommend using Writers for the news magazine, affiliate blog, blog site, and corporate websites. You can change almost any color of the theme.
19 – OceanWP
Light and very extensible, it allows you to create almost any type of website such as a blog, a portfolio, a professional website and a WooCommerce showcase with a beautiful and professional design. You will be able to change the display settings of your theme on Tablets and Smartphones and work with the Page Builder.
20 – One Page Express
One Page Express is a WordPress theme that can be used to create a one-page website in minutes by simply dragging and dropping. In addition, you have a predefined home page and over 30 ready-made content sections that you can easily customize. There are also plenty of customization possibilities (backgrounds for and videos, various types of header contents, etc.) which will enable you to create exquisite, one-page, unique websites very quickly.
21 – Accelerate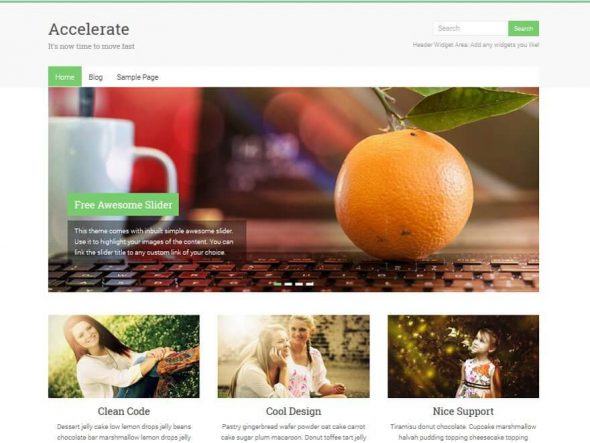 Accelerate is a versatile and easy-to-use WordPress theme. It will allow you to create your online store, blog or website showcase. It has a multitude of options to display visuals on your website and focus on your content.
22 – Athena
Athena is really a modern, feature-rich, user-friendly and totally responsive WordPress theme. This is a ready-to-use, multi-use Woocommerce theme which is designed to be used for a business, by freelancers, any restaurant, professional photographers, bloggers, all musicians and any creative agencies. Athena offers a front page slider, animated captions with more than 600 images to pick from. It offers a wide variety of colors, sidebars (left / right), 6 widget sections, main menus and footers, responsive menu for mobile, and social media links.
23 – Edge
Edge is a responsive WordPress theme specifically designed for blogs. Its clean and simple look will help you in creating a professional website.
24 – Make
With the power of its page-creation tool through drag-and-drop, Make lets you build a professional website in just a few clicks. Make allows you to control the layout options, including the sidebar display. It has hundreds of Google fonts and allows you to upload personalized backgrounds for each of your pages. This theme is compatible with WooCommerce and Grafity Form.
25 – Shop Isle
Shop Isle is a free theme designed for WooCommerce and bootstrap based. Thanks to its flexibility, Shop Isle can also be used for a one-page site, it offers a full-screen image, a parallax effect, a blog section and a contact form.
26 – The Minimal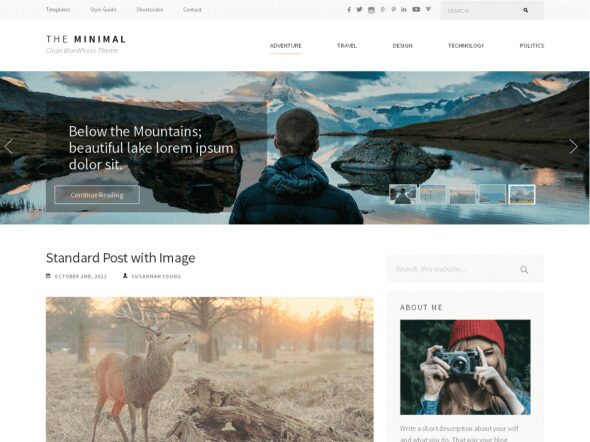 The Minimal is a clean, minimalist WordPress theme designed for a blog or magazine. The available options make this theme an excellent choice for photography, travel, food, fashion, travel and any other blog. Clean typography and spacious white layout are ideal for sharing your stories. The theme incorporates a Recent Posts widget, a popular Post widget, a Social Links widget, and an Author widget. It has a full-width page option and two menus.
27 – Pictorico
Pictorico offers you many features that allow you to customize your website. It allows you to edit your latest published works and articles.
28 – FlatOn
FlatOn is a modern and responsive WordPress theme with two different colors. This theme supports a lot of options and has 4 widget areas. In addition CSS style sheets are largely customizable.
29 – Freesia Empire
Freesia Empire is a versatile WordPress Theme, designed and developed by Freesia Theme. This theme supports popular plugins such as Breadcrumb NavXT, WP-PageNavi and Contact Form. It is also easily customizable and has a lot of options. It consists of a contact-template template, a template-gallery, a freesiaempire-corporate template and many widgets and sidebar.
30 – Portfolio Lite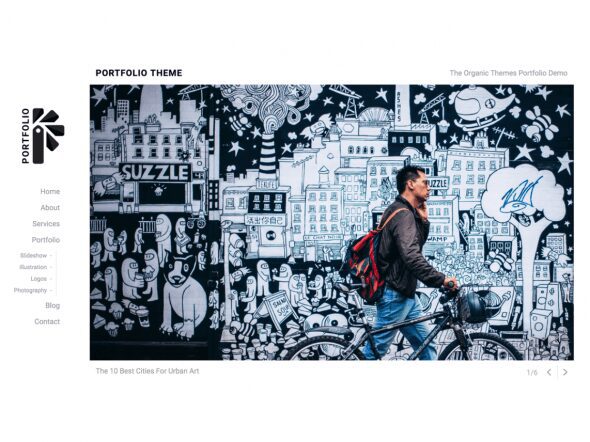 Portfolio Lite is a professional, modern and minimal theme for artists, designers, photographers and creative people. The theme includes a page template for creating a slideshow from the first WordPress image gallery added to your content.
Conclusion on the free WordPress themes

As you've just seen, free WordPress themes are as effective as premium themes. In addition, they provide most of the time, all the necessary features for the creation of your website.
You just saw the importance of choosing the right WordPress theme and you could find even more of them in the WordPress Themes directory. So if none of the above fit the bill, you can just browse all through the directory.
And you can learn more about creating beautiful websites and / or how to make money blogging, from home or while travelling, by following my free training classes. All you need to do is to click on the image below and register …

Found your free WordPress themes? …
---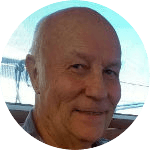 I hope that you found the one you liked among the 30 free WordPress themes I have reviewed for you in this article. If there is one that is not listed here and you would like for me to have a look at, I would love to hear from you.
And, if you have any questions, please use the box below and I will respond as soon as possible. If you enjoyed this article please share it socially and leave a comment below, I will highly appreciate it!
I am a Premium Member of Wealthy Affiliate, where I have learned how to share my passions. I am inviting you to join my team and learn how to become successful in business and retire early. It is 100% FREE to join, learn and earn! Click the button below and I'll see you on the other side.