How to Start in Affiliate Marketing for Beginners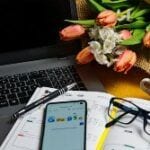 Affiliate Marketing is definitely the easiest, most productive and safest way to start earning an income from home, and it is accessible to beginners.
My blog "Easy to Retire – Living the Laptop Life", which is dedicated to Affiliate Marketing, is loaded with tips, reviews, tools and trainings intended to help anyone, of any background to get started in the best conditions possible.
With the arrival of Covid-19 most if not all countries' authorities have requested that those who can continue to perform their duties from home do so with immediate effect. For certain, this may require a minimum of reorganization and / or adjustment; and some explanation to their young children who can hardly understand why mummy and daddy are home but won't play.
But what about those that have simply been discharged off their duties? Are lucky those who have received a couple of months salary as a compensation, but what next?
If you are in this case (and you are of the very positive type) you might think, okay then, it is time to start your lifelong dream of working from home and "kiss the boss goodbye", right?
And you have heard and read that the easiest, cheapest, safest and most rewarding thing for beginners to do was to start in Affiliate Marketing. And you are quite right!
Some affiliates have become millionaires through Affiliate Marketing, especially in the USA. But does that mean that everyone can get rich in Affiliate Marketing overnight?
Indeed, when you see a large number of sales pages on the web that promise to teach you how to make a fortune in a few clicks thanks to affiliation, you might ask yourself: "Is this really possible?". And if so, is it possible for me?
The Beginners' Guide to Affiliate Marketing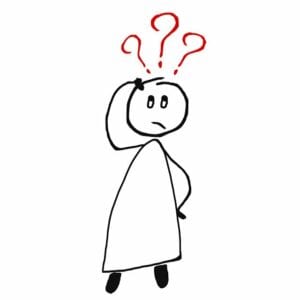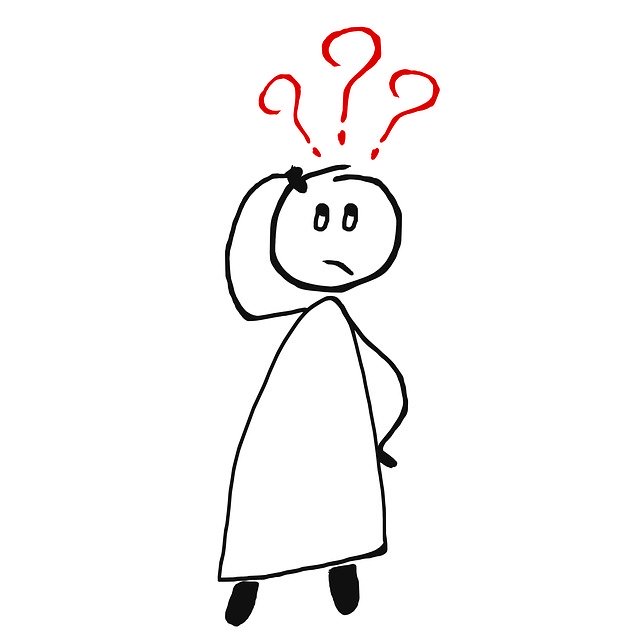 Having been in Affiliate Marketing since 2001 myself, I have had the opportunity to get a lot of feedback on this subject. With this post, I wish to clear out some misconceptions about Affiliate Marketing. Hoping that this will help you better understand what you can expect from the creation of your future affiliate business.
Although it is possible for anyone and everyone to earn money in Affiliate Marketing, there are some misconceptions surrounding it! So, first I am going to clear out of your mind 3 of the main misconceptions, so that if you decide to get going (which I hope you will do), you will know exactly what to expect, okay?
So, here we go …
Here are 3 Misconceptions to be Wary of…
---
1 – Everyone Can Succeed to Earn Money Quickly with a Membership …
I would like this statement to be true. However, I think it does not take into account certain important factors such as:
Does the person who wishes to become an affiliate know how to write clearly and convincingly?
Does he or she have passions in some profitable markets?
Is he or she motivated?
Does that person have the time to set up an affiliate business?
Is he or she able to organize their time effectively without a boss to breathe over their shoulder?
etc …
You must understand that it is necessary to have certain qualities to succeed with Affiliate Marketing. This does not mean that these skills cannot be developed and / or acquired. This is the subject of my free Internet Marketing training course which you can join by clicking on the banner below …

Then, misconception #2 …
2 – You Don't Need a Website to Succeed in Affiliate Marketing …
To generate one or two sales as an affiliate, it may be true that you don't necessarily need to have an affiliate website or blog. I do promote some affiliate products myself directly on social media and make a few sales from time to time.
However, if you want to start a profitable Affiliate Marketing business that lasts, it will be difficult for you to go for this option alone.
On the other hand, it is true that the creation of a blog (or website) is today more accessible thanks to the numerous online resources. In fact, it is very much possible to have one created by yourself in less than a minute!
Really? Yes, and here is the proof … How To Build A WordPress Website In Less Than 30 Seconds (Video To Prove It).
Okay? You can believe me now? Then let's continue …
3 – It is FREE to Start in Affiliate Marketing
Although it is possible to find a lot of free tools to get you going, but if you really want to enter a market in a professional way, you will have to be ready to spend a little bit of money on a few basic tools, programs and services such as:
Hosting your website
A domain name
An auto-responder
And some good training.
It is possible to do without an auto-responder at the beginning. But it will become the most useful investment. And it is also the one that will allow you to make the most of your affiliate website or blog. However, this requires that you are well trained.
So don't hesitate to invest in a good Affiliate Marketing training first. To get started in Affiliate Marketing, this is an essential step!
My advice is that you start by subscribing to my FREE Internet Marketing course below …

Right, that clarified, let us get on with what brought you here …
How to Start in Affiliate Marketing for Beginners
In this section I will show you how …

The Origin of Affiliate Marketing
---
Ever wondered where Affiliate Marketing comes from, who invented it and when?
To give you a bit of history, I will hand over the microphone (so to speak) to Wikipedia, the free encyclopedia:
The concept of affiliate marketing on the Internet was conceived of, put into practice and patented by William J. Tobin, the founder of PC Flowers & Gifts. Launched on the Prodigy Network in 1989, PC Flowers & Gifts remained on the service until 1996. By 1993, PC Flowers & Gifts generated sales in excess of $6 million per year on the Prodigy service. In 1998, PC Flowers and Gifts developed the business model of paying a commission on sales to the Prodigy Network.

In 1994, Tobin launched a beta version of PC Flowers & Gifts on the Internet in cooperation with IBM, who owned half of Prodigy. By 1995 PC Flowers & Gifts had launched a commercial version of the website and had 2,600 affiliate marketing partners on the World Wide Web.

Tobin applied for a patent on tracking and affiliate marketing on January 22, 1996, and was issued U.S. Patent number 6,141,666 on Oct 31, 2000. Tobin also received Japanese Patent number 4021941 on Oct 5, 2007, and U.S. Patent number 7,505,913 on Mar 17, 2009, for affiliate marketing and tracking.

Wikipedia, the free encyclopedia: https://en.wikipedia.org/wiki/Affiliate_marketing
Are you ready?
When looking for ways to make money on the Internet, it is not uncommon to come across some very attractive opportunities such as Affiliate Marketing.
If you don't know what an affiliation is, it's just a partnership between a merchant and everyone who wants to recommend their products or services on the Internet. The people who recommend the product are then called affiliates.
Each affiliate will be allocated a commission on sales made through these recommendations. In fact, when you become an affiliate, you are given personalized link with your unique affiliate code already embedded.
When a person clicks on your link, the merchant's affiliate program identifies you as the person who recommended the product and thus pays you your commission if your visitors make a purchase. This is how you can earn money on the Internet.
Usually the largest affiliate commissions paid to affiliates can be found in digital products. However, this is not always the case, and I will show you where you can find a much better rate of commission. And why promoting only digital products will not get you very far in the long run.
Basically, if you are interested in promoting digital products, you will find some merchants who are prepared to pay you some affiliate commissions that can range from 50% of the product's price, when it is not much more!
But what I really wish to show you is how to become an affiliate in a program that will teach you how to become totally financially independent. Not just to help you pay some of your bills at the end of this month, and the next month, etc., but to show you how to secure a full time and residual income for the many months and years to come.
Becoming an Affiliate
---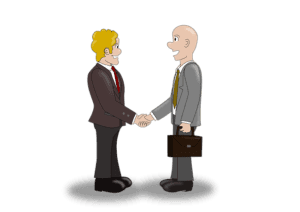 To become an affiliate is not at all difficult. All you need to do is to just register on an affiliate platform and retrieve your personal identifiers (username and password) to be able to access your affiliated area.
In this space you will generally have access to the various products offered by the merchant who use affiliate services to promote and sell their products.
It is important to choose the products you wish to recommend carefully because you commit your word by recommending one product rather than another. This is why you will often see that it is better to test the products yourself before suggesting them to your audience (personally, this is how I do it).
Affiliate: A Mistake to Avoid at All Cost!
---
Many affiliates are so impatient to make their first sale that they sometimes forget how important it is to test the product before recommending it to their audience.
Indeed, imagine that you are recommending an ebook that offers to teach your visitors how to earn money on the Internet.
If you bought the book yourself and read it prior to recommending it, it would be much easier for you to honestly tell your readers whether "YES" or "NO" this ebook keeps its promises.
In addition, by reading the book and implementing the recommendations enclosed, you will be able to tell how much you have earned, which will make you much more credible (and therefore you will make more sales, which will allow you to earn more money).
Whereas conversely, if you do not test the product yourself and simply promote it because the affiliate commission is generous, it is very much possible that you will come across a scam. Thus, by making recommendations of this one, you will simply discredit yourself with all the readers who will have followed your advice or who already know this bad product.
Your business will very quickly be destroyed, even before it had the time to get off the ground. Not a good start, is it?
Once you have understood that, as an Affiliate Marketer, your #1 priority is not to make as much money as possible, but to honestly guide your readers and followers towards a solution to the problem they have come to you that needs to be solved … even if it doesn't benefit you financially.
Got that? Okay then let me now answer the question that brought you here …
How to Start in Affiliate Marketing for Beginners …
Remember what I've said earlier? "… if you do not test the product yourself and simply promote it because the affiliate commission is generous, it is very much possible that you will come across a scam.".
Strictly adhering to this principle (which I stood by throughout my long Affiliate Marketing career), I will show you how to start in Affiliate Marketing, where total beginners have the exact opportunity to succeed as those with already a bit of experience, or even a lot of experience under their belt.
Yes, but who am I to give such recommendations? Good question. In just a few words: I have been marketing online, mostly in Affiliate Marketing since 2001. If you want to learn more about me, you are welcome to view all the details on my About Me page.
My goal here is really to show you how …

There you will see that you too can succeed in Affiliate Marketing; and that there has never been a better time for you to get started.
If I may give you a last piece of advice, in just 3 words …

Thank for reading "How to Start in Affiliate Marketing for Beginners" …
---
I hope that you enjoyed going through this guide. And that you will start to work online as an Affiliate Marketer and earn money from the comfort of your own home.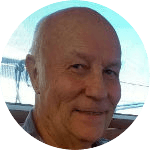 If you are looking for an honest way to make a living online, and to start for free, just like I have been doing for years, I recommend that you first learn more about Affiliate Marketing, it will cost you nothing. 
You can even start at your own pace if you don't have much time to spare. All you have to do is join my FREE Internet Marketing Training by clicking on the banner below …