How to Make Money Walking? – Top 3 Apps and 3 Great Ideas …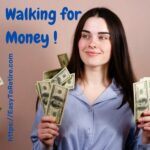 Walking is a sport that nearly can do at any age and at varying intensities depending on the individual's abilities; which is why all health professionals highly recommend it. Keeping fit, keeping your blood flowing, and avoiding weight gain are all possible benefits. However, did you know that you could also make money while walking?
By focusing on the top three most important apps in 2022, you'll have the time and resources you need to simply make ends meet. For more money-making apps, check out Google for the top money-making apps. There are a plethora of theories that you can put to the test.
What Are the Best Apps for Making Money While Walking?
According to the WHO (World Health Organization), 10,000 steps per day is the minimum amount of physical activity that we need to maintain a healthy body. This might not always be an easy task. But these mobile applications that pay you for taking a walk might just inspire you to do so.
1 – WeWard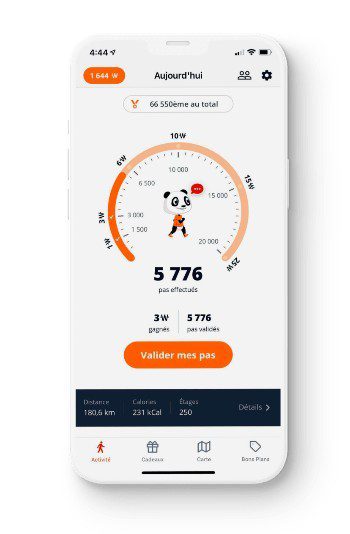 ---
An app to encourage people to get up from their desks and spend more time outside! This was the goal of Tanguy de La Villegeorges, Nicolas Hardy, and Yves Benchmol in 2019.
Because it rewards users with cash back when they visit partner stores or museums in their neighborhood; the WeWard app was born out of this need to get people moving more often.
Reward points are given to users based on the number of steps taken and purchases made at specific locations.
You can find it all over this planet, thanks to WeWard's principle. Your step counter and geographic location are used to "pay" you in this French app.
To put it another way, if you work hard enough, you can expect to earn an average of over US$100 per year. There are 10 "wards" in 10,000 steps, and 100 "wards" are worth about $2.25.
Furthermore, the app encourages you to do certain activities while you're on your way to collect more "wards"; such as eat out, shop, and more.
This app is available in the Google Play and the Apple App Stores.
2 – SweatCoin
---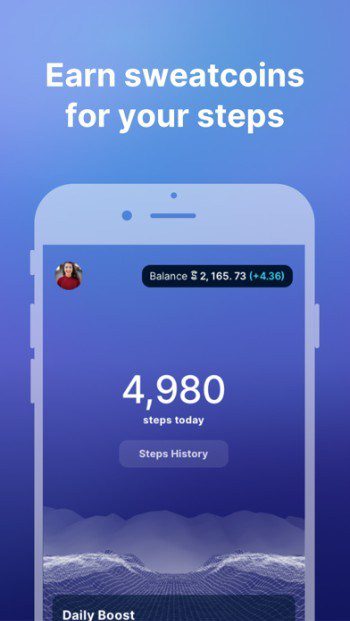 Similar to WeWard, the SweatCoin app utilizes a similar model. Most smartphones come pre-installed with a built-in step counter. A "coin" is created each time you walk outside for an extended period of time over a real-world distance.
Specifically, every 1000 steps you take, you will win 1 coin. You can earn up to 5 coins each day by downloading the free app and walking 5000 steps.
This virtual currency is then converted into real money, but it isn't cashable. However, you can get discounts on online shopping sites.
This app pays you when you walk. Your steps are converted into points; the "SweatCoins", which you can then exchange for money on PayPal or for gifts in the shop. No cheating possible: the algorithm checks if your steps are real.
You can download this app from the Google Play Store or the Apple App Store.
3 – WinWalk
---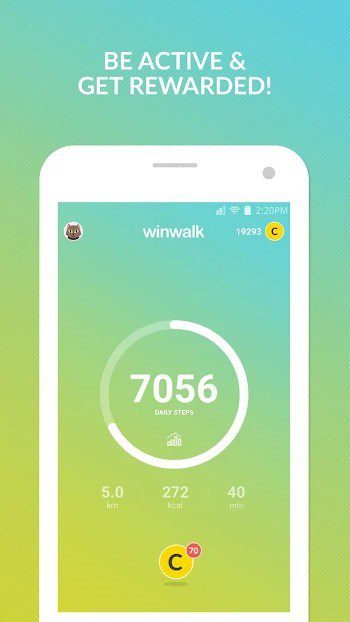 WinWalk is available as a free pedometer. It offers the chance to win gift cards to a variety of retailers; including Amazon, Decathlon, Fnac, PlayStation, and Sephora.
In contrast to WeWard and SweatCoin, WinWalk doesn't require a GPS. A "coin" is generated for each step you take, whether you're inside or outside (to be exchanged later for gifts). A reward of 100 coins is given for every 10,000 steps completed in a day. It appears that a monthly payment of around US$2.25 is possible after doing some conversion calculations.
If you want to get a gift card right away, know that a unique lottery system. This allows you to bet the coins you already have. Trying your luck in this manner has two outcomes:
You can win the desired endowment right away
Or, you can lose your coin wager right away
This app is only available on Google Play.
3 Creative Ways to Earn Money While Walking
---

A lot of money can be made with offers that are very similar to the ones listed above. Listed below are my top three ideas …
1 – To earn money, complete tasks in stores
In many applications, you can earn money simply by browsing the shops in your area and completing tasks. Make no apologies for installing more than one if it means you'll have more opportunities to earn money.
In addition to BeMyEye, which promises up to $5.60 for less than 10 minutes of work as a mystery shopper, you can use Click And Walk and all of its rivals.
Other concepts, such as Step-In, are also enticing. A mystery shopper in this situation isn't one at all, since there isn't anything specific you have to be doing. Entering a store while using the app is all that you need to activate it.
Your "steps" and benefits in partner stores will increase as a result. You can then use your kitty to purchase gifts, but not against cash.
2 – Take pictures that are relevant to the story you're covering
Scoopshot also allows you to make money just by walking around. It is possible to sign up as a photographer on the platform and begin receiving inquiries from reputable publications.
You will need to take a picture of a known location, or of an event that is happening right in front of you. The payment is based on both the "originality" and the "quality" of the shot.
In this program, there is a random element because if an event is relayed by the journalists, you are likely to be given instructions. Look for some guides on how to make money off your photography skills. You can find them by clicking on the banner below …
3 – Walking more will help you save money
If simply going for a walk can help you earn money without doing anything (almost), this good habit will also make it easier for you to save money every day. Although public transportation, cars and even the bicycle or scooter are expensive ways to get around, it is the only option that doesn't cost a dime to use.
Take a walk instead of a taxi or a bus if the weather is good and the distance isn't too long. Contrary to popular belief, even in densely populated cities, it rarely takes much longer, and it has the added benefit of keeping your body in good shape.
Also, if you have to use your car, don't stop at the pay parking spot near your destination; instead, try to park a little more distance away, and walk a few hundred feet further …
Other Interesting Reads to Help You Make Money …
Thanks for reading "How to Make Money Walking"!
💰 How to Make Money Walking? – Top 3 Apps and 3 Great Ideas … #makemoneyonline #money #affiliatemarketing #entrepreneurlife #onlinebusiness #moneymaker #affiliate #beyourownboss #workfromhomemom #earnmoney
Click To Tweet
---

I hope that you enjoyed reading this money making guide and that you have picked up a few ideas that will help you earn some extra money while keeping fit when walking. 
Of course, you are most welcome to share some of your ideas and experiences, good or bad. Also, if you have any questions, by all means use the box below and I or some of my readers will respond as soon as possible. And, if you enjoyed reading this article please do share it socially and leave your comments below, I will really appreciate it!
I am an affiliate marketing expert since over 20 year, so if you have any questions or need help to set you up, please do not hesitate to contact me at any time. In the main time, you might like to have a look at one of my main streams of income below …