What is The Best Way to Make Money From Home in 2019?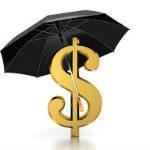 In 2019, to make money from home is something that is becoming more and more present in our minds. Either it has become a necessity; or it is a dream that seems to become stronger and stronger as time passes.
We are now halfway through the year and we can now see more clearly what's coming up in our future. … Not bright, isn't it?
We just have the watch the news to understand that the unemployment levels are reaching record high levels, no matter what politicians are saying in order to gain a few extra votes. And this is all over the world, even in the most powerful and stable countries.
Everyday we hear or read about large companies shutting down some factories around the world. Shops that were once employing hundreds, or thousands of people that are closing some outlets, or simply declaring bankruptcy.
You will say that this is not a new phenomenon, so why am I bringing 2019 into the equation anyway? Well, simply because, although we have only gone through the first half of the year, as I am writing this article, we are reaching a period of maximum uncertainty.
Indeed, if you are still in employmentment, can you honestly say that your job is secured? If yes, for how long? Hopefully, being a clever person and you have a plan B in place which you will put into action the minute you will be made redundant.
But why wait that very moment to do something about your future? The security of your family? Can you do something now? Of course you can! And you can start preparing yourself from home! It will only take a couple of hours a day to get you and your family fully secured, no matter what happens!
So, how can you earn money from home in 2019?
To give you an example that what can be done: in 2001, I decided to work for myself. Not that I was made redundant, but only that I didn't want to have a boss anymore. I wanted to become my own boss.
Trust me, it was not easy. But my dream of becoming free financially and off a boss, kept me focussed. In those days, we didn't have everything that you can have now to get you started.
However, one thing that has proved to always be the easiest and most profitable money making approach, is Affiliate Marketing.
Why?
Because …
It costs nothing to get going
There is zero risk involved
You don't need to own a product
You can start at any time and from home
There is no need to leave your day job till you earn enough money
You can earn as much as you want
etc.
… and you should be able to start for free!
---
In this article I will first explain what is Affiliate Marketing and how to find the right products or services to promote. Then I will present you with several options that I have tested myself which you my like to get involved with.
Then finally, I will share with you my #1 recommendation.
So let's begin, shall we?
Affiliate Marketing, what is it?
---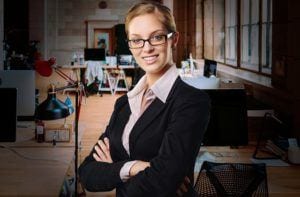 To summarize, Affiliate Marketing is the promotion of a company's products or services, usually called the vendor or advertiser. Whoever promotes these products or services is the Affiliate, who is to receive a commission from the vendor for each sale he or she originates.
So the goal of affiliates is to send as many potential customers to the vendor's site as possible. In general, affiliates are paid in two different ways:
Either the affiliates are paid according to their sales as a fixed commission or a percentage of the price for each product / service sold.
Either the affiliates are remunerated for each sent surfer who completes a specific form (creation of a member account, subscription to a newsletter, etc.) on the site of an advertiser.
The size of commissions depends on several criteria: the advertiser, the price of products / services, supply and demand, etc … So the amount of the commission can be very small (but obviously appealing enough to the Affiliate as we will see lower down) or very attractive.
To promote the products or services of an advertiser, the Affiliate uses text links or banner ads. Each user who clicks on these links or banners will be enable the vendor to pay a commission to the affiliate.
Developing an audience
---
To earn money as an affiliate one must build up an audience. You have to get visibility in one way or another. Because you need to attract potential customers for the vendor.
Don't worry if all that is totally alien to you, all will be explained as continue reading.
To develop an audience you can …
Create and develop a blog, or other content site.
Share videos on a YouTube channel.
Try to gain visibility on social networks.
Collect email addresses to do email marketing.
All these processes can be used at the same time and become very complementary, but be careful not to disperse yourself too much anyway.
Once you have gained visibility, you have to ask yourself this question:
"What kind of product or service would be likely to interest and help my audience?"
Or on the contrary, sometimes you can ask yourself this question:
"What kind of audience do I need to attract to sell this product or service?".
Then it should be enough to offer to your audience the products and/or services that you wish to recommend, regularly.
3 solutions to find products / services to sell as an Affiliate …
---
Sponsorship
At the very beginning, as you may not have a website, no followers on social networks, no mailing list … It is not easy to find vendors willing to accept you as an Affiliate. So at the beginning you can start by simply looking at the sponsorship systems that are available on many sites that have something to sell.
Currently for example, there is the sponsorship for online banks, credit cards, etc., which could work but expect to "kiss many frogs" before making a sale: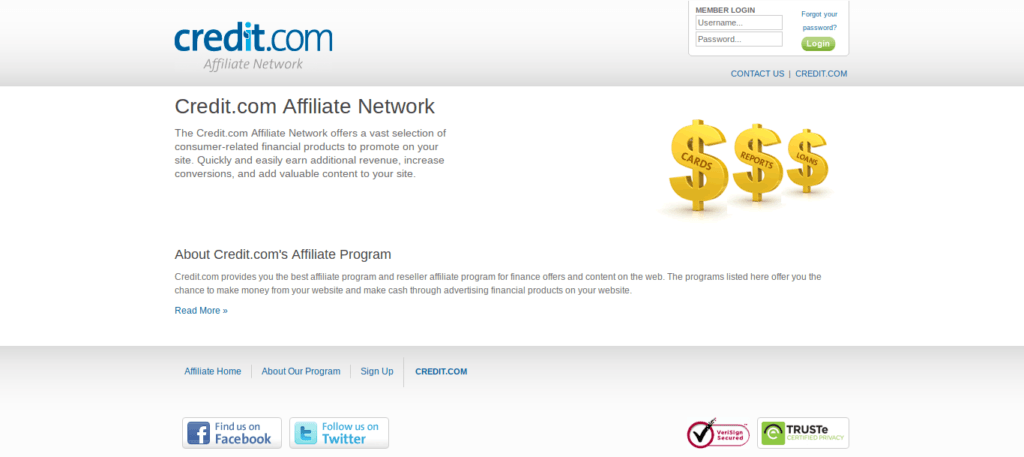 The first benefit of sponsorship programs is that they are present almost everywhere in almost every field. And the second advantage is that Sponsorship programs are accessible to everyone, no need to have a site for example.
Sponsorship and Affiliate programs are based on just about the same principle. That is to promote a site and receive payment according to performance. This is ideal for getting started, even though some sponsorship programs pay in the form of discounts or gifts.
Affiliate Programs
I recommend that you to take a closer interest in Affiliate Programs. Some Affiliate platforms specialize in specific topics such as weight loss for example. But the most popular Affiliate platforms usually offer products and services in almost every field.
However, to register on an Affiliate platform, you usually have to present your communication tool (websites, social networks, etc.). So these sites are not necessarily accessible to everyone.
You must already have a certain level of visibility on the internet to register. Hence the interest at the beginning of the sponsorship programs that I mentioned above.
There are several benefits to registering on Affiliate platforms. Already, you have access to a number of Affiliate Programs. Then you do not need to contact each vendor, or advertiser, one by one. The platform takes care of all that.
You just have to focus on your advertising campaigns to promote their products or services.
Some examples of general affiliate platforms: TradeTracker, ClickBank, Daisycon, Affilinet, Awin …
Unfortunately, many of these affiliate platforms is the home of scammers, so beware! But, don't let this put you off as I will share with you my experience as an Affiliate Marketer since 2001.
Also, if you are interested to know what I am doing at the moment that earns me over $5,000 a month, part time, you can already have a look at my ~~> #1 recommended, zero risk and free to join, Affiliate Program <~~
Direct Affiliate Programs
Finally, some merchant sites offer their affiliate program directly, without going through an affiliate platform.
This is the case, for example, of the famous Amazon site, which offers its own partner program. And can earn you up to 10% commission by recommending products for sale on Amazon.
Unfortunately, as you must have gathered, it doesn't look like an exciting incentive. For you to make a good income with Amazon, you will need to already have a huge audience, which you do not necessarily have if you are just starting.
However, the advantage of direct affiliate programs is that there is no intermediary. So it can be more interesting at the commission level.
Some merchant sites also offer affiliate partnerships by contacting potential affiliates directly. Rather than to offer a visible program directly online as is the case for Amazon.
Unfortunately, more often than not, the Sponsorship and Affiliate Programs, Affiliate Platforms, we have discussed above, are not offering any training. Therefore, they are intended for already experienced Internet marketers.
But what we are going to discuss now is how one can make money as a newbie with Affiliate Programs from home in 2019 …
There are 4 ways to make money from home as an Affiliate in 2019 …
---
To be honest with you, you might find the rest of this article a bit overwhelming, and may not have the time to continue as we have a fair bit to get on with.
If that is the case, I suggest that you join my free Internet marketing course which you will receive one lesson at the time, directly into your email box.
For that, just click on the image below to subscribe …

Now I'm going to talk to you a bit more about the 4 ways to make serious money with one of the Affiliate Programs that I have been working with for the past two years.
This program has taught me everything that I didn't know yet about Affiliate Marketing, and has created incomes for thousands of its members over the years. People who were desperately in need enough money to feed their family are now living the life of their dreams.
The four ways to make money as an Affiliate which I am going to talk about below are all taught in that program, which is totally free.
Okay, I've got it, you are anxious to know what this program is all about. So, if you can't wait to know about it, just follow this link ~~> Wealthy Affiliate <~~, sign up for free on the next page, and I will give you the grand tour!
Okay, let's continue, shall we? …
1 – Create a content site
---
This is currently the method I use the most to earn money with Affiliate Programs. I create blogs, or directories, or even sites that bring the two together.
The best is to start with a simple blog. But creating a profitable blog requires an investment of time and patience. Contrary to what some dream sellers claim, you do not create a profitable blog by working only 1 hour a week (at least not at the beginning).
To create a blog that earns money from Affiliate Programs … this is a subject where there is a lot to say. I cannot explain everything in this article. But everything is explained in a fullon training course at Wealthy Affiliate.
See the program below …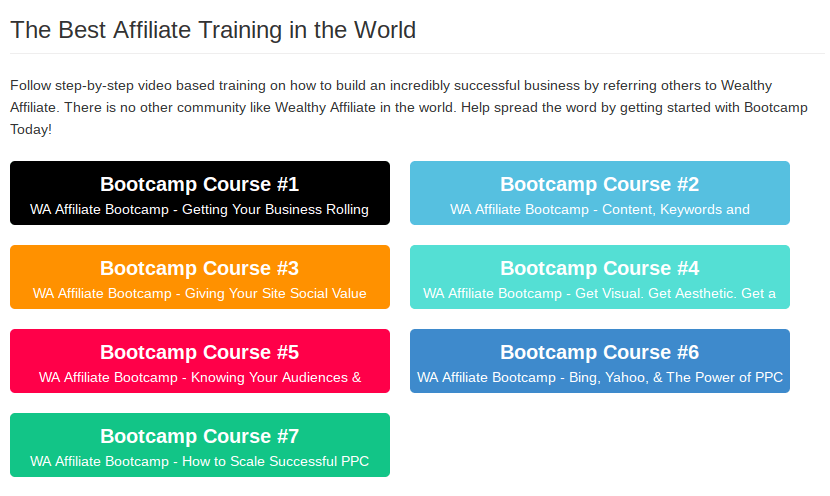 A few tips to optimize the income of your blog
Before moving on to the next way of making money from home as an Affiliate, I will give you some tips to better optimize the income of your blog …
Start monetizing your blog as quickly as possible
I see a lot of bloggers waiting to get traffic to start monetizing their blog. For me it's a mistake.
Logically, the first stream of visitors to a blog are there because of the first articles that have been published on it. Partly thanks to natural referencing.
And these first visitors, are potentially the first sources of income if we have included some links.
In addition, many bloggers eventually give up, for lack of results. And I think they would not give up if they earned a small amount of cash from time to time. Even a small result can be enough to give them a little motivation.
Of course, at the beginning of a blog you cannot have access to certain partnerships. A freshly created blog, i.e. without traffic, does not interest many vendors.
But if our theme allows it we can try to monetize these articles from the beginning via sponsorship programs as I explained above.
And we can also go through Affiliate platforms that are not very demanding once we have published 4 or 5 articles and we have an attractive design.
Allow good visibility to your Affiliate links
It's no wonder that you do not make money with your Affiliate membership if you have published 30 articles on your blog and only 2 of them have an Affiliate link.
You must try to sow Affiliate links everywhere on your blog, as long as it remains consistent with the content.
You can also create and highlight some pages with the primary objective of generating money in Affiliation. That's what I do on all my sites, and it works very well.
Unlike regular blog posts that must contain quality content, these can be created for many different reasons: keep the blog active, attract traffic, attract inbound links, gain "weight" to the blog, etc., the affiliate links that are there often have a much lower conversion rate, but every bit helps and adds up.
To gain visibility to some of my affiliate links I also use popups on some blogs.
Currently I use it only to promote affiliate links (with the agreement of the affiliators because they do not always agree), which allows me to significantly increase my earnings.
But, as we will see later in this article, it can also be interesting to use this kind of popup to build up your mailing list.
Do not neglect the design of your blog
I see a lot of bloggers who consider the design of their blog as something secondary. It is a big mistake. For me the design of a blog is almost as important as its content.
I know it because I had the opportunity to experience it …
Early on in my career as an Affiliate Marketer, I created a lot of blogs and websites. I knew nothing about blogging and monetizing my blogs properly.
Obviously, I really never made any money, or very little, with them. It is only when I discovered Wealthy Affiliate that I learned how to create some very profitable websites or blogs.
Looking back now, of course it was impossible for me to make any money with them then!
I had two main blogs on the same subject, with the same type of content (they even went so far as to compete with Google). One had a very ugly design and a really poor presentation. As a matter of fact, that one attracted more visitors, perhaps by curiosity, but didn't covert very well.
So as I learned my lesson, I devote more time to the design of my sites because visibly it can make a difference.
By the way, how do you find the presentation of this blog? Your comments and suggestions at the bottom of this page will be very much appreciated and it will help me improve it. Thanks in advance!
2 – Create a YouTube channel
---
Developing an audience on YouTube is also a great way to make money with Affiliate Marketing. Personally I am not present on YouTube, but I know that video is the format of content that converts the best, when it is done well.
To promote affiliate links on YouTube we can add them directly in the video as well as in the description.
I do have a YouTube channel with a few videos but I had them made by freelancers. So I am not well placed to give advice on the subject. But if that interests you and want to have videos recorded for you, I can send you a few recommendations. Just give me a shout in the comments section below this tutorial.
If you can, know that developing a YouTube channel is a bit like developing a blog in the end. Indeed we must try to create quality content regularly, rely on SEO to get views, try to retain the traffic that we get (by encouraging them to subscribe to the channel or to join us on social networks), etc …
Of course, all that, and much more, is taught in the training at Wealthy Affiliate. So when you join you will be amazed at the amount of stuff that you will learn, at your own pace, and the number of experts that are there to help and answer you questions within seconds. I have never seen something like it.
3 – Social networks
---
The disadvantage of Facebook or Twitter is that on these social networks publications have a very short "shelf life". Only a few hours on average. Unlike videos on YouTube and blog posts that can attract traffic for weeks, months, or even years.
To earn money with Affiliate Marketing I used to post on social networks a lot. Unfortunately, it doesn't convert anymore as it used to. Even worse, the major social platforms such as Twitter, Pinterest and Facebook are chasing away Affiliate Marketers. Suspending their accounts, as it happened to me recently, two of my largest Twitter accounts were suspended, totalling nearly 200,000 very active followers, that's years of hard work gone out of the window!
One reason that I suspect for that is that they are now offering a paid advertising option, which is very expensive. So they want Affiliate Marketers to either pay to advertise their business, or remain to socialise. Fair enough, that's what social networks were intended for in the first place.
So what's left? Well … to learn how to build a business around a well designed, optimized and monetized blog or website.
It is by doing it that way that to earn money with Affiliate Marketing; and let me tell you now, it is not at all difficult, trust me.
So this is my advice to you, if you want to save yourself a lot of time and money:
Create a blog on a subject that you know well and love to talk about,
and create some YouTube videos around this niche (if you can).
And use social networks only as a source of complementary traffic and as a way to keep in touch with part of the audience. That's it!
But don't get me wrong, as a simple message on Twitter or Facebook can also become viral and be seen by tens, hundreds or even thousands of people. And if it contains a relevant affiliate link, it can make money easily and quickly. But, hey, it's a bit like the lottery, right?
Yes, there was a time, not very long ago, when you could have a Facebook page or a Twitter account with a lot of fans and followers (like I had) and could very easily earn money by sharing Affiliate links with a bit of convincing yacking.
Socialize!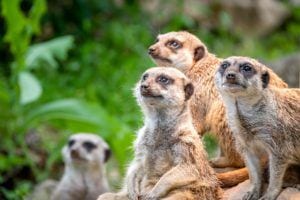 That doesn't mean that you shouldn't develop your social accounts by getting like minded fans and followers, on the contrary, you should. But , by all means use these account to "socialize", and from time to time, share something of interest, like your latest blog post.

You do not need a huge number of fans and followers, but they must be active. And how do they become active, well, it can only be because you are sharing stuff that is of interest to them. This will raise the number of likes, reTweets and shares that you will have on your posts.
But, if you only posts adverts, forget it. Your social accounts will start to look like ghost towns.
What's the point of having thousands of fans and followers if 99% of them are not interested in what you are talking about? Moreover, when the engagement rate is good (likes, comments, reTweets, shares, etc.) your messages will be seen by a larger number of people. Makes senses?
Another important criterion is the theme. For example a Facebook page on a humorous topic will be easier to promote and monetize than a Facebook page on a more serious topic. And it's also valid for blogging, developing a YouTube channel, etc.
4 – Email Marketing
---
Finally, to earn money as an Affiliate, you can also use email marketing. You must have often heard or read that "The money is in the list!", right? Well it is absolutely true. It has been so for decades, and I am sure that it will remain so for years to come.
It is a topic that would need a full on tutorial to get through all the aspects of email marketing. As there are many chapters dedicated to that in the training at Wealthy Affiliate, I will just go through it briefly here.
The goal of email marketing is to develop a list of subscribers (a "mailing list"), using a blog, a YouTube channel and other social networks. Most autoresponders will supply the "subscribe form" to be installed on your blog, and the autoresponder itself that will send out a series of messages to your subscribers for as long as you want and at an intraverbal programed by yourself.
In general, to encourage users to subscribe to their list of subscribers bloggers and YouTubers offer something in return. Often they offer private content (such as a PDF guide for example, an eBook, etc.), which users automatically receive by email upon registration.
If you have a blog you can also boost the number of subscribers by displaying a registration form in a small popup (or other highlighting formats) with HelloBar.
You can then regularly send an email to your subscribers to make them return to your blog, always give more information, maintain contact, create commitment, etc … And obviously you can also use this mailing list to promote links of products or services that you are affiliated to, that are consistent with the theme.
Automate the sending of emails
---
A good strategy is to prepare in advance a series of emails that will be sent automatically to your subscribers. This saves valuable time. For example, you can prepare a series of about ten emails of information, containing tips, advice, tricks, etc …
You can then plan the sending of these emails automatically thanks to your autoresponder. For example I send the first email when registering a new subscriber, then the second 3 days later, then 5 days later, etc …
And in some emails you can integrate one or more affiliate links to products or services that may interest / help your subscribers.
Although it requires a small investment of about $15 to $20 per month, it is really worth it, especially when you list will be growing.
Conclusion
---
This is where this tutorial ends. I hope it has helped you realise that to make some money from home, be it in 2016, 2018, 2019 or beyond is not that difficult. It requires that you follow the right training and that you implement what you learn, with a total determination to succeed, and you will.
I could not detail the different solutions as much as I wanted in this article. Otherwise it would have been even longer. And also, I prefer to leave it to the experts at Wealthy Affiliate, where I have learned how to earn over $5,000 a month in Affiliate commissions, doing what I love doing best.
Thanks for reading this tutorial …
---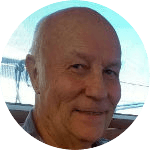 Now that you have the basics for making money from home in 2019 and in the years to come, starting during your spare time, I hope that you will take my advice and join me at Wealthy Affiliate. It is free to get started, learn and start earning. The sooner the better! 
If you have any suggestions, we would love to hear from you.
And, if you have any questions, please use the comments' area below. You should normally receive a reply within the next 48 hours.
If you enjoyed reading this article, please share it socially. Also post a comment with us here below, I will be very grateful!
As a Premium Member at Wealthy Affiliate, I learned how to share my passions with the world. You are very welcome to become part of my team of very successful netpreneurs. You too can become a successful business owner and live your laptop life. I will be your personal mentor for FREE. It is 100% FREE to join, learn and earn! Click the button below and let's …