How Can I Promote My Business For Free?
You may believe that launching a website is enough to promote your business for free and make yourself known. To develop your business as well as its notoriety. But it is not that easy …
Of course, the first step will be to create a website to get started! The second, which is generally the most complicated, is to have your website seen by as many people as possible. And to make it profitable or useful for your business.
Indeed, long gone are the days when it was enough to put a web page online for all the world to know that your business exists. The competition is increasingly harsh. The cost is becoming more and more important to exist in the eyes of Internet users.
 
And it is where everything is becoming complicated. To get your website known for free, or at least without spending a fortune, it is not a skill that everyone has.
To help you in this quest, I will deliver 5 free techniques (or nearly free) to publicize your website; whether it is an online store or a showcase site for your business.
5 techniques to promote your business for free
---
Here are the 5 techniques I am going to show you to promote your business for free:
1 – SEO, the basis of all internet fame
2 – Go for guest blogging
3 – Bet on video, the most popular media!
4 – Communicating on the right social networks
5 – No, emailing is not dead
So, let's get started now. But if you find this a bit overwhelming, as there is quite a lot to go through, you can always signup for my free Internet Marketing course so that you will receive one lesson at the time directly into your email box. Just click on the banner below:
1 – SEO, the basis of all internet fame

---
What is good with natural referencing is that it is free in addition to being a provider of regular qualified traffic.
SEO, abbreviation of Search Engine Optimization, is the art of optimizing your site to be well represented in the results of search engines including the giant Google (which alone covers 92.8% of the searches worldwide).
 
The advantage of SEO is that it is not necessary to have specialized training to get started in optimization. My free Internet Marketing course can already put you on the right track.
SEO, how does it work?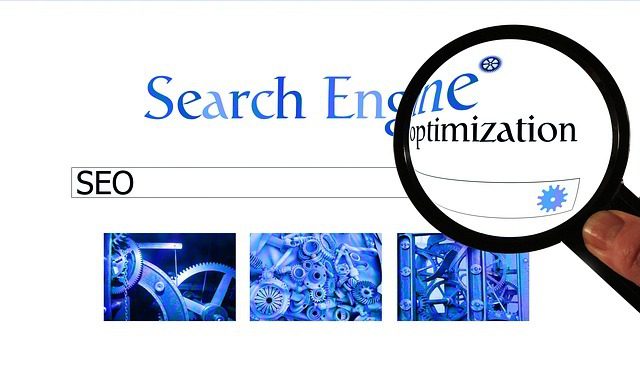 To get started in SEO, it is necessary to start by defining your keywords. Keywords are the phrases or sets of words that users will type in search engines when they have a need for information.
Once you have listed all the keywords corresponding to research that users can do, it will be necessary to create a dedicated page for each keyword targeted.
For example, if you want to position yourself on "Women Jewels" and "Women's Rings", it will be essential to create a page per keyword and follow best practices for optimization.
Searching for keywords and creating a dedicated page is the very first step in SEO optimization.
Some good practices to respect

There are many sites specialized in teaching optimizing a site for search engines. The most reputable one is definitely SiteRubix, where you can learn and build your own websites for free, and optimise them. It is a real gold mine for advice and best practices.
To give you some examples of good practice, here are several:
Set up a silo site tree
Create unique, quality content for each page of your site
Structure each content with paragraphs and sub-paragraphs materialized by Hn tags
Optimize the main tags of the different pages of your site (title, h1, meta description)
Work on improving the loading time of pages on your site.
Make sure you have a site that adapts to the different devices used by users of your site: desktop, mobile, tablet.
Add rich content such as images (taking care to fill in the ALT tag), videos
etc.
What you have to know is that in SEO, nothing is complicated (although experience and the search engine's vocabulary help greatly), but, it is necessary to invest a little (or a lot) of your time to make it a success and start making your site known without investing money.
The content, the basis of any SEO strategy

One thing is certain, for your site to have a chance to exist in the search engines, it will be essential to invest in quality content. And this, regularly, for example by creating a blog or a news section.
If there is one thing that all search engines hate, it is the static sites. So get out your most beautiful pen and start writing!
Moreover, investing in quality content brings a double effect for the reputation of your company: the more qualitative content you have, the more they will be shared by Internet users interested in your topic and the more the world will talk about your website!
And we all know that a website, nowadays, is a great way to find free prospects or even customers.
2 – Go for guest blogging
---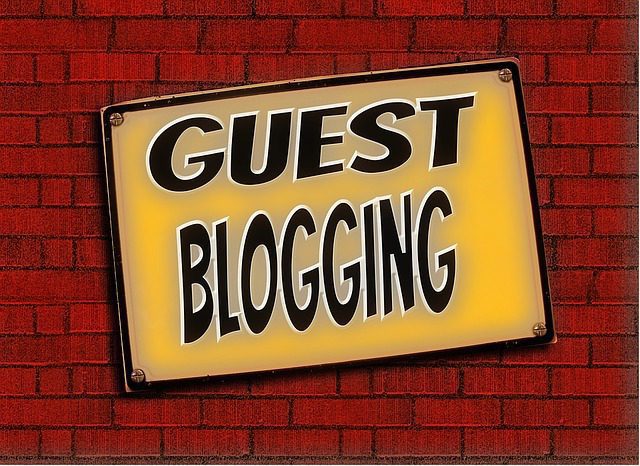 Moreover, speaking of blogging … One of the best ways to make your site known for free is to make people talk.
But since you cannot force people to talk about you, you will have to find another trick. Can you imagine that this practice is known and that it has a name: "guest blogging"!
What is guest blogging about?

Guest blogging is the art of offering to another site or blog owners to produce free content and to ask them in return to insert a link to your website or blog.
The main benefit of guest blogging

For the host site this means free qualitative content, without having to spend time writing or paying an editor.
For you, the advantage is twofold: you gain some curious visits to your site and you get links that point to your site. Now, these links, which we call in the jargon "back-link", is good for your SEO!
Indeed, how does a search engine prioritize two very qualitative content in its results? It looks at many criteria including the reputation of a site: the more a site has links from external sites that point to it, the more the engines consider that this site is trustworthy and therefore deserves to rank higher on the keywords that it is targeting.
Thus, the more successful you become at getting back-links, the more likely your site will gain visibility in the search results of Google.
The other benefits of Guest Blogging

In addition to obtaining external links, there is a good chance that this content will be relayed on social networks by the site on which it will be published. And, also the audience of this one who will read your article.
So you imagine that your brand, if quoted, will be read by all readers of the article. So it's a great way to start building awareness of your business while promoting your website on the internet.
3 – Bet on video, the most popular media!
---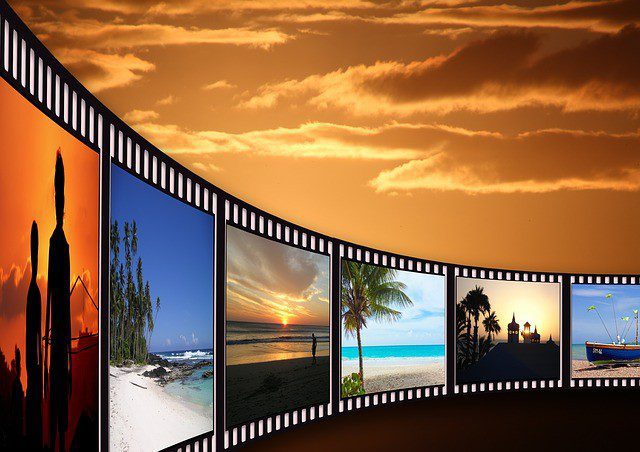 So far, we have been talking about editorial content, but do not forget that there are many other forms of content that can help you make your website known without investing too much money.
Among them, video is becoming more and more important. This is called Video Marketing.
And for proof of the importance of encouraging you go for video marketing, YouTube is the second most used search engine after Google. It is thus before Yahoo, Bing, Qwant and all the other search engines available worldwide.
Some figures on the use of video by consumers

Believe it or not but, more than 45% of Internet users watch more than one hour of video per week on Facebook or YouTube. Can you imagine that? Moreover, the video is so popular that nearly 50% of consumers are looking for a video related to a service or product before going to a store.
In short, you will understand the the video is becoming extremely popular! Moreover, the video has allowed some people to be widely known.
Who? … Roberto Blake, Tony Robbins, Gary Vaynerchuk, Behind the Brand with Bryan Elliott, and many more! … So why not you?
How to use the video to make your site known?

Of course, I won't tell you that you must get started in YouTube tutorials and become an outstanding YouTuber or a professional video producer, but simply that you must absolutely think about producing and integrating video into your websites and blogs.
You don't know what kind of video to produce? … Start by broadcasting a video presentation of your business. An original and attractive video.
Once it's done, share it on YouTube and then relay it on all the networks on which you are present. And since Google and YouTube are linked, you will gain in SEO by developing your presence on YouTube. For the visibility of your website, YouTube is simply good!
To give you an example, below is a video that one of my students recorded for my business:
Of course, be sure to optimize your videos by working on their title, description, tag, etc … As you can do in your SEO strategy.
How to create a quality video without breaking the bank?

The problem with videos is that it can quickly become expensive, very expensive. So how to produce a quality video without breaking the bank?
There are several ways to create an institutional video or news videos to share on different social networks.
Create an institutional video without difficulties

For example, it is possible to buy a video presentation of your company or the concept of it. This video will be already recorded and you will only need to customize it by adding your logos, your texts and even a music if you wish.
These videos usually cost only a few dozen dollars and give a real professional look to your business. For example, you can find them on the Videohive.net marketplace.
Create news videos cheaply

The real problem with video is the cost of the material needed to make a quality video: camera, microphone, green background … Creating a video can quickly become expensive.
The best way to create videos without breaking the bank, or even for free, is to use your own smartphone, laptop, etc. Indeed, nowadays, many of us have a hyper top level smartphone that can film in 4k and allow us to edit in a few seconds this video by adding texts or music … Think about it!
If you want to create a video and be able to customize the background, you will still need to invest in a green background and an editing software.
By spending a few hours training through the various existing tutorials on the net, you can edit videos recorded with your smartphone in minutes. Isn't life beautiful?
4 – Communicating on the right social networks
---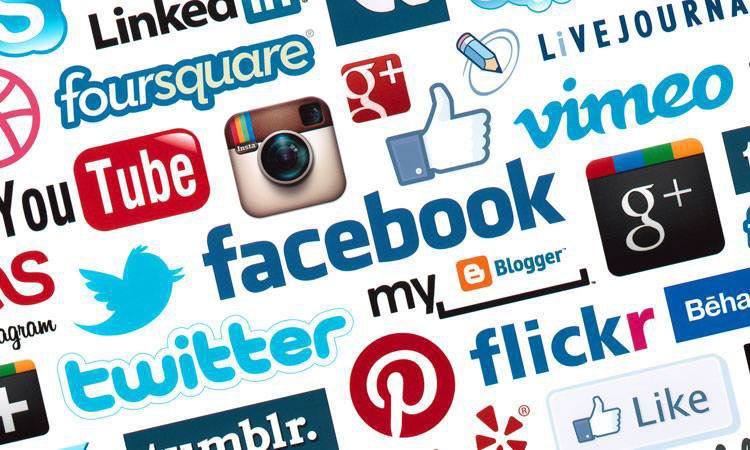 YouTube is very good, but what about other social networks such as Facebook, Twitter, Pinterest, etc … How to use social media to promote your business for free?
Perhaps you have already begun to develop your presence on social media, to no avail. If you have struggled to create social pages but you do not get results, it may be that you are not using the right networks.
How to choose the right social networks to communicate on?

On social networks, it is possible to communicate for free and so to talk about your brand and your website without paying anything. However, setting up a real communication strategy on these networks can be very time-consuming. It is therefore necessary to target the most interesting networks for your company and your website.
Thus, it is necessary to focus your investments in content creation on the networks where your target audience is. To identify these networks, you have to start by precisely defining your demographics:
How old are they?
What is their gender?
Their activity?
Where are they?
Their interests?
For example, if your target audience is rather young to teenager, head to social media like Snapchat or Instagram.
Likewise, if your target is BtoB, go to linkedIn, where you will be able to address and communicate to all registered professional profiles.
If your target is mostly females, you must know that Pinterest is a network with a predominantly female audience. On this network, you will have to share beautiful images of fashion, recipes, etc.
If your target audience is in China, you must know that it is useless to use Facebook or Twitter, etc … because such networks hardly exist in some countries in this area.
Do you understand the principle? Simple … you find social networks to integrate into your social media strategy and set up a content strategy likely to interest your audience.
5 – No, emailing is not dead
---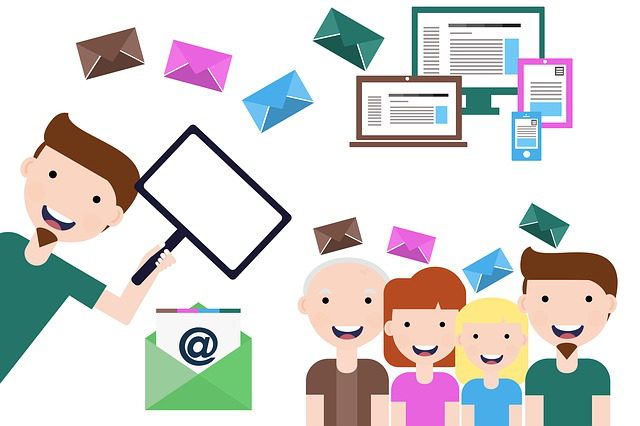 Although one may think otherwise, but emailing is not dead and is not outdated either.
On the contrary, emailing still represents a very important part of the communication and marketing strategies of the biggest brands. If big groups practice it, why shouldn't you?
Some figures on e-mailing

90% of web users check their email inbox once a week
On average, subscribers subscribe to 6 newsletters
76% of newsletter subscribers say they have already bought a product or service online by clicking on the link in the email
How to create an optimal e-mailing strategy?

The goal is not to create and distribute promotional emails that will end up in the SPAM folder of your prospects but to take or keep contact while slipping subtly a link to your website. The secret? … Be creative, original and do not be afraid to innovate!
As with SEO, there are many blogs that provide you with tips for defining and implementing an effective e-mailing strategy to market your business and website.
How to create a base of contacts?

Wanting to do e-mailing is a good strategy. On the other hand, to send e-mails, it is initially necessary to have or create a real base of contacts to whom you will address your e-mails. But how to create a base of interesting contacts?
There are many techniques to create a responsive database:
Your current customers can provide you with their information. They are usually the first source of contacts to integrate into your database
Publish a white paper, a digital book that deals with a specific issue that interests your users, that they can download for free in exchange for the details of your users.
You can rent a database from influential sites to communicate on it and try to retrieve the details of the targeted users.
It is possible to export your LinkedIn contacts, which are usually in the same industry as you, and import them into your database.
etc …
You see, to create a database for free, the easiest way is to apply the same method as for the definition of your e-mailing strategy, you will need CREATIVITY.
Speaking of emailing, one last tip: think about your signature!

We do not necessarily think about it, but our electronic signatures are also a great way to promote your business for free.
Drag the link from your website into your email signature! It's fast, simple and subtle! You will not be accused of doing aggressive advertising, at least!
But why is it so complicated to promote a business for free?

---
You will understand when reading this article, that to build your website in order to promote your business for free is not exactly that easy.
As competition is getting tougher on the web and the search engines are more and more demanding. It is therefore necessary to define and implement a real web marketing strategy to get out of the crowd and attract the prospects and customers.
One thing is certain, on the web, nothing is really complicated if we take the time to learn the vocabulary and the techniques.
If you do not have enough time to develop your own strategy, the best solution would be to invest a little fortune on hiring the services of a consultant and/or tutor. This step will be essential, otherwise your site will remain in the abyss of the internet.
But, luckily, there is a way around this:
Indeed, as you have read my article to the end, I am assuming that you seriously need to promote your business, and for free, therefore I am offering to tutor you at no charge whatsoever. For that, all you have to do is to signup for a free account at Wealthy Affiliate, where you will learn everything you need to know about creating your own websites, to optimise and monetise them and become a successful Internet Marketer. So if you are ready, let's …

Thanks for reading
---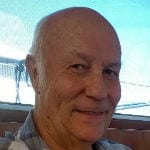 Now that you have an idea of how to promote your business for free, identify the free, if you have any other tips in this particular field, my readers and myself would like to hear from you. Should you have any problems and would like to find a solution, please make use of the box below. I normally respond within 24 to 48 hours. If you enjoyed reading this article please share it socially. Also post your appreciation in the comments area below, I will highly appreciate it!
I am a Premium Member at Wealthy Affiliate, where I learned how to share my passions and successes. You are most welcome to join my team and learn how to become successful in business and retire early. I will personally mentor you for FREE. It is 100% FREE to join, learn and earn! So, click the button below and I'll see you on the other side.