How To Call To Action On A Website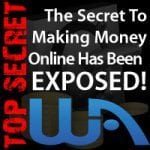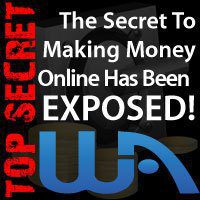 How to call to action on a website? How to create a good call-to-action (CTA)? So many questions that I receive in my mail box, or at conferences. Many entrepreneurs I meet are often with the same problem. Visitors to your website arrive, they watch what you offer, but do not take the action that you would like them to take.
In a word: they do not convert.
Your site may have beautiful pictures, you may have perfected your texts and your design, but nothing happens. You want someone to buy on your site or subscribe to your newsletter, but you may be missing something …
But, if you want your visitor to buy from your site, you must ask them to buy. If you want your visitor to subscribe to your newsletter before leaving your site, you must ask them to fill in the form. 
And how can you encourage your visitors to really do what you want them to do?
With what we call a "call to action", a "call-to-action", a "CTA".
How to call to action on a website
---
Call-to-action or how to convince your website or blog visitor to take the action you desire!
In the form of a word or an expression to the imperative, you indicate to your user what is the specific action you want them to do on your site.
It could be to:
go to your online store
buy a product
fill out your form
subscribe to your newsletter
participate in a quiz
take a survey
or register for your next webinar …
A call to action is not a simple button to buy a product or service. It's like a GPS or the final instruction you want to give your users when they are on your page. This is crucial, once your target is connected to your business, you need to tell him/her what steps to take in order to get your product or service.
Here is a clever call to action … click on the message below and see what happens ⬎
A clearly visible and attractive call-to-action button should help your visitor navigate your site easily and quickly. DO NOT HIDE IT!
With calls to action, we make a very clear suggestion to our visitor to take the action we have chosen for them. The one that will help him solve one of his problems, thanks to your product or service.
Here are 7 tips to create a GOOD call-to-action
---
1. Know your target, each user is unique
But do you know what your target needs? Your visitor has just landed on your page and is in a hurry to see if there is something in it for him. The first thing you should do is answer some of these questions:
What can you offer them?
Why would they need it?
As we discussed in one of my previous articles "How To Write Good Blog Posts That Trigger Readers Response" remember that it is important to identify the problems your target is facing and how much of the products or services you sell can solve all, all of their headaches. Again, most sales are based on solving a problem.
So list the benefits (not the features) of your product or service just above your call-to-action. The more you know about your audience, the easier it will be to convince them that they need your product or service.
2. Make it easy for them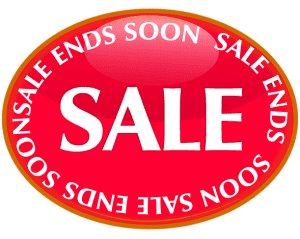 If, for example, your business encourages your future customers to call you directly by phone. Do not make them look for the number. Write it on the call to action and do not omit the information you think is relevant to them.
NB: If your intention is to tell your user what you want him to do, you should always use the active way: buy now, sign up, call today … That being said, surprise your reader with a call to negative action of the type "DO NOT CLICK ON THIS LINK" may be able to reserve you surprises.  I let you do the test. 
3. Show them that they are not alone
Generally nobody likes to be the first to try something, right? If possible, insert numbers above or below your call-to-action button. For example: "More than x customers, more than x people have already tried our services, these data will bring credibility to your brand.
Do you find that too commercial? you can say it subliminally and a bit more elegantly, simply by removing the numbers: "Welcome to the largest community of …".
NB: This is called "social proof" and it is one of the 3 elements of the principle of persuasion we will talk about in my next article. These tactics will help you to convert better on the Internet.
At this point I would like for you to watch this video recording of expert Jay of Magistudios:
"Hello CTA: Getting Visitors to Click"  ⬎
4. Introduce a sense of urgency
Because it is not the same thing to say "call now" as it is to say "call whenever you want"!
Limiting the time makes your call to action more persuasive. People are more likely to take action when they see a time limit. The feeling of scarcity ("only 5 places available", "only for the top 10" …) also plays an important role. A customer will want NOW what he would without a doubt be able to have in the future.
5. Raise his curiosity
We are all more or less curious by nature. Curiosity is one of the most important elements of what is called "copywriting". So, you can use a call to action that arouses your visitors curiosity and lead them to want to know more: It's a way of giving him a carrot: "You want to know more?" Unless you click, it will be difficult …
6. Add a call to action on each of your pages
Wherever they are on your site, your visitors need to know what the next step is. Therefore, do not leave them hanging! And particularly, and ESPECIALLY on your home page.
NB: Want to learn "How To Write Good Blog Posts That Trigger Readers Response?", then, follow this link ➸ How To Write Good Blog Posts That Trigger Readers Response.
7. Do not abuse calls to actions of any kind on your site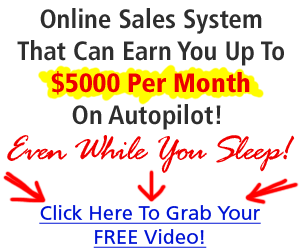 After reading this article, you may be tempted to add call to action buttons everywhere on your website. Stop it right there! Abusing your calls to action can also be very counterproductive. When your visitors arrive on your site, if they see dozens of links and buttons to click on, they will get totally confused and they might just leave your site to get on to your competitor's!
As I often recommend to my readers and conference attendees, it is all about finding the right balance between assisting your visitor and giving them some freedom in their browsing.
Here are a couple of questions for you:
How much importance are you giving, or have given so far to your calls to action?
How did you tweak them?
Don't forget that I have written this article for you, so feel free to comment on it in the comments box below. My readers would love to read how you operate.
And, if you wish to learn more about creating your own call to action buttons, I highly recommend this title ➸ How To Create Call To Action Banners That Get Clicks!
If you wish to learn more about starting your own online business from home, click on the banner below …

You might also like to read the below articles that I have selected for you:
And remember that you can subscribe to my newsletter so that you will be instantly notified by email when a new article is made available for you to read. Just follow this link ~~> Subscribe to my Newsletter!
Thanks for reading
---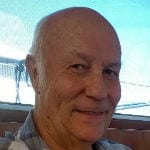 I hope that after reading this article you will know how to call to action on a website.  If you have any experience on the subject we would love to hear from you. And, if you have any questions, please use the box below and I will respond as soon as possible. If you enjoyed this article please share it socially and leave a comment below, I will highly appreciate it!
I am a Premium Member of Wealthy Affiliate, where I have learned how to share my passions. I am inviting you to join my team and learn how to become successful in business and retire early. It is 100% FREE to join, learn and earn! Click the button below and I'll see you on the other side.
 Easy to Retire – Copyright © since 2017 to date!