Work At Home For Seniors: 30 best jobs for seniors in 2018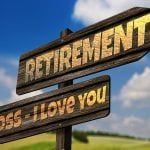 Work at home for seniors has become a necessity to supplement the usual very low retirement income; if any at all. It is also a dream for some people because it eliminates the long and expensive travels and time wasting on public transport or by car to get to and from work.
It is something that everyone should look into as part of their preparedness for a smooth transition from their working life to the time when they will be retired, with a sheer drop in their income, from one day to the other.
Working from home can also mean independence. It can also be a solution to have a complementary family income, for example when one is a stay-at-home mother who does not want to leave her children. Some of these jobs involve working on the internet, others not. As the rest of this article will show you, there are many ways to make money at home, and it is not reserved for seniors.
For you, I have researched a number of these jobs that you can do. Some of them can earn you a fair bit of money. But before we get started you might like to learn more about starting your own online business from home, click on the banner below …

… and now, let's get on with the …
30 of the best work at home for seniors
In no particular order, here they are:
Become a virtual assistant
---
What does it consist of ?
A virtual assistant is a person who will serve a company or an individual. He/she is available for their employer, online, and will perform all the tasks entrusted to them: it may as well be to find an apartment as well as to find the best offer for a trip or even to remind the employer of what he has to do.
In some cases, good computer skills are needed, as well as written and oral communication skills and perhaps also a good knowledge of the current world of business when the employer is a company.
Average salary
A virtual assistant charges for services for time spent on the tasks, on the contract for a specific job or on the basis of a monthly fee. The average hourly rate is usually $15 per hour but often much more.
What about being a blogger?
---
What does it consist of ?
A blogger is a type of homework that is more and more prevalent with the development of net 2.0. It is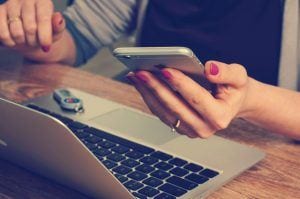 somewhat similar to that of web editor, except that the blogger is, as the name suggests, a "pen" that writes only for blogs, just like what I am doing here.
This requires special skills, such as the perfect mastery of a few specific topics, which will be the topics of the blogs he manages, some knowledge of internet charters to moderate comments and an ability to communicate in writing to interact with other Internet users and build loyalty. The blogger writes articles for a particular blog, we call it a niche, about a given subject.
Average salary
The blog generates revenue through advertising, which is done through various means (placement of links, sponsored articles, affiliation or adsense), once the blog has a certain reputation. It takes a while to hope to make money, and getting $1,000 a month is not a rare thing but it requires some hard work to get it to produce a very decent income.
There are some excellent trainings available online where you can learn to become a blogger and earn while perfecting your new skill. One of the oldest and most reliable is Wealthy Affiliate, and it is free to join, learn and earn.
Blogging is an excellent home-based opportunity that will earn you a complementary income of a few hundreds of dollars a month at the very beginning, while you are learning the ropes.
Then, later, selling products via your blog, will generate a significant source of additional revenue.
The Internet is filled with people who have made blogging their full time occupation, during, or long before their retirement.
Here are some success stories I have collected from people I personally know: Success Stories.
Travel advisor
---
What does it consist of ?
A travel advisor working at home will help future tourists prepare for their vacations, from booking accommodation and cars on site to creating a fully planned itinerary that includes things to do and must-sees to visit; he/she can also practice remotely for a travel agency, which hires advisor to receive assistance in his work of research, planning and booking by mail. Knowledge of tourism is essential, as well as knowledge of one or more foreign languages ​​and good communication skills.
Average salary
The travel advisors derives their income from the fees paid by their clients but also from the commissions paid by hotels and leasing agencies with which they work, or from the tour operator or travel agency to which they are affiliated. Their income can thus easily reach at least $2,000 per month.
Corrector
---
What does it consist of ?
The proofreaders are sharp-eyed professionals who are fluent in spelling and grammar rules. They are indeed responsible for proofreading texts to make the necessary corrections to make them perfect, thus making sure that all spelling mistakes, grammatical errors, etc. are corrected, in order to avoid misinterpretations. They are the true controllers of the text quality, meaning and coherence.
Average salary
A home concealer earns on average the minimum wage, which can reach a minimum of $2,000 after a few months of practice.
A call center at home
---
What does it consist of ?
For several years now, call centers have been developing at home; in fact, thanks to the Internet, many companies subcontract calls, sales and problem solving to outsiders who work from home. The employing company usually provides the necessary equipment to create a call center at home.
Average salary
The average salary of a home call attendant can reach $1,500 monthly for 35 hours per week. But you should know that employees are paid by the minute, to give more flexibility to corporate employers and the salary can start at about $8 per hour at the beginning, and calls can be rare at first and then increasing.
Beauty and well-being coach
---
What does it consist of ?
A health coach is one who will give personalized advice to people who want to take care of their well-being and beautify themselves. It is important to know how to listen to your clients, to know how to communicate and to have knowledge in the field of health, aesthetics and fashion.
Average salary
As with any professional coach, your average salary will depend on the size of your clientele and your reputation. The price, usually set on time, varies between $50 and $150 per hour of coaching.
Why not hairdresser?
---
What does it consist of ?
The hairdresser's job at home is the same as that of a hairdresser in the salon. If that would be your chosen occupation, you will have to provide all the hygiene and aesthetic care of the hair of men and women as if they were coming to your salon, but at your home, or the client's home, with care such as shampoos and scalp treatments, plus more creative services such as cutting or dyeing hair. You will advise your clients in the choice of a hair treatment and a hairstyle and being able to realize them. In addition to a trained eye and a certain artistic sense, a good home hairdresser must have easy contact, be patient and calm.
Average salary
A hairdresser at home earns on average $1,450 gross monthly.
Or online concierge?
---
What does it consist of ?
The demand for online concierge is growing stronger; the Internet also offers many services and reaches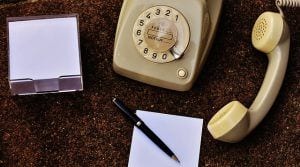 more customers through simplified communication.
The online concierge provides just about the same services as a private assistant to his boss: booking a restaurant table, shopping online from a detailed list, sending letters. If that is of interest to you, you need to know that you will have to be meticulous and organized to succeed in this activity. You also need to have a good knowledge of your city, especially when it comes to welcoming guests who come to spend a pleasant stay and want to discover the best places and the most interesting tips that you may have about your area. Communication and writing skills are also needed to write clear information.
Average salary
An online concierge bills his/her rates according to a predetermined schedule accepted by the client; In addition, tips are quite common practice in this area, which increases incomes. These can thus be on average $2,500.
Giving private lessons
---
What does it consist of ?
Giving private lessons at home consists of receiving students of all ages to give lessons in all types of subjects (mathematics, languages, science, law, etc.). Levels vary from primary school to university. They may also be adults, for example as part of some countries' teaching program for a foreign Language.
Average salary
Home schooling sets its rates by the hour. Depending on your experience and the diplomas you can take advantage of, these vary between $10 and $20 an hour. Some courses, however, may justify a higher remuneration, between $50 or even $100, depending on the level of education of the student, the degree of complexity of the course and the time required for its preparation.
Home jewelry designer
---
What does it consist of ?
The jeweler at home makes jewels in the workshop he has built at his home before selling them on the internet. Whether you are an expert or beginner in this field, it takes time, imagination and creativity to excel at this activity.
Average salary
Creating jewelry at home can be a full-time activity or a complementary income, depending on your talents and time. Between $500 and $3,000 per month are thus possible.
Cooking at home
---
What does it consist of ?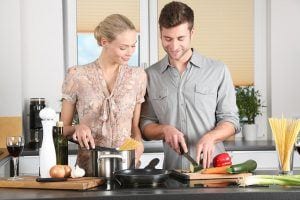 Cooking at home involves giving cooking lessons to other people; in addition to being a true cordon blue, this activity requires being passionate about cooking, in order to be able to truly transmit the love of cooking.
The home cooks receive their students at their home and provide them with equipment for cooking; they teach them the proper technical gestures and cooking tips to do this. They can also move to their clients' home to make a meal from start to finish. It is important to respect the rules of hygiene and the food chain.
If you are interested in this sort of occupation, Have the right pots and pans, which you can find at best prices on this website, and depending on your country of operation, you may want to first consult your local authorities to find out about the conditions required in regards to health and safety, consumption and the repression of frauds, etc.
Average salary
The average salary of a home chef is quite variable; depending on degrees and experience, it can range from $1,500 to $4,000 per month.
Dog trainer
---
What does it consist of ?
The canine home educator receives pet owners at home with them. He gives advice to the teachers as to the training of the dog, but also as to his diet, his health, his hygiene and the legislation which concerns him. He also trains puppies and dogs himself. Education is thus with regard to both the animal and the master.
Depending on the country where you live, you may have to hold a professional certificate of canine education, a diploma that might take up to about two years or 1200 hours to prepare.
Average salary
The average salary of a beginner canine educator is $1,500, an income that can reach $2,000 after a few years.
Correspondence teacher
---
What does it consist of ?
Unlike the teacher who teaches at home, the teacher by correspondence never meets directly with his pupils. He/she works remotely. Like a classical teacher, his role is to instruct the student, to develop his knowledge in a given subject and to advance it. He helps him as much as one of his colleagues in class, by instant messaging or email. He prepares a course, sends it, receives in return homework that he corrects and annotates. Courses may be given in writing or by video conference.
Average salary
The average salary of a teacher by correspondence is $2,000.
Accountant is also great
---
What does it consist of ?
The accountants who work in their home are expected to establish the annual accounts of small and medium size businesses who need such services. They will also provide advice on accounting and audits. Most of the demand is between January and April, the time of year when businesses do their accounting for tax returns.
Average salary
The average salary of an accountant at home is about $2,100 per month.
Online Florist
---
What does it consist of ?
An online florist makes attractive and original bouquets of flowers to display on their website for people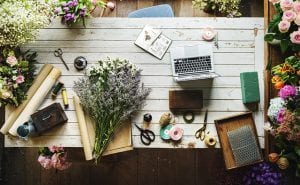 who can not move to a shop. The essential qualities to earn money at home with this activity are passion and perfect knowledge of flowers, mastery of floral art and a developed artistic sense.
Average salary
The salary of a beginner working full time will be about $1,500 gross monthly; with experience, they can earn between $2,000 and $4,000 per month.
Graphic artist
---
What does it consist of ?
The job of graphic designer is to give a visual identity to documents (posters, book covers, advertising brochures or packaging). For that, you would have to choose the paper, the colors, the typography, the place of the images and the texts. You will also invent logos. Today, the computer has generally replaced pens and pencils, especially with computer-aided publishing software.
Average salary
As a graphic designer at home, your average salary may vary between $1,500 and $3,500 per month, depending on your experience, your reputation and the number of clients you have.
Makeup artist
---
What does it consist of ?
The makeup profession which is very attractive to ladies consists in transforming a face, in order to highlight its natural beauty or on the contrary to make it into a monster, for example for the needs of a film.
You, as a makeup artist at home, will fulfill the desires of your clients, the makeup might be sometimes discreet, for example for the office, sometimes more sophisticated, for example for a future bride. You may also give makeup tips to your clients and explain how to choose and use the various cosmetics.
Average salary
The average salary of a makeup artist at home is $1,500 gross per month, provided you have a sufficiently large clientele.
Nanny at home
---
What does it consist of ?
The job of nanny, or maternal assistant, consists of welcoming one or more children under the age of three, in your home, that the parents entrust to you, occasionally or regularly. You will look after their well-being, their safety and their education: you walk them, play with them, feed them, take care of their toilet. This profession requires a lot of patience and a good psychic balance.
Average salary
A home-based nanny sets her own rates in agreement with each parent employer, in accordance with the minimums set by law, which varies from country to country, and can be $9.80 per hour and possibly $10.20 for qualified nannies, i.e. a gross salary could look like $1,700 and $1,750 a month.
Also pet sitter
---
What does it consist of ?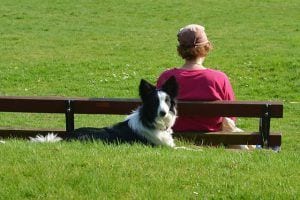 The job of pet sitter is the equivalent of that of baby sitter, but for animals. It consists of welcoming at home one or more animals that their masters entrust to the pet sitter. It can be cats, dogs, caged birds, or any other kind of pets. If that is somethings that you would like to do, you will have to also walk the dogs during the day. Guards can be punctual or spread over longer periods, such as a weekend or vacation.
It will require that you own a sufficiently large property so that you and the animals live comfortably. Also, this activity must not be a nuisance to your neighborhood. Make sure that you know in advance the kind of pet that is involved, as some owners may need that you sit a boa constrictor, la leopard, or a crocodile! Yes, there are strange people.
Average salary
The salary varies according to the time devoted to the activity, ranging from $8 to $25 per day of care or walk, depending also on the sort of animal.
A photographer
---
What does it consist of ?
The job of a photographer is to take pictures of people or landscapes, monuments. When practicing at home, as a photographer, you can either decide to build a website to sell your own photos, or arrange a photo workshop in your home to receive people who want to be photographed.
Average salary
As a photographer, your average salary would be a little higher than the legal minimum guarantee for certain countries, usually by ​​15% to 20% higher, but can vary a lot according to your notoriety and talent.
Nail technician
---
What does it consist of ?
The nail technician at home has the mission to beautify the nails of the hands and feet of the clients, realizing, after performing a diagnosis of the nail, extensions, modeling, manicures or fills. As a nail technician, you can also decorate the nail with jewelry. Finally, you will also have to remove the prosthesis.
Average salary
The monthly gross salary of a novice nail technician working at home, at a rate of 35 hours per week, can reach $1,450 or more.
A web master
---
What does it consist of ?
The web master is responsible for writing texts for different sites and blogs. To practice this profession, you need a good "pen"; with a good spelling and an irreproachable grammar; know where to look for reliable and accurate information; have a good mind of synthesis and know how to write clear and concise texts. Most of these skills can be acquired with a good training and some practice.
For example, six months ago I wouldn't be able to write two chapters, and it would have taken me a week to do that, and now, everything you see on this website, I have written myself. This particularly long article took me a few days to research and a little bit more than a day to write.
⬐ I learned all that at Wealthy Affiliate which I joined eight months ago (at time of writing) ⬎

As I said earlier in this guide, it is an excellent school for learning this very lucrative profession. It is probably the oldest and most reliable, plus, it is free to join, learn and earn at the same time.
Average salary
The average salary depends on the amount of work is entrusted to you, if you build websites for clients, the qualities and the reputation you have gained in time. You can sell your work for $60 or more for a 500 word article, even if the average market price for the latter will be around $30.
And if you want to have one or more websites or blogs of your own, to share your passions, and make money at the same time, by selling your own products or services, or Amazon products for example, the sky is the limit. Here are a few success stories for you to go through.
Home ironing (not for me Lol)
---
What does it consist of ?
While other household chores are necessarily practiced in the homes of customers, ironing can be done from home: customers come to drop and pick up their laundry, to the person doing the ironing. That person then irons the clothes that are brought to them by respecting the instructions written on the labels and folds them, so that its owners only have to put them straight in their cupboards and dressers.
Sewing can be added to the benefits, depending on the agreement with the owner of the clothes, if some are damaged.
Average salary
The average hourly wage for home ironing is $17. The monthly income depends on the number of services provided.
Medical secretary
---
What does it consist of ?
The job of medical secretary is to welcome the patient, of whom you might be the first contact, when making an appointment, which will be made by telephone as part of your work at home. As the medical secretary you will examine the requests; orient in case of emergency and give appointment with the appropriate doctors. You will manage your own agenda. You may also take care of transcribing the medical reports.
Average salary
The average salary of a home medical secretary is about $1,500 per month.
Could you be a sophrologist?
---
What does it consist of ?
The sophrologist who practices at home must have set up a sophrology practice at his home. He/she can then receive clients to practice their profession, which consists of a method to provide well-being to the patient concerned, based on breathing exercises, muscle relaxation and mental suggestion; it aims to allow one to focus on oneself and to regain a calm both physically and mentally.
Average salary
On average, a group session of one hour is charged at  $15 per person; an individual session, which can last between half an hour and three quarter of an hour, is billed on average $50. From these fees, the various expenses related to the activity must be deducted.
Or a stylist
---
What does it consist of ?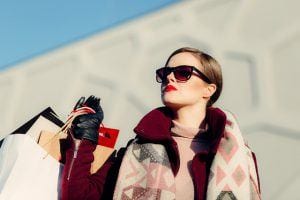 The job of stylist is to draw clothes, to create the models that make up the collections of haute couture or ready-to-wear; in the first case, the model may be unique, in the second, it will then be manufactured in series. It monitors trends and must anticipate fashion phenomena.
Average salary
The salary of a beginner stylist is the just about the minimum guaranteed in your country of operation; but the salary can quickly increase, according to the qualities of the professionals and their artistic talents, up to $2,500. A confirmed stylist can earn over $4,000 per month.
A groomer
---
What does it consist of ?
As a  groomer you will carry out care relating to the hygiene, the maintenance and the development of the animals entrusted to you; You thus take care of the cutting, the brushing of the hair, or the changing of bandages on veterinary indication.
Average salary
The average salary of a groomer who works from home is $1,700 gross monthly.
Translator
---
What does it consist of ?
The job of home translator is to transpose a text from one language to another, respecting both the content and the form of the original text. As as translator, you could work on legal, financial, technical, commercial, audiovisual or literary texts. You then must have a perfect command of the languages ​​you are prepared to work on; both in your mother tongue and the foreign languages ​​you are offering.
Average salary
The average salary of a translator is $2,500 net per month depending on your country of operation; and often on the languages involved.
Video training salesman
---
What does it consist of ?
The video training salesmen are people who create video training; on themes that they master such as Word, Photoshop or Excel, and to film tutorials while using these programs. Then simply put them on a website that attracts a lot of traffic to reach a large number of potential buyers.
Average salary
The income depends on the number of videos made and the number of courses sold. It can range from a few hundreds of dollars to a few thousands of dollars a month.
An apartment seller online
---
What does it consist of ?
This is not a question of being a real estate agent; a job that requires obtaining a license; issued by the authorities concerned; but to publish online advertisements for the account of other real estate agents; the benefits come from online advertising and the price charged to applicants for such services.
Average salary
The average salary of a real estate advertiser varies between $500 and $1,000 per month.
If you wish to learn more about starting your own online business from home, click on the banner below …

You might also like to read the below articles that I have selected for you:
And remember that you can subscribe to my newsletter so that you will be instantly notified by email when a new article is made available for you to read. Just follow this link ~~> Subscribe to my Newsletter!
Thanks for reading
---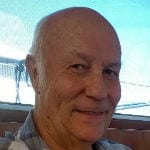 I hope that you enjoyed reading this article. Do you have any experience with any work at home for seniors? If yes, we would love to hear from you. In case you have any questions, please use the box below and I will respond as soon as possible. If you enjoyed this article please share it socially and leave a comment below, I will highly appreciate it!
I am a Premium Member of Wealthy Affiliate, where I have learned how to share my passions. I am inviting you to join my team and learn how to become successful in business and retire early. It is 100% FREE to join, learn and earn! Click the button below and I'll see you on the other side.
 Easy to Retire – Copyright © since 2017 to date!