How to Make Money Writing a Travel Blog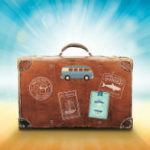 Has the urge of writing a travel blog, to make money, or just for fun, tickled you for some time? … But you do not know how to go about it?
Well, stay right where you are as you have finally arrived at your destination!
In this article I will give you some basic tips to help you understand how to start a travel blog. In short, I will help you to differentiate between Auntie Suzannah's holiday blog and a more professional travel blog that will be your work tool and to become your money making machine.
Every year dozens of bloggers go on an adventure hoping to live off their travel blog but have no idea how to go about do it. On the one hand there are "blog trotters" that are often sponsored by big brands or TV channels. On the other hand, there are those who talk about their trip and give advice on it. I advise you not to seek to be sponsored; but rather to create your blog and just give your own advice.
The advantage if you create your own travel blog is that you can create a guide for example. In this travel guide, you can give your best advice, places to visit but also the pitfalls to avoid.
Later, you can even create a video training on "how to plan your trip" for such a destination. Generally this type of training can easily sell in the region of a hundred dollars.
Now let's see how to make money writing your travel blog in 5 steps …
If I tell you that it is better for you to create your own products, it's so that you understand that by selling them it will be much more profitable than to be sponsored by a TV channel. Plus it is easier and you are completely free to do as you please. In other words, you are totally in charge.
Here is an example: you, as a blog trotter will earn about $5,000 to produce a film and give its content to a TV channel or display a beautiful advertisement on the videos you made. While if you were to create your travel blog and your own guides and trainings, and, let's say that in time you manage to have about 200 visitors per day, you could earn about $1,000 per month … for life (or more exactly, as long as the country you visited still exists).
So look long term and refuse sponsors who will pay you a lump sum for your work, and you will endup being the winner at all levels.
1 – Choose the name and the niche
---
Why do you have to find a niche for your travel blog?
Simply because there are so many travel blogs already that it seems absurd not to find a more accurate way in this relatively busy topic.
Of course, your niche choice needs an audience and should allow you to have enough content to write on the subject. If by just searching on Google, you understand that no-one seems interested or if you are afraid of running out of ideas after four articles, it is obviously not a good topic.
Also, your research should allow you to evaluate the competition. If several travel blogs exist on the destination you have chosen, this does not mean that you cannot choose it. Take the time to study them, see what they do, see their strengths and weaknesses. Taking the time to find a profitable blog niche is paramount.
Then you will have to find a name for your travel blog. The best is to think about it by thinking of the domain name you choose (the address of your blog, to be clearer).
For this, do not hesitate to go directly to a site to buy a domain name (Jaaxy for example) and start searching for names that are still available. Use the free tool below to start with …
Your domain name needs to be clear, it must match your personality, easy to remember and ideally it should fit the theme of your blog.
Also think about:
Making it short and avoiding dashes between words
Not choosing words that are difficult to spell
Avoiding confusion with names too close to those of the competition (like choosing the name lovelyplanet.com while the blog lonelyplanet.com already exists).
Not using words that end and start with the same letter (like travelinggreece.com or travellovers.com)
2 – Work on the design of your travel blog
---
Creating a travel blog requires serious thought about the design. Because remember, you do not want it to look like Aunty Suzanne's blog in the West Indies. But rather as a blog that looks professional, neat and serious (and by serious we do not want to have comments like "boring", but rather "the guy seems to know what he's talking about").
Today, it is relatively easy to take care of the design of your blog. Of course, you will need to invest a little time if you want to learn how to do it yourself, or some money if you want to hire the services of a professional web designer (which I do not recommend as you will want to be totally in control of your project).
Anyway, the choice of the theme of the blog is important. If you work with WordPress (which I highly recommend), you will notice that there are almost unlimited number of free or for a few dollars themes.
In my free Internet Marketing course, you will find more details on how to get started. Click on the banner below to register …

Feel free to use a basic WordPress theme and play with it, so that it looks even more like you. For that, here are our 5 useful tips to avoid so that your travel blog does not look too nerdy or amateurish:
Okay, go for pro but K.I.S.S. …
Make it simple and clean. The more it is cluttered and the more visual distractions there are, the less the reader will want to stay on your blog. No need for a small plane or a globe that spins to "decorate"!
Avoid color mixing thinking that the journey is reflected in a variety of colors. For example, use the color-hex.com website to choose your main color and to find similar or complementary colors.
Same thing, avoid font blends. Choose one that suits you and above all, that is easy to read.
Be careful if you choose to have a logo. Avoid complexity, a logo is supposed to be simple, with little information and especially easy to remember.
Stay constant, it's the secret. As soon as you do something on your blog or about your blog (images, posters, business cards …), keep a graphic consistency: same colors, same font, same words …
In other words … K.I.S.S.
3 – Polish the content of your travel blog
---
First, be aware that a travel blog with only a diary of your adventures may lack relevant content to attract an audience. Conversely, a blog with only travel tips can quickly become a cold, soulless platform.
My advice, mix it up! On the one hand, give advice based on your experience and what interests your audience, then on the other, keep a diary of your adventures in which the reader will get to know you, to focus on you and to trust you as a person.
In the end, the important thing is that:
You write about what you know, because it's easier to give interesting and personalized travel tips.
It is written according to your travel experiences, taking these as an example from time to time (the storytelling pleases readers).
You take pleasure in writing what you write, otherwise you will quickly give up!
To give your travel blog great content and write better blog posts, feel free to follow these editorial tips.
4 – Make money writing your travel blog
---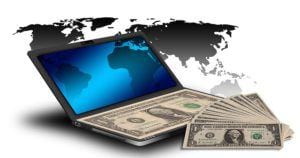 Even if you do not make a living immediately with your travel blog, this can happen faster than expected, especially when you prepare well!
There are many ways to monetize your blog, but maybe you are not ready for that yet. However, be aware that depending on the niche and popularity of your blog, some advertisers may not want to do business with you.
So for example, plan your design in such a way that you have a place to put an advertising insert. Or, write a page aimed at professionals in tourism (hotels, tour operators, restaurants, airlines …) who would like to set up a partnership or one-off contracts such as sponsored articles (reviews on some restaurants, hotels, etc. .).
5 – Travel thanks to your blog and multiply experiences
---
Finally, to have enough content to attract an audience (and advertisers too!), make sure to live things! It is not by staying locked at home that you will have good quality content for your new travel blog.
So go and live experiences, move around, have fun … It is not necessary to spend thousands of dollars for that, especially as the cost of living in some countries is truly advantageous (Eastern Europe, Southeast Asia, Latin America …).
Keep in mind that the desire to write and share lives on thanks to your experiences!
Is there any money in writing a travel blog?
---
There certainly is, but as you may know, the competition is quite fierce. So, you need to become competitive. For that you will have to start on the right footing, and will need to …
Create a professional website or blog (preferably a WordPress)
Write regular content
Learn how and where to promote your blog
Monetize it
And a few more things … All that is not difficult to learn and master. However, you will have to follow the right training.
For that, I highly recommend that you join the Wealthy Affiliate training program. It is free to join, learn and earn while you a doing what you love doing …

Thanks for reading this guide …
---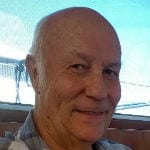 If you are already writing a money making travel blog, and have any tips to share with us on the subject, we'd like to hear about it. And, if you have any questions, please use the comments' area below. You should normally receive a reply within the next 48 hours.
If you enjoyed reading this article, please share it socially. Also post a comment with us here below, I will be very grateful!
As a Premium Member at Wealthy Affiliate, I learned how to share my passions with the world. You are very welcome to become part of my team of very successful netpreneurs. You too can become a successful business owner and live your laptop life. I will be your personal mentor for FREE. It is 100% FREE to join, learn and earn! Click the button below and let's …