How To Make Money From Home In Your Spare Time – Part 3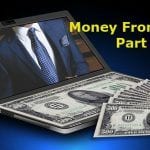 Here is Part 3 of How To Make Money From Home In Your Spare Time. I hope that you enjoyed reading Part 1 and Part 2 and that you learned a few things that will help you in your quest for a financial freedom.
If you have missed the first two episodes, follow these links ~~> How To Make Money From Home In Your Spare Time – Part 1 and How To Make Money From Home In Your Spare Time – Part 2, then join my mailing list so that you will be notified as soon as Part 4 is available for your viewing.
The signup form is located midway down the right hand column. At the same time you will receive my FREE eBook: "One Signup A Day Strategy".
So far we have covered the following:
Gain back the control of your smartphone
Get to bed early and work earlier in the morning
Do not overload your day
When asked to help, refuse by all means
Chuck your TV through the window (or reduce its use)
Automate repetitive tasks
Today we are going to learn how to gain time by improving on our day-to-day actions:
Always finish what you started
Do not make an appointment unless it's really important
Have recent equipment and of quality to work with
So, let's get started shall we? …
How to make money from home in your spare time – Part 3
---
Always finish what you started
When we have a job to do and we reach the end of the day, we tend to stop.
Whether it's while creating videos on YouTube; a podcasts on iTunes; writing an article on our blog; creating a training, etc. … we just stop.
Often, we decide to stop for one or more reasons …
It's getting late (it's the most common)
We must solve an unforeseen
Because we are behind on other tasks
We are disturbed by something or someone
Then we remember something urgent to do
And many other reasons that I do not know yet
If today you are more likely to stop in the middle of a task rather than to finish it, know that you are wasting a lot of time.
Why?
Because when you take up an unfinished task, you have to remember what you still have to do on the task in question.
The proof?
I completed Part 2 of this tutorial a few days ago, then I have attended to so many other tasks, that now to write this series, I have to refresh my memory, go back and read Part 1 and Part 2 so that I remember what I was talking about in order not to repeat the same chapters.
What was I doing?  Where did I stop?  When should I finish this task?  What resources did I use to complete this task? Etc.
Seen like that, it looks like nothing dramatic, but in practice, it's the opposite. Sometimes you spend more time remembering what you should do instead of doing the task in question.
So, instead of spending an hour writing an article or editing a video, you will spend an hour remembering what to do, and where you left it.
It is not for nothing that we spend more time on unfinished tasks than on new tasks, because there is a law that explains that …
We all have 24 hours in our days!
The principle of this law is this: "A task performed in its entirety will always progress faster than the person who does it in several days."
In your opinion, do you know why it is more efficient to complete a task on the spot than to do it in several days?
The reason for that is because we are in a momentum of work.
A bit like the principle of the locomotive …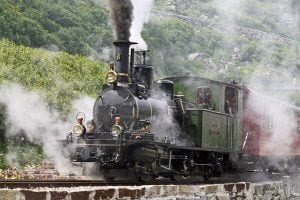 You know, it takes a while to start a locomotive, because you have to put a big load of coal in the boiler (or rather, in the engine of the locomotive).
Once the locomotive has started, it takes more and more momentum to reach its destination.
But when the locomotive decides to stop 5 minutes in the middle of the trip, it loses all the momentum it had previously.
This requires us to spend as much time and effort to restart the locomotive as initially.
To accomplish a task, it's exactly the same thing.
At first, it takes a while to get used to the task, but once you are on the job, you move faster and faster towards its completion.
That's why it's important not to stop  while working on a specific task.
How not to stop in the middle of a task?
The first thing to do is first to impose a rule to oneself, that of always finishing what you have already started.
For example, when you want to create a video, you go to the end; when you do a podcast; you go to the end; when you write an article, you go to the end; when you want to send an e -mail … OK, you understand.
Then I advise you to protect yourself against all kinds of distractions and against all the solicitations of others so as not to be interrupted while you perform your tasks.
For my part, when I work on a task (for example, this article), I turned off my smartphone; I put it more than 10 meters away from me and for solicitations; I make sure to lock myself in a room alone.
In this way, I do not risk being distracted by my smartphone or being solicited by someone.
Finally, for the most important tasks, I advise you to organize yourself so that you are able to complete your tasks to the end.
For me, if I work in the morning, it is because it is during this period that I have the most free time to accomplish my priority tasks.
But also because I would be less likely to stop in the meantime, because it is always easier to postpone an ongoing task to the next day when it is dark than when it is daytime.
Honestly, it's worth it to finish all our tasks, because on the one hand, it frees us time and above all, we feel proud at the end of the day.
Do not make an appointment unless it's really important
---
In a normal day, we will all come across tasks that will take us more or less time.
For our small business project, it will be to finish a guest article, edit a YouTube video, send an e-mail to our list of subscribers, etc.
Not to mention the other daily tasks, such as going to work, looking at our private emails, doing the work that is asked by our boss, helping someone to progress on their work, etc.
Besides that, there are professional meetings.
For example, going to a meeting, going to a conference, attending an event, meeting a client, etc.
But there are also personal appointments.
Like going to a family meal, attending a party with friends, making an appointment with your doctor, etc.
On the one hand, there is nothing wrong with going to an appointment, because it allows to live a certain experience (whether it is a professional or personal appointment).
What we sometimes forget is that appointments are both big consumers of time and energy.
Why? Because there are 2 reasons for that:
The first reason is because an appointment lasts a certain amount of time.
For example, a meeting can last between 15 minutes and 2 hours depending on the theme, a family meal can last between 2 hours and half a day depending on the number of people present and a conference can last between one hour or a day depending on the type of conference.
You just have to book a meeting, a conference and a family meal to fill your day.
And finally, the second reason that appointments are both a waste of time and energy is because you have to travel to get to a specific place.
To come back to my previous examples, to go to a conference, it takes an hour of driving, to go to a family meal, you have to go to the grandmother, so 2 hours drive, to go to an event, you must go across the city, etc.
Not to mention that we must also count the trip "back to square one", which amounts to doubling the time of the trip.
Sometimes, you spend a lot more time on the return trip than on the appointment in question.
In summary, just moving from point A to point B, like going to a conference or a meeting, it makes you lose a lot of time.
And it's a real shame if you are in this kind of situation because you could have used that time to start your online activity, like writing an article, making a video or recording a podcast, and so on.
So, the solution will be to make as few appointments as possible to gain maximum of free time.
In short, how to avoid a maximum of appointments?
The first tip I would like to share with you today, it will be to clearly define your priorities (if you have already done so, all the better).
Once your priorities are set, you will start by stopping making appointments on the fly.
For that, you will have to start saying "no" to all the appointments that have nothing to do with your priorities.
Again, I have already talked about it so just go back in the article.
Then, my last tip to avoid a maximum of appointments, is to limit the number of appointments per week.
For my personal case, I limited myself to only one appointment per week maximum.
So yes, I know it's extreme for most people, but it's a personal choice that I decided to take and that I'm ready to take until I have succeeded to free up enough time required to get my new project launched.
After all, nothing prevents you from taking up to 5 appointments a week; it's really my recommendation, beyond the 5 appointments per week, it's way too much to handle.
With these 3 tips, you will have gained a lot of time on the appointments.
Have recent equipment and of quality to work with
---
We all experienced the same situation.
You arrive at your workplace right on time, you take your usual coffee, you start to sit comfortably at your desk, you turn on your old computer, you choose a priority task to perform during the morning.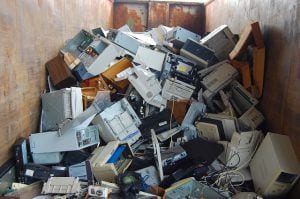 And when you need your computer the most to work, it takes 20 minutes to start, suddenly, you are forced to wait for the duration of the startup.
A few minutes later, the computer starts to bug and you cannot use it anymore, you decide to save your work just in case, then you restart it.
Before that, you have to make updates that must take more than 10 minutes.
Once the updates are done, you restart your computer and this one takes at least 20 minutes to start.
We are in the middle of the morning and you have not even finished the first task you promised yourself to work on.
Once your computer is on, you hurry to see if your work has been saved, luckily you managed to save your work on time.
You do not lose a second to pick up where you were.
But …
Unfortunately, the computer starts to slowdown again; and this time it goes off by itself, without you being able to save your work.
At that moment, you start shouting "no" in front of your computer, you try to restart it by pressing the ignition button several times, but nothing happens.
The computer refuses to start and all the work you started to do is lost forever.
In the end, instead of doing your job, you spend all morning meeting technical problems; without having the slightest chance to start working.
Between you and me, working with this type of computer is a nightmare, a plague to avoid.
Yet, while frustrating, there are hundreds of people who are going through this same experience every day.
And maybe you too are having the same problem right now.
Today, most people use computers to work on, whether we are a mechanic, an accountant or even an entrepreneur.
Among these same people, we are a lot to work with a computer of poor quality; or of more than 10 years.
Unfortunately, working with an old computer, especially today, is a very bad idea.
Why ?
Because if you do not have a computer of good quality and especially recent, you will have difficulty to progress with your online project.
Because you take the risk of being exposed to technical problems like bugs, viruses, slow loading, etc.
And most importantly, you are depriving yourself of a lot of productivity tools which are only available online.
Basically, it's like you deciding to climb a mountain with an arm attached to your back. Well, it may be admirable to see, but you will not advance faster than one who climbs with both arms.
For my part, I find it a shame to work with a computer that spins it wheels all day, because it prevents you from working as you would like to.
I am well placed to tell you, because I worked a long time with an old laptop; the on button was so worn out that I had to use a toothpick to get it started; and the noise it did when it was finally on. I used to call it "my washing machine". Not to mention that all of a sudden, the screen used to turn pink and nothing I could do to stop that but to continue to work on a pink screen.
Anyway, how can you avoid meeting these problems?
If I have one advice to give on computers … it is a good investment to buy a new computer every 3-4 years.
Whether it's a Window or a Mac; but of course, the idea is not to spend a fortune on the new MacBook Pro and be in debt; but to choose a computer that suits your current situation.
Personally, it's been several years now that I have been using a Chromebook. It is much cheaper, faster and lighter; among many other advantages such as that it updates itself automatically each time your re-start it. Also, there is zero risk of catching a virus. You can work on any other computer, even if you do not have yours; all you need is an Internet connection and to remember your login details.
If you wish to learn more about starting your own online business from home, click on the banner below …

You might also like to read the below articles that I have selected for you:
And remember that you can subscribe to my newsletter so that you will be instantly notified by email when a new article is made available for you to read. Just follow this link ~~> Subscribe to my Newsletter!
Thanks for reading
---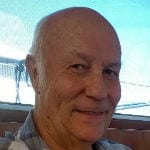 I hope that this article will show you how to make money from home in your spare time. If you have any tips on the subject we would love to hear from you. And, if you have any questions, please use the box below and I will respond as soon as possible. If you enjoyed this article please share it socially and leave a comment below, I will highly appreciate it!
I am a Premium Member of Wealthy Affiliate, where I have learned how to share my passions. I am inviting you to join my team and learn how to become successful in business and retire early. It is 100% FREE to join, learn and earn! Click the button below and I'll see you on the other side.
 Easy to Retire – Copyright © since 2017 to date!