Why Is Affiliate Marketing Better Than MLM (Multi-Level Marketing)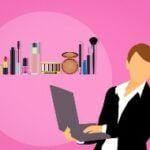 More and more people are coming to the Internet to find ways of making a living online; or at least to help pay some of the bills that keep coming in and are piling up. Does that sound like you? Perhaps, but the big question is "Should you go for Multi-Level Marketing (MLM), or Affiliate Marketing?"

Having done both MLM and affiliate marketing for many years, I will attempt here to show you which marketing model will work best for you and why. So, take your time to read this tutorial till the end and understand it so that you can make the right choice for your future online projects, avoiding all the possible pitfalls, okay?
Any questions? Use the comments' section at the bottom and someone or myself will come to your rescue as soon as possible.
And if you think that some of your Twitter followers could benefit from this guide, why not invite them to join you? To do that, first log into your Twitter account and click on the bar below …
Why Is Affiliate Marketing Better Than MLM (Multi-Level Marketing)? Read This Tutorial to Find Out … and reTweet Please #AffiliateMarketing #MLM
Click To Tweet
The ever-growing businesses are strategically planning, thriving in the industry, and establishing a name for them. The ideas behind the amenities that provoke your brand through digital marketing is a consistent thought of establishment. The main game is sustainability.
While you are making strategies to promote your products, sell, and survive as competitors in the market, there are numerous ways to do it. Affiliate and multi-level marketing are two ways to guarantee accomplishment for your brand. 
The more informative your advertising, the more persuasive it will be.

– David Ogilvy
This article will tell you everything there is to know about affiliate marketing benefits; and why it is preferable over multi-level marketing.
What Is Affiliate Marketing?
---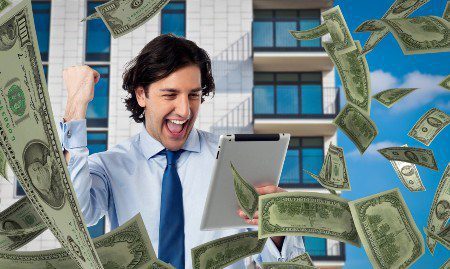 Before we dig into which one is a better process, first understand the concept of affiliate marketing.
Every brand selling products requires marketing. But in traditional marketing, you had to go to the provider, whereas, in affiliate marketing, the provider comes to you.
The process of selling someone else's products and gaining a commission out of it is called affiliate marketing.
Understood?
Let me make it sound easier for you …
You go to a brand for services. Here the retailer comes to you. Through affiliation, the seller is selling products to the customer. You might be the affiliation, earning a commission out of it.
There are millions of products to sell, and hundreds of clients looking for affiliation. Just find the right product, work independently, choose your time of working, and earn more than others. 
You can start by joining any free affiliate marketing programs and build a name for yourself through this. There is no limitation on how many products or niches, and industries you should focus on as an affiliate. But, experts suggest engrossing your mind in areas of your interest or your target audience's interest. 
If that is something that is appealing to you, I would suggest that you have a good look at my #1 recommendation.
Marketing is too important to leave to the marketing department.

David Packard
What Is Multi-Level Marketing?
---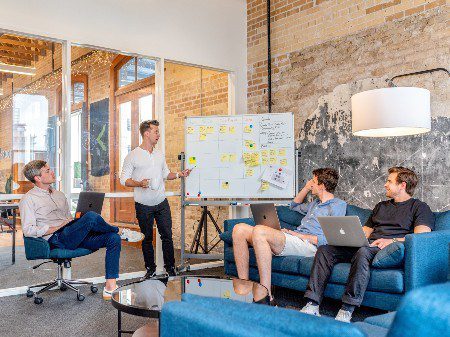 Multi-level marketing is also called network marketing. As the name suggests, you are building multiple levels of business.
But how can you build multiple levels?
By promoting the idea of the brand to the customers, not just the product 
You can do this if you are skilled enough to grasp the trust of customers around you. This method requires investment before you earn any income. You won't be working independently. Whoever signs up to stimulate the business you are promoting; will get a commission out of it.
You need to take a team alongside you and work effectively to help them earn before anybody signs-out.
Affiliate Marketing Vs. Multi-Level Marketing
---
While typing this, I may sound biased, but what about the right industrial planning? 
If you have to take a team beside you, what commission will come to you?
Regarding the concept of affiliate marketing, it is preferable over multi-level. Affiliate marketing is a legitimate business that you need to work on for some time, start planning, apply different strategies, and then step into the game.
You cannot do it without knowing the ideas or apprehensions that might come with this competitive market. There is no restriction on products. Just sell and earn.
But with multi-level, the concept is the opposite. You can run it alongside your daily 9 to 5 job. You cannot be entirely dependent on it unless you find individuals who have skills for promotion. Through this, you recruit a team and earn a commission, unless or until the team keeps working.
The brand you are working for as a multi-level marketer restricts the supply of products or retails.
The main difference lies in the benefiting. In multi-level marketing, those at the top, working for more than a decade, or owning the business get benefited, whereas, in affiliate marketing, only you get the advantage.
There is no team to rely on in this type of independent company. Work hard on yourself, on providing the retails, and earn a name for yourself.
Advantages of Affiliate Marketing Programs over MLMs
---
Here is a list of benefits that come from choosing affiliate marketing over MLMs. But before we dig into that, know that nothing works without passion. 
If you feel like there's something out there that you're supposed to be doing, if you have a passion for it, then stop wishing and just do it.

Wanda Skyes
If you want to build your name in the market, stay persistent to one product that you choose of your interest. If you start crumbling here and there, the turning may get in between your ambition. It will be extremely harmful. Commitment, passion, and patience will take you to the top of the hierarchy.
– Choose Products You Sell Based on Your Interests
Affiliate marketing provides you control; multi-level does not. Through the latter, you become restricted to a few retails and push customers into buying them.
Not a great idea!
But with affiliate marketing, you become what you own. You choose the products you know will sell to the target audience and justify the brand's mostly insanely reputed skilled individuals into becoming an affiliate too. The commission comes on every product you sell, unlike in multi-level.
Unbelievable, right?
Now you have the chance to choose your favorite product, work on its selling, and earn commissions too.
– Promote Products
While you have control over the products, you can choose the promotion method too. The promotion sites have complete knowledge about how the customer came to the site. It may be a link on a website with an image or a YouTube audience attracted to the product. 
Multi-level restricts you in this area too. While recruiting members, you are sandwiched between products and retailers. The sellers may need training or unaware of the working of the brand. If you cannot find people as passionate as you, step away from multi-level and into affiliate marketing.
– Entry and Start-Up Costs
There is no cost to joining the affiliate programs. Just when you have enough hold of the process, sign-up on ClickBank (the best and easiest), Amazon, eBay, Etsy like e-commerce websites. Without giving it a second thought, establish a name. 
Multi-level marketing requires costly sign-ups. Depending on the company's reputation, the charges are expensive and subsequently engage you in thinking whether you are ready for this.
You have to buy products with a little discount, then sell them, remove the discount, and keep your profit.
– Commission Structure
The commission structure in multi-level is twisted and unverified for some reason. You earn a commission per month, not per product. The idea to negotiate, provoke the audience, and calibrate them into knowing the brand's name is a challenge. 
In affiliate marketing you get a commission on every product you sell. The plan to make monetary benefit on every sale motivates you to do more and much better. There are no hidden charges, whether you are selling via ClickBank, Amazon or Daraz, or whichever affiliate marketing program, product or services you wish to promote. You get what you sell. 
The benefit includes not restricting yourself from selling as much as you want, investing in renowned products, and making a commission.
– Ease of Operation
Multi-level marketing requires convincing, whereas affiliate marketing requires attentiveness. With persistence, you can learn a lot in affiliate marketing, whereas multi-level is layers of effort. The recruited members need assistance continuously alongside your struggles.
Affiliate marketing isn't a walk in the park, but less hectic than MLM. You can operate from the ease of your home or in your office. If you provide affiliation through a website or YouTube, know that it needs some time to start maintaining on search engines and attract traffic. After that, it becomes passive earning.
– Monthly Targets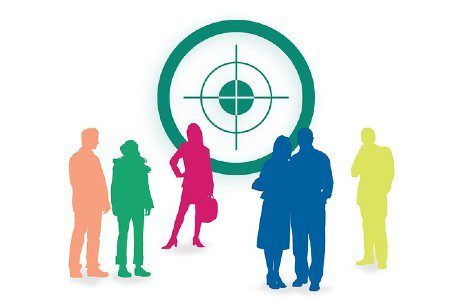 Affiliate marketing, once you achieve the target audience as customers, will become your triumph success. It is one of the significant reasons why affiliate marketing is better than MLM.
The monthly target is easier to achieve in affiliate marketing. You can sell as many products as you want, reach your target, and earn commissions. But not in the case of multi-level marketing.
You have to achieve the target from every recruiter; otherwise, the target might fall from the chart. It will impact the whole team just because one recruiter's achievement did not hit the mark.
Being an affiliate marketer myself since 2001, I have seen them all, not always the right ones, but all in all I have ended making quite a lot of money for myself, without having to depend on the hard work of those I have recruited. I really have become my own boss!
And Where Did I Learn About Affiliate Marketing?
---
I can assure you that during my long career online I have never come across an affiliate marketing program that beats "Wealthy Affiliate". They offer everything that you need to learn how to get started as an affiliate, how to create your own websites and monetize them. And their training is 100% FREE!
To give you a precise picture of how it compares with any MLM opportunities I have created a comparaison chart below. So, have a look and by all means, join my FREE Affiliate Marketing classes (the green button at the bottom of the chart) …
Why MLM Is Not a Sustainable Business Mode
---
For those looking for a shortcut, multi-level marketing will not suit them best. It is an incredible way of earning if you have investors looking to make a promising future. But if the team is not persistant, unaware of the benefits, the process may not come together as a reliable one. 
The reason why affiliate marketing is better than MLM is that you need not to work that hard on monetizing the website or channel. Without any investment, find customers who are looking for the products you sell. 
Bottom Line
---
There are many reasons to guarantee a prosperous future with substantial income and affiliate marketing as the source. I have articulated everything you need to know about affiliate marketing and multi-level marketing.
After this, you will realize why affiliate marketing is better than MLM, becoming an oeuvre of digital marketing. Let us know your favorite part of the content in the comment section.
About The Author:

Ahmed Gill, a student of master's, turned to be a blog writer with already 4+ years of experience in the content writing and SEO article writing industry. His SEO expertise enables him to write high quality blog articles following the forever changing Google algorithm.
He has accumulated loads of expertise within the eCommerce niche, especially in the listing of Amazon FBA private label products, product research and listing optimization, sourcing, launching and ranking.
You may contact him on Fiverr an excellent service.
If you enjoyed this guide, why not thank Ahmed for his great job? To do that, log into your Twitter account and click on the bar below …
Why Is Affiliate Marketing Better Than MLM (Multi-Level Marketing)? Click Here to Find Out! WorkFromHome #MoneyTalks #contentwriter
Click To Tweet