Affordable Healthcare Insurance Plans – Things to Consider Before Buying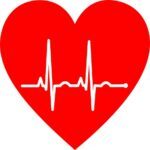 For many Americans, obtaining affordable healthcare insurance plans was a pipe dream. It was finally realized with the passage of the Affordable Care Act.
Health insurance premiums are now more affordable for households earning up to 400% of the federal poverty level (FPL); thanks to Barack Obama's comprehensive healthcare reform, which was signed into law in 2010.
It was also decided to include all adults earning less than 138 percent of the federal poverty level in the Medicaid program for those with low incomes.
In this article, we are going to find out what are the most important things to consider before picking healthcare insurance …
Things To Consider Before Picking Healthcare Insurance
Health insurance is the best way to deal with the expenses of medical affairs. Health emergencies can affect anyone, and that is why you need to be fully prepared. To avoid the last-minute rush, ensure you have good health insurance. It will ease up the situation when a medical emergency occurs. Before picking healthcare insurance, you need to consider various things.
Family Floater Plan vs. Individual Insurance Policy
---
Before picking healthcare insurance, you would want to consider whether you are enrolling in a family plan; or an individual plan. The difference between these two is that all members share the same policy in a family floater plan; unlike the individual policy where each family member has their own policy. A family floater plan is more economical. Individuals with spouses and kids should consider having the family floater plan.
Insurers give a 10 percent discount on the total premium if more than one family member is insured simultaneously. If one member makes a complaint, the sum insured of other members remains intact.
Many individuals ask if it is possible to include parents in the family floater plan. Well, the answer is no. It is suggested you get a separate plan for them. Such is because, under a family floater plan, the premium of the policy is calculated considering the age of the eldest member. Hence, it may cost you more to cover your parents.
Waiting Span
---
It is important to note that not all ailments are covered from the first day you get your insurance. In most health insurance policies, you need to wait for a specific waiting period to attain certain coverage. There are three types of waiting periods.
Initial Waiting Period
---
To receive any benefits under your healthcare insurance, you have to wait for a specific number of days. The period is also known as the cooling period in health insurance. The average waiting period for all health insurance plans is at least one month and a maximum of 90 days.
Pre-existing Disease Waiting Period
---
You need to disclose health conditions that you may have when purchasing a healthcare policy. A pre-existing disease is any condition, injury; or disease that is discovered up to 48 months before buying the healthcare insurance. Hypertension, diabetes, and thyroid are some examples of pre-existing diseases. The waiting period is one to four years.
Specific Diseases Waiting Period
---
Diseases like cancer, hernia, and stroke have a specific waiting period. Different insurers have different policies on the diseases that qualify for this waiting period. It is important for you to go through the policy details provided by each insurer before picking one. The average waiting period ranges between 2 years and 4 years.
Additional Features – Affordable Healthcare Insurance Plans
---
Adequate coverage for out-patient department (OPD) expenses is one important feature that you must look at. OPD expenses are those that incur without being hospitalized. Charges like doctor's consultation, check-ups, medicines, and ambulance charges are examples of OPD expenses.
Medical equipment like PPE kits, gloves, syringes, and many others are usually included in the patient's bills. Regular healthcare insurance plans do not cover such expenses. It is advisable to pick healthcare insurance that covers all the above as well as rehabilitation devices in the event of an injury. These are devices you might need to aid in your recovery after an injury or neurological trauma.
Another additional feature that you may want to consider is the co-payment plan. It refers to an arrangement that you cost-share with the insurance company. Ideally, it is recommended that you should look for healthcare insurance plans; which do not have any co-payment clause. It would be very costly to you.
Closing Thoughts on Affordable Healthcare Insurance Plans …
Choosing the best healthcare insurance plan can be a challenging process. A medical insurance plan will be beneficial during times of medical emergencies. Depending on your needs, you would want to consider the monthly premiums, each insurance provider network, and drug formulary.
These factors will determine which plan will best fit your needs; and budget. Unless you work for an employer that only offers the monthly plan, you would consider picking a yearly insurance plan. Consider the factors above before picking healthcare insurance.
This article might be useful to your Twitter Followers …
Be kind and share it with them. Ir's easy … just log onto your Twitter account first, and then click on the bar below:
Affordable Healthcare Insurance Plans – Things to Consider Before Buying … RT Please #healthcare #health
Click To Tweet
Thanks for doing that 😊
About The Author – Affordable Healthcare Insurance Plans
---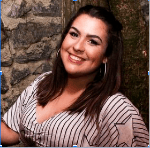 If you are a frequent reader of the articles on this site, you will surely recognize Tracie Johnson who is a regular and much appreciated contributor to this publication.
Tracie is a native of New Jersey and a Penn State University graduate. She loves writing, reading, and maintaining a healthy lifestyle.
Her happiest moments are when she is sitting around a campfire with her friends, family, and her Dachshund, Rufus.
Here are more of Tracie's great contributions:
If you wish to submit an article to be published on this blog, please follow the instructions on ~~> "Write for Us".
Sponsored Ad: