How to Retire With Little Money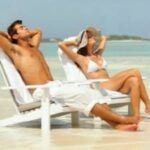 To know how to retire with little money is a skill that can be perfected. It is a known fact that Americans are hopeless when it comes to saving money towards retirement.
They shouldn't be completely blamed for this lack of thinking ahead, there are many reasons that might have prevented them from contributing to a fund or putting some money aside regularly.
So this article is intended to explain how to retire with little money, just how I did it only a few years ago.
No matter what the reasons may be, there is still a number of people who refuse to adjust their spending habits. But not to worry, there are options within reach for those who have not been able to build a sizable nest egg towards their retirement …

How to retire with little money …
Therefore a large number of Americans have saved nothing, or next to nothing, towards their old age. They simply don't know how to retire on little money, and will not be able to survive when time comes. Scary!
According to surveys, about 33% of the 30 to 49 years old have not saved a dollar in view of their retirement, and 26% of the 50 to 64 years old group are in the same situation. As a matter of fact, we see that 14% of people aged 65 and older have no savings at all.
As you are most likely not in the remaining group of people who can say that they have nothing to worry about their finances while in retirement then, this article is for you. It will show you that there is a way to get you out of this mess no matter what is your present situation.
How much do you really need to have saved to retire?
---
The answer totally depends on your personal circumstances, but we are generally told that we should aim to save $1 million at least. Obviously, not many Americans will attain such goal, and as far as I know, even less people elsewhere in the world will.
And honestly, are you one of those who have saved a million dollars over your lifetime? I shouldn't think so, otherwise you wouldn't be here searching for answers and seeking help, right?
There is nothing wrong with admitting that you don't know how you will survive in retirement. Being broke is not a shameful disease, it is the result of many circumstances that have lead someone to get to that situation.
This position might even have started at a very young age, or much later on in life.
Some of the causes may be …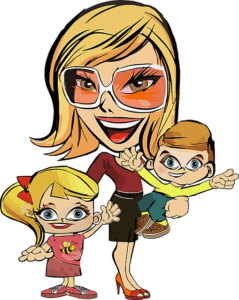 lack of education
sickness
couldn't get a job
had to care for a disable kid or an old parent
being disable yourself
having several children to bring up
being on a very low income
being a single parent
and many more reasons
So, whatever your situation was back then, or still is today, if there is a will to get out of it, there is a way. It can be done! This is what we are going to see all through this article.
How to retire with little money?
---
Fortunately, nowadays there are efficient financial actions you can take to help make up for this lack of savings. Let us have a look at 4 options that can help you to accumulate your million-dollar nest egg …
1. Postpone your retirement age
The first option is one that most people will immediately think of, but it is also the one comprising the more risks. By delaying retirement you can help improve your finances and at the same time secure larger Social Security payments, but by working longer, your future health situation and job opportunities will diminish.
Unfortunately, many Americans seem to depend on this solution. It is sad to hear that about 37% of Americans with incomes between $25,000 and $100,000 say that they will never retire and will work until they are either too sick or dead. On top of that, working longer might also reduce health care expenses when retired.
What's sad is that it means that after working all your life you have no good years left to enjoy what's left of it.
Of course, this suggests that you have a job in the first place, which is not the case for everyone. And if you have one, what proves that your boss will want to keep you at your greater age? You might have a job that requires a good physical health.
2. Do away with all your debts while in activity
It is obvious that having less expenses in retirement will reduce the necessity to maintain an extra income. Rather than concentrating your efforts on small savings such as stopping to buy your daily papers or canceling your premium television channels, take more drastic actions such as reducing the largest bills first to attempt to retire debt free.
Do you really still need this large house with the attached mortgage? Housing is by far one of the largest expenses we have during our life. If you are serious about giving your retirement a financial support, live in a home that you can better afford, not something to impress your friends.

With less unused bedrooms you will sleep better knowing already that you have an extra chance to arrive to your retirement free of your mortgage. By not having a $200,000 mortgage when you retire, you will save at least $1,000 in monthly payments.
If you prepare yourself to plan long term ahead, start making extra payments each month on your existing mortgage to finish it off earlier in order to save money on the interest.
Brand new cars and auto loans are some financial killers. It is quite the burden for a retiree with little or no savings. You can buy a reliable used car for at least half the price of a new one.
But what if you have already downsized as much as you could, or do not have all the above mentioned luxuries in the first place? That you are really living on a day to day basis? Or you are already hardly surviving?
Then, the third option will most likely suit you best, and just about everyone, including myself, is to …
3. Buy lottery tickets!
What a good idea. Yes, there is nothing wrong about dreaming, and dreaming big. But one must realize the odds of winning at a lottery are something like just 1 in 175 million.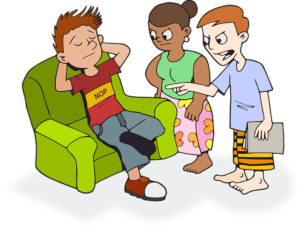 I am not saying that it is not possible to win the jackpot, absolutely not, people do win at the lottery. I personally know of one family who has done it. So if that appeals to you, go for it and good luck.
However, the goal of this article is not to reveal to you the winning numbers, but to show you a more rational way to make your ends meet, and improve your present situation, and to prepare for a peaceful retirement.
4. Consider working from home
When you retire your first thought will be that you will finally have the time to do what you always loved doing, such as travelling, constructing cute bird houses, gardening, or whatever.
But spot the mistake, you might now have the time and freedom to finally live your dream, but not having the sufficient income to do so.
So you will need to learn how to retire on little money, and find a way to make money from home during your spare time while not biting on your well deserved free time.
This is what I had to do when I arrived to retirement age myself, with no savings, no property of my own, no job and over $25,000 in debts. You can read a bit of my story here ~~> About Me
Unfortunately when working at home there are many possibilities that sound appealing. But are not all that legitimate to say the least. Often all they want is to separate you from your hard earned savings. According to a recent survey by the "Investor Protection Trust", as many as one out of every 5 citizens over the age of 65 has been the victim of a financial scam.
Do your research!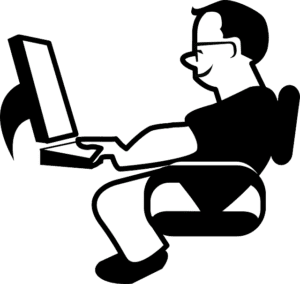 I therefore encourage you to carefully research any business and more especially those that require a large registration fee. Check on Google the company and see what other people are saying.
Or, if you wish for me to review any offer that you might have received, or come across, just pass it by me in the comment section below and I will be pleased to investigate it for you. That's what I do on a daily basis, so don't be shy, okay?
In the main time, you might like to click on the banner below …
Now, as you probably know, there are sharks out there who are on the lookout for people in your situation. They can't wait to have you caught in their nets, and devour the very last pennies you have. They are many and they are very clever, so pay attentent to what follows …
How to avoid work at home scams
---
Here are a few words of wisdom till we get into the details …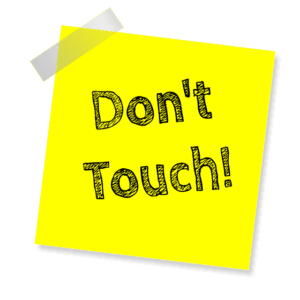 Never give your personal information like bank details and Social Security to anyone you don't know. This is one way that scammers get information for ID fraud.
Find out the physical location of the company: address, phone number, name of the CEO. Their mission statement, then you can use Google Maps to verify their location. Be wary if you only see a PO Box for the address. It is the first thing I do when I am researching a product or service for a review.
Do not pay for information on the product or service offered. If they ask you to pay for various items for you to start, it is probably a scam. Legit offers are usually free to get started so that you can see for yourself if it is what you are really looking for.
Keep well away of organizations that offer to send you an "advance" on your first paycheck. They just want to get your bank details to use that for various scams. This is a well know scam which unfortunately still works very well.
Don't accept any offers that requires you to make minimum purchases on a regular basis. A typical MLM (Multilevel Marketing) requirement which will get you into debts in no time, and where you will never make any money.
You can check with the Better Business Bureau if that particular company is legit. If the company is local ask for a street address and go and pay them a visit.
Refuse to take on a job on-the-spot without being able to do your research. Another tactic that scammers use to lock you in with the pretense that there are "only 5 positions left!", or "this page will be removed within the next 24 hours".
In conclusion
---
Do not assume that all online businesses are based on scam though. Fortunately, there are many totally legit businesses on the Internet offering to hire your services in exchange of some money.
Sometimes for a good weekly or monthly income!
I have been earning online since 2001, and was able to repay all my debts and retire with quite a bit of money. Sure, I have been scammed along the way, but I learned.
Scammers are always looking for a quick hit and run, and are getting more and more clever at doing that. With time, I have learned how to retire on little money and tested many online businesses and kept a few that I am recommending such as my Nr.1 favorite of all times!
Obviously, scams are not alien to me, I fell in their traps so many times, and it may happen again, as scammers are becoming more and more ingenious when it comes to sucking someone's money.
If you wish to learn more about starting your own online business from home, click on the banner below …

And remember that you can subscribe to my newsletter so that you will be instantly notified by email when a new article is made available for you to read. Just follow this link ~~> Subscribe to my Newsletter!
Thanks for reading
---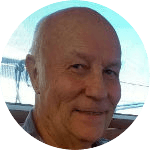 I hope that this article brought you a few ideas on how to retire on little money and that you are prepared for it. If you have any other tips on the subject we would love to hear from you. And, if you have any questions, please use the comments box below and I will respond as soon as possible. If you enjoyed this article please share it socially and leave a comment below, I will highly appreciate it!
I am a Premium Member of Wealthy Affiliate, where I have learned how to share my passions. I am inviting you to join my team and learn how to become successful in business and retire early. It is 100% FREE to join, learn and earn! Click the button below to find out more about it.