How to Make Money With a Webinar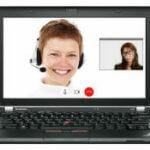 What about making money with a webinar? Is that something you have thought about?
If you are already selling digital products or some online courses, either through your blogs, websites, or a YouTube channel, you might like to investigate the possibility of organizing your own webinars.
Why?
Here is a questionnaire that you can go through which will help you decide whether you are ready or not to add a bit of diversity to your income stream, or perhaps completely go a new, more lucrative course.
Take your time to answer these questions with an open mind …
Are you getting bored of writing blog posts two to three times a weeks?
Don't you feel uncomfortable sometimes when recording sales videos?
Are you tired of writing e-mail campaigns, sales funnels, which are becoming more and more complicated and do not deliver the expected results?
Have you been disappointed with the outcome of your latest product launches?
Are you tired of spending weeks, months, building a relationship with your audience, so that someone will finally end up buying your product?
Are you becoming fed up of having an increasing refund rate?
Would you like to include a new approach to your marketing?
Well, you are probably not the only one!
In the following chapters, we are going to look at a way that could solve your problems. This technique might also appeal to your Twitter followers, so why not invite them to join in the debate?
To do that, just log into your best Twitter account and click on the bar below and the rest will be done for you …
☀️ How to Make Money With a Webinar? - Your Complete Easy to Follow Tutorial ...
Click To Tweet
Thanks for doing that, so let's get started with …
Making money with your own webinar
Why is it that the traditional blogging model is becoming more and more difficult:
You probably know the traditional blogging style as well as I do … you offer a free tutorial, you write a great article and create a product. Then, you promote the whole package, people sign up, and you try to make the sale.
Honestly, it's a specialist model. Yes, it can give spectacular results. But it takes time, a lot of work, and expertise.
While there is a way to make significant sales with a lot less effort …
Your webinar will make you money!
---
Over the last few years, I have done some 20 webinars on EasyWebinar. And I can tell you that the results are always staggering. I can even tell you that out of all the different promotions that I do, that's what sells best. You can easily earn $1,000 by organizing an effective webinar. I sometimes do a lot more.
What is a webinar? …

A webinar, which is also known as a web conference, is a type of online collaborative service which includes web seminars, where the name of webinar comes from, webcasts and peer-level web meetings.

From Wikipedia, the free encyclopedia
Why are webinars so effective?
---
Webinars can earn you money, but especially save you time!
Here is why:
When you write a sales page or when you create a sales video, your audience knows in advance that you are trying to sell something. So, for this reason they will not spare you more than a few minutes.
Webinars exempt you from creating a sales page. The sales page, in fact, is your webinar. You have gathered an audience. You offered to give some valuable information. And you brought in your offer. All you need is a page with an "Order Now" button. No need to write pages of sales pitch or to create videos.
With a webinar, if you play your cards well, you have more than one hour available to make your offer. Your audience is attentive, because they have voluntarily reserved their "seat", and they are eagerly waiting for the information you promised to deliver.
Webinars create a rapport much faster. As you know, connecting with your audience is fundamental to making sales. People never buy from bloggers they do not know (except in very special circumstances). When you have a blog, you have to write a large number of articles to establish that credibility. A single webinar, with people listening to you, gives you amazing results in terms of authority and credibility. Because your audience will ask you questions about your background, and you can demonstrate that you are an expert, live right in front of your audience.
Webinars are easy to edit. When you create a complete sales funnel, from a free bonus to a premium offer, you must write emails and set up some complicated automation. The slightest change requires weeks of testing. While you can improve your webinars from one week to the next.
Unbeatable!
Webinars make it easy to build a list of registrants. With the right webinars, you can add all participants to your list of subscribers. If you have affiliate partners, you can grow your own list only with the list of your affiliates. This exempts you from all the work of blog promotion.
Webinars are one of the best ways to do Affiliate Marketing. I have been earning full time in Affiliate Marketing for many years, and the best results I've achieved are with webinars. Indeed, people who signup for your webinar will have an hour and a half to discover you, to juge your expertise while listening to your message. While if you just send traffic to a simple sales page, people will not buy because they do not know you yet. Webinars are without comparison the best way to make big sales in Affiliate Marketing.
Webinars are perfect if you want to sell a product costing between $100 and $2,000. Or for example, a subscription of more than $30 a month.
All of these results are easily achievable if you do it right, and if you avoid deadly mistakes.
Some common mistakes to avoid in webinars:
---
When I look at the webinars of some other bloggers, I sometimes (often) spot the following mistakes …
Webinar topic is poorly chosen. Many people do not join the conference because the subject is of no interest to them.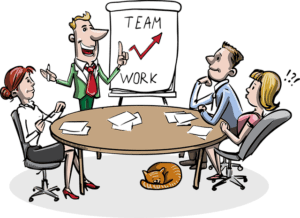 The registration page is not really exciting. Here again, many potential participants leave.
Reminder emails are poorly written. Many people, who were registered for a webinar, do not show up. Usually because they have not entered the appointment on their calendar, and you have not reminded them on time.
On D-Day, the blogger is too busy trying to push his product at all costs and is unable to make a sale. The most common case? The blogger gives a bit of information to start with. Then he goes into the "seller" mode. Then, the tone changes.
Result? …
People are going away like rats leaving a sinking ship. They tell themselves: "now he has given us some information, he will try to sell us his stuff".
I call this "hard webinars". If you push hard for a sale. It does not work well. The more you insist, the more it feels like you "put your foot in the door", and the more people will leave the conference.
During the webinars I did, I was able to test several techniques. I tested hard webinars and I realized their inefficiency. So I decided to go the "soft webinar" way.
These are webinars that are built on a persuasion scheme, and that allow you to make sales without ever going into the aggressive "vendor mode".
And the results were staggering. Let's have a look at the numbers. What counts in blogging is to look at the income per registrant. And the day the income earned per attendant was the highest, was on the day I did a "soft webinar".
But that's not all. I also grew my list by more than 1,000 registrants in one day.
And in comfort mode, since this sales operation did not even need for me to write a sales page!
Earning hundreds of dollars with this type of webinar is very easy.
I will share with you how I learned how to create my own very profitable webinars.
By following this one hour recorded webinar, you will be able to create your own soft webinars. And to make loads of sales …
What is in this webinar training:
---
In summary, this training shows you how to create, design, and sell with a webinar …

It will first explain why I chose the EasyWebinar software. You will discover the three main reasons that make it the tool I recommend.
Obviously you can use any other software for your webinars, it doesn't matter which one you will use in order to follow this training. But if you want to get the best results, EasyWebinar is the tool for you. Moreover, it is one of the cheapest webinars solutions on the market and you can try it for free. Also, it is the most suitable for sales.
It will then explain the basic difference between soft webinars, and hard webinars. As I told you earlier, hard webinars do not work very well since you are giving free information, and then you will have to suddenly switch to the vendor mode to push your product.
Soft webinars are based on a different method, much less aggressive, and much more effective. So you will learn all the differences between these two methods, and especially the different steps to follow to achieve a smooth webinar. A webinar in which you will make several hundreds of dollars in sales.
You will learn how to choose the topic of your webinar. A topic that will allow you to sell your product. It may seem a little complicated to find a topic that attracts people, but above all that attracts people interested in your product. It will show you the method of choice of the subject.
And there is more …
Then you will learn some content strategies you can use for your webinar, to be able to give interesting information, but never compete with your product. So that people still have an interest in buying it.
The goal is to do a webinar in which you do not need to push the sale. You must not turn yourself into a fishmonger.
You will learn strategies that will allow you to keep your attendees until the end of the webinar and how to introduce the sale without being aggressive, but still irresistibly.
As you can see, this training includes everything you need to know about webinars:
The choice of the tool, the choice of the subject, the creation of the webinar support, the messages, and how to sell a maximum without ever becoming aggressive.
That's right, designing a webinar is work. But you can reproduce it at will. Once you have your product, once you have your slides, you can redo webinars every week, every month, at the pace you want. You will be able to present your products to your new subscribers, and earn a stable and sustainable income.
Your webinar is your money making machine
---
The power of webinars is that you can spend more than an hour with your audience. People will discover you, you become a real person. They will be able to ask live questions and you will answer them. This creates an instant bond.
If you create a sales page, or a video sales page, most people will get off quickly.
That's why webinars have the most impressive conversion rates that I have ever seen.
Webinars may even exempt you from having a blog. Think about it.
You have a product. You create a webinar. And you are just sending traffic to this webinar, thanks to your advertising campaigns. People are not afraid to sign up for an online conference.
You can reduce your content writing time, and build a business only by doing a weekly webinar. This is an extremely effective way to earn an income quickly.
Today, still only a few bloggers are taking the plunge. Many are still happy to work with the classic blog content. Articles and sales pages.
We are starting to see some bloggers who are doing online conferences. For a good reason: it's because it really works and it shows in their sales volume.
You too can develop a close relationship with your audience. Be among the first of your contacts to practice this form of marketing.
People will appreciate being able to interact with you. They will love your live presence. People are happy to ask questions. And you will have the unique opportunity to have the time to convince them.
And that's not all …
Imagine another way to make a living online. Imagine having a product and selling it during one of your webinars. Simply promote your upcoming conference on Facebook and Twitter, people reserve their seat.
Even if some of them don't show up on the day, you still have them on your mailing list, so you can send them the link to your recording, and followup with them in the future. You no longer need to write lengthy emails.
And if you have a blog, by just adding a webinar as an extra marketing tool, you will be just like me, amazed by the results.
So, that's it for today folks. I hope that you have enjoyed reading this special tutorial about making money with a webinar and that you will dive in and surprise yourself just like I did.
Now, you may be wondering where on earth did I learn all these things that I am sharing with you on this blog, right? Well …

Thanks for reading this tutorial …
---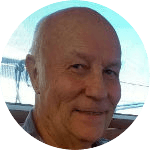 If you are looking for some great ways to make money online, just like I have done for years, I recommend that you first learn more about Affiliate Marketing, it doesn't have to cost you a penny. 
You can even start at your own pace if you don't have much time to spare. All you have to do is to join my FREE Internet Marketing Training by clicking on the banner below …