What Is the Best Free Landing Page Builder?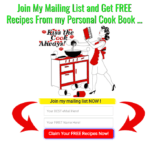 LeadsLeap has given its members a great gift in the form of the best and FREE landing page builder and, for many good reasons.
It's a simple drag-and-and-drop interface that lets you place text and images just about anywhere you want. Creating eye-catching lead capture pages in a matter of seconds is possible.
Using pre-designed templates or creating your own from scratch, as well as using eye-catching photos or custom images, you can tailor your website to suit any business.
You can now promote your opt-in forms like a pro, and with your own landing pages.
Using this Page Builder, linked to the SendsSteed list builder / autoresponder, also available to LeadsLeap members, you now have a complete set of tools available for your business, all under one roof.
Let's See What This Free Landing Page Builder Can Do for You
The term "landing page" refers to a web page that is created solely for the purpose of promoting a product or service. What happens when someone clicks on a link in an email or an advertisement on the internet? This is known as "landing," and it's where the visitor ends up.
While most web pages have a variety of objectives and encourage exploration, landing pages have a single goal in mind, referred to as a call to action (or CTA, for short).
1 – Freestyle Editing
---
A WYSIWYG editor, HTML editing directly or uploading an existing layout are all options in the Free Style Email Template Editor.
When it comes to HTML editors, what is the difference between a WYSIWYG and an HTML editor?
In a WYSIWYG editor, you may see a rendered version of the web page as you update it. However, you will not be able to see the original HTML. In the case of hand coding, you can see the HTML, but you must open the document in a web browser in order to see the final produced page.
LeadsLeap Page Builder differs from other page builders in that you can place the elements virtually anywhere on the page.
I like to refer to it as "Freestyle Editing" when referring to the process.
Here is an example of what I'm referring to …
2 – Freeform Editing
---
As we know, LeadsLeap Page Builder differs from other page builders in that you can also place the elements virtually anywhere on the page.
I like to refer to it as "Freestyle Editing" when referring to the process.
Here is an example of what I'm referring to …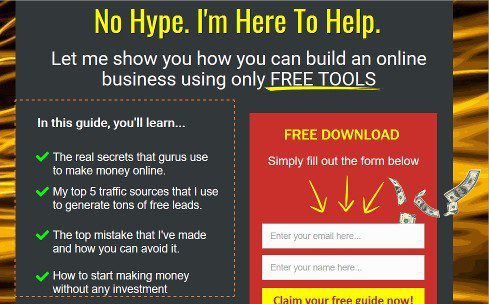 3 – Make a Design of Your Own Choice!
---
It's possible to create nearly any kind of landing page imaginable with the Page Builder.
Let me show you some of these templates that are available …
4 – There Are Three Responsive Features on the Free Landing Page Builder …
---
i – Your landing pages resize in order to fit all browsers automatically
ii – Two-column design that can also be collapsed for mobile browsers
As you can see in the example here below, when viewed in a mobile browser, your right column is collapsed beneath your left column.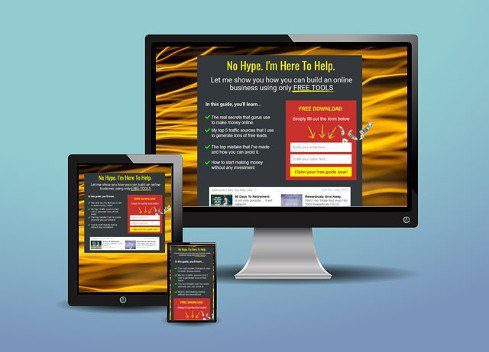 iii – On mobile devices, the design will then automatically collapse to the center if you use this feature.
The content shifts toward the left in larger browsers to make room for these background images. Mobile browsers, by contrast, bring the content back into the center …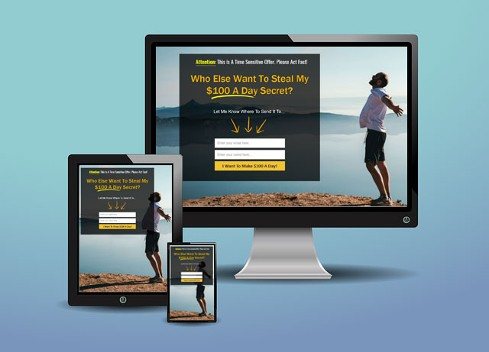 5 – Make Money from PPC
---
LeadsLeap Ads Widget allows you to make money while you build your email list.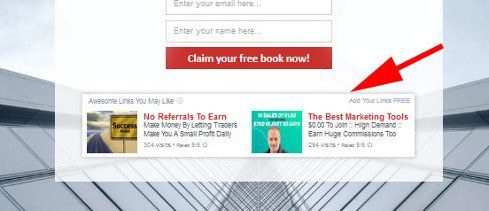 A special row has also been created for the advertisement widget. Select the 'Special Rows For Ads Widget' option by clicking the add rows button (arrow 1 and arrow 2 below).

6 – True Visit Tracking Capabilities
---
Because Trckapp tracker is already built into your landing page, it is not necessary to promote your landing pages using Trckapp.
The benefit of using LeadsLeap tracker is that it allows you to determine whether or not you are receiving legitimate traffic from the various media sources from which you receive traffic.
In order to deliver bot traffic, there are far too many phony networks. LeadsLeap tracker will assist you in identifying those networks that are not performing well and concentrating on the ones that are.
You'll even be able to see how long visitors spend on your site.
Like Trckapp Links, you can even add some Ad Bars and Popups to your site.
7 – Automatically Track Opt-in Your Response
---
The opt-in response is also automatically tracked for you if you are using SendSteed List Manager (the in-house auto-responder system) together with your Landing Page …

8 – The Rotation of the Pages on a Website
---
What is the purpose of a link rotator, and how does it work? It's a link that automatically distributes traffic to multiple destinations, based on chance, using a link rotator, or url rotator. There is a random element to where a user ends up when they click on a link.
Every URL is a rotator by default.
There is no need to create the rotator link separately.
In order to change the campaign's pages, all you have to do is to build a new page and set its Status as "Active" on the page.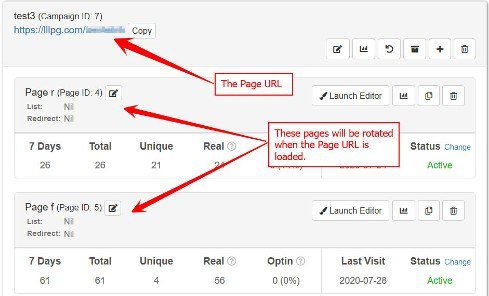 This is an incomplete list of your landing page editor's benefits that you can find here. To fully appreciate its capabilities, you must first try it out …
What Is The Best Way To Begin Using LeadsLeap Free Landing Page Builder?
---
A landing page's primary goal is to convert visitors into customers.
The URL of a stand-alone web page that potential consumers can "land" on after clicking through from an email, advertisement, or other digital source. The role of a landing page is to collect information from visitors in exchange for something of value, such as a promotional coupon for a retail store or business-to-business (B2B) insights in the form of a white paper, among other things.
To see what it's all about, click on the image below …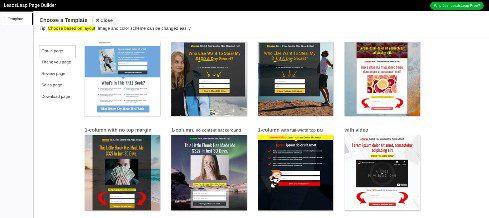 However, you will not be able to save and retrieve your work if you are not a member of LeadsLeap. After registering, you will be able to launch a campaign in order to create a savable page.
And then, access your personal Member's Area then, My Saved Landing Pages to begin a campaign.
Begin by clicking 'Create new campaign'.

This is only the beginning, as it always is. As LeadsLeap is constantly adding more functionalities and tools to help affiliates to become professional business owners.
So, if you are not yet a member at LeadsLeap, get your FREE Membership and …

What LeadsLeap Members are Saying About the Free Landing Page Builder …



I Hope That You Have Enjoyed Reading This Tutorial …
If yes, then don't keep it a secret, share it with your Twitter followers by simply clicking on the bar just below after you have logged in to your Twitter account …
What Is the Best Free Landing Page Builder – Click Here to Find Out and reTweet Please #landingpage #Marketing #MarketingTips #MarketingStrategy
Click To Tweet
Thanks for doing that, here is a free gift that will show you how to better use your free landing page builder …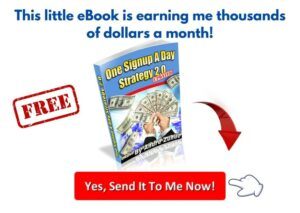 More articles that will show you more ways to make money from home …
All images in this article are courtesy of LeadsLeap!