Why Diversify Your Portfolio – Here Are 8 Good Reasons Why You Should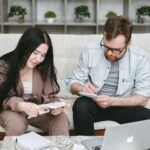 Every good investor knows why it is important to diversify your investment portfolio. Diversifying your investment portfolio ensures that the performance of one of your assets does not reflect the performance of your entire portfolio.
Here are eight reasons why you should diversify your portfolio …
1. Greater Potential for Revenue
---
One of the significant reasons why you should keep an eye on your investments and to diversify your portfolio is to ensure that you make as much money as possible from your investment. The main objective when investing is to achieve your long-term financial goals. Diversifying your portfolio will help you achieve these goals because various industries are affected differently by the same market conditions.
Poor performance in the market for one of your investments could mean that another area of your investment is doing well. Diversifying your portfolio increases your earning potential because you invest in different assets.
2. Risk Management
---
Diversifying your portfolio will also ensure that all your eggs are not in one basket. Diversifying allows you to manage the risk levels of your investment. Imagine what would happen if you invest all your money in a single company's stock, and that company closes. You would end up losing all your investment. 
Investing in different industries therefore prevents such a situation from occurring.
When you diversify your portfolio, you spread the risk to many different industries. When one of your investments is making losses, other investments can cushion your portfolio.
3. Monitor Your Investments
---
As an investor, you should always keep an eye on the market. You should also be aware of the market trends and the health of the companies you have invested in. So, diversifying your portfolio helps you in monitoring your investments.
You can monitor the markets and predict which industry will make money and which industry will not. Keeping track of the industries, you have invested in helps you with financial planning. This will inform your decision on which investments to keep or dispose of and when to do so.
4. Spread Your Wealth
---
Diversifying your portfolio allows you to invest in different assets classes. Diversification helps you combine assets with different risk levels in your portfolio. For instance, you can invest in stocks from different companies. You could also include bonds in your portfolio. Typically, stocks have higher returns and more risk.
Bonds have lower returns and less risk. It would be best if you also considered mortgage note investing. Note investing is a great way to diversify your investment portfolio. Spreading your wealth means your portfolio is balanced in earning potential and risk management.
5. Capital Preservation
---
Most investors are in the accumulation phase of life. The accumulation phase typically means generating as much revenue as possible to achieve your financial objectives. However, some investors have passed this phase. You could be an investor close to retirement and your financial goals are more directed at preserving your capital. Diversifying your portfolio can help you achieve this goal and protect your savings.
6. Market Volatility
---
One of the most significant challenges for any investor is market volatility. A single event can cause the market to either go up or down. You can either make money or lose your investments because of how the market reacts to an event. That is why investing in different asset classes and across different industries is recommended. Diversifying your portfolio helps you to cushion your investments from market volatility.
7. Financial Planning
---
Any investor should consider time horizon and risk tolerance when making a financial plan. Time horizon is the time frame you expect to need the money. Risk tolerance is the amount of risk you are willing to expose your investment. Those two factors will inform how you base your investment plan. Diversifying your portfolio helps you incorporate time horizon and risk tolerance in your financial plan.
8. Peace of Mind
---
Every investor is constantly worried about their investment portfolio, especially when invested in only one asset class. You are constantly on edge monitoring the market so that a single event does not wipe out your entire investment. When you invest in different industries and asset classes, your portfolio is cushioned from market volatility, giving you peace of mind.
Conclusion: 8 Reasons Why You Should Diversify Your Portfolio
---
Diversifying your portfolio is the best way to maximize your wealth creation potential.It also cushions the investor from market risks.
If you enjoyed reading this article and believe that your Twitter followers might also benefit from it, please do them a favor by sharing it with them. All you need to do is to log into your Twitter account and then simply click on the bar below. That's it!
Why Diversify Your Portfolio – Here Are 8 Good Reasons Why You Should …
Click To Tweet
Thanks for doing that 😊
About The Author – 8 Reasons Why You Should Diversify Your Portfolio
---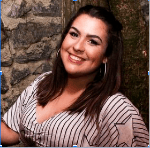 If you are a frequent reader of the articles on this site, you will surely recognize Tracie Johnson who is a regular and much appreciated contributor to this publication.
Tracie is a native of New Jersey and a Penn State University graduate. She loves writing, reading, and maintaining a healthy lifestyle.
Her happiest moments are when she is sitting around a campfire with her friends, family, and her Dachshund, Rufus.
Here are more of Tracie's great contributions:
If you wish to submit an article to be published on this blog, please follow the instructions on ~~> "Write for Us".
Sponsored Ads