How To Write Good Blog Posts That Trigger Readers Response – 6 Proven Tips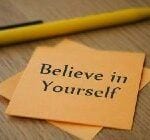 To write good blog posts that trigger readers response is an art which requires mastering web writing and some proper SEO techniques. The goal in creating this type of content is to enhance your expertise with the Internet users; while seducing the search engines to get higher into the search results.
While improving that skill, you will make of content marketing a new source for finding your prospects and generating some extra income, if this is the purpose of your blog or website.

This article will take you step by step through the various important stages of the process. It is not difficult to acquire such a skill, but it requires attention and practice. In time, it will become second nature and your results will be your rewards. So let us get started…
How to write good blog posts that trigger readers response
---
In this training you will discover:
How to write good blog posts
Where to find blog article ideas
How to find sources of inspiration
6 tools to help you create articles
What is the perfect length of an article
How to post articles on social networks
How to write good blog posts?
---
Set the target and purpose of the article
Before you start writing your articles, you need to know exactly who your readers are and the path you want them to take. This will allow you to adapt the tone of your article and structure it in a relevant way, in relation to your objectives.
Choose an angle of attack
Depending on the target and the objective, you must determine an angle of attack. It can be human, economic, historical or technical. It all depends on the levers that you want to activate in the reader. To describe an electronic product and give advice on its use, it will rather take a technical angle as for a product sheet. If your article is intended to convey your values, it will have to focus more on the human side, etc.
Use the funnel method
People want information quickly when they visit a blog. You must therefore allow them to be able to easily browse through the information, by making ample use of titles, subtitles, bullet points, etc. A relevant structure, with the right keywords, offers a certain reading comfort to your visitors and helps the search engines to better position you in relation to the requests of the Internet users.
To satisfy your readers, it is important to give them important information from the beginning. Just like a funnel, you start from the main idea of ​​your article, then you detail as and when. To find the right keywords for your copy, there are some excellent and free programs available. My favorite is Jaaxy. You can try it below. Just enter any keyword you wish to search on and see what you come up with:
For blog posts, place a call to action in the conclusion
If the reader has read your article in its entirety, it clearly indicates his interest in the information provided in the text … and for your company! Indeed, blog articles are usually used to indirectly promote your services. Do not let the readers leave without leaving their contact details. Invite them to comment, subscribe to your newsletter, order a product, download a free eBook, or contact you for more information.
The blog is an indispensable asset for your SEO, but also to demonstrate your expertise. Attached to your website, it becomes a real digital sales force. Think now to promote your business through quality content.
How to find blog article ideas?
Content marketing requires a constant production of content and therefore articles on your blog, this is one of the difficulties of the job of web editor: how to constantly find new ideas for articles and avoid going round in circles around the same topics?
In this article, I will try to give you some tips and tools that can help you to be prolific in your content production and avoid the writer's block.
Meanwhile, if you wish to learn more about starting your own online business from home, click on the banner below …

And remember that you can subscribe to my newsletter so that you will be instantly notified by email when a new article is made available for you to read. Just follow this link ~~> Subscribe to my Newsletter!
How to find sources of inspiration?
---
A permanent look out for information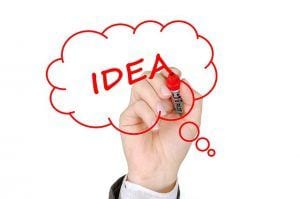 The information look out is the main source of inspiration for the web editor, he must be aware of all that is published on the sites and blogs of his market.
Daily information monitoring allows you to:
Be aware of all the news of your sector
Keep informed of articles published by your competitors
Identify current trends
This will make it easier for you to get ideas on the topics you want to talk about in your articles, giving your point of view, your expertise.
It is also advisable not to limit yourself in the monitoring of information to sites and blogs in English. Do not hesitate to keep an interested eye on French, Spanish, German, etc. sites that often have a head start on trends. And you can, in so doing, also get a head start on your competitors.
Do not worry, there are some tools available to help you keep an eye on things and help you sort things out, which we are going to discuss later.
Be attentive
Sometimes your sources of inspiration are close to you, so listen to the people around you in your business.
It is essential to regularly communicate with your customer service which will allow you to know:
Your customers' questions
Their comments and views
The sales department can also be of great help to know:
The market trends
Their problems
Their needs
These sources of inspiration specific to your business can help you find ideas for articles that exactly fit the needs of your readers. In this way, you do not just follow the trend on the web but it is you who can launch it.
Trust your knowledge
You know your industry, so trust your expertise. Based on your experience, you will be able to sprout article ideas by drawing on questions or needs that you may have encountered in previous experiences.
You can also use your knowledge to adapt a trendy subject according to your experience, by treating this subject from your point of view.
Your knowledge and experiences give personality to your texts, by writing in your own style, so do not leave them out.
Do not lose your ideas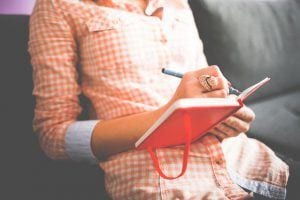 One of the most frustrating situations when you are looking for story ideas is to say, "I thought of a subject a while ago and I cannot remember it anymore".
No matter how hard you search, it is not going to come back to you.
To avoid this, note at any time the ideas that go through your head even if they are not fully constructed, they will always serve as a basis for your work in your thinking.
Opt for the good old notebook or if you are user of new technologies, you may already be using some tools for that.
A little bit more to find some inspiration
To leave the purely methodological side of the search for ideas, each one of us have our own tricks to find ideas more easily. Some will need a work environment of a calm Olympian, others will need movement instead, some dynamism around them.
Personally, I put my headphones plugged into a Spotify playlist and I try to create a bubble for myself to write. Music allows me to relax and step back to be more productive.
In this regard, pieces of music have even been composed precisely to stimulate inspiration, make a search on YouTube for them.
So it is up to each one of us now to find the thing that will work to get in the right conditions to stimulate our creativity.
6 tools to help you create articles
---
Here are some simple tools for use and free on the web, which will allow you to germinate article ideas effectively.
Feedly
Feedly allows you to organize and gather on the same platform your information watch. Select all the sites, blogs or themes that interest you. Feedly allows you to quickly view all new articles published in relation to that. It is a very practical tool for information monitoring.
It also allows you to categorize your sources for good readability.
Google Alerts
Google Alerts is also an information monitoring tool, you simply create about a theme, a company or other, you then set the frequency of receiving alerts, the choice of language and fill in the information. address. Then, you receive by email, at the requested frequency, all the news that appeared on the web for the chosen theme.
Quora
Quora is a question-and-answer site among its users, mostly in English. The questions on this site can help you identify current trends and therefore be a great source of inspiration for your articles.
Buzzsumo
Buzzsumo allows you to identify the topics of the moment based on their number of sharing on social networks. Still a valuable tool for finding ideas, much appreciated by web editors.
Evernote
Evernote is an online note-taking software, convenient for recording all your story ideas. Extremely useful, Evernote also exists as a mobile application to have it everywhere with you.
Trello
Trello is a content creation organization tool, in addition to using it to plan your publications, do not hesitate to use it to note all your ideas and thoughts. You can then rework them, build them by adding an article plan, various sources, etc.
Note:
To help you regularly produce quality articles for your blog, avoiding inevitable breakdowns of inspiration, do not hesitate to call on Fiverr experts.
What is the perfect length of an article?
---
It is common to wonder how many words should an article make to be impactful. However, this question does not really have an answer, since the essential remains the quality rather than the quantity!
What does Google want?
Google does not say much about it anymore. With the launch of Panda, its algorithm dedicated to the quality of articles published on the web, the search engine favors the relevance of a content. In general, it crawls the entire site, looking for a general idea that emerges. For this purpose, it will mainly analyze the semantic field of your content and decide whether it is quality or not.
The length does not matter to him, Google wants correctly constructed sentences, which do not stupidly repeat the same keyword every two lines. It also wants a lexical field related to the title and the general theme of the blog.
What do readers want?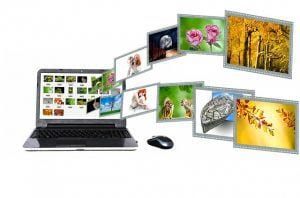 Readers want a little more, but not in terms of length, in terms of quality. It should be known that they will have more or less the same approach as Google. They will scrutinize the structure of your article: the title, the subtitles and possibly the images.
If the plan pleases them and seems to meet the promise of the title, they will start reading. At this moment, they will appreciate the style, the vocabulary, but also the information provided. Unlike Google, people are able to assess the relevance of your content; whether or not it responds to what they are looking for.
It is therefore your duty to answer a problem that affects your readers and to know how to do it in a qualitative and explicit way. For that, it is difficult to give you a precise number of words. Some subjects will be treated in 500 words, others, more complex, will be the subject of a large illustrated article of 1,200 words, or even more.
Know how to differentiate various types of content
On your site, you have the right to broadcast various content, at different lengths. Nothing forces you to always offer the same kind of articles and to create homogeneous pages, on the contrary!
Readers seeking information will do so differently depending on the subject. Sometimes, a brief message will largely meet their expectations and, in addition, it will be very popular with mobile users reading your article on the small screen.
Conversely, the case studies will have a more pedagogical aspect that will appeal more to your novice target or in search of concrete examples to better understand your sector of activity.
It is up to you then to provide various contents, answering the different needs of your readers, but especially helping you to better pass your ideas.
Quality always takes precedence over quantity
The bottom line is that quality will always be more important than quantity. A 200 word product sheet, well written, with the main features of the product will do its job very well. On the other hand, a tasteless article of 500 words can repel your prospects.
When writing content, whatever it is, always review it for relevance and quality. Put yourself in the readers' shoes and ask yourself if you would have liked to read such an article. If the answer is yes, then no matter the length, the content fulfills its role!
For your writing needs, do not hesitate to call on an experienced freelancer! On Fiverr, you will find service providers ready to produce content in line with the expectations of Internet users and search engines.
Post articles on social networks
---
Like any modern business, have you opted for a strategy of sharing on social media? Bravo! However, for it to be efficient, it is important to maximize the impact of your articles on these platforms.
But how to get more sharing and interactions? I am going to share with you 6 tips to achieve this.
Write seasonal articles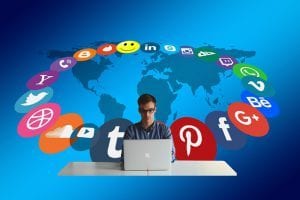 Your content should aim at targeted readers and be shared when they need it most.
Identify the problems that occur most often and the times of the year to which they correspond; New Year, Valentine's Day, Easter, Mother's Day, holiday periods, back to school, Christmas, summer period, etc.
Users will search for tips, advice or good deals on the web that correspond to their needs at this time. And when they find something interesting, it is at this moment that they will buy and/or share it on social networks.
Start with an attractive title
The title is the first item that readers will notice and that will encourage them to click. It is your title that will arouse the curiosity of the user. However, it is only if the user clicks, that he can read, then share.
Take care of this important element by directly demonstrating to readers that the article will provide them with concrete answers to their question. To do this, use relevant wording in the form of a question that takes up the problematic to which the article responds: "how to do …", "why use …", "who should …", etc.
You also have the possibility to use lists that work very well on social networks: "5 tips for …", "Top 10 of …", "7 mistakes …", etc.
Adapt each post to the social network
Each social network has its own publishing rules. It is important to master them so that your article is properly visible to your target audience and attractive, to arouse curiosity and sharing.
Promote your affiliate products on Facebook, with a large visual impact. Do the same on Google Plus (G+), using the text editor in addition to bold key words.
On Twitter, opt for a dynamic call-to-action, a key hashtag (#), as well as a colorful illustration. With Linkedin, think B2B and write a status that summarizes the problem to which the article responds. As for Pinterest, you just cannot underestimate this most powerful platform. Pinterest is among the most underused marketing platforms, yet it's possibly the most effective at the moment. And not enough people use it to develop their blog or their business. So, be clever and Pin ALL your content on your Pinterest account. Put everything on the visual by choosing an infographic or a graph related to your subject.
Publish when your community is present
With social network statistics tools, it is possible to know when your community is connected.
The publication of the article must be done at these times, often different from one social network to another. In this way, you increase the visibility of your article, as well as your audience rate. This has the effect of increasing the shares.
Add a striking visuals
The image is a communication tool in its own right. It is therefore very important to choose a captivating visual, which will immediately differentiate your publication in the news feed of Internet users.
Combined with an impacting title, it can better convince your subscribers to click and read the article. However, the image must not be provocative at all costs, it must reflect the content of the article.
Republish your articles
Published articles quickly disappear in the flood of other news, especially on social networks like Twitter. It is then advisable to republish it at long but regular intervals.
This way, it will be visible by other users, but also by your new subscribers.
If you want social networks to help you dramatically increase your traffic and acquire leads, it is important to understand how each platform works. Moreover, quality must be at the rendezvous! After reading the article, the user must want to share it with his own community. This will only be possible if the content responds to its problem in a relevant way.
For effective content, consider using an experienced copywriter on Fiverr. He/she can help you in the implementation of your editorial strategy and offer you articles that will spread easily on social networks.
If you wish to learn more about starting your own online business from home, click on the banner below …

And remember that you can subscribe to my newsletter so that you will be instantly notified by email when a new article is made available for you to read. Just follow this link ~~> Subscribe to my Newsletter!
Thanks for reading
---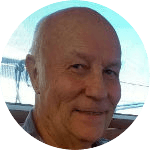 I hope that you enjoyed reading "Write good blog posts that trigger readers response". We would love to hear about your experience, if you have any on how write good blog posts that trigger readers response. If you have any questions, please use the box below and I will respond as soon as possible. If you enjoyed this article please share it socially and leave a comment below, I will highly appreciate it!
I am a Premium Member of Wealthy Affiliate, where I have learned how to share my passions. I am inviting you to join my team and learn how to become successful in business and retire early. It is 100% FREE to join, learn and earn! Click the button below and I'll see you on the other side.

Easy to Retire – Copyright © since 2017 to date!