What is 10KWealthCode About? – MLM? Ponzi? Scam?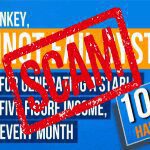 Let's find what find what 10KWealthCode really is, shall we?
"Learn the Blueprint to Wealth, a secret formula that will make you prosper within a short period of joining us."

"A simple and amazing way to earn more cash ($1500-$15,750)."

10KWealthCode
What can you say about 10KWealthCode, their website, and all the monetary benefits they promise?
You will find a lot of attractive slogans and promises like that when you visit their sales page, compelling enough to make you want to invest. Before you proceed, are they reliable? Also, how real is the deal they are offering?
So, what is 10KWealthCode about is a 10KWealthCode review that will tell you all you need to know about this program, prices offered, what you stand to gain or lose, and if the 10KWealthCode is a scam.
Quick Review of 10KWealthCode:
Product name: 10KWealthCode
Website: www.10kWealthCode.com
Date of Creation: 12/06/2019
Cost: Price starts at $3,247
Skill required: Newbie
Product ranking: 0
Summary of Verdict: No matter how genuine they appear or how appealing their investment opportunities are, 10KWealthCode is nothing but a scam.

Therefore, you will be losing lots of cash – in thousands – if you join 10KWealthCode.

Also, there are plenty of legit, effective, and cheaper ways to earn legit income online. So I strongly advise you to stay away from 10KWealthCode.

My personal opinion
Had enough? Okay but don't go away just yet. Instead, click on the banner below to see what I've got for you …

Want to know more about 10KWealthCode? … Let's begin then …
What is 10KWealthCode about?
---
So, based on the description on their site, 10KWealthCode is a completely automated program/system that allows users earn dollars (in thousands) every week. And the most exciting part about it is that you can earn a lot of cash using this system without getting involved in the whole process.
Sounds interesting, but will you agree with this? How is it even possible? Continue reading to know more.
How does it work
---
10KWealthCode offers four price levels for people to join (we will talk about the different pricing options much later in this post).
Joining this program or system makes you an affiliate. Therefore, you will receive a unique username and tools that will help you gain fresh prospects. Also, you will receive some commissions any time your prospect joins the program or becomes a customer.
What action do you need to take? What do you stand to gain?
Well, the good thing is that 10KWealthCode has promised to act on your behalf. Also, everything will be handled for you. The only thing you get to do is relax and earn commissions. Interesting right? Continue reading to know how it works.
Firstly, you will have a unique username with an information hotline webpage. You are not required to lift a pin here since all you need is already in place.
Secondly, a new prospect will find your page, and if they are attracted to the content on your page and develop interest to join this system, they will contact your information hotline.
Thirdly, qualified prospects are filtered out automatically by the 10KWealthCode system (I don't think this is true as all prospects are deemed qualified).
Fourth, qualified prospects will be contacted by success coaches; so, these coaches will provide answers to questions asked by prospects and seal the deal on your behalf. Then, these coaches will walk the clients on how to start the process.
Lastly, each time a prospect joins the system using your unique link, you will earn "MASSIVE" commissions.
Sounds good so far…
I have listed some promises you will find when you visit their site:
What promises does the 10kWealthCode offer?A system that cannot fail – earn a stable, five-figure income monthly
You earn between 1500 USD to 15730 USD anytime a new prospect says yes.
Get dollars (in thousand) delivered to your doorstep every week.
No sales involved, MLM marketing
You do not need to make sales
You will not take any calls
Your hands are 100% free; you won't lift a pin
The process will be handled for you
Success coaches are on standby to help you make calls and answer questions
You won't attend any training
You don't require any technical knowledge
No sales skills required
You won't pay any monthly fee for products
So, according to them, you can earn 10,000 USD every ten to fourteen days! Very impressive if this claim is true.

What is 10KWealthCode about? Who can use this system?
---
Deep down, you already know that everybody is qualified to use this system. If you don't require any special skills or knowledge to use this program, and you don't need to lift a pin since the entire process is handled on your behalf, then you will agree with me that everybody is a qualified prospect.
Based on the description in their promotional clip, they claim the program is for working professionals, retirees, construction workers, part-time students, and so on. That is to say, the system they offer is for everybody. 
Now, let's have a look at this Complete Automated System offered by 10KWealthCode
The brains behind 10KWealthCode promise a personalized marketing funnel that's coded with a unique username.
In addition, all communications and sales will be handled by their success coaches. You won't be explaining or selling anything to anybody since they have a success team on standby, able and ready to handle all the selling, explaining, telling, objections and rejections.
Thus, you keep earning each time they secure a sale on your behalf.
Why is everything handled on your behalf? Why is this program fully automated?
The minds behind this system feel doing everything for you is better, easier, and cheaper than having to train you to handle the process. So, all the heavy work is carried out by a team of success coaches.
Also, this program has a software that looks for prospects on your behalf and selects prospects who are qualified to become members.
Let's talk about profits …
---
Sharing profits with you is not a problem; they are happy and ready!
How much money can I make using the 10KWealthCode System? Let's talk about the different pricing options they offer.
But before I answer this question …

Have you done it? According to Zig Ziglar, "Do It NOW! Sometimes later becomes NEVER."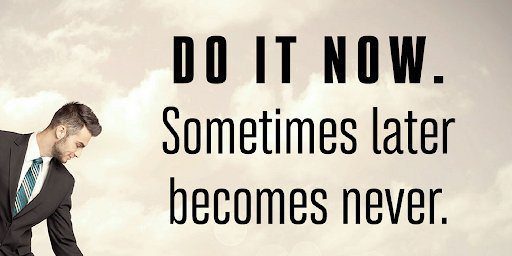 Pricing options
---
The money you will be asked to pay to join this program is overwhelming. 10KWealthCode has four different product levels, see the cost below:
1 – Level one: 3,247 USD
2 – Level two: 7,447 USD
3 – Level three: 14,647 USD
4 – Level four: 21,847 USD
Becoming an affiliate with 10KWealthCode is very expensive if you will agree with me. Now, imagine where they want ordinary folks like you and me to get that amount from. This alone should make you lose trust in the credibility of this program. Looks like a joke to me!
How members make money
---
The money you will make lies on the product level you are. You will make more money when your level increases. See prices (including admin fee) below:
Gold level (3,247 USD) – you will earn 1,500 USD per sale.
Platinum level (7,447 USD) – you will earn 3,500 USD per sale
Diamond level (14,647 USD) – you will earn 7,000 USD per sale
Ultra Royal level (21,847 USD) – you will earn 10,500 USD per sale.
10KWealthCode also offers huge bonuses for people who join the program within two days (48 hours).
Bonuses offered by 10KWealthCode
---
The bonuses offered varies, based on the product level you join. 
10KWealthCode offers a full level upgrade for people who join at level two or three within 48 hours. Those who join at level four get 25% extra from all sales. That's a life payment of 75% on every sale. They also offer other products (e-learning) as bonuses, such as:
Surefire market research
Surefire surfing security
Sales funnel fast tract
Internet marketing profits
How to set up WordPress (this plan is available for Platinum product package
How to create content fast, etc.
You can learn all the above for free in my free Internet Marketing course simply by clicking on the banner below …

Just so you know, the bonus on how to set up WordPress, and the rest that is offered in the Platinum product package (which costs about 7,000 USD) is something you can learn for free.
There is no need to pay such huge about to learn WordPress set up. So, no need for pretending that you are getting a lot for as bonuses, right?
Evidence to show that the 10KWealthcode system is a scam
---
At first, you may see this as an opportunity to earn from the comfort of your home. But you have to be careful as this system is not what is looks like and all its promises are false. Here are some red flags to show that this program is not legit …
1. No information about the owner or the people running the program
What makes you trust a product, brand, or service? You will feel more safe or relaxed if you know the owner or the people running that product, brand or service. For instance, you know the owner of Microsoft, Facebook, Amazon; for those that don't, Google is your friend.
That is not the case with 10kWealthCode. You will not find any information about the owner or the person behind this program on their site, or anywhere else. I did spend hours to try to find out anything about who is running the show, but nada, nothing, ничего, wala, que dalle …
Although you will find promotion videos on the site where people make (false) claims of how the program has benefited them, they don't reveal any information about themselves. They have no interest in revealing their identity.
The person's voice in the video (probably a robot) will only mention introducing something that will benefit you. But information on who created the platform or the owner is not revealed.
I went through their site for names or the people behind this program, and I found nothing. They mentioned they have 75 years of expertise with no proof to back this up. Now, where is the proof that they have experienced personnel on deck, and who are these professionals they claim to have?
Instead of this platform to provide valid and legit information on the minds behind this system, they throw in testimonials to convince you to invest, which I believe are fake.
Why?
Getting fake testimonials is one of the cheapest and easiest thing to do. You will find people on freelancing platforms, like Fiverr, ready to record a false testimonial, provided you pay.
If you have a look at some of the scam reviews I have already written, you will see how these scammers get their testimonials for just a few dollars ..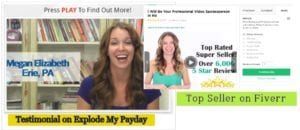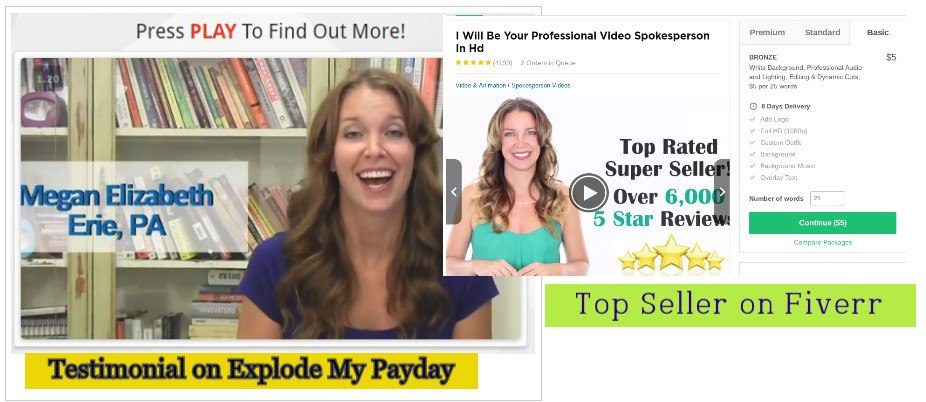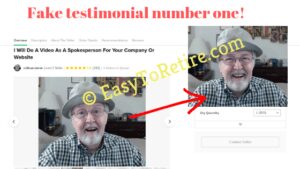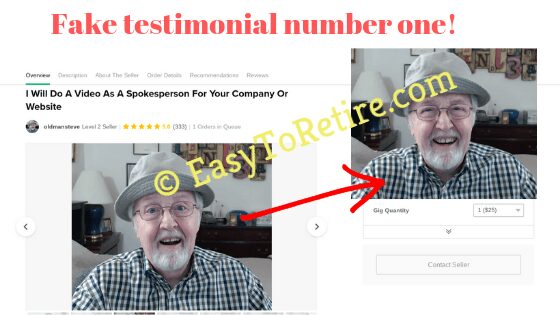 Watch the testimonials in the video carefully, and you will see through the act and discover that it is fake.
I was not able to find any valid information about the owner or the people running the system on the website.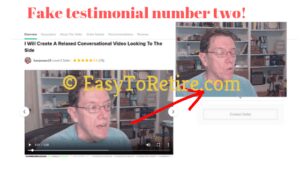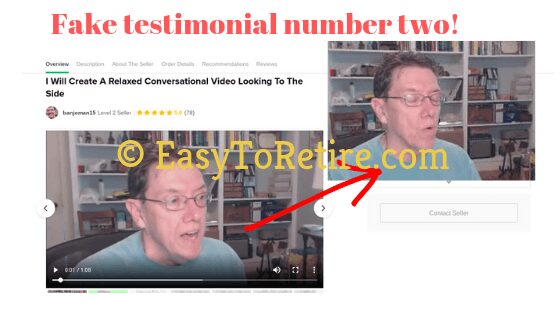 This alone should raise questions and doubts.
No legit business will behave this way.
2. No contact, no narrative, nothing at all
They want you to invest, and they have no interest in creating an about page on their site so you could know more about them. No company information, no background, no contact information (except the number in their boiler room); this is another red flag that this program is a scam.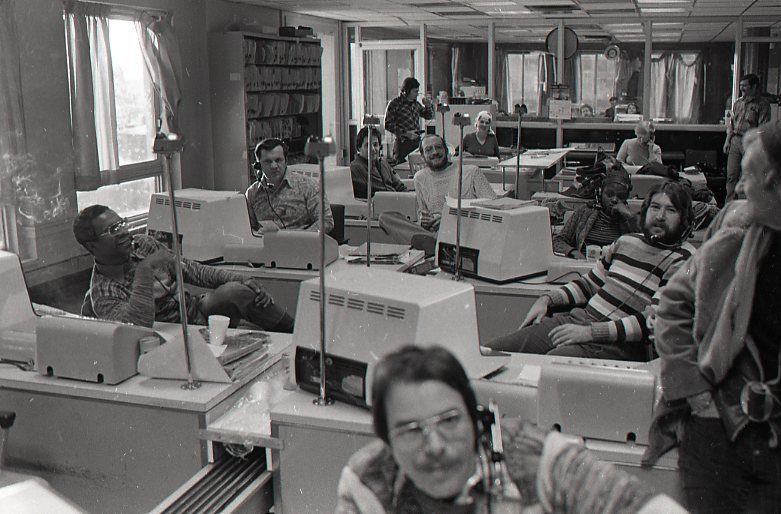 A boiler room in terms marketing, for those who don't know what it is, is some sort of call center where employees are highly trained to apply really strong pressure on prospects.

They usually don't take no for an answer and often achieve their goals that way. These centers are usually used by scammers, penny stocks sellers, and all these illegal money making schemes, etc.

Wikipedia
You won't find any information about how this system called 10KWealthCode was created. The site does not provide any picture, address, or names of the people who own or runs the system. You will not find anything except your success coach's phone number.
This made me more suspicious about 10KWealthCode. Any legit company will not behave this way. A legit business or company will provide useful and valid information about the owner, when it was created, contact information and address.
3. This system is nothing more but a get-rich-quick system
What can you say about a system that cannot fail, which will generate a steady five-figure income every month without you doing anything? To me, it is a get rich quick scheme.
And this is what 10KWealthCode advertised/promised on their site; thus, it is a scam. If you go through their promises and advert, you will be able to tell that they offer a get rich quick platform, which we all know is a big scam. According to 10KWealthCode, they claim their program is:
A system that cannot fail (is it possible for humans to create this system?)
100% hands-free (no skill, no stress, no work, and so on)
Make five-figure income every month
These are examples of the promises offered by most get rich quick platforms out there, which is a pointer that they plan to scam you of your hard-earned money.
4. It's obvious that this system is a boiler room scam
I have only recently heard of the term "boiler room" but it seems to be coming up more and more often during my researches. So, I guess that it is time for me to write a review on this system.
So, I am planning to write an article on Boiler Room Scams and how to sniff a rat out, but I need to do some in depth research on the subject. If you want to be notified when it is ready for you to read, I advise you to signup to my newsletter so that you will receive an email as soon as it online ~~> Newsletter Signup. Don't worry, your email address will only be used for this purpose!
Simply put, the boiler room scam is a type of scam that primarily uses high pressure selling tactics. The first thing they do is to obtain your number, which you will provide in the sign-up form or so. They have other ways to achieve this.
For 10KWealthCode, you will be asked to call them, and they get your phone number when you do so. Immediately they get your number; they employ the "boiler room tactics". You will be contacted by their salespeople who will try to tell, sell and explain. They have sweet mouths, and they can easily fool you and other prospects to invest.
Go through the 10kWealthCode program's block diagram shown below; you will see the phrase, "Closing team or coach calls them back." The success coaches or closing team is what is referred to as a boiler room; high-pressure salespeople who swindle you into investing through extremely efficient and dirty tactics.

5. No product to offer
Where do you think 10kWealthCode get the money to pay their investors? From the pockets of newly registered prospects of course!
The coaches or salespeople will want to brainwash you into believing that they sell e-learning products, and you can start selling these information products as soon as you join them.
The truth is the marketing funnel they will do for you is totally different, and they don't have any product to sell.
See how …
They will advertise an opportunity that will help you make money easily. And if you don't want to listen, you will be told how you can make thousands of dollars monthly with their automated system. All that's required of you is to call their hotline.
When you call them, you will receive a call from their coaches or salesperson who will tell, explain, narrate, describe, and, hopefully, close the sale.
When this happens, you sign up for any of the plans available (including administrative charges).
After payment, you will be given a "done for you site" that promotes this same program. Also, you will pay for advertising.
When you find new prospects, the coaches will explain, tell, and secure the sale on your behalf. If the new prospect signs up and pays to become a member, they will split the money equally with you.
Now, these products they claim to have and sell, do you really need them, can you sell them, where are they? You don't need the products, and they are not interested in the product too. All they care about is new prospects to sign up. This is typical of an MLM pyramid scheme, which totally illegal!
6. 10kWealthCode system doesn't need you
Besides having no product to offer, they still don't need you. According to them, it's better they do the hard work required and share profits with you than training you and allowing you to do the work. It may sound logical, but it is not. See why:
Let us involve you in the equation: Now, let's say you sign up for the Gold level plan with 3,247 USD, and you pay additional 100 USD for adverts. Assuming this campaign gets you ten prospects, who sign up for the Gold level (3,247 USD each), the total amount will be 32,470 USD. You end up with 15,000 USD, and 10KWealthCode takes 17,470 USD.
Taking you out of the equation: Now, these new prospects will pay 100 USD for adverts, and they get ten new customers who pay 3,247 USD for the Gold level (after doing all the hard work). That's another total of 32,470 USD, but this time, they keep the whole profit to themselves. They don't have to share profits with anybody. You did not do any work, so why should they give you 15,000 USD?
Do you understand the point I'm trying to make?
What I am explaining here is that in an affiliate program, everybody benefits from it, provided the affiliates work. And there is no point recruiting an affiliate if they will be no heavy lifting.
To summarize this, 10KWealthCode is just a scam. They can make money without your advert by selling false promises at an expensive price to prospects.
7. Sense of urgency is false
This is another trick they use to scam their victims. Well, there is nothing wrong if you apply this method in your campaigns; a lot of businesses use this tactic.
For instance, if you are offering a special launch price for a product. But in the case of 10KWealthCode, it's more of a lie/deception. They will tell you to sign up fast within 48 hours so you will qualify for the bonus they offer.
Guess what? I tested it some weeks back, and the 48 hours offer is still available for me. They just want to steal your money quickly before you change your mind; their false sense of urgency is evident that 10KWealthCode is fake.
8. Risk Disclaimer
If you look closely at their disclaimer, you will see that this program is a scam. All the promises of making thousands of dollars every month without doing anything, offering a system that cannot fail and making a stable 5 figure income, and other claims in their promotional video was not included in their disclaimer. Thus, it is obvious that this program is a big scam.
9. You won't be told you will pay for the advert
To start making money, you must pay for advertising. But this information is concealed when you pay to sign up. And the sad truth is that the money you pay for the advert is not a one-time payment. It's something you will continue to do if you want to earn more. Thus, they will be turned into their milking cow once you become a member.
They did not mention any of this in their promotional video, only the good and interesting part that will lure you into investing was mentioned.
My Verdict – What is 10KWealthCode about?
---
Any scammer or con will tell you anything (promising you heaven) you want to hear so they can steal your money. But in the end, they don't deliver on their promise.
I have listed nine proofs in this review titled "What is 10KWealthCode about", which definitely describes this program as a scam. Thus, I advise you stay away from it, so you don't end up with regrets.
There are many legit ways of earning passively on the internet; you can have a look at my #1 recommendation by clicking on the banner below. This method is better off compared to losing your money to swindlers.

I really appreciate the time you spent reading my 10KWealthCode review; I believe the information you discovered will benefit you. Not just for 10KWealthCode, but you can also use my proofs to identify a scam opportunity.
After reading this you might like to share this scam review with your faithful Twitter followers. All you have to do is to first logon to your favorite Twitter account and then click on the bar below …
What is 10KWealthCode About? – MLM? Ponzi? Scam? … Click Here to Find Out and reTweet Please!
Click To Tweet
Tanks for doing that, and if you have several Twitter accounts, you can repeat the process after login in to each one of them.
If you have a similar experience with this product or you have any questions or suggestions, feel free to share it with us in the comment section.
What is 10KWealthCode about? Is this business opportunity legit or a big scam? Share your opinion in the comment section.
Thanks for reading this 10KWealthCode scam review
---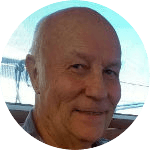 If you are looking for an honest way to make a living online, and to start for free, just like I have been doing for years, I recommend that you first learn more about Affiliate Marketing, it will cost you nothing. 
You can even start at your own pace if you don't have much time to spare. All you have to do is join my FREE Internet Marketing Training by clicking on the banner below …