How to Build Your Email List Fast – 6 Proven Ways You Haven't Thought Of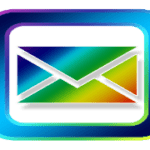 Focusing on lead-generation content can have a great impact on how you plan to build your email list for.
If you wonder what is so important about growing your email list, here is a straightforward answer. Email allows you to engage with your audience, gain their trust, and ultimately, increase your ROI.
Just consider that 95% of people who sign up for a newsletter from a recognized brand consider the email useful. That is why you need to entice people to become a part of your email list.
For a complete and FREE step-by-step tutorial some on how to build and automate your own email list of hot prospects, just fill up the form below and instantly receive your first lesson …
Then, once you have done that, be nice to your Twitter followers and invite them to join in the discussion. To do this, just login to your favorite Twitter account and click on the bar below …
How to Build Your Email List Fast – 6 Proven Ways You Haven't Thought Of …
Click To Tweet
Thanks for doing that! And if you have several Twitter accounts, you can repeat the operation by login into each one of them in turn.
So, let's get started now …
6 ways to build your email list …
1 – Use gated content
---
Is there anything more tempting than the content that you can't access? Add a touch of mystery to your content to encourage readers to share their email.
Write interesting content on your blog and get your audience engaged.
Once they get to a specific point, lock the content and ask them for their email address.
Here is an example of how this feature looks like in practice:
You can do this for a follow-up article as well. For example, if you create a beginner's guide to meditation, at the end of the post, state that you have a post with more advanced techniques as well.
Once they get to that post, they can only unlock it with their email address. They will get some bonus informative content and you will build your email list. It is a win-win situation. 
2 – Add a subscribe form on your Facebook page
---
Facebook is the number one platform when it comes to social media. People use it connect to their friends and family, inquire about important news, and follow the brands they love.
If you have your Facebook army but your email list still needs some improvement, use Join My Mailing List Facebook app. All you need is to be the administrator for the Facebook business page since the app can't be used for personal profiles. 
You can completely customize the sign-up form to make them noticeable and attractive. Take a look at how Treat Cupcake Bar did it:

For an effective sign-up form, apply some of these tips:
Add an inviting headline
Use corresponding imagery
Keep the tone light and friendly
Use effective colors
Now all of your Facebook followers can easily become a member of your mailing list through your social media content.
From time to time, you can post about this just to make people aware of this option. Make sure that you mention which helpful information they will receive through your emails. 
3 – Get your subscribers to share
---
Your current subscribers can play the role of your brand ambassadors if you play your cards right …
Include "Email to a Friend" button to the emails you send and to your blog posts. This will encourage them to share the content and you'll get access to their contacts. 
Some of the key places where you can encourage visitors to share content are:
Confirmation page (after they fill out the subscription form)
Promotional (marketing) emails
Auto-response emails 
Madison Floral, a Boston's flower shop used this tactic to build their email list. Besides offering their existing users to join their club, they also enabled them to share it with their friends and family with "Email to a Friend" button.
You can include this button to any type of email as long as the content can be useful to the users' friends. The more you get users to share, the longer your list will be. 
You should also include social sharing buttons so that they can quickly spread the word if they like what they see.
To initiate that, add a link to a recent, interesting post you published, share some suggestions based on their previous purchase, or let them know about an upcoming discount.
4 – Offer free tutorials to build your email list
---
Who can resist a free learning experience? Offer your audience exclusive content with detailed and useful information.
This tutorial should only be accessed by sharing the email. 
Whether you'll send the content to their email address or link it to a page it is up to you.
This online training needs to be about something that your target audience will care about. For example, if you sell exercising equipment it can be a video about quick and powerful exercises that can help them transform their bodies.
On the other hand, you can also share tutorials about how to use your product. It all depends on what your business is about.
See how Social Media Examiner incorporated this strategy:

Video marketing is a very trending topic currently so they used it to maximize their results.
If you don't have the time to create an online course, you can always opt for video tutorials. They are informative and fun to watch so it is the perfect choice to get your audience to sign up.  
5 – Ask for feedback
---
Allow the users to share their opinion, let them know that you care, and build your email list at the same time.
Add a form on a certain page that will allow people to share their impression of your website. You can even ask the users to provide feedback via email such as this:
What you can learn from this example is that you should explain why providing feedback is important. Thumbtack also stated how much time it will take which is also very useful. 

Once they have completed the survey, you can even send them a follow-up email that encourages them to invite their friends to join your website. 
Getting feedback can be beneficial in many ways:
Growing your email list
Building a relationship with the users
Learning about what needs to be fixed
Learning about what people like
Presenting yourself as a caring brand
Another option is to invite questions that the users might have about the products, the website, or the brand. You can even use a live chat tool to make this happen and inquire about their email address before you start the chat.
6 – Use the power of influencers
---
It is really hard to overlook the immense power of social media influencers. 
According to the Digital Marketing Institute, 49% of consumers depend on influencer recommendations. Let their next recommendation be your website.
Team up with influencers whose followers match the customer persona of your target audience. 
Beauty and makeup brand Glossier often teams up with Instagram influencers. Notice how in the following post, one of their collaborators subtly mentioned the brand and linked their profile.

Your goal is to get them to visit your profile. Then, you can easily get them interested to subscribe to your email list by providing a link in the bio. 
Another possibility is to ask the influencer to invite people to subscribe to your email in the post description. 
Keep in mind that there are three types of influencers:
mega-influencers (more than a million followers)
macro-influencers (100,000 to 1,000,000 followers)
micro-influencers (less than 100,000 followers)
Which group you will be interested in depends on your budget. Of course, mega-influencers are mostly reserved for popular brands.
Here are some tips on how to target influencers who can benefit your brand:
Pick a genre (technology, travel, health, fashion, etc.)
Research hashtags
Look for the right context
Check out their blog (86% of influencers operate at least one blog)
Once you choose your influencer, ask them to share your content and invite their followers to subscribe to your website. In return, you can offer them financial compensation, free trial, a discount, or a free product.
Over to you …
---
As your email list starts to build up after you have applied these helpful tips, you'll be ensured how much power they have. It all comes down to choosing the right methods that fit your business.
While these ways are effective in any niche, make sure that you customize each process. Just give your best to approach the audience with the right content and the list will grow.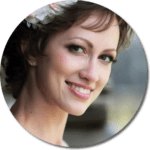 Author's bio: Daniela McVicker is a writer and contributor to TopWritersReview. She graduated from Durham University and has an MA in Psychological Science.

In addition, Daniela also has experience in digital marketing. Besides doing her work as an editor and writer, Daniela has been applying her knowledge of psychology and marketing in order to contribute some valuable insights to website owners who want to find and apply best practices and innovative approaches to improve the user experience.
Thanks for reading Daniela's recommendations to successfully build your email list!
---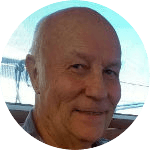 If you are looking for a great way to make a living online, just like I have been doing for years, I recommend that you first learn more about Affiliate Marketing, it will cost you nothing. 
You can even start at your own pace if you don't have much time to spare. All you have to do is join my FREE Internet Marketing Training by clicking on the banner below …