The EZ Bay Payday Review – Scam Or Legit?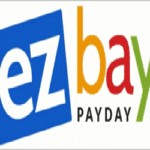 The EZ Bay Payday review should be read in its entirety if you have any intention of joining this money making opportunity.
First off, the EZ Bay Payday program claims to make you at least $500 on a daily basis coming from eBay.
Is it something that you can seriously believe? Or is it, again one of these illusory programs which only goal is to get you to pull out your credit card?
Naturally, you think that you are finally discovering the unique system that will help you finalise your financial nightmare. But before making any decision carefully go through the review to read what I came across within the members back office. It is astonishing!
A quick recap of my evaluation:
My Overall Evaluation: 1 ★ out of 5 ★★★★★ – FAILED
Cost: $37 but reduces to $17 when you don't buy at first
Founders/Owners: Steve Richards (pen name)
Head Office: USA
Training: Very Little
Support: None
Pros: Being sold on ClickBank = a 60 day money back is guaranteed. Little training.
Cons: Lots of hype. Some much better information can be found for free by searching online. The sales pitch suggests that it can be quite easy to make money online. Totally misleading information and false testimonials.
The affiliate links offer worthless programs that can only lead to making cash for the creator of EZ Bay Payday.
My verdict: Of course you are getting some guidelines for creating your eBay store, but, you can learn this very easily on your own just by watching a couple of YouTube videos for free.
The marketing video which suggests that you can make at least $500 a day while working hardly 20 minutes is totally misleading. Trust me, to make an income online requires working much harder than that and 20 minutes a day will never get you there.
So, just 2 words to sum it all: Keep Away
At this stage, you might not want to read more about this scam opportunity, but you might still want to learn how to make some honest money online. In this case I suggest that you have a look at  …
Okay then, you want to know more I assume, so let's get on with it …
Who Owns EZ Bay Payday?
---
This opportunity is marketed by a chap in the name of Steve Richards. But, if you scroll down the end of the pitch, the disclaimer indicates that the name that he is using throughout the recording is not his real name. Which means that at first you think that you are dealing with a real person … until, and if by any chance you get to the bottom of the page, you realise that you are in fact dealing with a nobody. He might as well call himself "Mickey Mouse".
Personally I can't trust a business opportunity when I know that the owner is hiding his or her real name. If they can't give their real name, to me, it means that they themselves don't trust their program. So, why should I?
EZ Bay Payday is supposed to be what?
---
What they are promoting is a way for you to earn at least $500 each and every day with eBay. When going through their sales video, I couldn't understand exactly how I would be making some money, but it seems to have something to do with eBay. So I assume that I would be marketing something at some stage.
They certify that you don't need any particular skills and also that you will only need to spare 20 minutes a day to succeed. These types of people really know how to make it look so simple to make some, or a lot of money online. Beware!
This looks very much like some of these money making programs that I have reviewed already:
They are all full of brag and offer very little training, just enough to say that they do! Really nothing special that you couldn't for free if you just look around.
The promotional video
---
The sales video matches the poor quality of the program itself. Loaded with hype, unrealistic success stories, fake testimonials, made up proofs of earnings, pressing technique and until you purchase the program, you are not at all sure of what you have to do to earn yourself some money; apart from doing very little and making over $500 everyday or get a refund!
In the EZ Bay Payday review you will find exactly what you can expect.
Simply hype
Exaggerated claims of earnings; not more than 20 minutes per day are necessary; it works on auto-pilot.
These sorts of claims are not alien to me. I come across them very often when I review a program. These chaps are there only to make loads of money for themselves, but not to help you or anyone. They spend all their time in creating some easy money making programs and promoting those on ClickBank. Then once they've got you on their mailing lists, you are receiving offers to purchase more of their "extraordinary opportunities" nearly every day.
The training by Steve is simply laughable. Here it is:
Here are the actions you must take to begin:
Login
Select a product that you want to market
Connect the EZ Bay Payday "cash magnet" (I love the term "cash magnet" Steve proudly uses, but I went all through the website and I couldn't find what he calls his "cash magnet"!)
Make money (Yeah! easy isn't it?)
Don't you love this really, really easy training? Why look any further for something more difficult? Duh!
You will love this one: his testimonials were simply copied from Fiverr. This one made me laugh, because I am a seller on Fiverr myself, and have been for many years. I have an impeccable reputation there and I have accumulated loads of 5 stars reviews. Steve could have picked one from me and be a winner!  Sadly, this is a tactic very often used for those poor quality and scam programs.
In order to confuse the reader even further some of the disclaimer comes from Easy Insta Profits and other programs.
However, these testimonials only state that their users only earn an amount of money. It doesn't say how they earn their money or which program got them to earn those figures. So, it could very well have been written by Steve himself.
As you can understand, such testimonials might have already been in use many times over on various marketing scam opportunities. Which means that this kind of testimonials are worth nothing as they have not even been written by EZ Bay Payday users!
The too well known pressure tactic
Of course, as any other scam money making opportunity, EZ Bay Payday makes great and clever use of this technique …

I have been watching this scam program for a while and there are always 20 places available, and the opportunity is still online.
Now, the members' area
---
Being an experienced money making opportunity user myself, after watching the sales video I immediately  could see that this program was not worth joining. Even if at first sight, I couldn't say if it was a scam or not. But …
In order to write a complete and rigorous review, I joined to see for myself what exactly I was going to get for my money …
I discovered that there is some very little training, mostly suggesting to join a number of other programs, or to build a website. Although this is an easy thing to do as I am showing how on my previous article: "How To Create A Free WordPress Website (In Minutes)", but EZ Bay Payday is not teaching you how to go about it.
So, all in all, you will be paying a joining fee and get nothing in exchange, apart from receiving some suggestions to go and do it yourself. Nice isn't it?
Basically everything that you will find in the training is geared towards making money, not for you of course, but for the creator who is calling himself "Steve Richards". It is blatantly obvious that he is only interested himself making money on your hard work.
You can get a much better training from my free Internet Marketing Course below ⬎

But, let us carry on, for those who are still not convinced that the EZ Bay Payday program is a scam …
This is what is in your back office once you have paid your money:
1 – You will watch a welcome video showing you what you will find in your EZ Bay Payday package. Ready to be disappointed? You will find a few things that should already put you off (but too late). Two of which are the supposedly included website and a strange warning regarding the claiming of a refund. We will talk about these in more details a bit later!
2 – The need to register to a VIP members class. It is a recording featuring John Crestani who is a successful internet marketer.
3 – Start your website. A lot of poor quality and scam programs dish off these cheap websites. They are websites offered by Coolhandle a low cost hosting provider. You get what you pay for. You can get a much better quality hosting ~~> here <~~.
As you have gathered, the website is not completely free as you have to cough for the hosting and you get to choose from some free WordPress templates; a thing that you can do yourself without putting money into Steve's pocket.
As Steve explains, these websites were created specifically to function with the EZ Bay Payday program and should have a market value of about $2000 and you are getting one for free! …
Yah' right, you believe this, you believe anything, like that EZ Bay Payday will make you money!
You know who will make money? The owner of EZ Bay Payday will make money because he has signed up for the Coolhandle affiliate program and tells YOU to go and signup for a hosting account there using his affiliate link.
Clever eh? Not clever enough for me though!
4 – You must signup for EZ Bay's leading product which is in fact the CB Cash Code. Yet another ClickBank program that Steve is recommending with HIS affiliate link embedded, so, you've got it … more commissions for him.
The EZ Bay Payday training course
---
Once you have gone through all the different steps, at last you access the EZ Bay Payday training lessons. It consists of eleven modules. One or sometimes more videos are available in each module. A lot of these videos are only one or rwo minutes long. You can't possibly teach much in such a short time.
Anyhow, let us see what these modules contain!
First module (3 videos)
Is the introduction video. It is presented by a lady in the name of Toni. She claims to be running a very profitable eBay drop shipping business and, she is going to show you everything that she knows on drop-shipping. Displaying of course her income proofs. She also explains what you are going to learn in the training and also what you have to do to succeed.
Second module (3 videos)
Does answer a few questions that you may have such as: why use eBay, what is eBay, what is drop-shipping, etc.
Third module (2 videos)
PayPal, what is it, why you have to have a Paypal account, and how to setup yours.
Fourth module (4 videos)
eBay, how to create an account, setting it up with your specific eBay policies. How to setup your store's preferences. How to pick the right name for an eBay store.
Fifth module (2 videos)
Various tips for choosing a source and the goods that you will offer through your eBay store.
Sixth module (4 videos)
Where to get some profitable items for your listings.
Seventh (3 videos)
How to list the items you will be selling in your store, and using some software to make it easier for you to list them.
Eighth module (1 video)
How to optimize your products' titles.
Ninth module (3 videos)
Once you have made a sale. Where are located the notifications of your sales. Using cash-back sites to help you make a few extra bucks. How to complete your international orders using eBay shipping system.
Tenth module (1 video)
Shows you how to followup on your customers and keep them happy.
Eleventh module (1 video)
Where to find the tracking code for an item and upload it on your eBay shipping program.
Strange thing is that there seems to be missing at least another, or more videos but it is not there in the EZ Bay Payday site. This left me to think that they thought that perhaps no-one would reach that far in the training; or that, by the time they get there, the guarantee period would be over anyway, so why bother?
Last but not least …
Just in case you feel that you've got your money's worth, the EZ Bay Payday is recommending 4 more "great" money making programs.
Although they are legit ways of making some good money online, the details you are given is just enough to fuel your curiosity. You can learn more about them here:
Take surveys and make money. Surveys requires free time if you don't pick the right one.
Test websites and make money with "UserTesting.com". Legitimate, however, the income is very limited.
Become a freelancer and make money.
More quick money making opportunities. This section is blank, which proves once more that Steve got bored with his program and left it as it is.
What I think about the training?
As you have seen, on the whole, the training is totally insufficient to get a newbie going and very much lacks details. If by any chance you succeed in going to the end before asking for a refund, it will leave the user with the nasty feeling that something is missing, or is hidden.
I am not an eBay expert, so I did pick up a couple of things I didn't know. But after doing some research, especially on YouTube, I found much more information, without spending a penny.
I see that you are still reading, which tells me that you want either to learn more about the EZ Bay Payday system, or that you are desperately looking for an honest way to earn some money online, possibly from home, perhaps during your spare time, and maybe with the intention of replacing your day job, or to prepare for, or complement your retirement income.
So, to help you decide what best for you, I have prepared a comparison table which will show you the difference between the EZ Bay Payday system and my #1 Recommended Affiliate Training Program!
Thanks for reading
---
Hopefully the EZ Bay Payday review helped you decide whether it is a scam or not. If you have any other tips in this particular field, my readers and myself would like to hear from you. And, should you have any problems, please make use of the comments box below.
I will respond typically within 24 to 48 hours. If you enjoyed reading this article please share it socially and post your appreciation in the comments area below, I will highly appreciate it!
I am a Premium Member at Wealthy Affiliate, where I learned how to share my passions and successes. You are most welcome to join my team and learn how to become successful in business and retire early.
I will personally mentor you for FREE. It is 100% FREE to join, learn and earn! Click the button below and I'll see you on the other side.
Easy to Retire – Copyright © since 2017 to date!