14 Ways to Earn Money While Studying in College …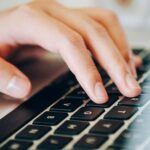 You already know how important college is; and you're a smart person. So, what are you waiting for? Here are 14 ways to earn money while studying in college that you need to start thinking about. 
Not only is this a crucial decision for you, but it also affects even more people than just yourself. If you want to feel financially independent and free of financial worries in adulthood, then earning money while in college is very important.
14 Absolute Ways to Earn Money While Studying in College
If you're like most college students, you're broke. So, stop complaining about that "school thing" and consider what you can do to earn some cash the next time you come across an opportunity.
1 – Teach online classes
---
Teach online classes through platforms like Udimy or Coursera. These sites provide all the tools needed to create an online course from scratch. And start teaching others how to do something you know how to do well. You can also create courses in your free time; and if someone buys it then you will get paid for every student enrolled in your class! This way you could even make money while studying in college!
2 – Get paid to write articles
---
If you have good writing skills and know-how to research, then writing articles is a great way to make money while studying. There are multiple websites that will pay writers for their articles; including Fiverr, Upwork, Freelance Writing Jobs, and Textbroker. Just remember that it usually takes time for these sites to approve your application and start paying you — so be patient!
3 – Do freelance work for a company or person
---
Freelance work is similar to writing articles; but instead of working for an online platform, you work directly with companies or individuals who need your services in order to get something done for them. For example, if someone needs help building a website from scratch and they don't know how to do it themselves; then they can hire someone like you who does know how to build websites and make money doing it!
4 – Work in retail, fast food, or other service industry jobs
---
These are low-paying jobs, but they're easy to get and can be a good way to make some extra cash while you're in school. The downside of online retail store business is that there's no guarantee you'll be able to get any hours at all; and if you do, it's likely to be during the week when classes are in session.
5 – Be an entrepreneur 
---
Starting a business can be quite risky. But if you're willing to put in the work and take some risks, it can also be incredibly rewarding. The key is knowing what your strengths are and how they can help you succeed as an entrepreneur. 
For example: If you have good people skills and enjoy working with others, then maybe becoming a personal trainer; or starting a business as an event planner would be a good choice for you. On the other hand, if you're more interested in computers and technology (or even food!), then maybe opening up an online store or selling apps would be a better fit for your skillset.
6 – Tutoring
---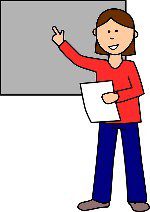 Tutoring is one of the most popular ways to earn money in college. If you're good at math or English, you can help out students who are struggling in those subjects.
You can tutor individuals or groups. Then the amount of money you make will depend on how many hours per week you work and what your hourly rate is.
Some tutors charge by the hour while others charge by the subject.
You can start by tutoring your friends or classmates; but you can also look for home tuition jobs where you can teach students.
7 – Take advantage of freebies, discounts, and promotions 
---
Most companies offer college students discounts on their products or services. You can find many of these offers online; but it's always a good idea to ask your professors if they know of any specific companies that offer discounts to students.
8 – Create an online store/website/blog
---
If you have a passion for something, such as sports memorabilia or art, start an online store where you can sell your products and earn some extra money in the process. If you don't have any particular talents or interests, try starting a blog and writing about topics that interest you. People will then visit your blog and click on advertisements on your site; which will generate revenue for you!
9 – Host events on campus or at your home
---
Hosting events can be a great way to make money while studying at college. You can host events at local restaurants and bars; or even rent out space at school in order to host large parties with friends or family members. If you live near campus, try hosting house parties that people can come to after class has ended for the day!
10 – Be a research assistant
---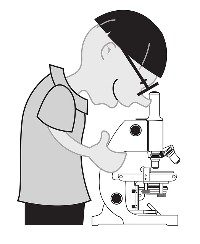 Research assistantships are usually paid positions that involve working in labs or libraries at universities or colleges on campus, usually during the school year.
Students are usually required to have completed at least two years of college before applying for these positions; so unless you're close to finishing your degree or about to graduate, this may not be an option for you just yet.
However, it's worth mentioning as a possibility if you ever get stuck without enough money for tuition fees or living expenses during your studies!
11 – Start your own business
---
If you've got a great idea for something that doesn't exist yet, why not make it happen? Consider selling things online or at farmer's markets; you might even be able to form an online store through your school's website. Just be sure to get all the details from your state's department of commerce so you don't run afoul of any laws regarding sales tax collection and reporting.
12 – Become a teaching assistant (TA)
---
TA positions typically require taking one of the professor's classes as well as teaching one of your own and grading homework assignments for that class. TAs also may have opportunities to conduct research with professors; or even gain publication credits for articles they write while assisting with the classwork.
13 – Become a virtual assistant
---
You can become a virtual assistant by creating a profile on sites such as Upwork and Fiverr. These sites connect businesses with people who are willing to do administrative tasks such as writing emails and managing social media accounts in exchange for payment — usually around $10 per hour but sometimes more depending on the task involved.
14 – Get a part-time job on campus 
---
Many universities have work-study programs that allow students to earn money for tuition, books, and other expenses. Check with your college's financial aid office to see if there are any opportunities available at your school.
Conclusion
---
College is expensive. No matter how much money you might have saved, you'll need to spend some of it to pay for tuition; books, and other related expenses. With this in mind, here are the 14 ways that you can use to earn money while studying in college by pursuing a career.
14 Ways to Earn Money While Studying in College … Please reTweet #makemoney #StudentsSupport #helpyourself #parttime
Click To Tweet
About the author …
---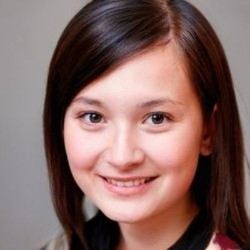 Gillian Ward who has kindly provided this excellent article, "14 Ways to Earn Money While Studying in College", is a traditionalist and loves to share her ideas about essay writing.
Her articles are very helpful for students. She has many years of experience in writing, so she can share with you some precious tips.
---
Would you like for your articles to be shared on this website? Then please read the conditions here ~~> "Write for Us".
Sponsored Ad: