How to Monetize Your Website Traffic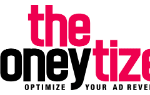 Today, I'm going to show you how to monetize your website utilizing the traffic it is receiving. Of course when I say your website I also mean your blog.
I will be introducing "The Moneytizer" ad network, an interesting way to make money with your blog (or website) by displaying some advertisement.
Posting ads on your blog may not be the most profitable form of monetization … but it's often the one that seduces bloggers who want to learn about monetization smoothly.
Many are turning in the first place to the most popular program: Google AdSense.
I have been part of the AdSense program for about ten years and I can only emphasize the diversity of advertisers and formats … but it is sometimes interesting to explore alternatives.
And, since the beginning of 2017, I have been using the advertising agency "The Moneytizer".
The Moneytizer is primarily for the "small and medium publishers". That is to say sites that receive between 10,000 and 1 million unique visitors per month. But, if your site or blog is of good quality, the screening team might approve it even if you have less than the minimum number of visitors. So you may give it a try anyway.
Before we get on with it, be aware that all this training, and more, is also in my Internet Marketing course which you can receive a lesson at the time directly in your mailbox … and it is FREE …

Thanks for subscribing. So, let's continue …
To monetize your website traffic is simple …
Yes but! …
If the advertising seduces so much, it is probably because it requires only a little amount of work. All it requires of you is to continue to feed your blog and develop its traffic. It does not require as much investment as writing an ebook, designing an online training or selling services and products.
However, for advertising to be successful, several conditions must be met:
You need a site that generates traffic – There is no miracle, advertising revenue is closely on a par with the number of ads on display. Even if your program pays you per click, the more the advertisement will be displayed, the more the probability of someone clicking on it will increase.
A regular analysis of performances – There are many advertising formats … and just as many places to insert them on your blog: the sidebar; the body of an article; the top of an article … How do you know which format will pay you the most? No secret, you must conduct tests to find the winning formula for your blog … Which is not necessarily the same as the site of the neighbor.
A profitable theme – Advertising revenues depend a lot on the theme. All themes are not equal, they do not generate the same craze or the same competition among advertisers.
Not to mention that you must have a legal status to earn income. Whether it is a limited risk enterprise; a lighter regime such as the portage salary (which allows to cumulate easily and without too much administrative an independent activity and a salaried job) Or other. You better check this out with your accountant or tax officer.
Nevertheless, once we have in mind these few elements, to put advertisement on your blog is quite accessible!
Monetize your website traffic with The Moneytizer to simplify your life
---
It's hard to make it easier than registering on The Moneytizer!
To register to monetize your blog, go to The Moneytizer website and click on the "Sign Up" button.
You start by providing your complete contact details. You can register both as a person or as a company (with your tax registration number).
Then, you fill in a small identity form about your site or blog. Its URL; the theme and possibly a more precise subcategory; its dominant language but also its traffic … (number of unique visitors per month, that is to say what Google Analytics calls "users"; and the number of page views per month).
You can indicate a sponsor code. Thanks to the sponsorship, you can earn $5 when you register and your sponsor earns $15 at the same time. If you decide to try this program after reading this article and the information that I give you has helped you, you can indicate my referral code ~~> c569289779e02375c9bd35f26f65670d . Thank you to those who will!
If you need to add more websites later, it's quite possible from your admin interface.
Then we go directly to the choice of formats
The Moneytizer really tries to simplify the task by offering you very clear images presenting each of the available formats. We find both classic formats (the block at the top or bottom of the page; the big banner like the one below; the skyscraper …); high impact formats (dressing, native advertising …), not to mention video, mobile and a format dedicated to e-commerce sites.

At the time of registration, you simply have to choose which formats you intend to use on your website to monetize the traffic it is getting. It will allow you to get the tags to copy to put advertising on your blog.
The team of The Moneytizer manually validates your requests of formats. So if you wish to add others thereafter, it will simply be necessary to expect a small delay.
Once you have registered, you must wait for your site to be validated, which is quite fast (within 48 hours). As I said in the introduction, you need at least 10,000 unique visitors a month to get the service. If you still do not reach this traffic, take your time to develop your blog and content. Anyway, with too little traffic, advertising would not be profitable.
For your blog to begin monetizing, it is necessary to integrate an "ads.txt" file at the root of your site. You can download it from the The Moneytizer interface. You will just have to put it on line on your site using an FTP client like FileZilla or WinSCP.
A simplified administration
---
When we enter the world of online advertising, we quickly find ourselves faced with complex jargon. Here, the interface (nicknamed "The Moneybox", which I hope will be full for you!) Goes straight to the point.
On the homepage, you can track your performance through a fairly simple graph that shows you daily changes in your revenue and the evolution of your CPM (cost per thousand advertising displays) for all sites from your account or for a particular site.
The income is indicated before tax and you can ask to be paid as from $100 (before tax) earned.
Monetize your website traffic and track your daily income
---
In the "Payments" tab, you can view payments received and edit invoices as soon as you reach the payment threshold. There is a delay of two months between the issuance of an invoice and the receipt of your payment (often quite standard when going through an advertising agency).
The "Sites & Formats" section of the menu allows you to manage the ad formats to add to your site. And also to add an additional site to your account.
The "Tags" section contains the codes that you need to embed on your blog to display the advertisement, as well as explanations on where to place them.
There is often a delay between the time you put the tag in your site code and the actual display of the ad. This is perfectly normal. There is a WordPress plugin to help you manage the insertion of the tags. I tested it and I finally preferred to insert them by hand for some, and with the Advanced Ads plugin for others.
Lastly, the "Profile" section allows you to modify your contact details and add your payment information so you can receive your earnings.
My opinion on The Moneytizer advertising program
---
I heard about this ad network while searching for ideas to write a new blog post and I decided to test it. Being a member of the Google AdSense program for a decade, I am of course very loyal to this program but I was nevertheless curious to see if this type of platform was more, or less profitable … because let's call a cat a cat, when you want to monetize your blog it is because you want it to earn you more than a few cents per month, right?
While advertising on your blog is not going to generate a full salary but it can be an interesting complement to other modes of monetization.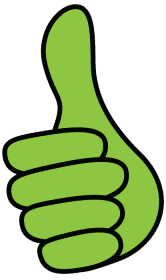 As for profitability, I am satisfied with the experience because the empty spaces of my blog are well used and the generated income are much superior to those of AdSense for a number of equivalent advertisements.
I regularly earn the equivalent of a half-monthly official minimum wage through advertising, a significant income for what is, in my case, a "fun" activity.
Note …
Now, at this stage you might be wondering why you do not see adverts from The Moneytizer on my blog, and perhaps think that I am trying to sell you something that I am not using, right? Well the reason is simple: I am a great believer in testing, so from time to time I deactivate certain parts of my blog for a while to evaluate what works best, that's all!
I ventured to test more original formats like dressing or native advertising but I quickly interrupted the experience because a blog is not managed in the same way as a huge website.
I assure you, my income has not dramatically dropped, a simple block and a banner are already producing good results.
Performance monitoring is still rather basic even though you can export your data in Excel format. It has the advantage of being fast and easy to manage!
My blogger's eye also a little technical raises three flags …
---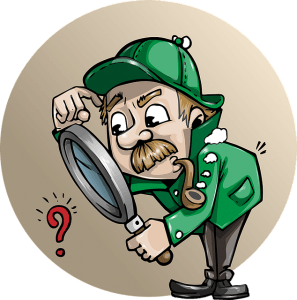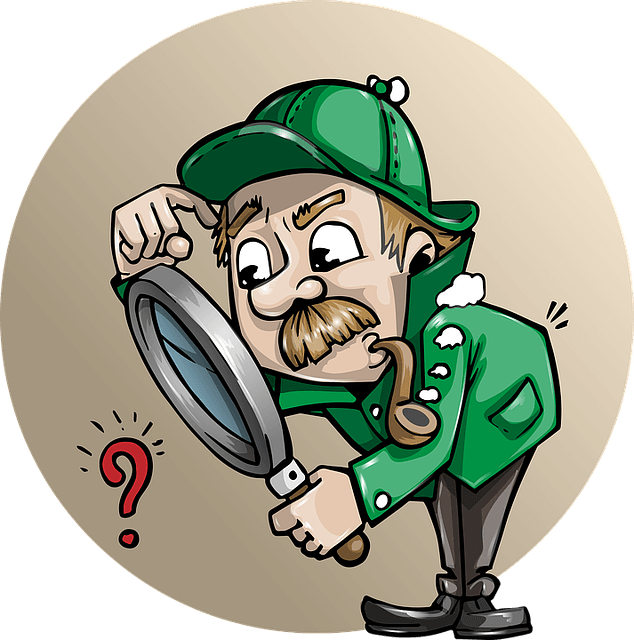 Many companies in the world of online advertising have not yet switched to HTTPS … and sometimes, advertisements are served in HTTP. If you have a site in HTTPS, it sometimes causes a problem of mixed content. It will surely evolve thereafter and The Moneytizer is not directly responsible but it still made me hesitate for a while to use the board on all my blogs.
Advertising has a real impact on the loading time of a site. AdSense is doing extremely well in this regard … but as soon as you go through a control room like The Moneytizer, we see the performance plummet … and this is an aspect that I am very close to because at the time when many people browsing on their mobile, it can be a huge drag on the performance of a site.
The Moneytizer does not offer monetization option for AMP (short for Accelerated Mobile Page) – On my blogs, a growing portion of traffic is done on pages in the AMP format. However, it is impossible to date to monetize this traffic via this advertising network, so I kept AdSense in addition to The Moneytizer.
Finally …
There are times when you can have the bad surprise of seeing dubious ads on your site. Again, this is not specific to this control room, it can happen when we display advertisements from multiple sources.
The Moneytizer pays a specialized company that checks the quality of the advertisements … but in summer for example, when there are fewer members on duty on their quality control team because of the holidays, there are sometimes problematic adverts that are not monitored.
I was furious when it happened to me … and I noticed that it happened also punctually to sites of "big media" which helped me relativize. However, that is also a matter that I am watching closely.
More generally, The Moneytizer remains extremely profitable and allows me to get a real reward for the time I spend managing my blog. It is obviously motivating and rewarding to generate additional income.
I suggest that you at least try The Moneytizer to take advantage of your website traffic to monetize it if you are tempted with advertising, or if your AdSense account has been disabled due to a policy violation! (It happens).
Feel free to give feedback in the comments section below if you decide to register or you are already a user of the platform. Thanks a lot!
Did you enjoy reading this review?
---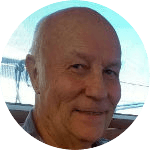 So, will you try The Moneytizer to monetize your website traffic? If you do, please remember to indicate my referral code ~~> c569289779e02375c9bd35f26f65670d when asked for the referrer's ID number. Thanks very much!
Should you have any tips to share, we would like you to share them in the comments' box below.
Also, any questions are most welcome, using the comments' area as well. You most likely will receive a feedback within the next day or two.
And of course, if this article was useful to you, please make sure to share it socially, I will be very grateful!
Being a Premium Member at Wealthy Affiliate, I have become an expert in Affiliate Marketing. You are most welcome to become part of my team of highly successful netpreneurs. You too can become a successful business owner and live your laptop life like we do. I will be your one-on-one personal mentor for FREE. It is 100% FREE to join, learn and earn! Click the button below to …