What is 4 Percent Group – Scam or Legit Business Opportunity?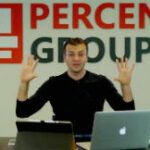 Is the 4 Percent Group a scam or is it a legit business opportunity? This is what we are going to find out in this special product review.
As I am often asked if such or such money making opportunities are safe to get on with it, my first answer is to be careful about those "over-sensational" reviews shared by these program affiliates.
We know that most often than not, Internet users searching for a product or service that might solve their problem, will first read the title and maybe the first paragraph of the web page they have landed on, then scroll straight down to the comments and reviews to see what previous buyers have to say.
Therefore, comments and reviews have become a very important factor in the decision making of the possible buyer. And of course, scammers know that very well …
They would very often be fake because what they're trying to do is lure in more referrals and promote the 4 Percent Group, or Four Percent Group as it is also known.
Before we get going, do your Twitter followers a favor. Click on the block below to share this review with them …
What is 4 Percent Group – Scam or Legit Business Opportunity? #ScamAware #scammer reTweet Please!
Click To Tweet
So, are we saying the 4 Percent Group is a con?
I'm not one of those affiliates trying to recruit members for the Four Percent Group, so when I tell you that it isn't a scam you know I have no ulterior motive.
But the program has certain conditions attached to it which this review will be revealed to you …
Review of 4 Percent Group
---
Name of Product: Four Percent Group
Founder: Vick Strizheus (Vitaliy Strizheus)
Type of Product: Affiliate Marketing Training and Sales Funnel
Cost: $49/monthly + Hidden costs that will be explained later
Suitable For: Internet marketing newbies and the owner of the business himself (of course)
A brief summary: ​ The Four Percent Group is a form of marketing funnel where members are asked to purchase different affiliate products including ClickFunnels, Click more, AWeber, in other to promote their products (including the 4 Percent Group products) to gain affiliate commissions. This business model is legit, but is hardly the best method for learning Affiliate Marketing or making some money online.

https://EasyToRetire.com
My rating: 49/100
Do I recommend it?: Nope, you better have a look at …


What is the 4 Percent Group really about?
---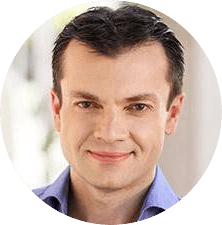 The 4 Percent Group can be described as a training and marketing company created by a guy going bay the name of Vick Strizheus to assist entrepreneurs in becoming powerful, and influential in their enterprise, and in life in general.
Vick does seem like a passionate guy who wants nothing more than to help others to succeed.
He is a guy with grand visions and values. However, it is not easy to just forget his shady past record.
Before we go deeper into the workings of the 4 Percent Group, it would be prudent if we were to delve into Vick's background …
Vick Strizheus' shady past…
Vick introduced a series of products that turned out to be scams in past years.
Some of the products he created includes Project Breakthrough, High Traffic Academy and Big Idea Mastermind, which I have listed for reviews to do in the very near future.
For example, Big Idea Mastermind is the marketing funnel designed to publicize the infamous Empower Network Multilevel (MLM) … a big scam!
None of those products are still in existence. And this is because Vick actually switched the affiliate ID of members to his to help himself as the beneficiary of these commissions.
That is not the end of the story …
He lied in the High Traffic Academy that he started his Internet career with $30,000 that he borrowed.
The reality is that he almost ended up in jail because it was discovered that he stole the $30,000 from the people on his web-based insurance scam.
I'm not just dropping random stories; I actually have proof!
Update: As you can see, the video is not available anymore. This proves that something is not right in this whole affair, right?

Editor's note October 22nd, 2020 – Easy to Retire
I'm aware that people change and that their past should not be used to judge them, but just for you to know about his unscrupulous past before investing in his products.
I have not heard of anything negative about Vick in recent years, since he launched his new product Four Percent Group.
In contrast with the Big Idea Mastermind that promoted cons such as Empower Network, 4 Percent Group only promotes quality stuff like GetResponse, Aweber, NameCheap, ClickFunnels, Tecademics and so on (I'll go into more details shortly!).
These few products are highly reliable and legitimate, so it could be an indication that Vick is no longer the same person that used to scam people. Everyone needs a second chance. Good for him!
Now, let's check out the workings of the 4 Percent Group…
By the way …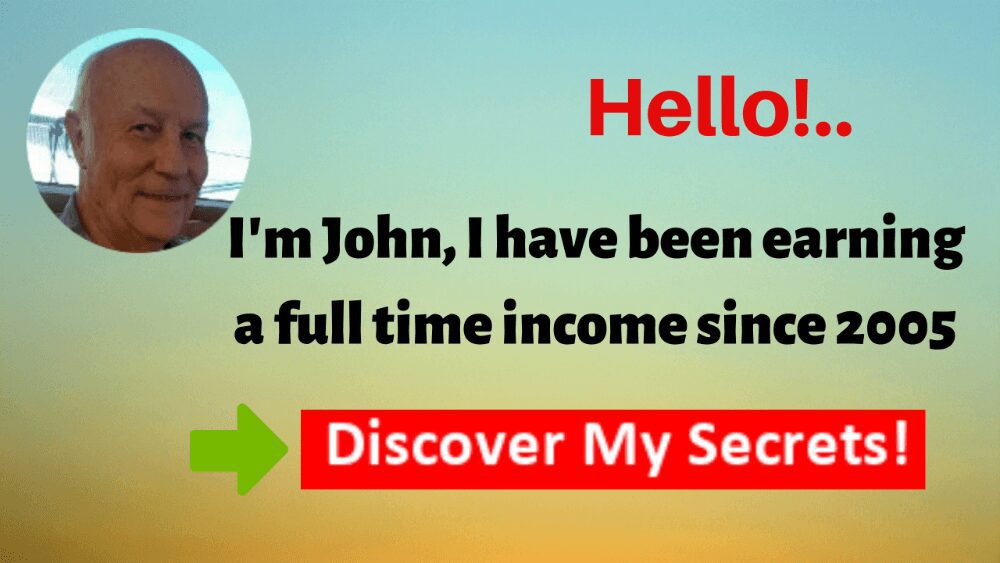 How do you make money off the 4 Percent Group?
---
The 4 Percent Group is hardly a training program on how to succeed as an entrepreneur.
It can be considered as those products that require to be a member to have access. It has the resources designed to help its members set up their personal sales funnel in order to earn money through the affiliate market-based business model.
The 4 Percent Group is an affiliate marketing business that teaches its members the best ways to make money from the promotion of affiliate products.
It works like this…
Signing up to make it as a member of Four Percent Group entitles you to their "Get Started" training. This training covers 7 steps, they are:
First step: Orientation of new members (strategy, details, plan)
Second step: Quick setup and activation of multiple income streams
Third step: Funnel setup
Fourth step: Activation of power base
Fifth step: Planting of flag
Sixth step: Live events and its attendant miracles
Seventh step: Operation $100K
Steps 2 and 3 are the crucial parts of the journey. It is at this point that you purchase Vick's 8 recommended tools:
Tecademics (an Internet Marketing University)
ClickFunnels (a Sales Funnel Creater)
LeadPages (a Page Builder)
Click Magick (a Tracking Tool)
GetResponse (an Autoresponder)
AWeber (another Autoresponder)
Udimi (for Solo Ads)
NameCheap (to purchase your domain name)
After this, you then use ClickFunnels to create a sales funnel and begin promoting your newly purchased affiliate products, including the membership of 4 Percent Group.
He will give you some tips for paid traffic and how best to get traffic to a landing page, then wait for your commission to start coming in.
With 4 Percent Group, all you need to do to start making money is to create a marketing funnel, then drive traffic into it.
I personally think this process is oversimplified because there is more to this procedure than just those two steps.
The 4 Percent Group Members' area …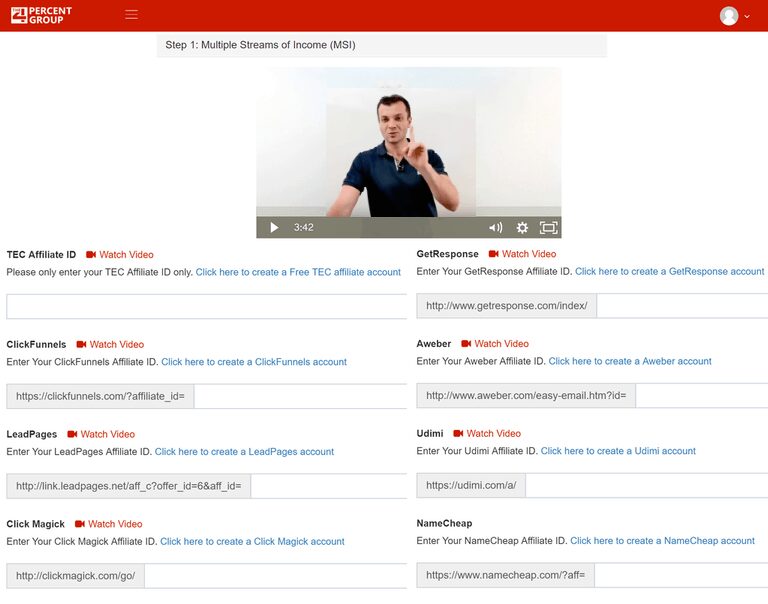 As can be inferred from the members area screenshot, there is a particular page for members to put all their affiliate links from the 8 products.
According to Vick, members must enter their affiliate links on the page to be able to receive their affiliate commissions. However, I highly doubt that.
Considering his history of switching people's affiliate links, there is no way I'll trust him with handling my own affiliate links …
Is it possible to have multiple passive streams?
Vick is constantly talking about having multiple income streams and its related benefits, but can it really be achieved with the 4 Percent Group?
Here is the simple truth…
The multiple income streams that Vick talks about involves the promotion of several affiliate products at once, where each of the products will generate a passive source of income.
What are the conditions for this?
First, you will have to buy all the products by himself!
What is the cost of participating in the 4 Percent Group?
---
There are 3 membership levels in the 4 Percent Group:

LITE is $7 a month: Offers limited functions, and is mainly for those who intend to test the waters and start small
PRO is $49 monthly: This membership level is the most popular and includes all you will need to cash out with the 4 Percent Group.
PRO ELITE comes to $5,000 yearly: This is for marketers with more experience who are obviously already cashing out online and intend to upgrade their business (includes private coaching)
While $49 or $ 7 monthly might not seem like an expensive lay out for many people, there are however, lots of other additional costs needed to run the business
Below are the prices of the 8 extra tools you will need to invest in:
Tecademics: Currently not available, but used to go for as high as $12,000
ClickFunnels: at $97/monthly (pricier than the 4 Percent Group Membership)
LeadPages: for $37/monthly
Click Magick: for $17/monthly
GetResponse: $15/monthly
AWeber: $19/monthly
Udimi: Depends largely on the solo ads
NameCheap: at $10+/yearly
You really don't have to get all 8 of them. For instance, there is no need for you to get Aweber and GetResponse since they're both autoresponders.
And if you add up all these extra costs, you'll realise that your investment will be way above the $49 monthly payment.
P.S. At the time of me writing this review, their $7/monthly Lite Membership has a problem. It keeps redirecting to the $49 PRO Membership when people try to sign up.

Personal note
Pros and Cons
---
The Pros
1 – Products leveraged are legit …
Vick once promoted scam products such as Empower Network. At least, it is quite refreshing to see him promoting legitimate and reliable products.
For instance, a lot of successful Internet marketing business people make use of ClickFunnels to build profitable online enterprises.
2 – There are no Upsells !
The usual practice in Affiliate Marketing is to expect even more upsells after the starting membership subscription.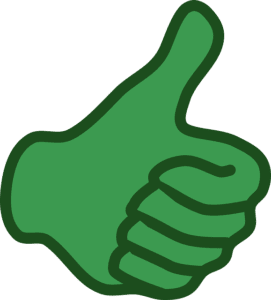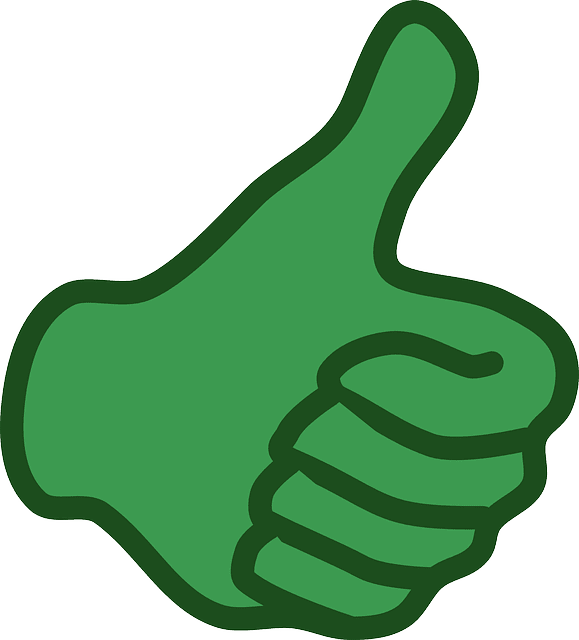 However, Vick has managed to exempt that from this program. All you have to know is that there are extra charges that aren't part of the membership fee.
3 – A system that works
Vick has stopped running his business through unscrupulous methods.
Affiliate Marketing is a legitimate business model, I should know because I have been an Affiliate Marketer since 2001. And just like me, lots of people have been able to embrace financial freedom by using this business model.
This is perhaps the best news you can hear about the 4 Percent Group.
The Negatives
1 – Comes with hidden costs
Like I mentioned before, this program has a lot of concealed costs that only become obvious after you become part of the system.
Another of such hidden costs is the cash you pay to drive paid traffic. This could go as high as hundreds of dollars or even thousands monthly!
2 – Attributes of a Pyramid Scheme
The 4 Percent Group may not be a pyramid scheme but Vick is using the members to sell and promote his 4 Percent Memberships.
He also goes as far as giving members his proven sales funnels in order to promote the 4 Percent Group.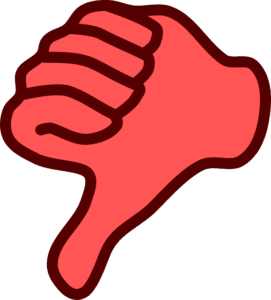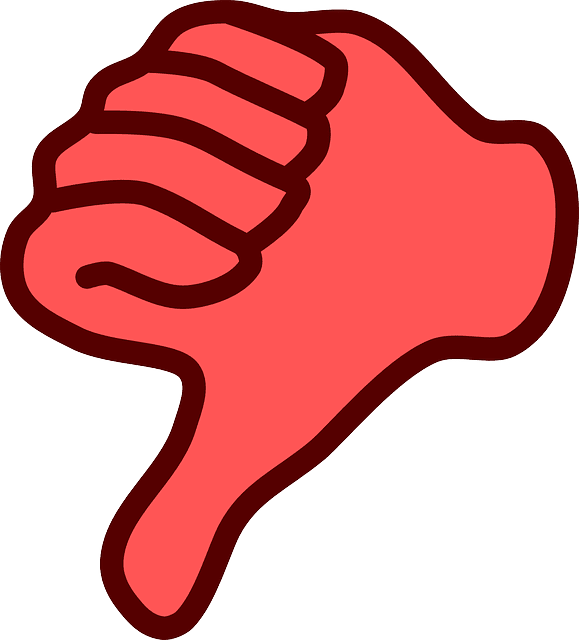 I have nothing against such practice because this is how a lot of companies grow.
I however dislike the idea that 4 Percent Group does not give you room to apply it to any other business you might want to create.
This is totally different from what is practiced at Wealthy Affiliate that allows you to build an enterprise in any niche / market of your choice.
3 – Money making depends on traffic
The 4 Percent Group emphasizes on pay for traffic which isn't too ideal for beginners.
Paid traffic is not so straight forward, as you have to learn a lot before you start making money off it. Which is why most beginners end up losing a lot of cash before understanding the intricacies.
And 4 Percent Group doesn't even bother teaching its members about how to generate free traffic.
This is why I don't encourage anybody to join the 4 Percent Group as a beginner.
4 – Lack of free trial
The 4 Percent Group does not give you a risk-free trial to test the system, or just for the feel of it, their $7 a month plan might not be available either.
Finally, the best way to test this system would be to pay the $49/monthly.
I don't advise anybody to pay this fee before getting a taste of the system and what to expect.
Here is what I would suggest to you instead …
Sign up for my totally FREE Internet Marketing course and learn everything you need to know before spending that money on the 4 Percent Group system. Click on the banner below and get started …

Done it? Great, let's continue then …
There should be some form of free ride offer before you invest in the main program in any online money-making venture.
5 – The learning curves are quite steep !
It's a lot harder than what Vick promised.
You cannot just expect to begin cashing out because Vick helped setup your sales funnel.
To enjoy long-term success, you must build a strong foundation and start from the nuts and bolts, or nitty gritty bits as some would say. Investing in all these ready-made products is not a long-term solution.
All the 4 Percent Group tools have their own learning curves trust me, whether it is Aweber, Udimi or ClickFunnels.
It is not really that easy, considering the fact that so many tools are needed at once. Beginners will probably find it overwhelming.
Can 4 Percent Group be considered a scam?
---
Like I stated earlier, 4 Percent Group is based on the most legit business model known as Affiliate Marketing. Also, their recommended tools are products used by lots of internet marketing professionals today, so the program is not at all a scam.
However, the issue I have with them is that, they are far from an ambitious company with dreams of changing the world which is the exact opposite of what they claim: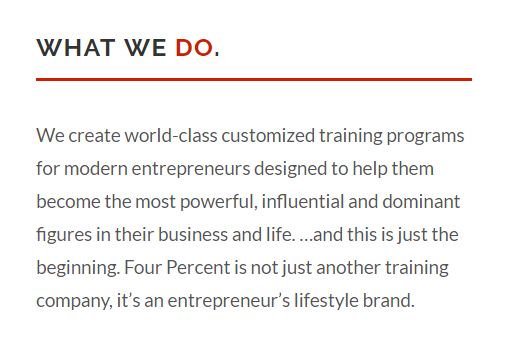 They only teach you how to create your own sales funnel while promoting their own affiliate products.
Most of the things they promised are nothing more than hype!
Click here to learn more about the 4 Percent Group and the business opportunity.
There are better ways to make a living online folks, believe me …

Thanks for sticking to the end friend …
---

If you have any questions or ideas regarding the 4 Percent Group, or Affiliate Marketing in general, or even if you know of a better way to make money from home, please do not hesitate to share your experience with us in the comments' space below. You will always get a reply! 
And again, if you wish to know more about my #1 recommendation, take a minute to read ~~> Easy Retirement Income!
⬐ Here are some great ideas that will make you more money ⬎