10 Successful Business Tips For 2018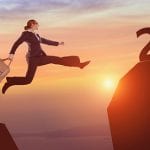 A successful business rarely just happens, it requires a number of actions that we must take, the right ones, or some personal qualities to improve on.
As you already know, we live in a complex world that forces us to make quick and difficult decisions that can have a major impact on our business.
Management expert Tony Schwartz offers in his Harvard Business Review blog 10 business tips to help improve our personal and professional development plan to juggle with the world around us.
These are the 10 successful business tips that I will share with you in a moment.
Why have I selected these particular successful business tips among so many that business owners are already using? It is simply because I find these 10 tips particularly suitable for the coming year, 2018.
You might find some of them to be a bit obvious but success often results from simple and obvious actions that we can take. You can find proof of what I am saying here on my review of: "Successful Entrepreneurs And Their Story".
10 Successful Business Tips - What Was Working in 2018 is Still Good for 2019 and Beyond!
Click To Tweet
But, how do we mesure a successful business?
---
Like athletes, entrepreneurs set very ambitious goals. Both groups invest heavily in financial, physical and intellectual resources in their quest for success. But what is success?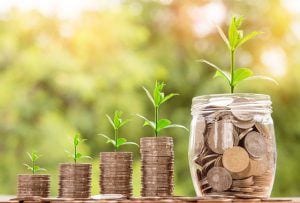 According to theoreticians, "success" is the expression of satisfaction of the stakeholders of a project – personal or entrepreneurial – as to the achievement of the desired objectives, according to the efforts made to achieve it. In other words, success would express the satisfaction we feel with the return on investment.
Like the athlete, the business owner has feelings and emotions that strongly taint his assessment of success. His success therefore depends on his interpretation.
Again, as in sport, within the same organization, the results can be perceived as a success by some and a failure by others, according to their perception. Since they are subjective, the criteria for success make it difficult to reach consensus.
In business, there is a tendency for success to be measured not only in terms of quantifiable profits, but also in terms of qualitative benefits – such as social spinoffs, among others.
The real challenges to take up
---
No offense to the refractory who are still in catch-up mode, we will henceforth gauge the success of the objectives of sustainable development and a higher quality of life, which are held by a large portion of the past generation, and the Millennium who is following us.
Recently I have read in the journal "Les Affaires", which is a French-language business newspaper published in Canada, a small article by Dan Pontefract entitled "How to make sense of your work" fed my reflection on the expanded meaning of success.
Personally, I love reading success stories. It makes me feel good to see that success is accessible to anyone who is willing to make a change in his/her lifestyle. Success can hit anyone, no matter their education, background, creed, religion or race. It has been proven over and over in the history of any country. It can happen at any time in one's life, often by surprise.
So if you are ready, let's start exploring the 10 successful business tips for 2018
1. Always question the certainty
---
When you are convinced that you are right, ask yourself what escaped you. It is very rare that you really think of everything and there is always a detail to settle, a question to ask, and an action to take.
2. Excellence is the surest way to satisfaction
---
There is no shortcut to excellence. You will need to continually practice your skills, develop new knowledge, delay your satisfaction and push back your comfort zone.
3. Emotions are contagious in a successful business
---
You need to know what you are feeling because it is what you communicate to your customers, employees and collaborators. A little trick: think about the best boss you had and how he inspired you with a sense of trust and excitement. It is this feeling that you must communicate to your professional circle.
4. When in doubt, ask yourself what optimal behavior to adopt for a successful business
---
Instinctively, you know what "doing the right thing" means, even if sometimes you do the opposite. In a trying time, if you are having trouble "doing the right thing", imagine how someone you admire would handle this situation.
5. Do what you love for your business to be successful
---
It is both simple and true. If you are devoting yourself to things that you like it is not a guarantee that this will result in wealth, but at least you will have the satisfaction of doing things that you really like. If financial success is very important to you, prepare a plan B.
6. You need fewer things than you think
---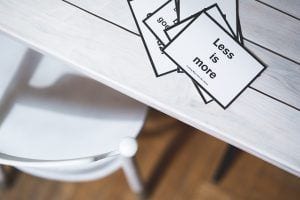 If all your life you have associated more with better it is surely what feeds your feelings of dissatisfaction. By doing so could disappoint you.
Instead, identify and focus on the things, gestures, and people who create the most value in your life.
And what is most valuable to you?… It is what you absolutely can not do without. So start listing what you need to build up a successful business and decide on what you really cannot do without. You will be surprised to find out how little is is required to be become successful.
There are some success stories from people that are close to me which I love sharing whenever relevant. In fact I have created a page dedicated to them: "Successful Entrepreneurs And Their Story", it is very motivating. Enjoy it!
7. Accept yourself as you are
---
But at the same time, never stop doing and learning new things. This is a paradox that you must embrace every day and that will become an excellent antidote to the fear of not being up to it.
8. You are not going to discover meaning in your life, you are going to create it
---
The meaning is intimately linked to your discovery of a way to express your unique skills and abilities. And this research is a job that you will have to redo on a daily basis.
9. You can only change what you perceive
---
And what you do not perceive will not disappear. To avoid pain or disappointment, you often deny certain situations. The antidote to this is to honestly evaluate yourself and hold yourself fully accountable for the person you want to become.
10. Act as a true successful business owner
---
By that, I mean that you should get into the habit of thinking more before making any decision or action, especially if you get carried away quickly by your emotions or desires. The impulsive, the passionate, the emotional or the great romantic will have interest in developing this point: "to judge", it does not detract from their sensitivity, quite the contrary!
Do not always postpone what you have decided to do after reflection. If you lack willpower, courage, initiative, set small goals for action and move step by step towards your goals but do not stay within your comfort zone.
Eventually, give yourself small rewards at every step.
And do not worry: we are not born mature, but we become adults gradually by force of seeing, judging and acting with the right tempo.
If you wish to learn more about starting your own online business from home, click on the banner below …

You might also like to read the below articles that I have selected for you:
And remember that you can subscribe to my newsletter so that you will be instantly notified by email when a new article is made available for you to read. Just follow this link ~~> Subscribe to my Newsletter!
Thanks for reading
---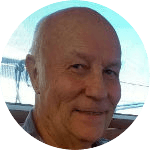 I hope that you enjoyed reading this article. Now I would like to ask you: what is your perception of a successful business? We would love to hear about your experience. If you have any questions, please use the box below and I will respond as soon as possible. If you enjoyed this article please share it socially and leave a comment below, I will hugely appreciate it!
I am a Premium Member of Wealthy Affiliate, where I have learned how to share my passions. I am inviting you to join my team and learn how to become successful in business and retire early. It is 100% FREE to join, learn and earn! Click the button below and I'll see you on the other side.