How To Get Ranked By Google – A Beginner's Guide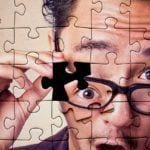 How to get ranked by google? I have written this article, not only with the beginner in mind, but also for those who are unhappy with the performance of their website or blog. I know that it concerns many of my readers, because I often receive requests for help. So, here is your answer.
And when you have read this article in its entirety, do yourself a favor, try some of my suggestions.
And, if you consider yourself as being above the level of beginner, let me tell you something: it often pays to get back to school as looking back we tend to see things differently. It makes it easier to see what we are doing wrong, and why we keep doing it wrong.
Also, I invite you to get my free Internet Marketing course by clicking on the banner below …

So, let's get started, shall we?
---
Your site is of no use to you? Visits are rare? And you do not necessarily have the budget to hire the services of a good freelance SEO specialist, like on Fiverr, or to pay for a lot of online advertising?
So, you will have to take a close look at your SEO (Search Engine Optimization) strategy. And to position your website at the best possible place in the "free area" of Google's results pages.
You do not know anything? Don't worry, today I am offering you an accelerated SEO course for beginners.
Your SEO work will be done in 3 steps:
A research for good keywords. Those who will make your SEO more simple and effective.
The technical optimization of your site. To make reading more enjoyable for your visitors (and Google).
Obtaining links to your site. To create a certain popularity of your content and to show Google that it is worth reading!
Let's get started then …
How to get ranked by google?
---
1. A research for good keywords
The first step of your SEO always begins with a keyword analysis. Because the problem of the internet is that you can write good content for years, without receiving visits or almost none. And without knowing why.
So not to waste your time, the analysis of good keywords (those that generate a high volume of searches on Google) is fundamental.
Because if you write your articles around keywords that do not generate searches from users, you will not attract visitors to your website or blog. So to make sure that what you write will have the opportunity to meet your desired audience, you need to know which are the keywords with high potential in your industry.
How to know what are these key words?
To help you, there is a whole bunch of keyword generators on the web. But having a good knowledge of  what your industry or niche is all about, will help you too. You will need to understand what kind of keywords your customers use to do their research. And use the vocabulary of these Internet users (rather than yours!) on the pages of your site or blog.
Use the "long tail" strategy: Do not work on keywords that are too competitive. That is, too generic, of 1, 2 or 3 keywords. Start with more specific and therefore longer keywords.
For example:
"travel agency" NO
"Travel agency Latin America on Lyon" YES
The strategy of the long train consists in using expressions made up of 4, 5, 6, even 7 words. Less generic phrases, therefore less competitive, which will allow you to appear more easily on the first page of Google.
To know more about the choice of your keywords, it is here: How To Find The Best Keywords For SEO
2. The technical optimization of your site
The second step will be a technical optimization of your site. You will need to check certain criteria to make sure your site is enjoyable for your readers. And so for Google. Because in terms of SEO, what makes your visitors happy … is Google 🙂
So pay close attention to  these 3 criteria first:
Make sure your site loads quickly. Indeed, the loading time has a heavy impact on the referencing of your site. Because the user is by definition a man in a hurry, there is nothing better to make a visitor go away than a site that takes too long to load.
Then, check that your site is well adapted to the mobile users. As you may know that today, there are simply more people on mobile phones than there are on computers! In short, the visibility of your site on smartphones has become so essential for Internet users, that it has become so for Google.
Finally, polish the metadata of your site. These are also called SEO titles and descriptions. This is what users read on Google's result pages and makes them want to (or not) click on your site. This is a criterion that is gaining more and more weight with Google. Because this metadata, in addition to giving the user and Google a clear idea of ​​the theme and content of each of your pages, also allow to easily share these pages on social networks (because this is the information that will be taken by the sharing platforms). Which, as we will see, will count in the "popularity rating" of your site!
For the other criteria that will make your site the best friend of Google, it's here:
The Beginners Guide To SEO (Seduce Google in 4 Key Points)
3. Obtaining links to your site
And this third step consists of getting inbound links to your website. That is, other sites to have links that redirect to yours. These links are called backlinks.
And one thing is for sure: it is better to have only a few quality backlinks (sites whose theme is directly related to yours AND with strong authority), than many low quality backlinks. In short, it is better that you work hard to get a link from an influential site in your area of expertise, than to multiply links from unknown sites.
Here the best technique is still to do nothing. Because if you write good content, you will get these links naturally. And these are the ones who have the most credit with Google!
But if they do not come and you have to "force things", your work will then consist of a mixture of public relations (by writing guest articles on other blogs), "spying" on the links of competition (via tools like moz) to give you ideas and possibly pay some influencers …
To conclude, Google does us a favor, to us, small or independent structures. Because we have the opportunity to play on its search engine in the same way as those who have a lot of money. The rules are the same for everyone. And a big budget has no real power here. It is just a question of knowing, and applying, these few simple rules that will get your website or blog well positioned.
And here are some articles that you will also find useful:
Thanks for reading
---
I hope that you now understand how to get ranked by google. Pretty simple right? If you have any other tips in this particular field, my readers and myself would like to hear from you. And, should you have any problems and would like to find a solution, please make use of the box below and someone and/or myself. I will respond typically within 24 to 48 hours. If you enjoyed reading this article please share it socially and post your appreciation in the comments area below, I will highly appreciate it!
I am a Premium Member at Wealthy Affiliate, where I learned how to share my passions and successes. You are most welcome to join my team and learn how to become successful in business and retire early. I will personally mentor you for FREE. It is 100% FREE to join, learn and earn! Click the button below and I'll see you on the other side.
 Easy to Retire – Copyright © since 2017 to date!