Is LeadsLeap a Scam? – An Updated Honest Review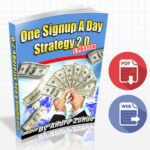 In this review, I am going to explain what LeadsLeap is exactly, how it works, what a member can expect from it and if it is a scam or a legit business opportunity.
Back in December 2020, I have already reviewed LeadsLeap in great detail. As its creator, Kenneth Koh, has done a lot of improvements to it and added an enormous number of free tools since, I have decided to write a new review that completes the original article
There will always be opportunities for online businesses on the internet. It's critical to know which businesses are legitimate and which ones are scams. People will be less likely to fall victim to a fraudulent internet scam now that they have access to this information.
LeadsLeap will be the subject of the following review. It will give you an idea of who is behind this online opportunity, how it works, and whether or not you'll be wasting your time and money by deciding to participate.
You May Be Wondering, "What Is the Purpose of LeadsLeap? And is it a Scam?"
---
There are a lot of questions surrounding the origins of LeadsLeap. A majority of sources on the internet pertaining to this company state that it was founded in 2008, while the other half claim that it was founded in 2016. Diverse blogs, review sites, and discussion boards all have conflicting information. According to the website, the company was founded in 2016, but the founder may have actually created it back in 2008 but never made it public until now.
Anyway, LeadsLeap is a system for creating new client contacts. If you're looking for a traffic-boosting website, this is it. As a result of this increased traffic, the site's owners are able to profit from customer purchases. The affiliates who set up the ads can also earn money. The MLM aspect of LeadsLeap is just like that of many other online businesses, but it is definitely negligible.
LeadsLeap Also Has a Revenue-sharing Component …
---
This means that you can work with other members to promote your own ads on their websites, blogs, and other online properties; in return, they will do the same for you. This is the fundamental operation of this marketing campaign.
Bonuses and additional features are also available with LeadsLeap. Members will have access to high-quality traffic, powerful advertising tools, multiple revenue streams for affiliates, free advertising, network building information, and the ability to earn while you learn, according to the company.
In my opinion, there's a good chance that the last statement is not totally correct. To be fair, they also include it in the program's marketing materials to boost sales.
Remember that if you run an online business, this program can help drive more traffic to your sites, build your brand, and possibly improve your financial situation as well. In the long run, it could help you earn more money online.
Benefits of LeadsLeap for Your Company
---
LeadsLeap's ultimate goal is to increase the visibility of your company in the market. Use this platform to build your brand and get your business in front of more customers.
A Few Words on LeadsLeap's creator, Kenneth Koh
LeadsLeap was founded by Kenneth Koh, who is also its CEO. Back in 2008, he may have started LeadsLeap in Singapore before bringing it to the United States two years later. This site's origins remain a mystery, as does the identity of its creators. LeadsLeap's past and present are largely unknown.
It's not clear where the company is based or if it operates in the United States. But that really doesn't matter as the program is well managed and is not a scam. As a member you can contact Kenneth Koh at any time if you need help or advice, and a reply will arrive within 24 / 48 hours; and not an automated answer!
A site that stated that Kenneth Koh was from Singapore (or may be from this nation) was the only way that I discovered this information about him. Kenneth Koh may have been born in the United States. However, based on the information available on the internet about this business and his personal life, we have no idea. Mr. Koh isn't mentioned at all on the website, apart from his members' reviews. In fact, his name is completely omitted. Its primary focus is on the benefits that LeadLeap members receive.
Many people may see this as a red flag. You should know who the company's founders are and what they stand for. Kenneth Koh had a history of alleged involvement in other online activities, according to reports. Another thing we don't know about him is whether or not he's taking part in any other online businesses. However, as far as we know, he hasn't been linked to any scams or bad reviews, which is a good sign.
Membership in LeadsLeap is FREE
---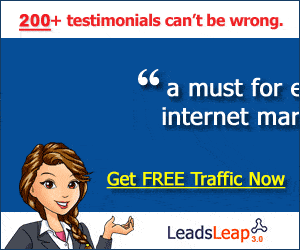 LeadsLeap offers a free account signup. There are two levels of membership. Users can sign up for a free account and get access to the "basic" features. But the Pro plan offers additional benefits and features to those who join.
The free plan, of course, is completely free. According to the LeadsLeap website, the Pro plan costs $27 per month. Sources say they paid $20 to begin the program with the website, according to some claims.
We'll use the company's stated price for their Pro plan to ensure that we're being accurate. There is a one-time fee of $27 to upgrade to Pro, but it is also a recurring monthly cost.
*By the way, if you meet LeadsLeap's $10 minimum payout threshold, you can request payment. PayPal or Solidtrustpay can be used to collect your money.
The LeadsLeap Website in a Nutshell – Is it a Scam?
---
It's more like a web page rather than a website at LeadLeap. It's a website, but it doesn't have the look and feel of one. The company is not described in a "About" section, and there is no way to get in touch with them on the website. Yes, but you'll have to dig a little to find it. The site's "About" section is located at the bottom of the page. Despite the lack of information about the company, this section focuses on how LeadsLeap can benefit members and their businesses.
With 119,000 members and 28 million visitors (at the time of writing this review), LeadsLeap claims that 56,000 people have actually used the app. There are several sections on the home page. Sections describe different aspects of this company. You will find the links to four ways to help you get more traffic and leads on your website. Use these links to learn about the various ways in which web users can increase their traffic.
To sum it up, the site goes into great depth to explain the workings of the LeadsLeap platform. Still, it doesn't reveal much about the site's owners or the company itself. Potential members may want to know who they are going to do business with, this site isn't the best place to get that information. For those who are interested in joining, this could be a major issue, however you will find plenty positive reviews, on or off the website itself.
Members of LeadsLeap Can Help Your Business Grow
---
The ad exchange function of LeadsLeap is one of its most notable features. In order to promote each other's businesses, members of LeadsLeap have the option of exchanging ads with other members. Businesses can use this feature to enhance their brand and remain relevant in the marketplace.
A member's ability to advertise their business on other member sites is one of the best aspects of this benefit. The general public and viewers of websites will be aware of a company's products and services as a result of this. One can earn credits by using this feature as well.
More on this section of the system available later. Ad exchange functions can be carried out using a variety of widgets, banners, and links. In order to achieve a cohesive look and feel, members can even customize the color of their ad to match the color of another member's site.
It's claimed that this part of the system can be completed in less than five minutes by some. A person can begin making a lot of money as soon as the system is in place. Of course, no one doubts that it will be difficult. You should also be aware that your ads will appear on the dashboard of the member whose site you have placed them on. As a result, you and they can both keep track of them at the same time.
When you add this feature to your site so that other members can see how effective your ads are, they'll be able to adjust their own ads accordingly. In the same way, you can assess how well they're serving your interests. Remember that for free users, there is a 40% ad frequency. Members of the Pro level typically have a 100% success rate.
In What Ways Are the Free and Pro Ad Models Different?
---
LeadsLeap has two primary programs, as previously mentioned. Two options are available: free and paid. Members of the free plan can expect to receive anywhere from 1 to 400 clicks per month. Since they are free account holders, they will only receive 40% of the traffic.
It is the amount of revenue generated by advertising that is known as the traffic share. 60 percent of the site's revenue will come from its free members. In order to make more money, free members will also have to earn credit. However, a business site can still benefit from additional traffic from a free membership level.
Despite that, it does not compare to the Pro plan in terms of performance. Ad placement on the pages of other members will be more difficult, as there will be more people vying for it. As a result, you'll have fewer opportunities to connect with potential clients.
If you're on the Pro plan, you'll get 1000 clicks per week and 10 Pro advertising slots. For advertising purposes, they do not need to earn credits. As a result of the increased visibility, they can expect to generate 600–1000 clicks per month at the least.
Ad placement options are more flexible in the Pro plan than in the free model. For those who don't need to advertise their business on other people's websites, you can save up credit and use it in other ways.
Resources for LeadsLeap Users …
---
Listed below are the resources you'll receive as part of the LeadsLeap program:
Real-time tracking software lets you see how your site's visitors interact with it. If you know what kinds of pages are getting the most attention and how long they stay on each one, you can optimize your site accordingly. This tool can also track the mouse movements of visitors as they browse your site. For ad placement, that's a huge advantage.
Every time someone clicks on the link within the widget, you'll receive payment by LeadsLeap.
LeadsLeap provides blogging tools. Use them to generate and even customize more leads from your ad impressions to your web pages.
In exchange for visiting the webpages of other members, you, as a member, can earn reward points. Rewards are based on how long you stay on their page and how many clicks you make.
Other blogs and websites will also be able to promote your content. As a result, you should see an increase in visitors to your website.
To keep in mind, Pro plan members get twice as many tool benefits than non-pros!
They're all here:
A daily revenue share is given to Pro members. In other words, they can make more money and withdraw their earnings much faster than regular members.
Pro members not only receive daily revenue shares, but they also receive weekly perks! They will be able to make more money and increase their profits over time as a result of this.
Affiliate commissions are available to Pro members. Advertisers who upgrade to a Pro membership will be able to make more money from their campaigns.
LeadsLeap also allows professionals to sell their saved credits. In turn, they will have more money in their wallets.
Pro members, on the other hand, will see an increase in traffic as a result.
Auto-referral programs, such as those based on MLM or referrals, can also help participants earn money.
As you can see, LeadsLeap pro members have a slew of options for making money. Making money from the site is possible thanks to these various features.
Please don't overlook the additional features and benefits offered to users of the site …
All-in-one tool for creating custom animated popup offers that can be tracked and customized.
Using the real tracker feature is a more advanced tracking method. You can use this feature to identify and remove online bots.
It's possible to create your own email and other types of lists using the OTO List Builder feature.
A banner ad creation system is available for your convenience.
Get a social review site.
Opt-in, pop-ups, and ad set-up for email marketing platforms
Images, PDFs, and forums can all be hosted on the site.
Since there are far too many additional resources to list, I have decided to stop here. The key is to be aware of your advantages and how to use them.
Some Quick Thoughts on LeadsLeap's Credit System:
---
You earn credits by looking at other members' ads. Free members of the LeadsLeap network need these credits in order to run more advertisements on the network. Each member must have a minimum of one credit to post an ad. As a result, you'll need to check out the ads of other members. They also have to keep an eye on yours. If you don't, you won't be able to earn credits or place additional ads. There will be a 3 ad limit for free members and 10 ad limit for Pro members.
Refer a Friend to LeadsLeap in Confidence as it is NOT a Scam!
---
Members of the LeadsLeap program will be able to earn commissions by referring others to the website. There is a 25 percent commission for free members and a 50 percent commission for Pro plan members for each new member they refer.
In addition, if you refer 20 people, you'll get ten levels of overriding credits. For every 1000 people a person refers to the program, they will receive a 20% bonus on all ten levels.
That means you'll be able to make more money as a result of these members bringing in new customers. You'll need to hustle if you want to get to the 1000-member mark. It's not going to be easy to get people to sign up, I'm afraid.
Once you join LeadsLeap, you'll learn all you need to know about the MLM component of the system.
Finally, is LeadsLeap a Scam or Not?
---
I have been a Pro member at LeadsLeap for many years and now have a huge number of followers who, like me are enjoying the benefits of this amazing platform.
So, if you already have an online business, LeadsLeap's services can really help you grow it. Online entrepreneurs who are just starting will also benefit from it.
LeadsLeap is NOT a rip-off, and neither are its services. Despite that the site may feel a bit overwhelming at the beginning, it does not mean that this is a bogus site. There are numerous benefits and ways to advertise for members of this website.
You should also be aware of this additional information about the website. LeadsLeap is rarely described as a scam in the reviews that can be found on the net. The site is receiving mostly positive feedback. This is a critical point to keep in mind. It wouldn't take long for the internet to make public the fact that people are being conned on a regular basis.
LeadsLeap, on the other hand, despite the site's basic look, isn't there to defraud visitors. This site's biggest flaw is its tendency to exaggerate the truth beyond all reasonable bounds. No, it's not a lie to tell people they can make money in just 5 minutes, but it is slightly misleading.
Yes it is true that by using LeadsLeap, you can benefit from it in just five minutes of work, but don't expect to make a fortune from it that way. It's possible that a few members making a living for such little effort, but it's unlikely that many others will.

To Put it Simply, LeadsLeap is NOT a Scam …
---
You get what you put into this machine, like in any other legit business. As a result, don't sign up thinking that you'll be a millionaire in 5 minutes. The chances of that happening are slim to none at this point.
Businesses can take advantage of LeadsLeap to grow and expand. People can use the site to build their brand and gain more exposure. This is an excellent method for promoting any business on the internet. The MLM aspect of the site is advantageous because it increases the number of people who see your ads while also putting more money in their pockets.
The MLM aspect will eventually peak, decline, and go flat, so no one should count on it indefinitely. To some extent, this is inherent in any online multi-level marketing scheme. As soon as people stop making money, they start writing bad reviews and lose interest in the product, so it is impossible for them to last forever.
This will eventually lead to these sites'decline. LeadsLeap isn't any different. Is it any wonder, then, that in 2008 and again in 2016, this website was created? In order to make the most of LeadsLeap for your business, sign up with confidence, but be smart about how you use the site.
Thanks very much for reading this far. It looks like you enjoyed this tutorial. If yes, then don't keep it to yourself, share it with your Twitter followers. All you need to do is to log into your Twitter account and click on the bar below …
Is LeadsLeap a Scam? – An Updated Honest Review For You to Enjoy … RT plz #advertising #businesstobusiness #marketingstrategy #onlinemarketing #success #branding #marketingtips
Click To Tweet
Thank you!
So, Are You Convinced That LeadsLeap is Not a Scam? Try it NOW! …

---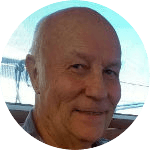 I hope that you enjoyed reading this scam review of LeadsLeap. If you have any other tips in this particular field, my readers and myself would like to hear from you. Should you have any problems and would like to find a solution, please make use of the box below. I normally respond within 24 to 48 hours. If you enjoyed reading this article please share it socially and post your appreciation in the comments area below, I will highly appreciate it!
I have been a Pro Member at LeadsLeap for many years, where I learned how to create websites, popups, funnels, etc. and use all the FREE tools available. You are most welcome to join my team and learn how to become successful in business and retire early. I will personally mentor you for FREE. It is 100% FREE to join, learn and earn! So, click the button below and I'll see you on the other side …