SEO Content Writing Tutorial – Your Ultimate Guide to Successful Content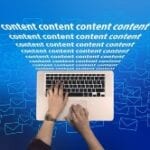 Welcome to my SEO Content Writing Tutorial. I am sure that you will find it interesting. If so, I would appreciate it very much if you would share your thoughts with us in the comments' section at the bottom of this page.
Your web content strategy is the spearhead of your online visibility and reputation. Using SEO optimization techniques in the pages of your site will allow you to combine the design of informative content for the Internet user and also be in accordance with the criteria of SEO of search engines such as Google.
To help you with your content writing assignment, in this tutorial, I have listed 10 basic, but nonetheless essential, tips for learning good SEO web writing practices. From SEO tags to internal networking techniques and different types of content; you will learn how to write SEO Friendly text.
Here is Your Tutorial to an SEO Friendly Content Writing …
1 – Should it be Specified? NEVER Duplicate Content!
---
If you think that plagiarizing a few pages from a site on yours is harmless, I'm sorry to report that you are getting it wrong. Duplicate content is taken into account by Google in its indexing criteria in the sense that it is highly penalized!
So, what is plagiarism in simple words?

Plagiarism is copying another person's ideas, words or writing and pretending that they are one's own work. It can involve violating copyright laws. … Writers who plagiarize commit serious legal and ethical violations.

As explained by Wikipedia: https://simple.wikipedia.org/wiki/Plagiarism
So, if you do not want to risk the sandbox and see your site land on the 50th page of Google search results (where no one is going), I strongly advise you to write your content yourself. Original content, that you produce in accordance with the principles of your editorial line and following the tone of your brand will always be the best option to feed your website and / or blog.
 2 – Title and Meta Description: it Speaks to the Users as Soon as They Search
---
Above all, in SEO writing, certain tags of the HTML code are to be pampered. The Meta title tag and the Meta description tag require special attention. Because they will be the first impression of your site that the user will have when he or she comes across it in Google search results.
These tags, once completed, are visible in this way in the SERP:

The title of the page, </ title>: It must be concise, unique and contain keywords in keeping with the subject of the page. Its size is on average 70 characters according to Google display.
The description of the page, <meta name = "description" content = "/>: It allows to distribute an attractive description of the page for Internet users. Google regularly varies the optimal number of characters for this tag. At "We Love SEO 2018", Gary Illyes (the then webmaster trends analyst at Google) said that the Meta description can be as long as needed. It just needs to be representative of the content of the targeted page.
3 – A Polished Introduction to Keep the Reader in Suspense
---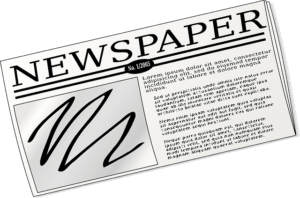 Reading content on the web is much more tiring for the Internet user; who is also excessively busy with the various information flows. The advent of mobile has accentuated these difficulties by offering a smaller screen and a smaller waterline, or fold line. Therefore, the reader scans the text and focuses mainly on the first paragraph.
To adapt, it is therefore necessary to carefully introduce it and deliver the important message of the page first; while encouraging the reader to go through the rest of the text for more details.
Since engine robots behave similarly, the keywords to be worked on should be incorporated as high as possible in the text; if possible in the first paragraph.
4 – An Optimized Content is a Structured Content
---
The content of your web page should not be content with a block of unreadable and soulless text. Structuring your text will make reading easier for the internet user. It will also guide robots in their understanding of your text.
For that we make use of hN tags.
hN tags refer to the titles on a web page which introduce the different content within the HTML code. There are 6 hN tags (the H stands for "Heading"), from H1 to H6.

While the main purpose of these tags is to make content clear for readers; it also helps search engines identify the main information on a page.

It is important to note that the most relevant hN tags for search engines are the first 3; H1, H2 and H3.

As per the AT Internet: https://www.atinternet.com/en/glossary/hn-tag/
Optimize Hn tags by incorporating key expressions.
Opt for a catchy H1 (titles in the form of a question are on the rise).
Use an evocative introduction of around 100 words.
Create relevant H2 and H3 subtitles that explore the details of the theme.
Write informative paragraphs.
The content must be ventilated to facilitate scanning by the Internet user.
The creation of lists (<li> </ li>) and the bold setting (<b> </ b>) of certain keywords will allow us to go in this direction and to shape a more SEO Friendly text.
5 – Write a Lot, But Write With The Internet Users and Search Engines in Mind
---
You don't have to write tons of content if there is no real message to transmit. The SEO strategy of your content must appeal to search engines. But first, the content must be written to answer the questions of the Internet users.
Adopt a consumer centric vision and create content that aims to be read!
A study by the agency "Capsicum Mediaworks" recently showed that the web pages proposed in the top 10 of Google results justified, on average, a density of 2,000 to 2,500 words.
Not all subjects and all page typologies lend themselves to such an important content. It is particularly discouraging for the writer (especially the new blogger) to know that the user generally reads only the first paragraph.
Start by creating pages of 300 to 500 words. That's enough to take advantage of all the SEO optimization techniques; to give enough text to the search engines and to get your message across to your target audience.
6 – Bye Bye to Keyword Stuffing, Hello Semantic Universe …
---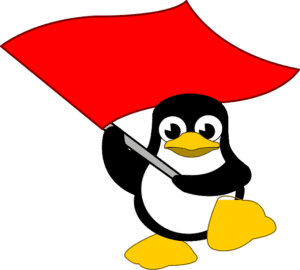 Quoting the same keyword dozens of times to hope to position yourself on it in user searches is no longer relevant. This practice called "Keyword Stuffing" is now sanctioned by the Google Penguin algorithm.
It is now customary to determine 1 or 2 relevant keywords on which to base your content. While it is important to place them intelligently in the text, it is also imperative to develop the whole semantic field around these keywords to enrich the vocabulary and work on co-occurrences.
Google has worked on its understanding of synonyms and using the concept of lexical field, it knows that certain sentences or certain words tend to predict others.
For example: travel, holidays, vacation
Favor the use of these synonyms and variants which make the writing of your content more natural and give a stronger semantic weight to your page.
7 – The Internal Network: Semantic Cocoon and Basic Rules
---
It is essential to integrate internal links in your content in order to guide Google robots and Internet users in the deeper exploration of your site.
An internal linking technique is very popular today: that of the semantic cocoon. It is based on the optimization of the internal mesh and editorial content to create links between the pages in the form of waterproof silos.
However, an internal link must respect a few simple rules:
Place link anchors on keywords in line with the target content of the link. A link to my free Internet marketing course could thus be placed on a link anchor like "FREE Internet Marketing Course". A link on "Learn more" is to be forgotten as far as SEO is concerned.
Place links on long tail keywords but not on whole sentences.
Do not abuse the links and adapt their number according to the length of the text.
Do not repeat the same link several times in the same text.
8 – Think Vocal SEO, Think Conversational Content
---
Responding to users in the coming years also means responding to voice search assistants. User searches are no longer limited to two words in the Google search bar on a computer, but can also be formulated as a complete and clearly stated question on a smartphone.
The current web content must answer these questions, take a conversational angle and enter into a voice SEO approach.
These 4 basic principles are to be followed in order to create content that is compatible with the reading of voice assistants:
A text of affordable length: neither too long nor too short, the sentences must be concise but precise. The voice assistant will be able to find the answer to the user's search in a single sentence and not an entire paragraph.
A structured text: the robots will look for their answers in the titles. Think of the keywords and structure your titles and subtitles to make them easier.
Simple and coherent formulation: Go straight to the point and use understandable sentence forms. No convoluted vocabulary!
Easier speech: Watch out for typos, spelling or syntax errors. Reading should be easy and the assistant should not hesitate on difficult or poorly written terms.
9 – Cold Content or Hot Content? Regular Content!
If each of these types of content is particularly important for the good health of your site and the development of your SEO, regularly creating new content whatever it is remains the most important principle. Show Google that your site is alive and relevant, always bringing more material to value.
COLD CONTENT
Allows you to explore themes with unlimited lifespans, to produce rich content and generate large volumes of traffic over time.
HOT CONTENT
Is a way to play on trends and seize a strong traffic opportunity by producing content with a short lifespan but high potential for temporary research. To be integrated preferably in a blog or a news space.
10 – What About The Other Types of Content?
Oh yes, content is not just plain text. Vary the pleasures and work on several types of content to feed your web pages:
Video: Expected to represent 82% of internet traffic in 2022, video can be referenced and becomes the new challenge for SEO. It is possible to optimize videos for SEO through subtitles, description, title or the content around it for example.
Infographics: Very popular in B2B, infographics are proven to be 3 times (at least) more inclined to be shared and / or liked in comparison to all other kinds of content. They will promote the virality of your content and will be a good basis for writing an article.
Photos: Images are everywhere and can be referenced too! Be sure to fill in your alt tags to help your SEO. Attention, the images should not be too heavy, the loading speed of your site is also an essential criterion for your referencing.
Posts on social networks: social networks represent no less than 3 billion users. They will be very useful for relaying the content of your site. As a vector of interactions and lever of virality, social networks act indirectly for your SEO.
Where to Learn How to Write Quality Content
If the application of a few SEO tips is within everyone's reach, the taste for writing but also the ability to produce numerous texts, coherent and understandable, following a precise editorial line, is not something innate for everyone.
High quality content writing is a skill that not everyone possesses. But it is a skill that anyone can perfect or learn until it becomes second nature.
Less than two years ago, if you were to tell me that I would be able to write an article such as this one, of over 2,000 words, in perfect SEO and reader friendly English I would have asked you if you were insane.
I wanted to become a Content Marketing Expert, so I had to learn. And I did! Today I manage several blogs on different topics and I write one blog post of this size nearly every day, and I make a living out of my writings.
So, it can be done, and if I did it, so can you. English is not even my mother tongue!
If you want to know how I did it, just click on the button below …


What Do You Think About This SEO Content Writing Tutorial?
---
I hope that you enjoyed reading this SEO content writing tutorial and that it will motivate you to start your own blog and make money with it.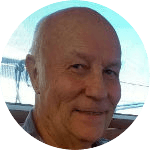 If you are looking for an honest way to make a living online, and to start for free, just like I have been doing for years, I recommend that you first learn more about Affiliate Marketing, it will cost you nothing. 
You can even start at your own pace if you don't have much time to spare. All you have to do is join my FREE Internet Marketing Training by clicking on the banner below …