DressHead Customer Reviews – Scam or Legit?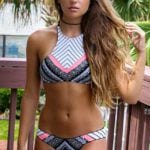 I have carefully researched DressHead customer reviews in order to evaluate this online ladies' fashion shop.
Basically, DressHead is an online woman's fashion shop which has nothing to worry about in particular … except that it is not located in Walnut, California as their website claims it to be.
Can this be a cause for concern? Yes, it could be. So, where is it based then? Why are they lying about it, and why is this worrying me?
When I research a company, the first thing I do is to find out where their headquarters are located. Whether it is in Japan, the US, Spain, or wherever makes no difference. But when I cannot find exactly where they are located or if they lie about their location, it immediately raises the first red flag for me.
If you landed on this page because you were looking for a way to earn an income from home, DressHead may not be the best opportunity to get involved with. But …

The DressHead customer reviews complaints …
My research lead me to discover that DressHead is not based in California (USA), but in China. And while reading the customer reviews I ended with no other option but to classify DressHead as a scam!
The DressHead customer reviews contain a large number of complaints, ranging from products arriving damaged, to more serious claims such as that the items received where of inferior quality, or different from what was ordered, and even worse, not received at all.
Their discounts and various special deals advertised by DressHead simply mean nothing.
Let me explain what I mean by that …
---

Seeing that kind of discount you would be silly not to rush and place a huge order right? Of course, I would too. But guess what? … Your discount will never get anywhere near 80%, for many "good" reasons they will nicely explain to you when you ask why.
Why is DressHead a scam?
---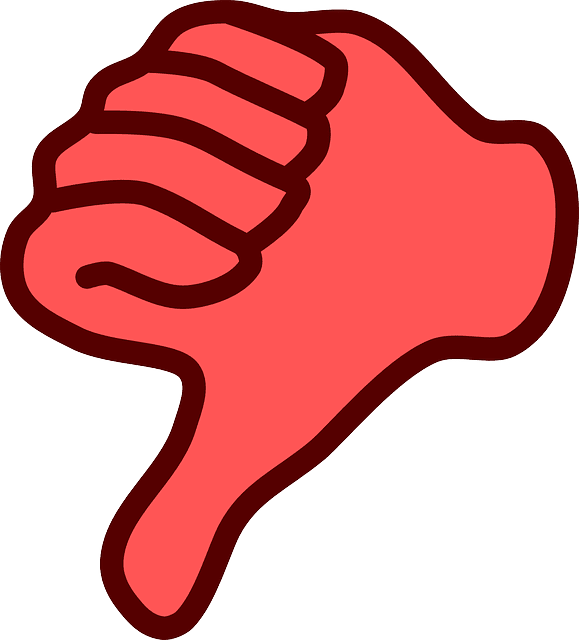 You might think that I am rather harsh for a few percentage points that I have not received; or on something that I might have not understood correctly. Okay, but, reading through the customer reviews posted on the DressHead website, you will notice that it seems to be a habit.
So, for me DressHead is nothing other than a scam! For the simple reason that they intentionally utilise dishonest and misleading methods to get money out of their website's visitors; and for not adhering to the FTC (Federal Trade Commission)'s rules for timely delivery.
The Federal Trade Commission determine the legal standards by which advertised timely dispatch of products is to be respected, otherwise, notifying the customers in case of any delay, and offering a refund is a rule.
This is also valid for telephone or email orders, but DressHead customer reviews also indicates that DressHead invariably fail to stand by the rules.
In other words, their 100% Customer Satisfaction Guarantee is a joke!
What about the BBB and DressHead?
---
The BBB (Better Business Bureau) rates DressHead with an F!
What does that mean?
It simply means that the BBB received too many complaints from the DressHead customers that they decided to investigate them.
The BBB would normally open an investigation when the complaints lodged involve goods that have been paid for fully are not received by the purchaser. Or when not getting response from the DressHead customer help desk; also not receiving refunds or requested exchanges; or again, getting the incorrect product or of inferior quality.
The BBB would have attempted to get in touch with the DressHead officials through their Californian postal address, but the letter has never been received and was returned to sender unopened, indicating that the address is fake.
Any legitimate business would promptly address complaints from their customers in order to preserve their good name. Obviously, DressHead has very little interest in maintaining a good reputation. What does that tell you?
A fake physical address
---
Want to have fun? Google the physical address that is given on the DressHead website … 20655 Golden Springs DrWalnut, CA 91789, USA., and switch to Satellite view. What do you find? This is what come out … a spot in the middle of a shopping area car park!
And the fun doesn't end here … Google search any of the images (right click an image and select "Search Google for Image" on the drop down menu), you will discover that these images are stolen from other online shops!
I even found that several of the images on the DressHead website belonged to Amazon and/or Walmart.
What ScamAdviser has to say?
---
Whenever I conduct a review on a business, I never fail to consult ScamAdviser, which I did for DressHead as well of course. And this is what came out of it:
According to ScamAdviser, it looks like that the DressHead website has received some negative online customer reviews and that the users should verify their online standing and verify the validity of the customer comments and reviews. A Google search for 'DressHead.com reviews' might produce more information.
This website's country is categorises as high risk country. You might have expected it but purchasing from them should be done with care. Some countries are considered to be of high risk due to the high percentage of reported online fraud or the tendency to sell fake or replica items. This particular website is also listed as a threat site as it was at times related to some virus and or malware issues.
Some free email addresses have been given in setting up this website. This is not necessarily a problem, depending on other factors. However, when it comes to an online shop, this can become a indication that the website may have some risk.
What are DressHead customer reviews about?
---
Usually DressHead complaints concern not receiving the products ordered, receiving products of lower quality, or not receiving anything altogether.
DressHead customer reviews also contain many complaints from their customers who are told time and again by email to wait. This seems to be a delay tactic used until the customer sees that there is no prospect of resolving an issue or even receiving a refund.
Make sure to read their Terms of Use!
---
The Terms of Use, which they sometimes call Terms and Conditions, can be quite straight forward if you read it before you place your order. But if you read it once you have placed your order and sent your money, you will have the feeling that you have been had.
First of all, you will have some difficulty in finding the link to their Terms of Use page as it is located at the very bottom of their website, and as you can expect, in the most tiny letters so that you can hardly find it.
If you have already paid for your order, perhaps you should find a confortable chair and take a deep breath before reading it.
The first thing that you will read is that if you place an order, you agree to the DressHead Terms and Use.
Then, when you continue reading, you will see something that seems to be coming from another planet … and here is what it says word for word:

Unbelievable! In Earthlings language, it means that if you are silly enough place an order with DressHead, you agree that they are not compelled to fulfill the order. What sort of a business can do that? Only a scam company.
How does DressHead scam you …
---
There are loads of complaints all over the Internet about DressHead, yet this company is still doing business, if scamming people can be considered a way of doing business.
DressHead manage to remain in business despite all their poor customer reviews because they circumvent the search engines by going directly to your Facebook page or email box and call upon your natural desire to look nice and to save money.
Honestly, when you arrive on the DressHead website, your first feeling is to see how much cash you could save. Surely, it teases your sense of making a good deal. This is an emotional reaction. Humans regularly make bad decisions when in an emotional state. It is how we have developed.
If at all possible, try to remain unemotional when considering making a purchase online.
For example, you might take a moment to check if the online store is located in the US, Canada, Italy or the UK, etc. But, in this particular case, you will find that DressHead is in Walnut, California, when in fact it is a fake address, but for you it will look like a legitimate business. But, if you were to investigate further, you would discover that it is miles from being legitimate.
How to detect scam sites?
---
As you probably know, there are loads of online businesses out there, similar to DressHead, that are only there to scam you using the same strategies. If by any chance you receive an email or come across an advert that offers incredible discounts, it is most likely to be a scam.
When reviewing a business, online shop, or money making opportunity, I often remind my readers of the below quote …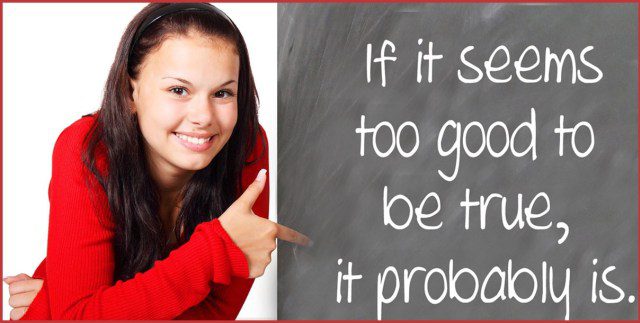 DressHead customer reviews is not the only thing …
There are things that you can do to verify if a website is a scam before going ahead with your plan.
First thing is that you can submit the website to ScamAdviser.com. This is what I have done and posted the results earlier on. This free service revealed a list of warnings on DressHead and believes that this website is located in China.
ScamAdviser may not always be accurate, but it does give a pretty good idea of the legitimacy of a business. It may be that it has not yet gathered enough information on a website to pronounce itself, especially when the website is young. But if it advises that a website is not clear, you can certainly believe it.
However, it may at times sometimes report that a website is legit when in fact it is not. This is because clever scammers are sometimes using advanced techniques to hide the real nature of their businesses.
Another quick clue to know if a business is legitimate, is to find out if the website displays a telephone number. Looking at DressHead's website, you can see that it does not have one! Instead, on the "Contact Us" page, they are displaying the avatar of a telephone operator. Seeing that, you are mislead and trust that you can talk to someone, but you will never be able to.
Any legit retail business will have a valid phone number on their website. If it doesn't have one, you can be sure that it is a scam. If it has a phone number, call it to see for yourself if a real person picks up the call before placing your order.
If you are looking for ways to make a living from home part time or full time …
Order from reputable online shops
---
Of course you, as a lady want to look beautiful, and you, as a man want to look smart, and save money at the same time, this is natural. But because online shop operators like DressHead know that, all they have to do is to show you beautiful clothes and offer huge discounts. This will more often than not trigger the natural impulse buy in you.
To avoid deceptions, try not to buy on impulse. Think about it overnight, give it a week it it concerns a major investment. Trust me, it will not go away. Shop around and buy from reputable online shops, such as Amazon who offer a real and strong refund policy.

Even within a legitimate online shops like Amazon you can shop around to find the best deals. Such business house so many vendors that to make the sale they have to offer huge discounts to compete. At least, if by any chance you have made the wrong decision, you know there a ways to fix that.
Unlike scammer shops like DressHead and others, Amazon's top priority is to protect their reputation.
Have been scammed by DressHead?
---
If you discovered that you have been scammed by DressHead (this is valide for any other online shop) and have already paid through your credit card or debit card, all is not lost. As soon is you discover the trick, get in touch with your credit or debit card company. Explain the situation, and they might refund you the money. Of course, the sooner you do that, the better your chances are of having a refund.
DressHead customer reviews – Conclusion
---
Is DressHead a scam or a legit company? As we have seen, DressHead pretends to be based in California when in fact they are most likely located in China. To me, this raises a major scam alert.
The guarantees mentioned by DressHead have no value as we have seen in their customer reviews that there is a large number of complaints about products that have never been received, or the wrong item or a product of inferior quality was received.
What is their Customer Service phone number? It is inexistant, which is typical of a scam operation. The only possible way to get in contact with DressHead customer service is by an email address posted on their website.
Where is DressHead located? They are most likely based in China. But as we have seen at the beginning of this review, a Google search pinpoints them in the middle of a car park of a shopping area. Strange place to operate a worldwide online business, don't you think?
Well, we have now arrived at the end of our review, thanks for reading this far.
Quite frankly there are many, many ways to make money online, and honestly! So, why waste our time with a dodgy number like DressHead when there are so many legit opportunities out there, like the one I am involved with, which earns me over $5,000 a month, and growing?
Click on the banner below to learn more about it …

Thanks for reading DressHead customer reviews
---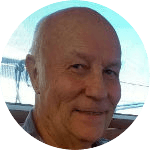 As you have seen, we learned a lot just by going through the DressHead customer reviews. So we now know for sure that DressHead is a scam online shop from which it is advisable to keep well away.
If you have any other tips in this particular field, my readers and myself would like to hear from you. And, should you have any problems and would like to find a solution, please make use of the box below and someone and/or myself. I will respond typically within 24 to 48 hours.
If you enjoyed reading this article please share it socially and post your appreciation in the comments area below, I will highly appreciate it!
I am a Premium Member at Wealthy Affiliate, where I learned how to share my passions and successes. You are most welcome to join my team and learn how to become successful in business and retire early. I will personally mentor you for FREE. It is 100% FREE to join, learn and earn! Click the button below and I'll see you on the other side.