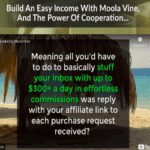 Can Moola Vine really make you $300 in commissions each and every day? Or, is it yet another of these online scams?
This is what we are going to find out in this review; which I have written following the requests of many of my readers and forum members.
First of all, for those who do not often read my scam reviews, I want them to know that when I research a program; a money making opportunity; a product or service; or an application, I most often than not join the program at its highest level of membership; or buy the product myself, unless it is really too obvious that it is the lowest of the scams and do not wish to waste any more time and money on it.
So that said …
What is Moola Vine?
According to the creator of the system, Bryan Winters, it's like a reverse system with a bit of affiliate marketing. It is a system that will help earn its users a commission while selling online.
The Moola Vine system was not created for those who are not willing to put in any work; and are still expecting to earn some serious income online.
Moola Vine has its own free integrated referral system. With which you can make money when inviting other people to join. But it is not a multi-level marketing type of system. It is a regular affiliate program as we know it; where you have the possibility to make some commissions on your immediate invites.
The presentation of the system affirms that if you wish to enter the world of this Moola Vine program, you need not to go anywhere to sell the products by inviting or finding people; in fact people will come to you automatically through your unique affiliated links. And buy the products they are searching for.
But, is it really free?
---
However, the program is not really free as it is claimed to be. Yes, you can create a free account. But this is a common practice in most Affiliate Marketing programs, but if you want to make money with it, you will have to a membership fee.
In other words you become a customer of yourself, and after that a marketer. So the claims of its being free prove to be wrong as you have to pay your membership in your member's area soon after you have signed in for free.
And, if you want to continue, you will have to keep your membership active by paying your fees in order to make the application work for you.
Moola Vine (which, by the way, is also called MoolaVine, but it is the same program.) was most likely launched in the month of July last year, although some websites report a launching date of September 9th, 2018.
That doesn't make any difference anyway. What's more important to know is that it still seems to be famous among many people, so it is necessary to know the complete facts and details of this application.
This is why I have written this article and I hope to bring out to the open the complete facts and truths about it. So, let's begin, but not before offering you my free Internet Marketing course below …

What is Moola Vine for?
---
This is an app claiming to be 100 percent free, that is so easy to run that anybody can use it, and make money with it, as says the creator of the application.
There is no fee to set it up but once a member you need to buy one or more of its products. Which means that you are your first customer. Only then you become eligible to receive some commissions when you promote those products and make a sale.
That, to me, looks like an MLM scheme, where you have to buy your own products in order to make a commission, or better, if you can, sell the products to someone else.
According to Bryan Winters, it is completely a free platform for earning commissions without any extra spending of the payments and costs.
But watch his video for a moment and let me know what you think …
What do you make of it?
---
First of all, I don't know if you had the same reaction as me, but for a guy who assures that his program can earn people $300 a day, his video is of rather poor quality. There are some professional freelancers who could have done a much better job than that for just a few bucks.
Okay, the claim of earning $300 in one day is really captivating and enticing. It seems to be really true and good but that is not all true.  
Once you have joined, your first contact with the program is through a video which explains how the system works. This is where you become aware that it is not really free to be a member.
You are advised to purchase some products which will allow you to market them. So, as you might have guessed, your member's area is filled with products, many of them bare a timer with phony deadlines, or scarcity flags, etc.
Personally, I would say that this program can only make money for Bryan Winters, and possibly you a little bit to make you happy, and that is if you can find other people to join in.
And how does it work?
---
This is what you will find if you join this program …
1. You will first receive a unique affiliate link containing your ID code. Then you will see a list of products for you to buy through ClickBank and JVZoo if you want to re-sell. You can either sell those products or buy them yourself.
2. You will have two ways by which you can earn some money. Either you promote the program and get people to join, or you sell the products. You can work both of course
3. The system works on point basis, called "green days" on Moola Vine. One green day is equal to one point, and one point is equal to $1. For you to remain active, therefore be able to promote the system and sell the products, you need to have at least one green day in your account.
4. If someone purchases a product from you, through your link that is, for $10, you will receive 10 green days. Similarly, if someone purchases a product for $30, you will get 30 green days.
It means that with the buying of every $1 product, you get one green day, which helps you stay active, alive and at work on the system. $1 purchase of product refers to one more day to stay active on the system.
3. This membership app also allows you to invite members to join. By doing so you are able to increase your "vine". As any product is purchased by anyone through your given affiliated code, it leads to more members that follow you on your vine and in this way, the chances of buying the product for their family members and close friends through your vine are duplicated.
The cost of being a member at Moola Vine
---
It is very simple, although not really free as I keep mentioning. To become a member is totally free as we have seen. But to remain active, which means that you can sell and enroll members under you, it will cost you $1 a day. Do the maths, it comes to $30 a month. So, you either buy your "green days", or sell products in order to remain active. Failure to do so, you are off the books.
For some, this might appear a very easy program to run to make money, but I can tell you right now that, by experience, it will cost you a lot of time and money to promote this program.
Who is Moola Vine for?
---
Although the system appears to be very simple, and it is indeed, I wouldn't say that it is suitable for a beginner. Why? Because there is no training at all. The new member gets a bunch of banners to promote and some samples of marketing emails for him to spam his address book.
If you are on the lookout for a way to make some money, and a lot, with a program that is free (really free) to join. Where there is a complete training and tutors to follow you every step of the way, then I suggest that you have a look at my all time favorite here!
Moola Vine and automatic income
---
A big laugh! Because if you want to earn automatic commissions, you have to buy it for $20 bucks. In this way an automatic commission commences. To me it looks like you are buying your own commissions.
The big question: is Moola Vine a scam?
---
There are a lot of doubts regarding the authenticity of the Moola Vine opportunity. Many people are wondering whether Moola Vine is a scam or not. There are a lot of sales pages, an area for the members in order to buy the products with a given referral link to you.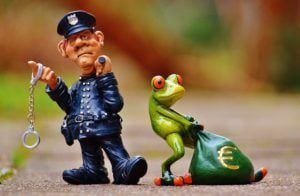 Moola Vine is not a system itself. It is just a bunch of traffic packages and some other affiliate codes and links for you to buy green days to remain and stay active on the program.
All these bits and pieces are put together pretending to be a money making opportunity. Which indicates that these are just money making tricks having no value and importance.
If it does work for you, it will also result in a long lasting cost to you. The traffic on the site is uncontrollable and even one does not know for sure how much shares you will receive from those traffic packages. So then, why should anyone even bother to invest in any of these packages to start with?
… and what else?
Moreover, there seems to be nothing new and innovative where one can learn how to market a product or service online.
So, Moola Vine is nothing more than a hope of earning money through referrals. It is not a scam but it is also not a long term path and way of earning. One may earn money, but it's not long lasting. If one earn some money, he also has to pay the cost of green days in order to stay active and at work on the program.
Also it requires a lot of members to recruit through invitation. You will need a large number of members to make Moola Vine pay off.
The products on the vine are definitely real, no question about that. So, the program is not a scam and there is nothing like illegal to it. The only drawback and flaw that I can see is the limited opportunities of the system to make money, and of course the various costs for keeping it active.
To what extent Moola Vine helps to earn money
---
Moola Vine was created by Bryan Winters who most likely had all the good intentions to help people to earn some money. But unfortunately there are many issues that reduces the chances of being a great opportunity.
Although it is meant to help people to earn money, it is very limited. There is no doubt that it works, the idea is good, the concept is great. It would not be fair to say that it does not work at all, or that it is a scam. But it cannot be labeled as an evergreen opportunity.
As Moola Vine is said to be the reverse system of affiliate marketing, which means that one must also have some knowledge of affiliate marketing in order to run the system more efficiently.
What is the Dual Squeeze about?
---
When joining Moola Vine, you will at some point be offered an upsell called the Dual Squeeze. It is a software which main function is to assist in building a list for the vine. It is offered at the cost of $97. This software is said to be able to help increase your earnings by building your vine.
Okay, but not all is bad in Moola Vine. There are …
Some good things about it that really works
---
If you know how to build your own websites, to create your own traffic and upload optimised content, search engines will become become aware of your online activity.
In this way the running of the program becomes efficient and long term beneficial.
So, to conclude I must admit that Moola Vine can be profitable if one knows the business and some marketing strategies. But it is not that much good for someone who is new to affiliate marketing. Now if you are interested in earning a comfortable income from home, during your spare time to start with, then to become your full time income, I have something to show you …
This is something that really works …
---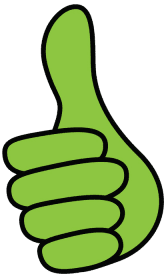 Let me tell you what I do for a living, okay? … I build websites that make me tons of money!
I can hear you say that you know nothing about creating websites and you are not even able to write a postcard properly. Well, join my club, as just a couple of years ago, I didn't have a clue about building a website, even less about writing content for it, in proper English, but I learned.
It was not very easy at first, especially that my original language is not even English, that's right, I am French, but I did it. The proof? How do you like this review? And this website in general? Not bad eh? Well, I built the website on my own and wrote each and everyone of the articles you can see in it myself!
I learned how to optimise my websites, how to monetize them, how to get myself some traffic, and I am not buying anything, no silly "green days" stuff like with Moola Vine. My own business, my own income. I am in total control of my own business!
This helped thousands of people like you and me, for many years already, to build their own profitable online business. And, never will you be wasting your money on useless traffic sources.
If you are willing to learn something new and turn your life around, this is for you. It won't cost you a cent to get started as it is even FREE. You can check it out HERE and you will see that no-one will ask you for any kind of payment! No credit card, no PayPal details, just nothing!
Thanks for reading this review
---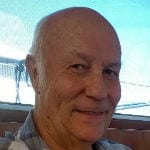 Should you have any experience with this Moola Vine program, good or bad, let us hear about. Also, if you have some questions to ask my readers or me, please use the comments' area below. You will normally receive a reply within the following 48 hours.
If you liked this article, please do share it socially. Also post a comment with us here below, I will be very grateful!
As a Premium Member at Wealthy Affiliate, I learned how to share my passions with the world. You are very welcome to become part of my team of very successful netpreneurs. You too can become a successful business owner and live your laptop life. I will be your personal mentor for FREE. It is 100% FREE to join, learn and earn! Click the button below and let's …