Blog Design Choices You Need to Pay Attention To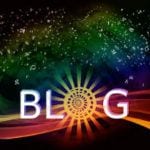 The design of your blog is the first thing that your readers notice before they even read a word of your content. First impressions matter when readers view your blog.
So, it doesn't matter how great your writing, how helpful your advice, or how intriguing your topics, a professional-looking, easy to navigate product is crucial to a successful blog.
It's also important to update your design on occasion as you learn what works and what doesn't. Below are 10 crucial blog design choices that you need to pay attention to when designing (and redesigning) your blog.
10 crucial blog design choices you need to pay attention to …
1 – Color Palettes
---
Choosing your color palette is one of the first decisions that you make when designing your blog. This goes from everything to your background color to the color of your text. Every color must work well with the others, be appropriate to your blog's content, and easy to read. 
A tempting choice to make is to choose your favorite colors, but these don't always work well for your blog. After all, you want people to stay on your site for long periods of time without getting blinded by bright colors or squinting through two colors that clash.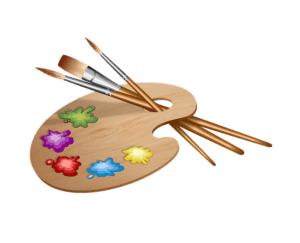 Studies in color psychology have indicated that blue, green, and white are the most universally agreed on colors to use. Brown, orange, and gray, on the other hand, are colors that bloggers are told to avoid. 
Of course, the topic of your blog should also factor into your color scheme. Think of popular websites that compare to yours. What does their logo look like? What colors do they use? Try to pattern your design from theirs while still making it your own.
Test out different styles, and pay attention as you navigate through your site. If a particular shade just isn't working, change it, even if it means changing other design characteristics of your site. Be aware of the color choices that just don't sit well with you, and test out others. After all, you're not stuck with the first colors you choose.
2 – Font Style and Size
---
When it comes to font styles, there are hundreds of options to choose from, and since it is your site, you don't have to adhere to any particular font rules. Still, you need to be aware of what is easy for your readers to read. What may look nice while scanning through a website may be unreadable when more attention is given. 
Like your color palette, the font style also needs to be appropriate to your blog topic. You wouldn't use Comic Sans font to talk about health topics, and you wouldn't use an Old English-type of lettering for your tech blog. These are obvious examples of what not to do, but even more subtle design choices can be the wrong ones for your blog.
Color too …
Color too can be an issue if it bleeds into your background color or is too dark or bright. You may have a big, bright personality that you want to shine through in your blog through colorful text, but if it's too busy or hard to read, you're going to find it hard to get readers who will stay to finish your posts.
Just as important as the style is the size of your font. The older you get, the more you appreciate a large font size. Readers have no problem scrolling for miles as long as the text is easy to read. So many blogs that I've visited have teeny tiny print that seems to jumble together on the screen. I don't even have bad eyesight, but tiny font can cause even the clearest eyes to strain, no matter how great the content.
At the same time, font that is too big can look childish and be hard to follow, especially if it runs off the length of the page, causing you to need to scroll sideways on your computer or constantly swipe on your phone every few words. Try to find that happy medium that runs between microscopic and heading-sized print.
3 – Paragraph Design
---
Speaking of headings, be sure to differentiate font size between paragraph text, headings, subheadings, and blurbs. Each should be a different size, and you can help break them up a little more by using bold, italics, underlines, spacing, etc. Just make sure it's easy to identify each piece of text.  Spending an extra minute or two on your layout is going to pay off later.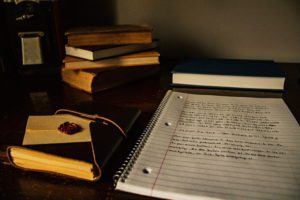 Also, I don't know about you, but when I was learning how to write in school, teachers stressed that a paragraph should be at least six sentences long. Later, they whittled it down to three, and it's advice that I never forgot. 
When you learn about content writing, though, the advice is to keep the paragraphs short. Two to four sentences are ideal for blog post paragraphs in most cases. It's a style that I'm still getting used to, but it's also one that makes sense.
We've gone from reading on paper to reading on screens, and this format just works better for the amount of content that we digest. It's also important to break up our text with subheadings and photos. SEO analyzers will dock you points for sections that are too long and paragraphs that are too jumbled. 
It's also a good rule of thumb to break up your sentence lengths. Alternate between short and long sentences. Add transitional words (e.g. first, then, next, however, consequently, etc.). Place important keyword terms in bold font so that Google picks up these terms and adds your work to that topic's Google rankings.
4 – Titles and Headings
---
Your titles and headings need to fit the design and tone of your website. So, if your blog is funny, make sure your titles are funny. If you're trying to be informative, make sure they're clear about the information you're trying to convey. For more help with titles, read The Basic Rules of Content Writing – Top 10 Tips. 
Lengthy titles tend to get shifted around on your screen as you fill in the title block in your blog editor. Remember that many of your readers are viewing your blog post on their phone. Make sure they can get the gist of your article in just a few words.
You may want to make your titles and subheadings stand out by giving them a different font color. That's fine. Just make sure it meshes well with your background color and that your post still looks professional. Also, avoid bright blues so that readers don't think the text is a website link. 
5 – Photos as part of your blog design
---
Photos are the most eye-catching aspect of your blog.  How you layout your photos can make or break a post. I've seen tons of bloggers jumble their photos together at the end of a post. This may be easy to design, but it's a big eyesore, especially if you have a long post with text that is begging to be broken up with images.
Quality is another obvious aspect to posting photos. Blurry close ups of products that you are reviewing, photos that are too large or small, or lighting that is too dark or bright can really hurt your blog post design and make you look like an amateur. 
Don't forget to include a caption to go along with your photos. Incorporate keywords to help your Google rankings. Say something witty or interesting that isn't in your paragraph text. This may be the only text besides the title and headings that some visitors read. You may be able to hook them into going back to the start to reread the entire piece if you include decent captions that compliment your writing. 
6 – Social Media Buttons
---
If you are a blogger, chances are, you plug your work on social media. Make sure that your social media buttons are displayed both on your home page and somewhere on every post so that readers can link, share, and follow you and your work.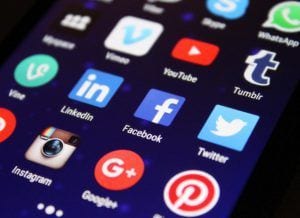 One pet peeve of mine as a blog reader is when I click on a blogger's social media icon and am redirected from their blog to their social media page. Make sure each button opens up a new tab in your browser.
Visitors don't want to have to keep backtracking to your site. Once they leave, they may not come back.
Also, make sure that you don't have any old or expired social media links on your site. Google+ no longer exists. So, get rid of it. And if you delete one of your accounts, make sure to delete it from your blog as well. The same goes for an old account that you never use. Don't waste followers' time by clicking on a link with no activity. Focus on the social media sites that you do want to promote.
7 – Menus are also part of your blog design
---
Most bloggers have a very concentrated type of content. So, they don't need a bunch of pages or an extensive site map to maneuver through. However, you should break your site down somewhat so that readers can easily find your contact information, bio, blog posts, and any other topics that you want to post about outside of your home/landing page in the form of a site menu.
Make sure your menu is at the top of your home/landing page and easy to find.  The font should be large enough that you can click or tap on it easily without accidentally clicking or tapping on the wrong section. It should also stand out from your other text using, bold, all caps, and/or a color variation.
Make the title of each section clear so that you know what you can expect to find on that page.  If you need to, create dropdown bars under a menu title to create subpages for each section.
Don't create more menu items than you can fit across the length of your home page. Also, keep every page up-to-date so that no part of your site feels abandoned or closed off from the rest.
8 – Contact Information
---
Too many blogs make finding the blogger's contact information into a scavenger hunt. Like I said above, make sure this is its own separate page which is featured in the menu bar. It should include all of your links, even if you already have buttons and links on your homepage.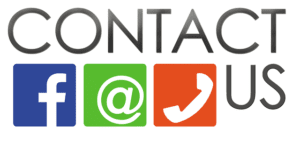 This should also be the place where you put out your call for guest posts, advertisers, reviews, and/or partnerships.  Explain your guidelines in detail. Include a comments box so that readers can leave you a message directly from that page rather than having to open their email to send you a message. 
Make sure that all of your links work and that they too open in a new tab rather than redirect visitors away from your site. Spread them out rather than smashing them together, and give visitors a reason to want to reach out to you. 
9 – Logo
---
Your blog is your brand, and every brand needs a logo. If you're not a graphic designer, this can be intimidating. Luckily, there is Canva.
Canva is a design website that can help you create logos, banners, flyers, social media images, and more. They have both free and paid designs that you can use to create your own original logo. You basically choose the theme, add your text and any other images, and save. Then, you have a graphic to use on your website.
I've used Canva to create my blog's logo, banner, giveaway promotion images, and Pinterest posts. They don't have to be extravagant designs. Some of the most recognizable logos in history have been simple shapes or letters. It just has to be eye-catching and appropriate to your blog's theme.  
10 – Article Displays
---
My blog posts are set up so that the most recent appears at the top of my home screen while the rest appear below it in descending date order. There is also a recent posts sidebar which displays my last eight blog post links. The side bar also contains a previous posts section where visitors can search for posts by month, and in my menu, my home screen drops down to list blog posts by category. 
For those looking for a specific blog post that they have seen before, they can use the search bar to find it without having to scroll through the archives. Having multiple ways to access blog posts can help your older posts continue to earn views and for visitors to get to know your writing better. 
Other bloggers do it differently, displaying the blog posts on their homepage with thumbnails in descending date order so that visitors can view multiple titles and their corresponding featured image and blurb at once. I've also seen posts organized in a list format with titles and a meta description or the first few sentences of the post displayed. Visitors then have to click on the link to read the full article. 
There is no wrong way to set up how your articles are displayed on your site, but it is still an important design choice to make. Again, it can be tweaked as you learn more about your visitor traffic and what keeps them on your site. 
Designing a blog is a lot of work, but it can also be a lot of fun. Just keep these 10 tips in mind, and you'll have a site that you can be proud of. 
About the author …
Author Bio: Laura Smith's day job is in an office, and by night she loves writing her blogs. She is also a middle grade author. She writes for HubPages, and has already self-published three novels. Laura is a volunteer editor and reviewer for LitPick. Her home is Pittsburgh, PA.
Her blog: https://laurasbooksandblogs.com
Thanks for reading this blog design guide …
---

I hope that you have learned a few blog design tips from this article and that you will implement them on your own blog.
If you have any suggestions, we would love to hear from you.
And, if you have any questions, please use the comments' area below. You should normally receive a reply within the next 48 hours.
If you enjoyed reading this article, please share it socially. Also post a comment with us here below, I will be very grateful!
As a Premium Member at Wealthy Affiliate, I learned how to share my passions with the world. You are very welcome to become part of my team of very successful netpreneurs. You too can become a successful business owner and live your laptop life. I will be your personal mentor for FREE. It is 100% FREE to join, learn and earn! Click the button below and let's …