Why Is Self Motivation Important – Believe In Yourself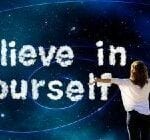 Why is self motivation important? If this is a question that you are asking yourself often, you are not alone trust me. But why is it so important? In just a few words, it is something that helps us achieve the goals that we have set for ourselves.
However, it is not all people that are able to motivate themselves easily. There are those who rely on or depend on other people or their experiences just to remain within their confort zone. If you relate to this category, this article will certainly be of great help to you, so keep reading…
While feeding on other people's motivation or experiences may work for some of us, it would be best if you made the effort of learning how to motivate yourself on your own.
So, let's get started …
What is self motivation?
---

Personal motivation is a routine in which you need to incorporate a fair amount of thinking and self-evaluation. It is crucial to go through this process because it will enable you to be aware of what your strengths are. This is also true for your weaknesses.
If you already know what your strengths are, you will be able to continue what you are already doing; and even improve on it.
Having said that, being aware of your weaknesses is just as essential. Because by way of this process, you will know which particular areas you should consider to improve.
If you know your weaknesses, you might be able to transform those opportunities that might assure you of a successful future.
If you are one of those who would like to start on personal motivation program, the first thing you will need is to put your mind into it.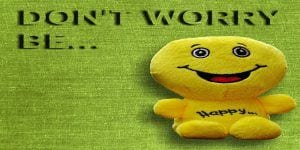 By having a state of mind that you really do want to start on a personal motivation plan, and stick with it until you are successful, you will be inspired to aim for the highest peaks.
Defining your mind into something concrete will help you to look forward to the journey; and the results of what you are aiming for. For you to have a good mindset, it is best to clear your mind of negative thoughts, so that you can think clearly.
One of my favorite quotes is:

Once you have done that, you will have a better idea as to where to start with your personal motivation.
The best thing to do is to start with simple and small tasks. Personal motivation might be easy for some but for others it is a very difficult feat to achieve.
For those who feel that to attain personal motivation can be overwhelming, it is best to start with small and simple goals to achieve.
If you start small and simple, you will be able to achieve these goals, and it will be much easier and faster.
If some simple goals are set and achieved right from the beginning, you will be able to gain the self-confidence that you will need to face some bigger and bigger challenges ahead of you.
Another action that you can take which can help you get started with personal motivation is to keep learning. There must be a number of things that are of interest to you. You might like to explore them and who knows, it could change everything for you.
Why is self motivation important?
---
If you keep learning new stuff, it will enable you to learn new skills. This will help you fulfil most of the goals you have clearly set for yourself. Doesn't it make sense?
Learning different things will also open your mind up to other possibilities you have never thought existed.
As you continue to explore various avenues, you never know what's in store for you. Who knows? If you continue to discover new things, you may very well find your success niche along the way.
Experts agree that personal motivation is a very important factor for people who aim to succeed in their life. This is also important because it gives the person a sense of freedom in choosing the paths he or she should take.
Through personal motivation, people are giving themselves the opportunity to influence or govern their own destiny; which in time will help them to become the best kind of person they want to be.
In my early days of online marketing, I was an avid reader of motivational books. I have also listened to hundreds of cassette tapes, and attended a great number of seminars. These have helped me enormously in keeping me going when things where not going too well.
If you have any questions about motivation, or need any help getting yourself motivated, or again, have any tips that you would like to share with us, simply write it down in the comment box below. We would be very happy to hear from you.
If you wish to learn more about starting your own online business from home, click on the banner below …

You might also like to read the below articles that I have selected for you:
And remember that you can subscribe to my newsletter so that you will be instantly notified by email when a new article is made available for you to read. Just follow this link ~~> Subscribe to my Newsletter!
Thanks for reading
---

I hope that you enjoyed reading this article. Now you know why is self motivation important. I hope that you will implement my suggestions and share your experience with us here. If you have any questions, please use the box below and I will respond as soon as possible. If you enjoyed this article please share it socially and leave a comment below, I will hugely appreciate it!
John
In order to succeed in business, you need a mentor. If you are interested in me mentoring you … for FREE , click on the button below and let's …