How To Increase A Conversion Rate (Steps By Step Tutorial – Part 3)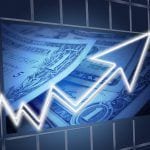 How to increase a conversion rate is the third and final episode of our discussion on "Converting Traffic into Sales".
In this article we will discuss the different strategies which we can use to increase traffic conversion into sales of your own products.
First of all, what "Conversion Rate" means, and why it is so important to us?
The conversion rate of a website or blog is the figure used to measure the success of a marketing effort. A conversion rate is calculated by the number of potentially interested visitors. They have followed a solicited action, whether the action of buying a product, completing a form, or some other objective of the web page.
For example, supposing that there were 100 visitors to a particular web page. They may be coming from an advertisement, or a PPC (pay per click ad). One of them buys the product you are offering on your website, or blog. The conversion rate for that particular advert would be 1%.
It is of most importance to know precisely how to increase a conversion rate. The higher the conversion rate of a web page is; the more successful the website is and it also shows how successful is this particular advertising campaign.
Calculating conversion rates can be somehow tricky for businesses who are using paid inclusion to bring more traffic to their web page. Normally, companies use website analytics schemes to measure the conversion rates they are getting before launching a new advertising campaign by testing their market.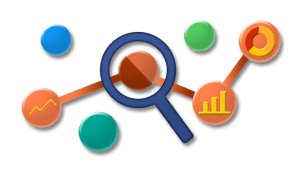 Their analytics software examines the behavior of their website visitors, and collects data for use in many different research areas, including the reading of the prevalent conversion rates. Data used to study the conversion rates is then compared against some performance indexes. Then they determine whether the conversion rate of the particular website is at the highest percentage. If not satisfactory, changes will have to be made to the advertising campaign to arrive to the desired results.
The most important purpose of the conversion rates is to increase the chances of a visitor to become a customer. This can happen in a number of ways.
So how to increase a conversion rate?
---
One of the ways to get a visitor to become a conversion is to match the right visitor with the right moment and the right website. This is not the easiest thing to do, but it is how such things as paid inclusion and search engine optimization come into play.
But web pages can also maximize the chances of your visitors to convert into customers or leads, is by helping them to take the desired action, whether it is filling out a form or buying a product. Visitors normally respond to the ease of the action, especially if it is also beneficial to them. This can be done by offering a special discount, an extra benefit, or a free gift, to the visitor which will help raise conversion rates of the particular website.
These are proven tactics that you can use to increase a conversion rate but how can you use that for your own product?
How to increase a conversion rate for your own product
---
When you own a product, the overall game plan below holds the key to converting traffic into sales.
This is the game plan:
The proof
Hook them
Make an offer
Over-deliver
Then offer again
1 – The Proof
Your first objective when traffic comes to your site is for you to prove to your visitors that your product can meet their needs and your site is trustworthy.
Here, you have to demonstrate your copy-writing skills.
Some tricks to help you accomplish this objective include case studies, testimonials, a photo or video intro from you and a link to your Facebook account – suggested by one of my class members.
2 – Hook them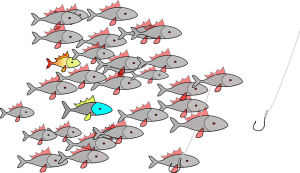 After achieving your first objective, it is then possible to classify your visitors into 2 groups. The first group encompasses those visitors who do not need your products.
Regardless of how good the product you offer is, these visitors will do nothing so, ignore them.
The other group is made up of those who need the product or service you are offering but still have to choose between buying and not buying the product. These are the people you need to Hook!
By now, I believe you should have guessed what I mean when I say Hook. It means converting them into your list. Regardless of whether or not they will buy, you should consider converting them into your list because the people in this group are your present or future target prospects.
Putting them on your list is a whole topic on its own. Briefly, for me, the trick which works so far is providing them with a free version of my service. And you should consider doing so too because this method can help you capture all those in your second group.
3 – Make an offer
With a system to hook your hot prospects put in place, you should now seek to give them a good reason why they should take action and by take action, I mean why they should buy your product NOW!
While in reality, you cannot and should not propose to your new hot girlfriend on the first day, in sales, you MUST do so. We call this, "Hitting the Iron While It's Still Hot".
Use strategies such as "increasing price strategy", "one-time offer", "time sensitive offer", "limited supply offer", "fast action bonus" among others. The aim of these strategies is to give them reasons to buy your product NOW; or miss out on the offer or discount.
Normally, the conversion rate should be somewhere around 10%. My best record is that 3 in every 5 people who opt in end up being paying customers – I had a record of 60%.
4 – Over-deliver
Those who reject your initial proposal now require that you enter into a long-term courtship with them. Here, your task is to over-deliver.
Taking your strength into consideration, over-delivery can be via the provision of good tools, services, resources, video tutorials and blogs among others. Try to make them trust you enough to remember you.
5 – Then offer again
Finally, with all the above achieved, always seek out new and good opportunities to offer to them. It can be the same product or a different one.
After all, there exist different ways to skin a cat. So, in as much as you are able to identify their needs and have built a good relationship with them, you can always find new ways of making money from your list.
If you wish to learn more about starting your own online business from home, click on the banner below …

You might also like to read the below articles that I have selected for you:
And remember that you can subscribe to my newsletter so that you will be instantly notified by email when a new article is made available for you to read. Just follow this link ~~> Subscribe to my Newsletter!
Thanks for reading
---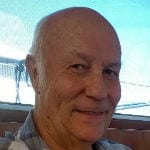 I hope that you have enjoyed this article and that you now know how to increase a conversion rate. Any questions? Please use the box below and I will respond as soon as possible. If you enjoyed this article please share it socially and leave a comment below, I will hugely appreciate it!
John
P.S. Looking for FREE Affiliate Marketing mentoring? If yes, click in the button below and let's …

And I have also selected for you a few books that you might find useful for your business ⬎